Let's Roll
Crema Rolls Ups The Ante On Thai Rolled Ice Cream
By Darien Davies
Gone are the days of a basic cone of ice cream. CREMA, located in the Grandview Public Market, has officially rethought what this delectable desert can be, and elevated it for your sensory pleasure.
Even though the concept has been around in Thailand, NYC and other major cities for a while, CREMA is the first – and only – Thai rolled ice cream shop in West Palm Beach. They debuted in February 2018 at the Market and haven't looked back, lucky us.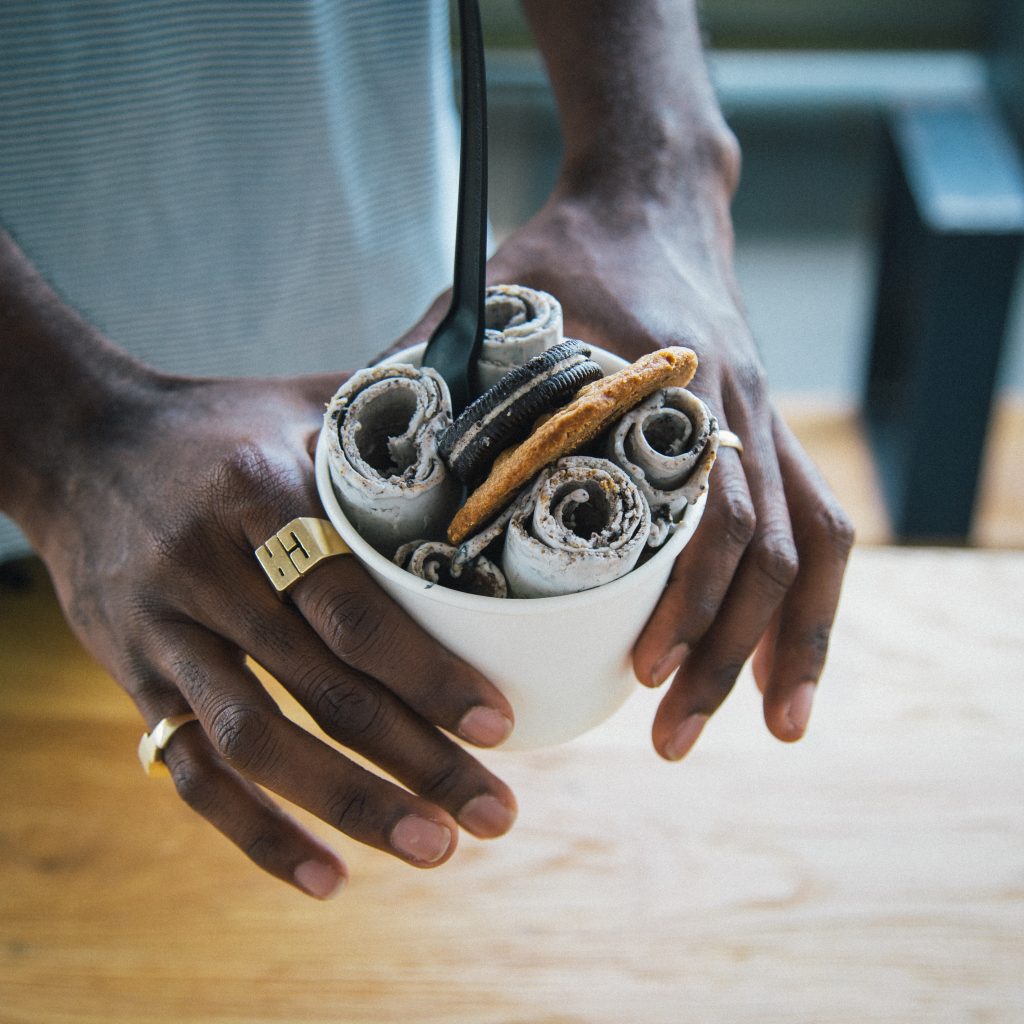 To say that the ice cream is made to order is an understatement in itself. With this Thai style, the whole ice cream-rolling process takes only a few drooling minutes and happens right before your eyes. The ice cream extraordinaires begin by pouring fresh cream in liquid form onto an ice plate. You can instantly see the cream turning into ice cream, and as soon as it reaches a certain consistency, they add toppings and lay it flat on the plate, letting it freeze completely before they roll it out. This allows not only for a dreamy consistency, but also making sure that you receive toppings and extreme flavor in each bite.
If this tasty concoction can get any better, it's only because you can nosh happily knowing that they pride themselves on using only the freshest ingredients possible. They found a local dairy provider so they can provide the highest quality product without hormones and antibiotics, and all of the toppings are organic and non-GMO. They also hold steadfast to their all-natural approach to food, meaning they use Back to Nature Crème Cookies instead of Oreos, for instance.
Their No. 1 selling item is the Cookie Monstruo, which is made with vanilla ice cream, cream cookies and Tate's Chocolate Chip Cookies, but all of their flavors are intensely popular. How can you go wrong with fresh cream and toppings such as roasted marshmallow, animal crackers, honey drizzle and fruit? You're right. You can't.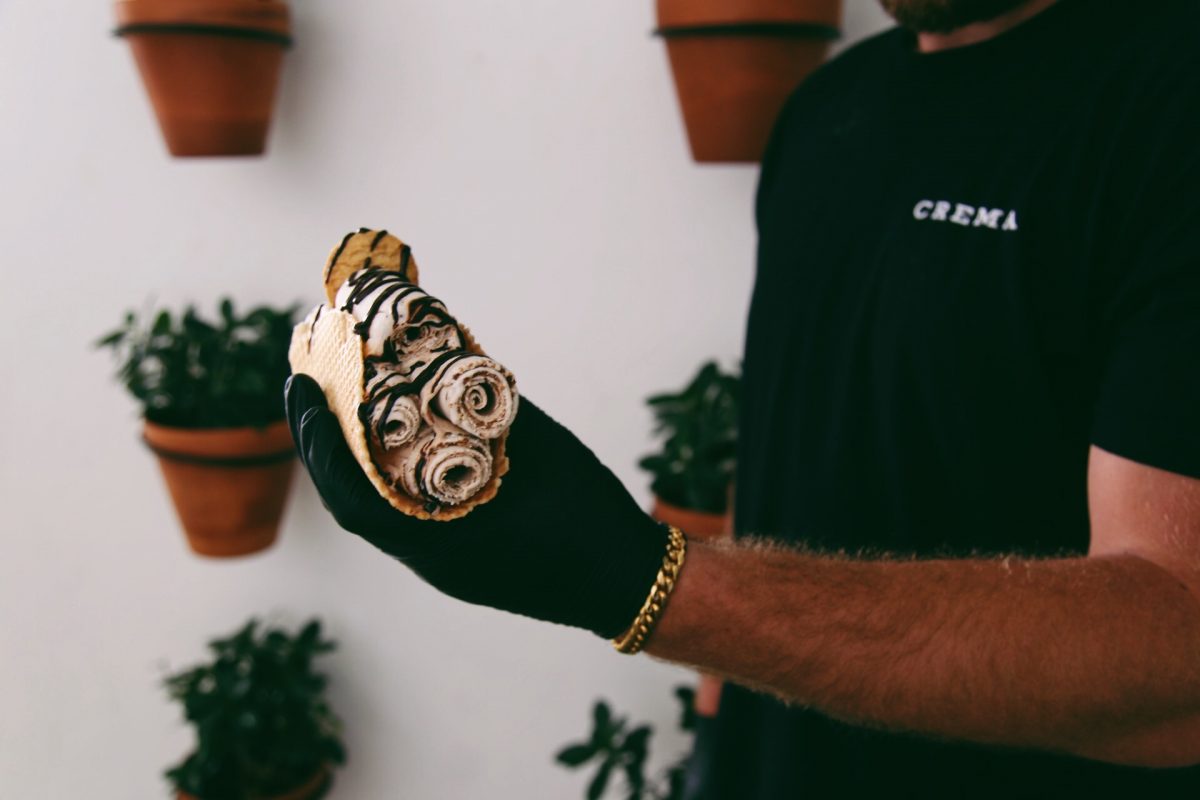 If you want to bump up the flavor even more, opt for the homemade waffle taco (made in either vanilla or chocolate) instead of the cup.
"I think people are looking for more of an experience when it comes to food culture," said Alex Celis, co-owner of CREMA. "There's an element to it where it's exciting to watch the product being made in front of them. We'll have five-year-olds hanging over the counter and adults filming the whole process on their phones."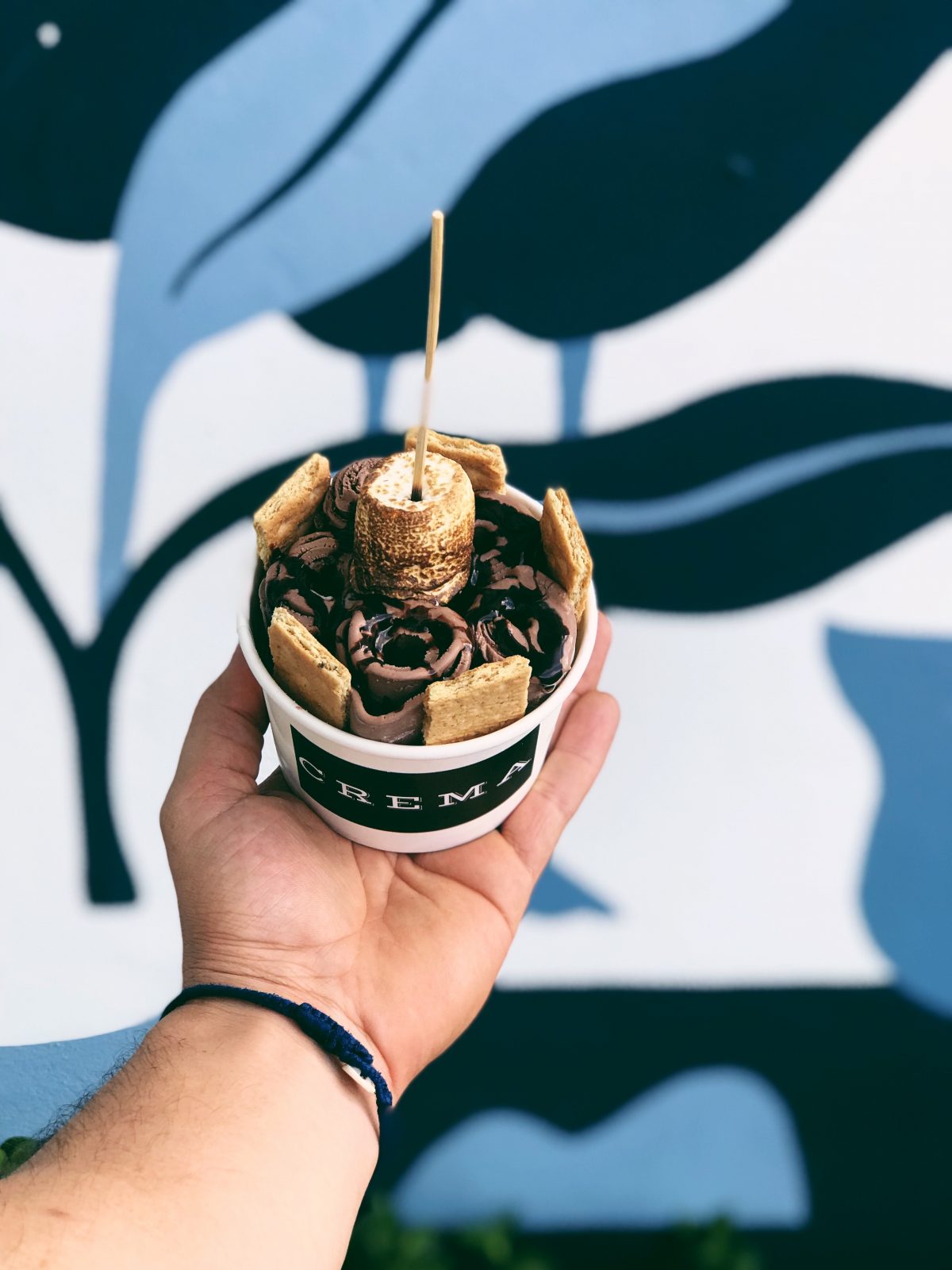 The Market is hosting a chef tasting in July and CREMA is handling the dessert aspect. They may or may not feature a delish ice cream sandwich, so purchase your tickets early (and bring a bib).
If you're in the mood for a truly unique dessert experience, do yourself a favor and get your CREMA on. They're dedicated to rolling up the freshest ice cream made from the best local ingredients to ensure an explosion of flavor in each bite. Now that's something worth screaming about.