A Local Brewery's Year In Staying Above Sea Level
by Doug Fairall – Brand Manager at Due South
What started as a typical year turned into, as no surprise to anyone, anything but typical.
Every plan for the year was thrown out the window in a few short weeks.
Our story isn't unique in this industry. In fact, I'd say our team at Due South Brewing was in the best possible position to tackle the complete and utter upheaval of the hospitality and restaurant worlds.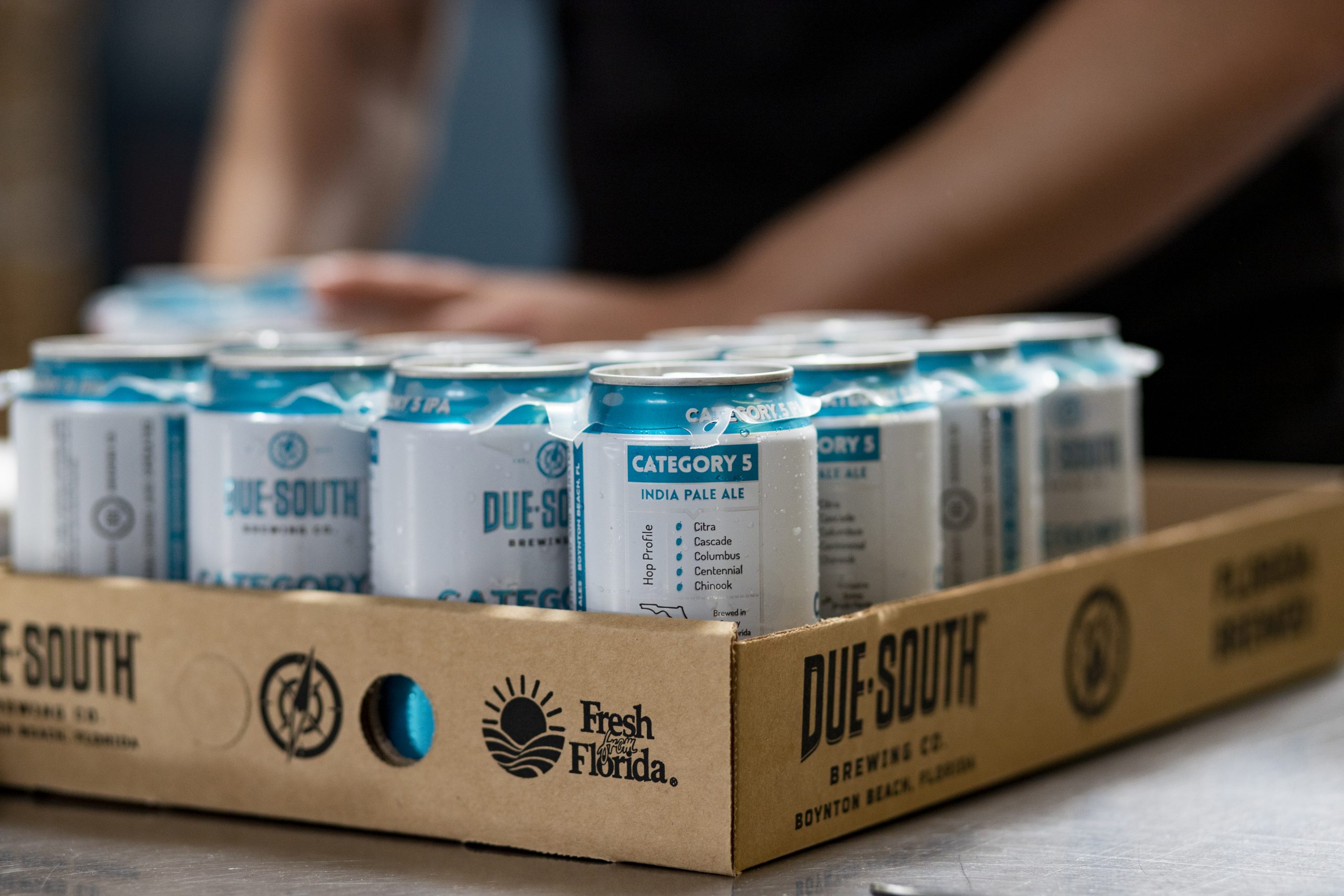 It was a rapid shutdown the week of St. Patrick's Day. We had to move quickly in rescheduling what we thought would just be a few months of our spring production timeline, which inevitably became a pivot to a new focus in the market. Gone overnight were many of our retail partners that carried our beer on draft. Our taproom was closed to any onsite consumption. The bread and butter of what had been our model got turned around.
Since March of 2020, we've been lucky to continue to brew beer for our customers, though with an adjustment to how the beer gets to them. With draft locations shut, keg sales plummeted. Meanwhile, sales of cans boomed at grocery and big box beer stores. But with this boom led to a can shortage of almost 10 billion cans according to Beer Business Daily as almost every beverage manufacturer switched to the to-go model, leaving a lot of businesses without a source of raw materials. Due South Brewing was in a great position from 2019 as we already had dozens of pallets of pre-printed cans ready to go for this year. The only thing consumers will notice is that for a few of our limited release runs we're recycling cans we haven't used in a while with labels on top of old discontinued brands or variations on brands that are already in the market.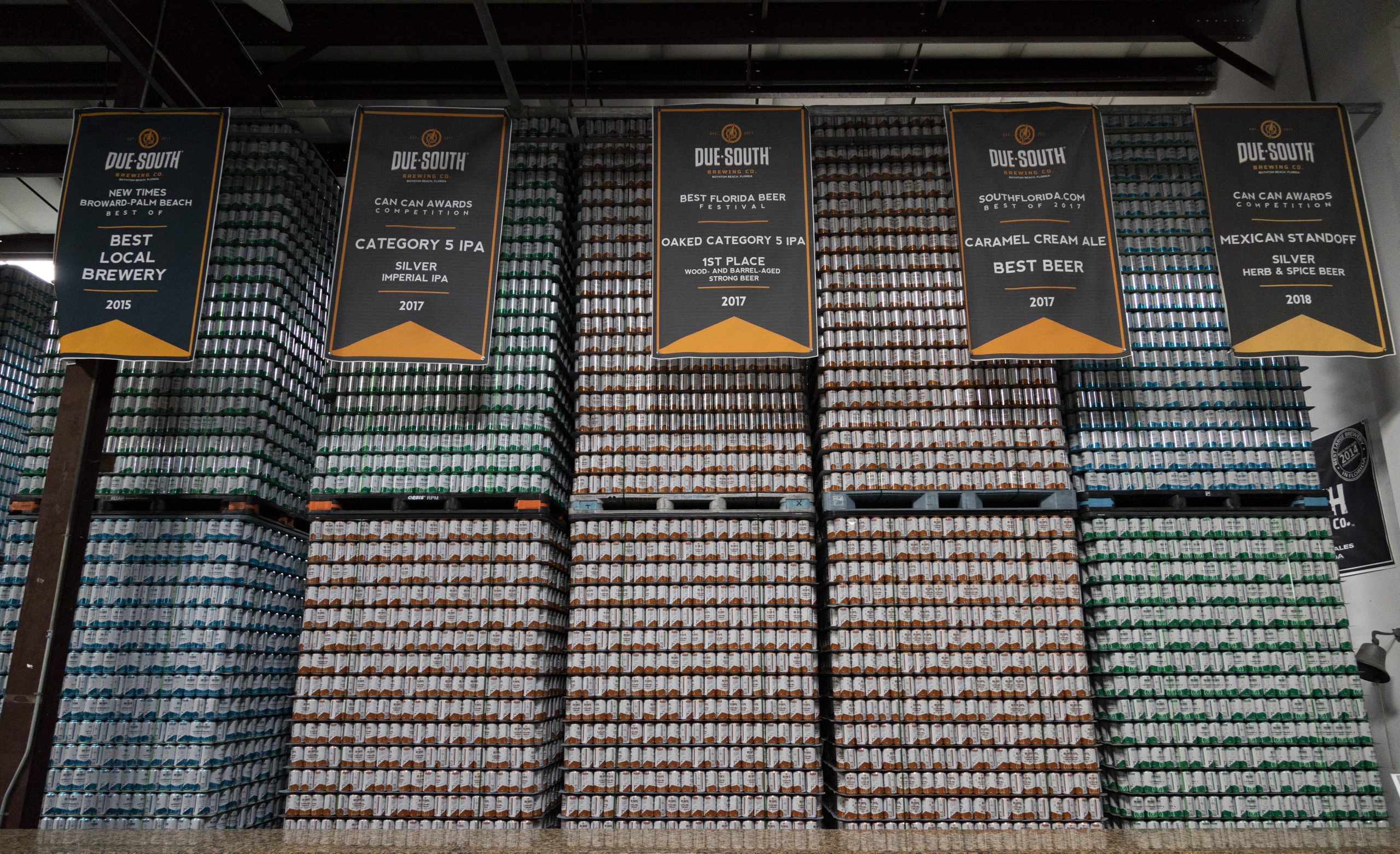 Throughout 2020, our brewery was able to continue operations as we switched our taproom to a to-go model at first, then limited onsite enjoyment as the Florida state mandates changed. There's nothing quite like a crisis to push through a sea of change, which for us was an expansion of our online store and the introduction of curbside pickup.
We had a small but established e-commerce presence for a few years, but were now taking multiple orders for cans, crowlers, and merchandise every day, and had to train our staff on contactless order fulfillment.
It was doing whatever we could to create a frictionless environment for our customers.
But all of that didn't come easy. The beer industry is highly regulated and there are many agencies involved, including the Florida Department of Business and Professional Regulation, and the United States Alcohol and Tobacco Tax and Trade Bureau. With the pandemic, add in extra local mandates and state executive orders… and business gets trickier. But not impossible.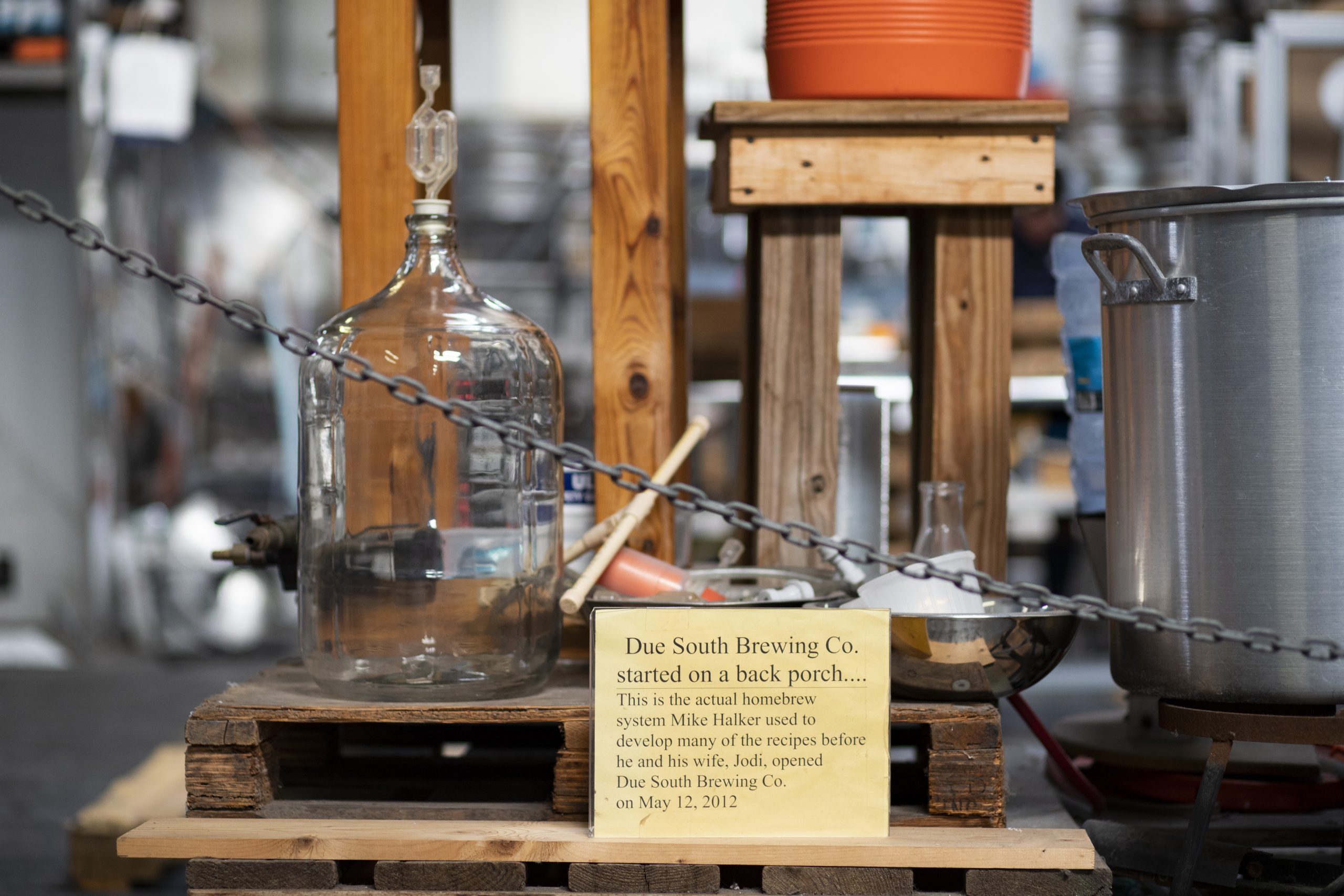 All of this was accomplished by an incredible staff of people who are passionate about what we do on a daily basis. There's nothing exceptionally important about this work; after all it's "just beer," but it's a product that people seek out to celebrate with, to cry with, and to connect with. That entices a certain echelon of people to seek out the brewing profession, much like chefs who are enthralled by the possibilities that they can bring to fruition with food.
In the end, we're an industry built on change. The thousands of breweries across the country popped up in the last two decades exactly because their founders wanted to see something different, something beyond the bland beers that we were accustomed to. Our brewery in Boynton Beach will survive, and many others will as well. Restaurants will return, and so will gathering places to enjoy conversations over a pint or three.
To get through 2021, it comes down to a few easy things: Be a decent person. Support any local brewery you love and want to see succeed. Be kind.
2900 High Ridge Road, #3, Boynton Beach
ORDER ONLINE HERE
FOLLOW: @duesouthbrewing