by Darien Davies
Driving is overrated, especially if you want to party in transit. Thankfully, TriRail's beautiful stepsister, Brightline (no relation), has pretty much thought about everything to transport you in style to a few key locations in Florida. So if you're looking for the ultimate weekend away, look no further than the yellow speeding bullet.
Brightline has three locations in Florida, including West Palm Beach, Fort Lauderdale and Miami. If you start in Fort Lauderdale Friday night, you can catch the train to Miami and hit up Wynwood and downtown Miami Saturday, and then West Palm Beach on Sunday. No parking, no driving, no hassle.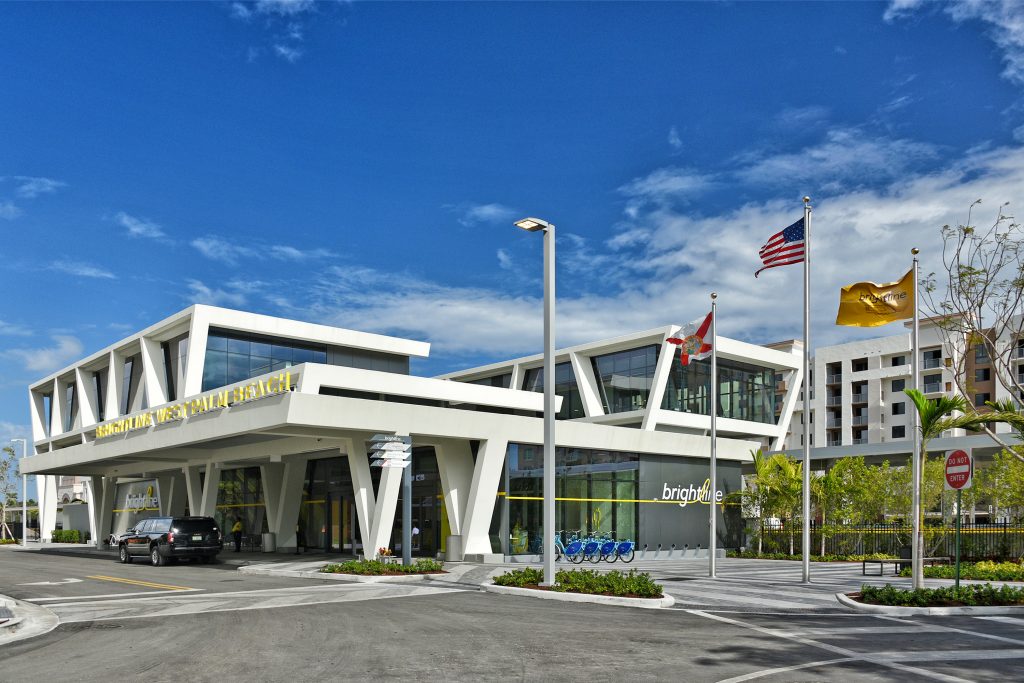 You book tickets much like you book airplane tickets: coach is Smart Service, business is Smartplus Service, and first class is Select Service. Smart Service will get you spacious and comfortable 19-inch seating, a selection of drinks and snacks for purchase, seating for two or four together with a table, and low parking rates. Smartplus Service is a notch better with all the same amenities but one drink and snack item is included. Select Service is the best yet, with access to the premium lounge; ever-changing food options throughout the day including a full breakfast spread in the morning; complimentary champagne, premium wines and beers, handcrafted cocktails, juices and soft drinks; early boarding, 21-inch seats, and complimentary parking. Ticket prices depend on demand, including day and time, much like airplanes as well, but tickets start at $15 for Smart, $20 for Smartplus and $30 for Select.
While the fun most certainly begins on the train (board games are welcome), you have all the fun of the city when you disembark.
If you're in Fort Lauderdale, some of the more notable spots to hit would be NSU Art Museum Fort Lauderdale, which is a premier destination for exhibitions and programs encompassing all facets of civilization's visual history, and is a short walk to Las Olas Boulevard and Riverwalk. Then head to Invasive Spaces Brewery and Taproom, which is an independent brewery and taproom with 20 rotating drafts, beer to-go, and food trucks on the weekends. Another "must" is Rhythm & Vine, which is an eclectic, backyard-party environment where you can just chill and enjoy the space and your buddies. If you're feeling peckish by this point, head to Foxy Brown, a bistro dishing up hearty dinner entrees, for dinner and enjoy their cast iron bistro steak ($24), meatball grinder sandwich ($13) or the bangers and smash ($19).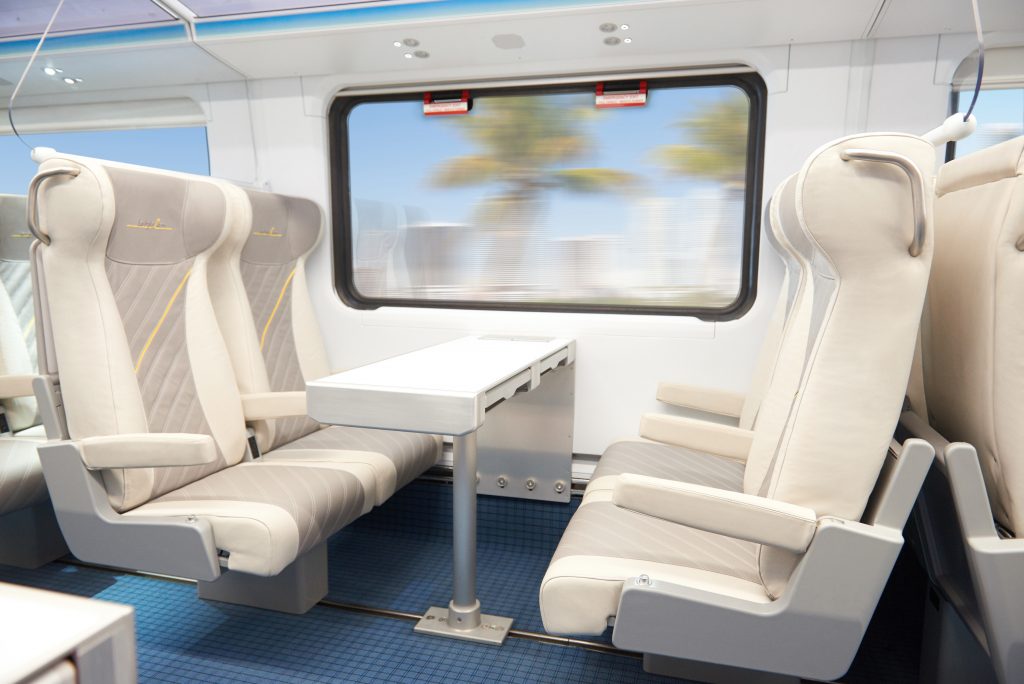 Once in Miami, take a short Uber to Wynwood and enjoy literally everything at your fingertips. First stop should be the Wynwood Marketplace where you can find hundreds of vendors and special weekly events (next up: Octoberfest). Then head to the J Wakefield Brewery, which is a graffiti-bedecked brewery & tasting room pouring traditional brews and unique signature beers, and have a couple pints before you head to Wynwood Walls, which is a unique outdoor destination featuring huge, colorful street murals by artists from around the globe. Head to The Taco Stand for Baja-inspired tacos where this mini-chain from California is doing it right. Thirsty again? Thought so. Make your way to Boxelder Craft Beer Market, which is an independent, family-owned bottle shop and taproom offering a selection of craft beers and provisions. Final stop can be The Wynwood Yard, a pop-up entrepreneurial hub pouring out creative drink, food, design, and more. Miami, you never disappoint.
Your day in West Palm Beach is sure to be packed, too, with plenty of food, drink and entertainment options. Start out at the West Palm Brewery and Wine Vault and throw back a couple homemade beers or wines (from California). For a crazy (good) brunch experience, head over to Kapow! Noodle Bar and enjoy contemporary Southeast Asian cuisine, including kimchi Benedict ($14), Thai Donuts ($10) or Duck Hash Skillet ($16), and also out-of-this-world cocktails. For some live music and waterfront views, head to E.R. Bradleys and grab a seat at one of their many outside bars and enjoy the sunshine. If you're still feelin' the tunes, Voltaire is your next stop. This eclectic and relaxed nightclub is a great place to enjoy music, drinks and food in a funky environment. If you want some more games before you board the train, head to Lost Weekend and play some vintage games like Pacman or Galaga, or stick to billiards, and board games while sipping your cocktails.
Regardless of your game plan, Brightline is certainly your transportation method of choice. Next stop will be Orlando (coming in a few years), but I think Key West would be a big hit, too. So have fun my smart travelers, and happy training!