With Chef Oliver Mical of Seafood World
Photos by Ben Hicks
Big night last night? Poor you. You can stay horizontal all day or accelerate your recovery by making what's known at Seafood World as "Papa's Hangover Cure." Don't quite have the drive to be a master chef? No worries. Paradise in a Pot is now on the menu at Seafood World. Let 'em know we sent you.
What You Need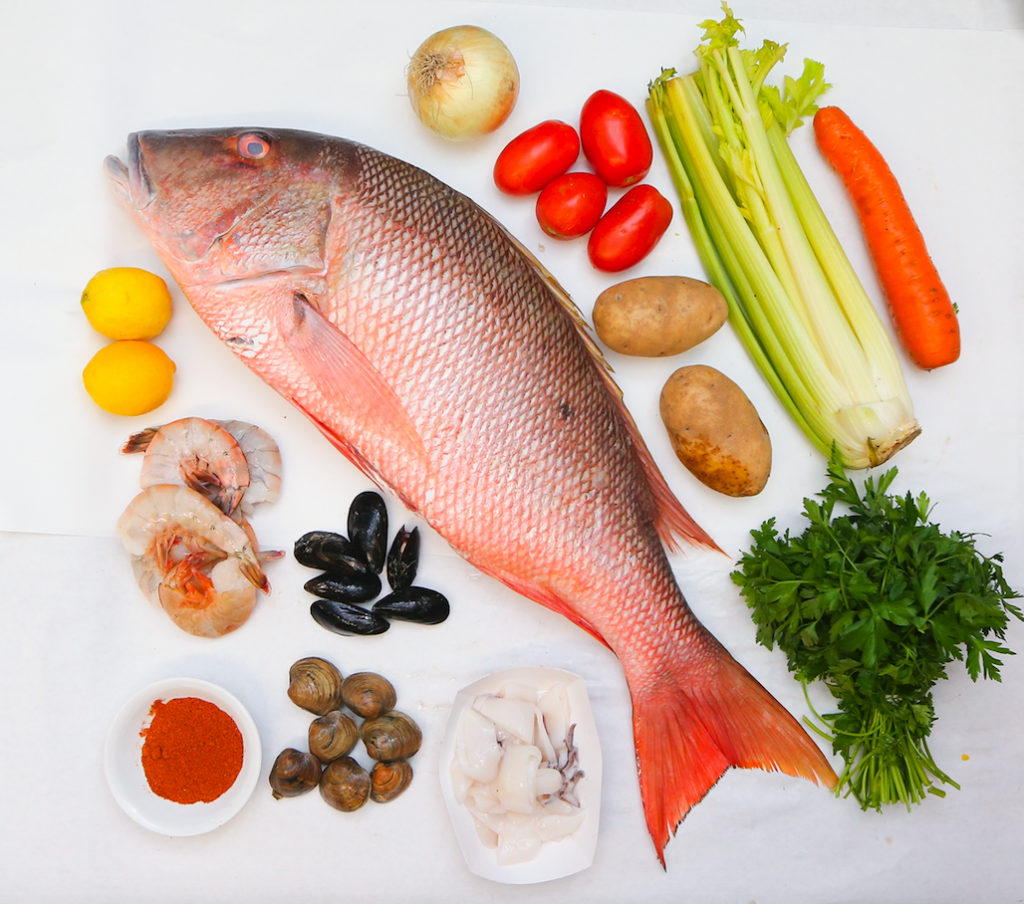 Stock:
10oz chopped celery
10oz chopped carrot
10oz chopped onion
10oz chopped potato
1 whole tomato, crushed
Juice from 4 lemons
1 gallon of chicken, fish, or veggie bouillon
1 pinch of cayenne
Seafood:
16oz Grouper or Snapper Fillet
Mussels, Clams, Shrimp
Tools:
1 medium pot or XL Sautée Pan
Do This
Stock:
Add tomatoes, celery, carrots, onion, potato, lemon juice, bouillon, and cayenne to pot. Heat for 20-30 minutes on medium heat (or until veggies are cooked to liking). Reduce to simmer
Seafood:
Add fish filet to stock and cook for 5 minutes.
Add mussels, clams and shrimp. Cook for 3 minutes or until mussels and clams open up.
Garnish with Cilantro or parsley and add salt to taste.
Spoon into your favorite bowl and enjoy!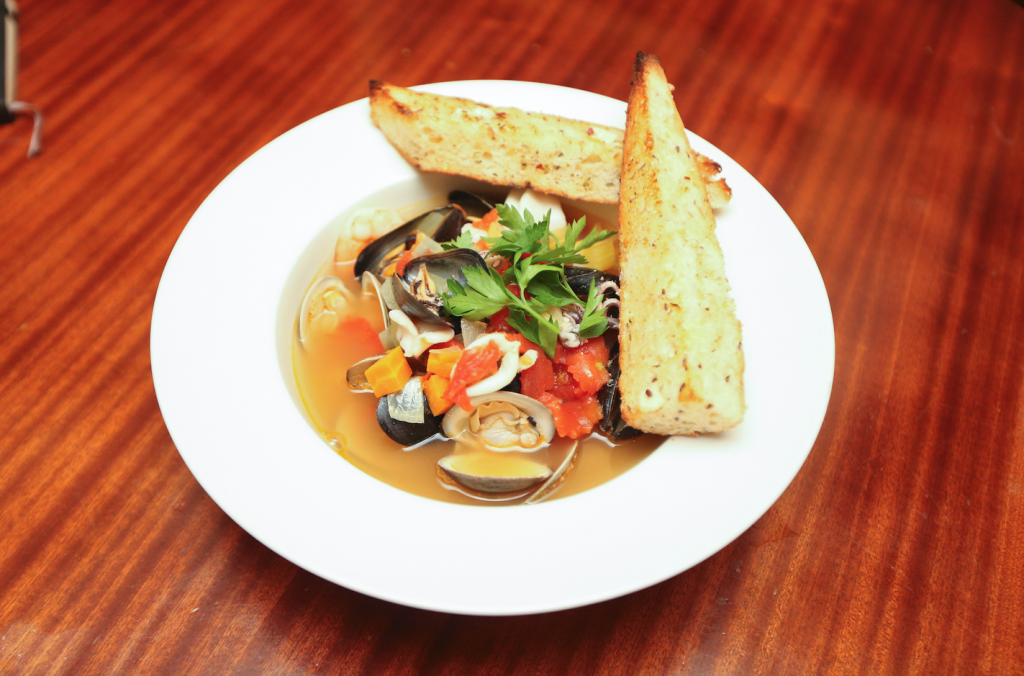 Visit Seafood World at 4602 N Federal Hwy, Lighthouse Point, FL 33064