Bringing Home The Trophies
by Sean Gordon
Growing up in his hometown of Deerfield Beach, Sterling Makish was always surfing with his father, Stephen. They started surfing together when Sterling was only 4 years old. "I always had a passion for it and he showed a real love for the water so he took to surfing really easy," his father says. Since then, his passion and mentorship have really paid off. After only 4 years of being introduced to the sport, Sterling began entering into competitive surfing events all over the east coast, and it wasn't long before the trophies followed. At only 12 years old, he's already building quite the resume.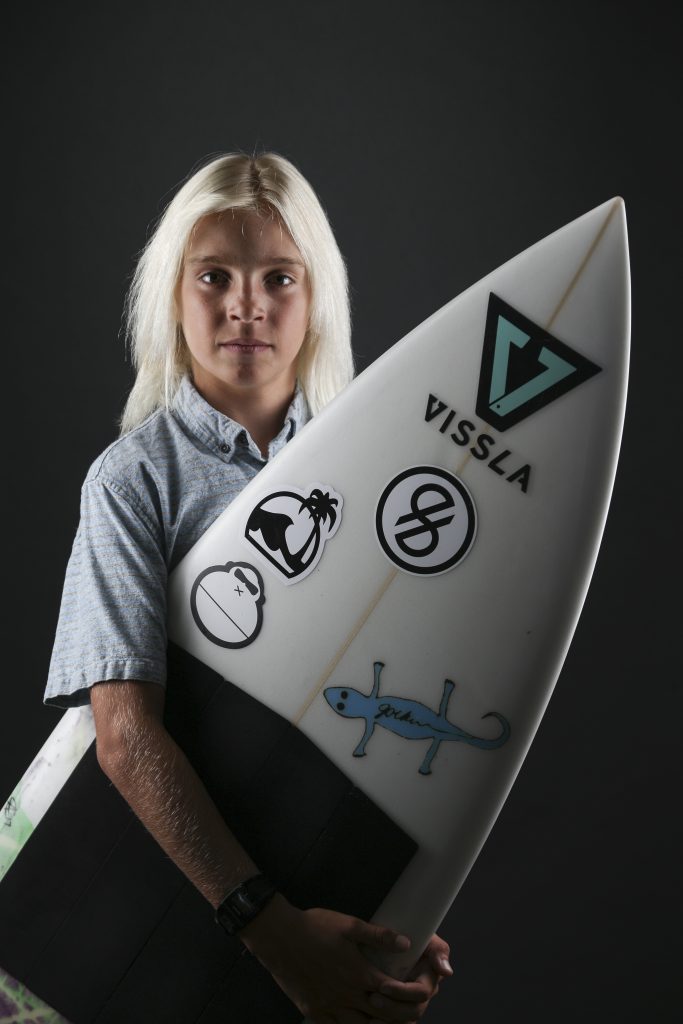 Over the past few years, Sterling has been extremely active with his love for surfing – traveling the country and surfing in events like The National Scholastic Surfing Association (NSSA), Surfing America Prime, Eastern Surfing Association (ESA), and Atlantic Surfing Federation (ASF) circuits. Sterling competes mostly in the 12 and under (U12) and the 14 and under (U14) divisions and occasionally steps up to the 16 and under (U16) division. Sterling is currently
riding a hot streak as he has had some stellar performances as of late. At The Atlantic Surfing Federations Championships in Sebastian Inlet, FL he took home 2nd place in the East Coast section in both the U12 and U14 divisions. Soon after, up in Nags Head, NC Sterling placed 3rd in U14 and made the Quarter Finals in U16 for the Surfing America Prime in November.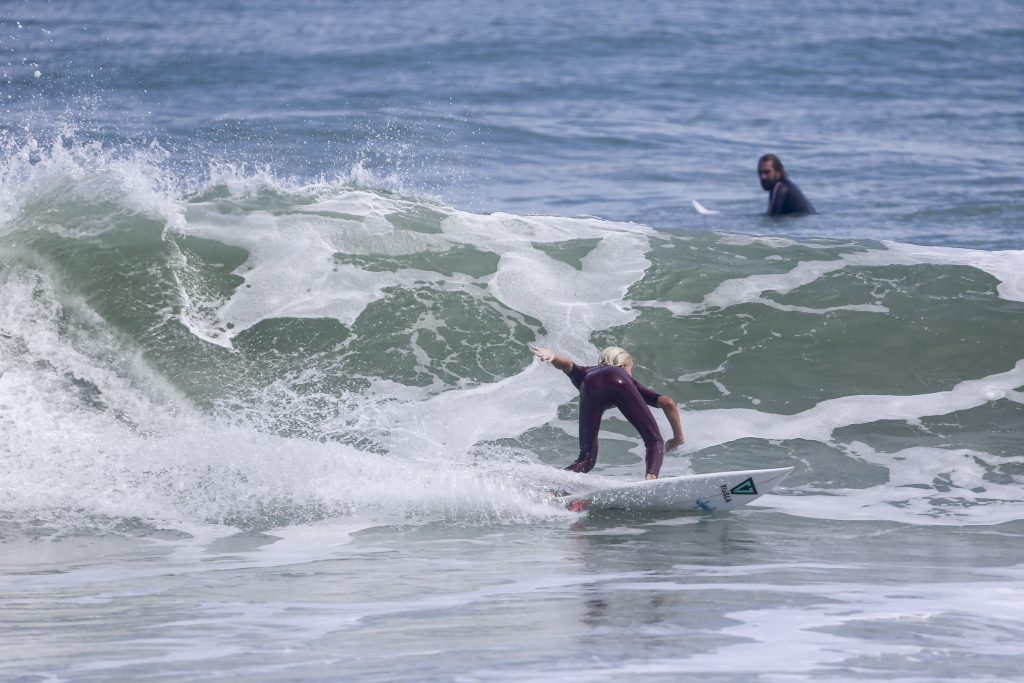 Most recently, Sterling traveled north to compete in the NSSA Regional East Coast Championships in New Smyrna Beach, where he had his most memorable event yet. There, he placed 4th in the Open Boys division and took home his first career East Coast title,
winning the Explorer Menehune division. His big win in the NSSA qualifies him to compete out west in Lower Trestles, CA for the National Championships on June 19th-22nd. Not only does this win lock up an invite to a prestigious national competition with some of the most talented young surfers in the country, it's also a feeder event for some coveted slots on the USA Surfing Team.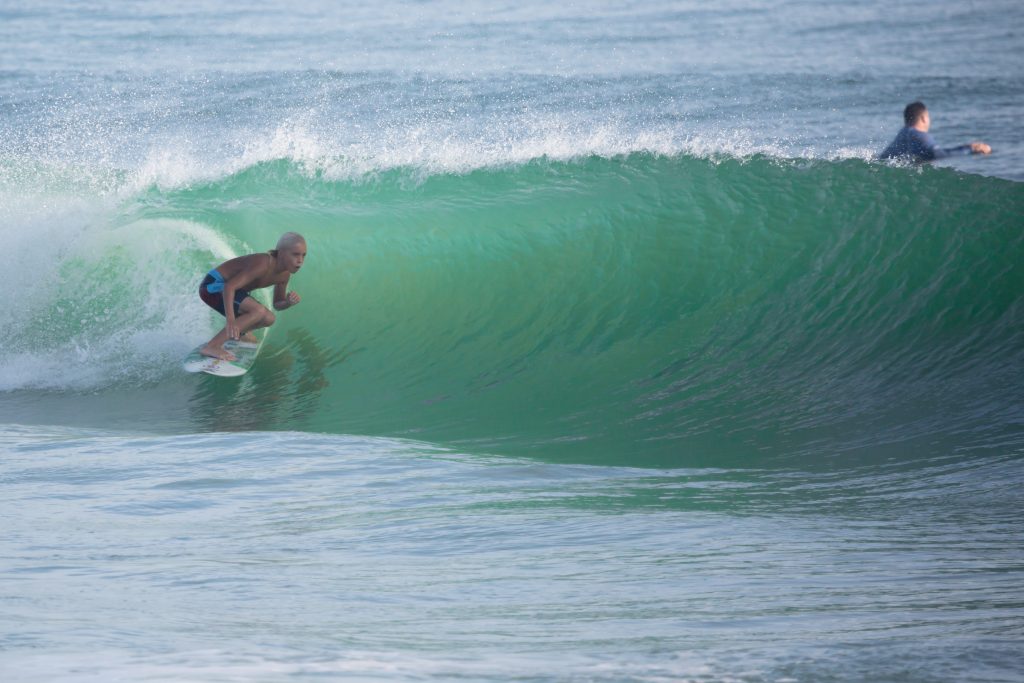 Makishs' performance in the water has garnered him a lot of attention in the industry. He has racked up an impressive list of sponsors including Vissla, D'Blanc, Island Water Sports, Gorkin Boards, SunBum, Stance, and Octopus Traction. These companies have been extremely supportive of Sterling through his young career, supplying him with boards and all the other gear he may need for his competitions.
Despite his busy competition schedule, Sterling still manages to find a way to balance the other side of his life at school. According to his father, the water isn't the only place where Sterling excels. "He's really academic too, just a super good student," Stephen said. Recently, Sterling has added a couple more awards to his collection outside of surfing. He took home a ribbon from the local Art Fair and his school science project won at the Science Fair. The future certainly is bright for young Sterling and at the rate he's going, he may need a bigger trophy case before he's even 13.