CABLE WAKE AND AQUATIC WATER PARK PROVIDES FUN FOR THE WHOLE FAMILY
By David Rolland
Photos: Dante Weston
Just like his famous namesake dad did for golf, Greg Norman, Jr. is trying to popularize his sport of choice: wakeboarding. With the June opening of Shark Wake Park 561 in West Palm Beach, Norman hopes to make wakeboarding accessible to the most daredevil of pros and the greenest beginners. "Our goal is to introduce the sport to everyone," Norman told The Atlantic Current. "With this park, you no longer need the $150,000 boat, a dedicated driver or gas-burning fossil fuels."
Norman got into wakeboarding in a roundabout way. "My Dad grew up surfing and taught me to surf. But as any Florida surfer knows, there are no waves down here," Norman said. To get that aquatic rush, he turned to wakeboarding. Norman was able to practice at Deerfield Beach's Ski Rixen USA, which was the first cable water park in the area. He credits access to that technology with allowing him to be a professional wakeboarder and kiteboarder for 15 years.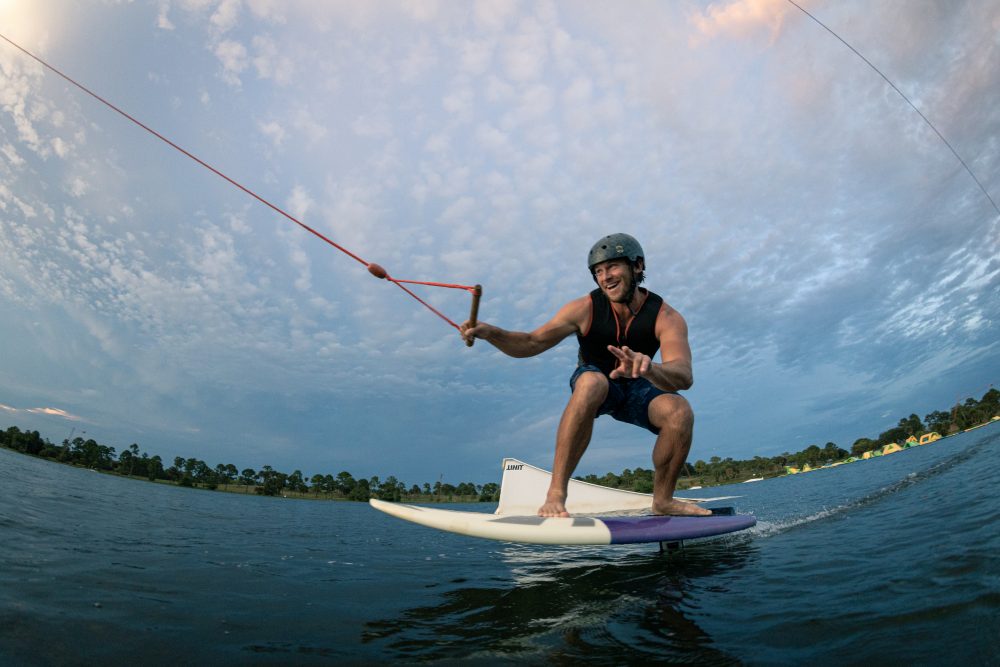 "The technology was created in Germany by an engineer who wanted to ski without a boat," Norman said. While there are more than 100 cable water parks in Germany, and only about 40 parks using the technology in the United States, Norman thought there might be more demand than supply in his home country. So in 2014 he developed a business plan and started pitching to various municipalities for a public private wakeboard complex. In 2015 he was able to open the first Shark Wake Park in Myrtle Beach, S.C. It took a while, but he was finally able to reach an agreement with West Palm and was able to break ground on construction this past November.
"It's 33 acres that is privately funded with no tax dollars. It will be a community gathering center where families can learn something new about this culture," Norman said. "The greatest aspect is you can have a top athlete using the same ride as a kid who has never done it before."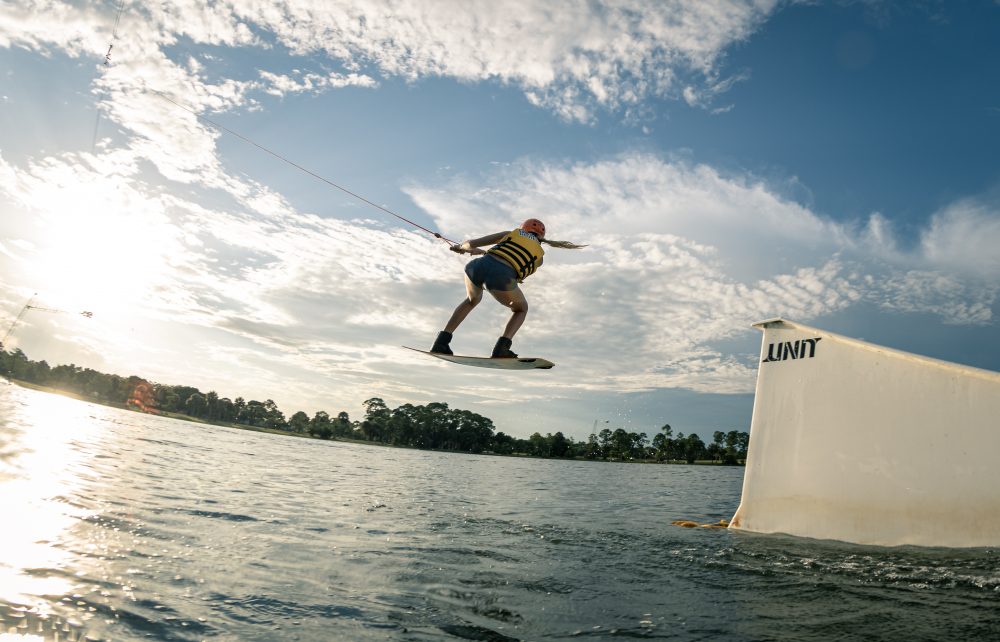 There will be other amenities including an inflatable obstacle course that is the biggest of its kind on the East Coast. "It can be heavy or relaxed. It's American Ninja Warrior meets Wipeout," Norman said. "It's designed for you to fall down in the water, and can be a hell of a workout open to all ages over seven." The park will also offer a beer garden along with other refreshments.
Norman believes the park will affect the community in ways that are currently unimaginable. "Every time a cable park opens, kids come out of the woodwork and grow up to be pro athletes themselves. I saw it myself," Norman said. "In 2009 I went to an event in the Philippines. Camarines Sur Watersports Complex. They brought pros there to bring attention. It was in an isolated part of the country and it revitalized the whole community. These kinds of things open up watersports to the masses."
7715 Forest Hill Blvd, West Palm Beach