Even When He's Down, He's Up
By Darien Davies
Photos by Gwen Le Tutour
Have you ever met that person who never stops moving? You just wonder when — or if — they sleep, how much coffee they drink, why — and how — they're so positive, and really, why their days are just so packed with fun, fun, fun. If you have, then you know exactly who I'm talking about. If you haven't, meet Damien.
A Colorado native and South Florida transplant, Damien LeRoy lives, breathes and eats the outdoors. He and his brother were up for any adventure; rock climbing, motocross, cliff jumping — anything that could draw blood. He grew up in a family of skiers; his dad was a pioneer of free-style skiing and was even a stunt man for James Bond during ski scenes. Damien basically went from crawling to walking to skiing, or maybe even skiing before walking. But soon, he'd leave the ice for the ocean.
He spent his summers ski training in Mount Hood, Ore., occasionally taking breaks to visit Hood River. That's where he first encountered kitesurfing and was immediately taken by the sport. But it would be some time before that chapter unfolded. His skiing career had taken off, but his injuries from the sport were also increasing. After multiple knee surgeries, he decided he needed to get out of the cold to heal. "So, no better place to rehab than flying to the tropical paradise of South Florida," he said.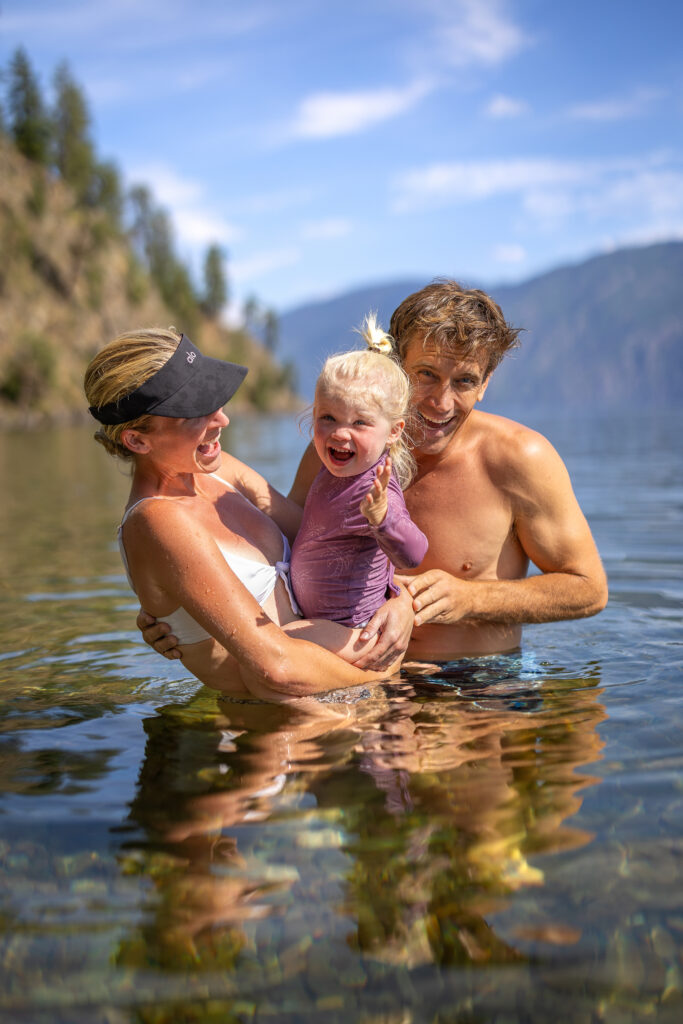 Living in Naples he encountered kitesurfing again. "One day I was walking on the beach and saw a kite, hobbled over, met an incredibly kind human, Eric Foht, and weeks after I dove in headfirst and decided this was my new challenge in life," Damien said.
And, yes, he does make this incredible challenge sound easy. But that's because flying on his feet comes naturally to him. It's no wonder that a couple years later in 2011, he found himself Kiteboarding World Champion.
"I had the upper hand because skiing is such a dedicated, driven, and structured professional sport and kitesurfing was brand new. A little bit of dedication, training, and hard work from what I learned in ski racing helped me climb to the top faster than most," Damien said.
In 2016, he plummeted 150 feet to the ground into a mangrove thicket when his motorized paraglider failed as he flew over Juno Beach Pier. He suffered a punctured left lung, and fractured two ribs, his left leg, his pelvis, his back and his tailbone.
But it wasn't all bad news.
"I was given a second chance in life…that led me to St. Mary's Trauma Center where I met my wife," Damien said. "She was one of my nurses and I would do it all over again for the opportunity to meet her and start our family."
Now, life is all about training, sharing the love for kitesurfing, and spending as much time as possible with his wife, Alex, and their 2-year-old daughter, Ava. He also loves to give back via his YouTube channel that he co-hosts with Gwen Le Tutour where they give advice and teach people how to enjoy not only kitesurfing, but also wingfoiling and efoiling. (If you're not familiar with wingfoiling, it's also known as wing surfing or winging, and is a wind propelled water sport that developed from kitesurfing, windsurfing and surfing. Efoiling is an electric-powered board equipped with a mast and wing.)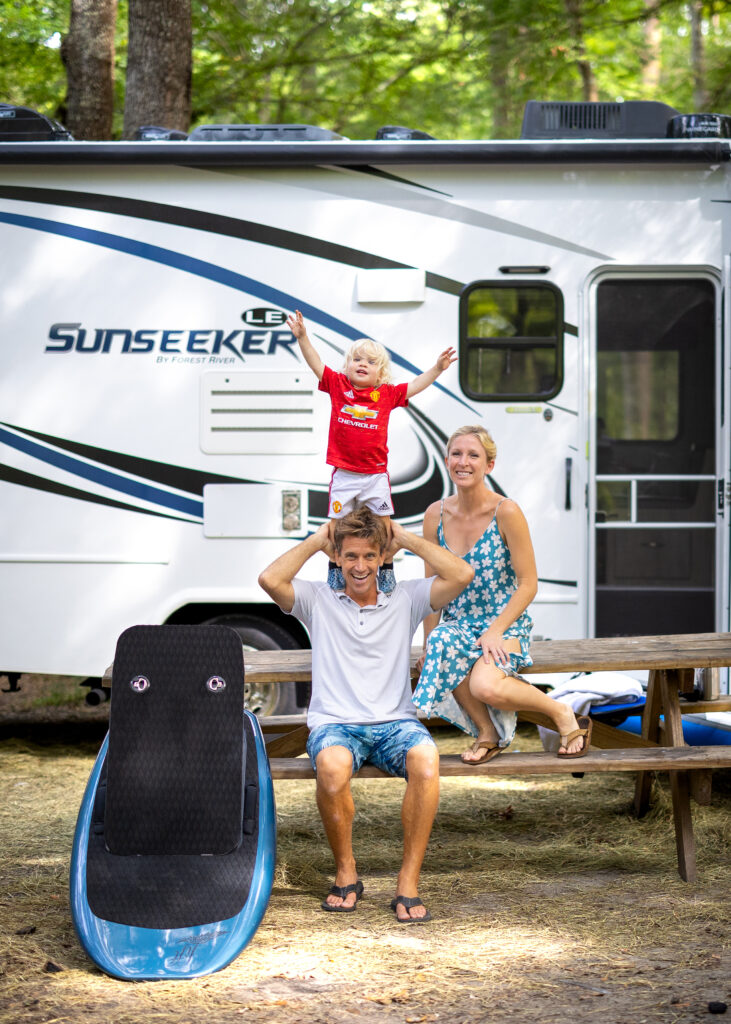 "If you ask my wife she would say, 'he's still not done [competitively kitesurfing] yet!' But I would say that after being World Champion in 2011, my goal after that was always to train for whatever I was doing in life to see how I would stack up with anyone out there, and to this day I always strive for my best, even if it's just putting a diaper on my toddler now," Damien said.
So much so, that as we speak, he and his family are traveling cross-country in a 24ft C-Class RV with customized toddler-proofing, saying that the experiences are worth the challenges and there are plenty of both.
"We wanted to show Ava the country and watch her learn and experience every new waterfall, hike, canyon, etc. that we could," Damien said. "She has seen bears and moose, hiked up to waterfalls, paddled mountain lakes, picked wild berries, climbed into canyons, efoiled with mom, and we still have more to accomplish. [For] our next stop, we thought Alaska sounded pretty good but, like kitesurfing, maybe we will just follow the wind."