The Buncy Family
By Darien Davies
For father and son duo, Mark and Alex Buncy, skateboarding is more than a lifestyle, it's the lifestyle.
When most fathers are helping their 2-year-old walk and talk, Mark was teaching Alex to skate on his longtime friend, Mike Cruise's (now a world-famous ramp builder), 12' vert ramp. The year was 1993 and the location was Jensen Beach, Fla. For Mark, it just made sense.
"I love the feeling of rolling on my skateboard and I wanted my son to experience that freedom and joy," Mark said. "I love the rush you get when you pull off a trick and then to share that with my son, it's like a dream come true."
Mark joined the skating scene in 1976 when he said the sport was just evolving, and people were still inventing tricks and pushing the limits. Just a year into the sport, he found himself competing at the Van, Surf and Skateboard Expo (VSSE) when it was held at the Palm Beach Auditorium. This was the first time he skated in front of hundreds of people, and it was an experience that he would never forget.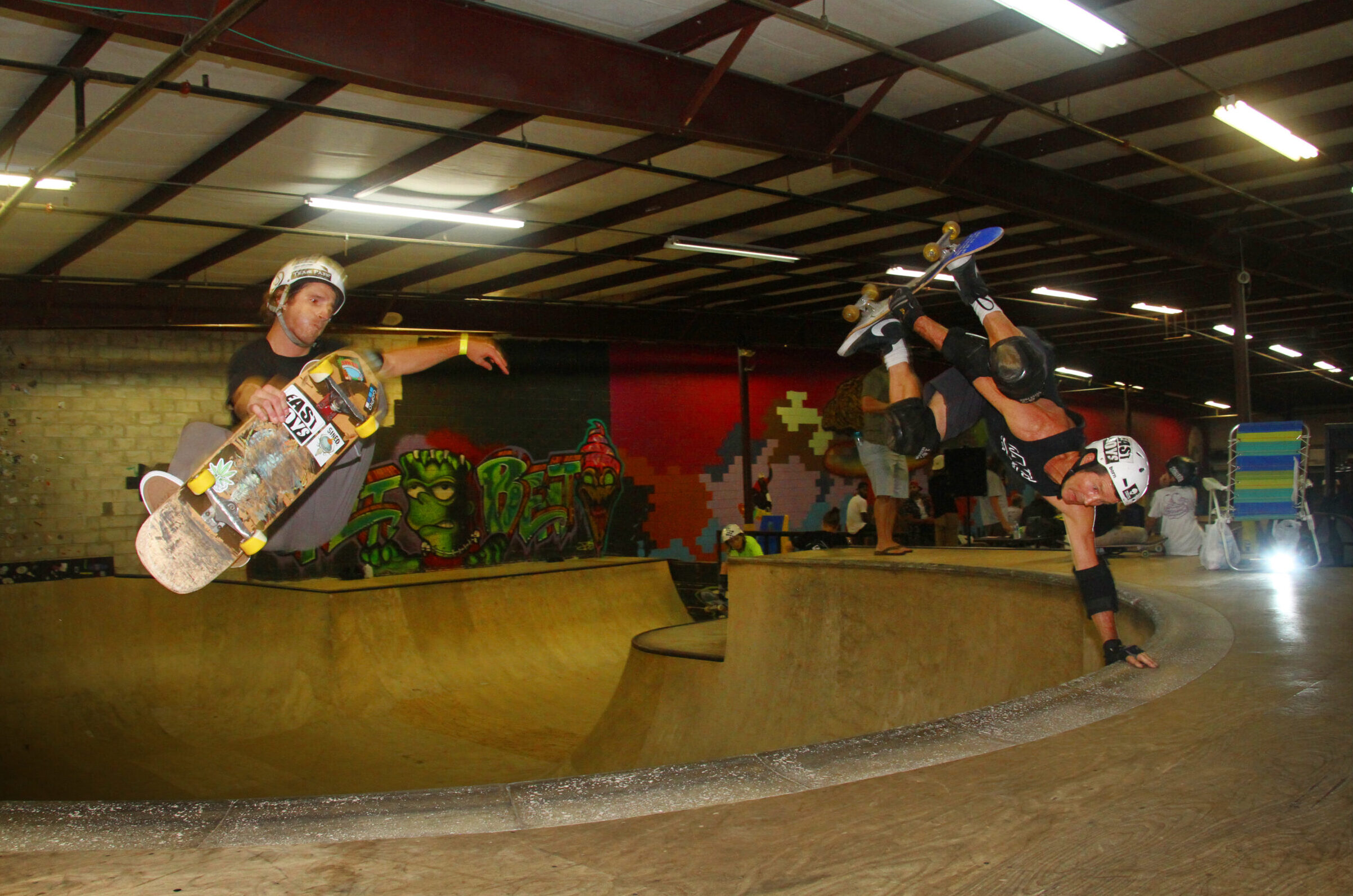 Fast forward to the VSSE 2022 event, where Alex won the Best Trick Contest.
"Winning the Best Trick Contest was like living on Cloud Nine! I was trying this trick for roughly two hours, and it probably took me 50 tries," Alex said. "The crowd's energy was blowing the roof off. I finally landed it and the place went nuts. I also earned the cash prize and got to treat my wife for dinner, courtesy of the VSSE."
Currently, the duo competes in the Grind for Life Contest Series, which is held throughout the nation, and the Florida Amateur Skateboard League across the state of Florida. They also both have signature skateboard models out with Lake Skateboards (aka Lake Skates) and SINED Skateboards. Even though that keeps them busy, they always look forward to the VSSE.
"I feel that VSSE is preserving the South Florida surf and skate culture, showcasing the roots of skateboarding, surfing, and van life," said Alex.
It's also important to Mark that people see that skateboarding and surfing has no age limits, which is why the VSSE is so important to him.
"The VSSE embodies the surf and skate lifestyle in the freedom that it brings, and also supports local businesses," Mark said. "The thing I love most about skateboarding is that you can do it by yourself, with some friends, or even with a bunch of strangers and still have a great time."