Makin' The Bacon
Bacon Boxes' Logan Rae and Kimmie Hruda Share The Love
by Darien Davies
Photos: Libby Volgyes
Flowers are overrated, luncheons take too long, and you can't eat a Hallmark card. Introducing Bacon Boxes – a gift that is also tasty.
Logan Rae and Kimmie Hruda, ages 22 and 29 respectively, created the company after delivering a bacon bouquet to a busy office as a birthday gift in January of 2015. They quickly began to receive Facebook messages and texts inquiring about the product, which is when they had their "ah hah" moment. Because who doesn't drool over bacon, right? By February, they had their test market and rapidly began product development. They officially launched in November of that same year, becoming the first company under the Department of Agricultural licensing to produce bacon roses.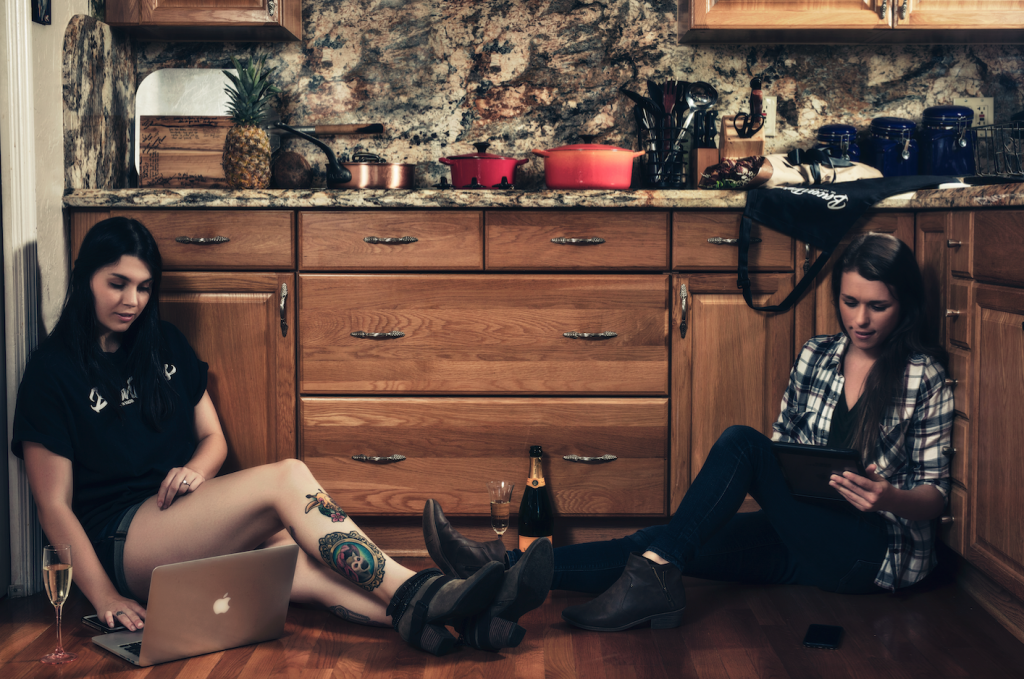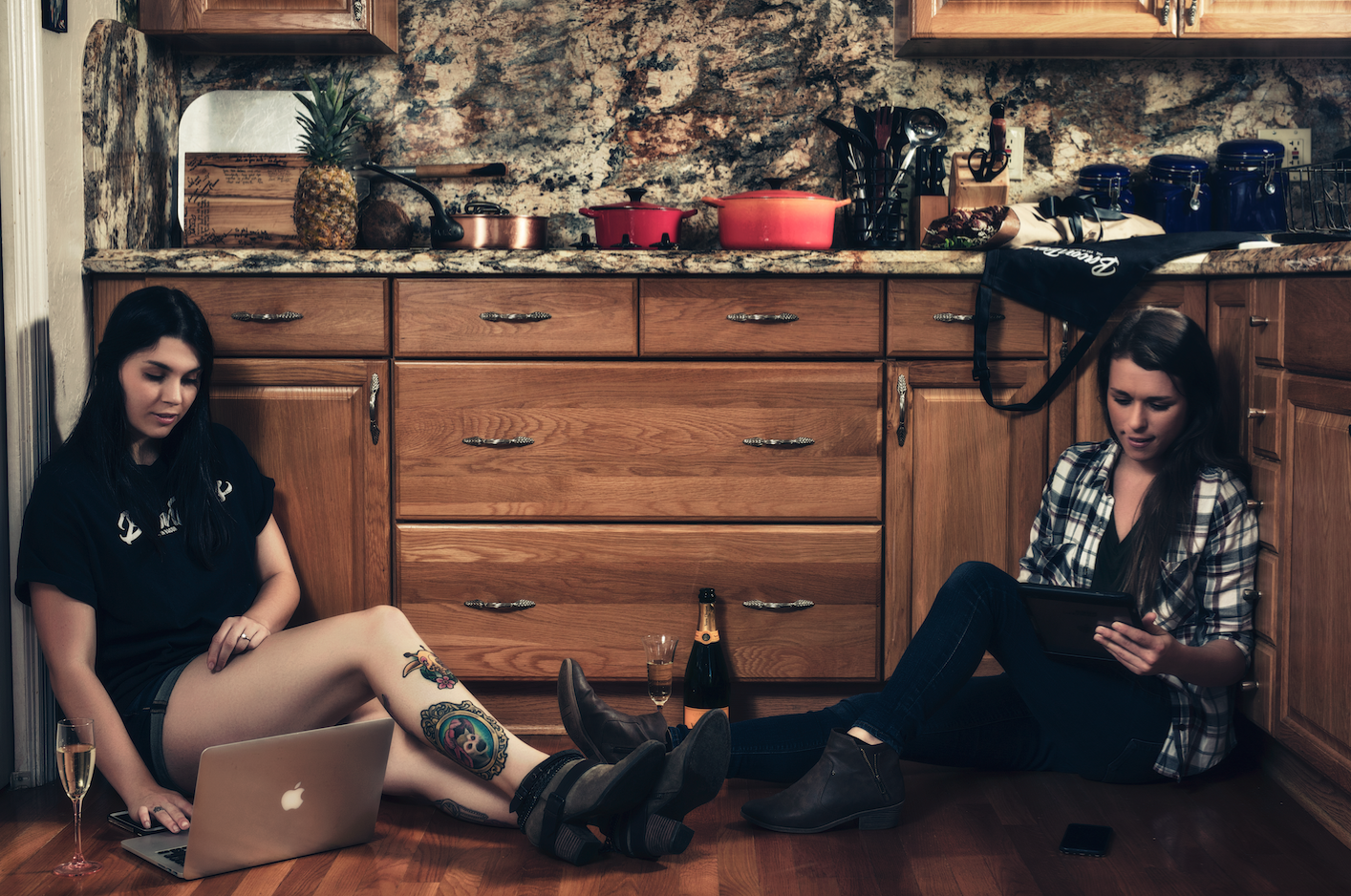 To make it perfectly clear, their bacon isn't your average, swing-by-the-aisle-two slices. The bacon is cured, smoked, and sliced by hand. They even source their meat from 18 pasture-raising, family-owned farms throughout the U.S. that utilize a higher standard of animal care and product production. The meat is free of hormones, steroids, antibiotics and has never touched foot in a farrowing or gestation crate.
Their customer base varies, but includes anyone who wants to send a heartfelt and delicious gift to anyone they love, and they stay busy year-round. However, they're in full "swine" demand for Valentine's Day, Father's Day and during the Winter holidays. Bacon is a $4 billion industry and grows annually and frequently sells out. They even have an entire wedding collection and are able to accommodate most special requests (think…bacon bouquet).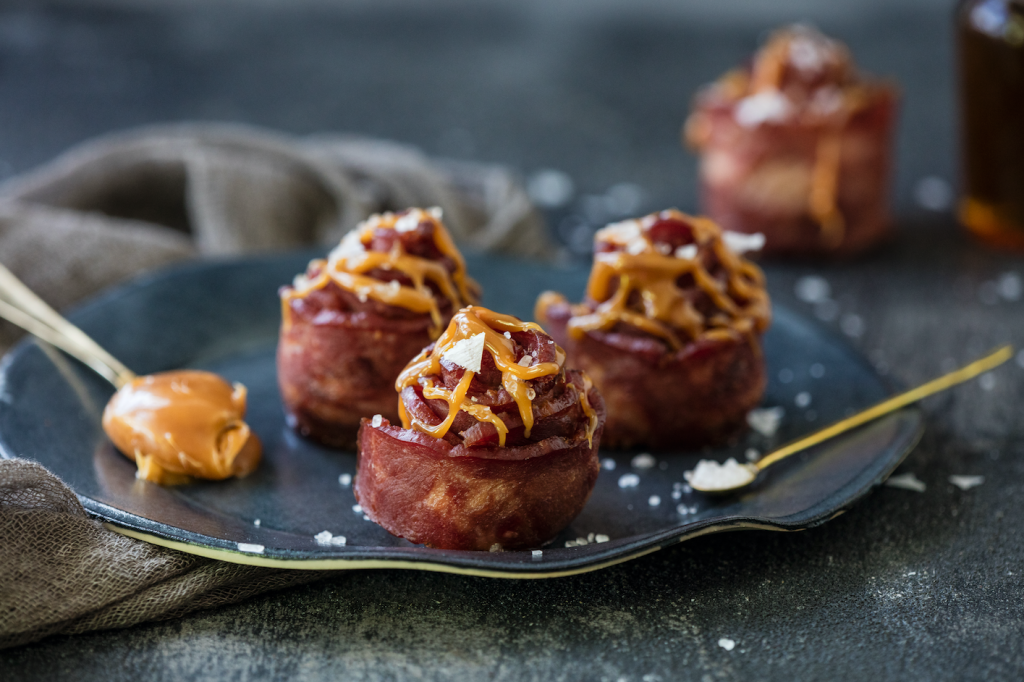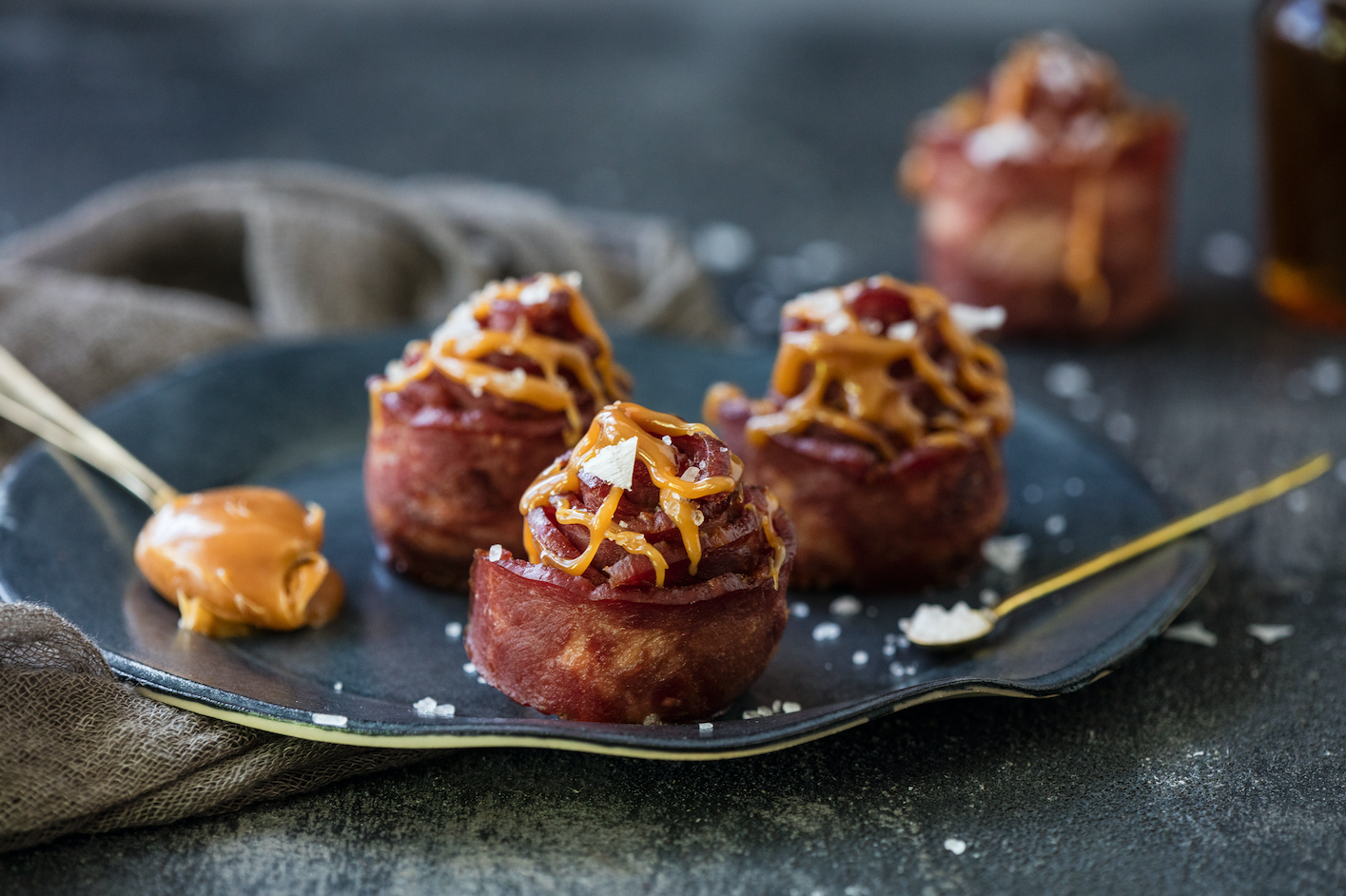 For people who eat bacon every day, they never get tired of thinking about it. They began with bacon roses, but quickly expanded into a stemmed option, and are now working on their latest product: Bloody Mary bacon. They look forward to continual expansion and are open to the possibility of adding a brick and mortar and tasting room to their portfolio. They are definitely going HAM for some ham, and don't plan on slowing down.
Kimmie currently orchestrates the kitchen and ensures order fulfillment and product quality meet their high standards, while Logan completes her neuroscience degree, with a graduation date later this year. They love being able to provide a unique – and delicious – gift for their customers, many of whom call to thank them and order more, or even sign up for a bacon subscription.
The possibilities are endless and they are thinking outside of the box with their private bacon bars for parties, bacon cookies and brownies, and even a beer pairing event at Barrel of Monks this past May. If you're interested in getting more Vitamin Bacon in your life, just remember: Roses are red, Violets are blue, The best kind of flowers, Are the ones you can chew.
Visit baconboxes.com for more information