Wynwood Mural Pays Tribute to 3-Time Champion Dwyane Wade
By Stella Alves
What started as a local project has developed into a community effort to recognize and honor Dwyane Wade as he prepares to retire after his final NBA season this July. In collaboration with Galera Collective and The Oasis – opening mid-Summer of this year – a 20 foot tall by 18 foot wide mural was painted in Wynwood of the soon-to-be Hall of Famer.
Glayson Leroy of Galera Collective spearheaded the project, with the desire to fully express the appreciation and respect that all of Miami bears towards Dwyane Wade for all that he's done for the city. Not only as a 12-time All-Star and 3-time NBA champion, but also as a philanthropist who has gone above and beyond for the city of Miami. As he says, "I didn't want to paint any celebrity for the sake of painting," following up with, "I'm thankful for what he's done (for Miami). It's to celebrate him in general. Through basketball, he's helped rebuild Miami."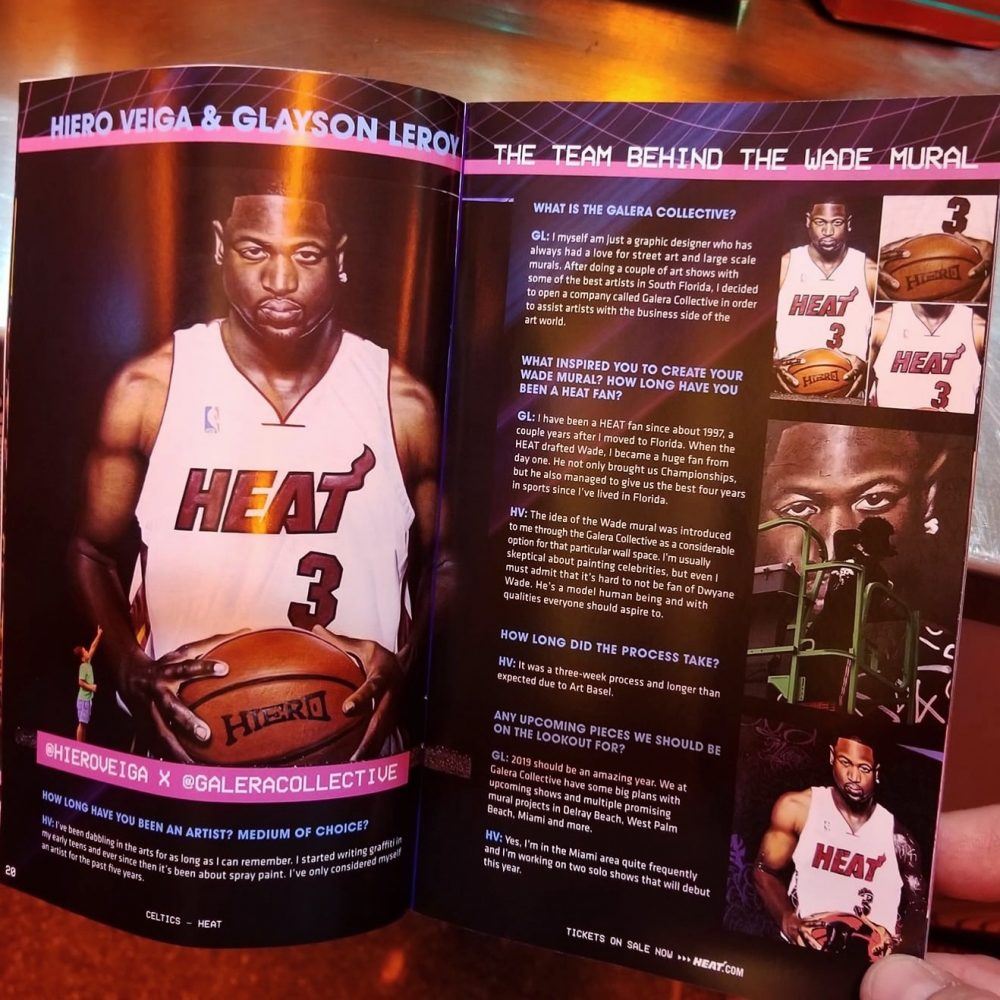 To bring this masterpiece to life, Glayson sponsored and commissioned the talent of graffiti artist, Hiero. Hiero, who masters in painting large-scale portraits, admits to being skeptical of painting celebrities, but says that it's not hard to be a fan of Dwyane Wade, saying, "He's a model human being with qualities everyone should aspire to."
To all basketball fans, Glayson says, "If anybody appreciates Wade (and the Heat), go, take a picture and show your appreciation." You can find the mural off 24th Street and North Miami Ave on the east side of Wynwood, where all of Bayshore and Miami Beach can look on and admire. If you happen to hitch a ride on the Brightline, be sure to catch a glimpse of the mural in person.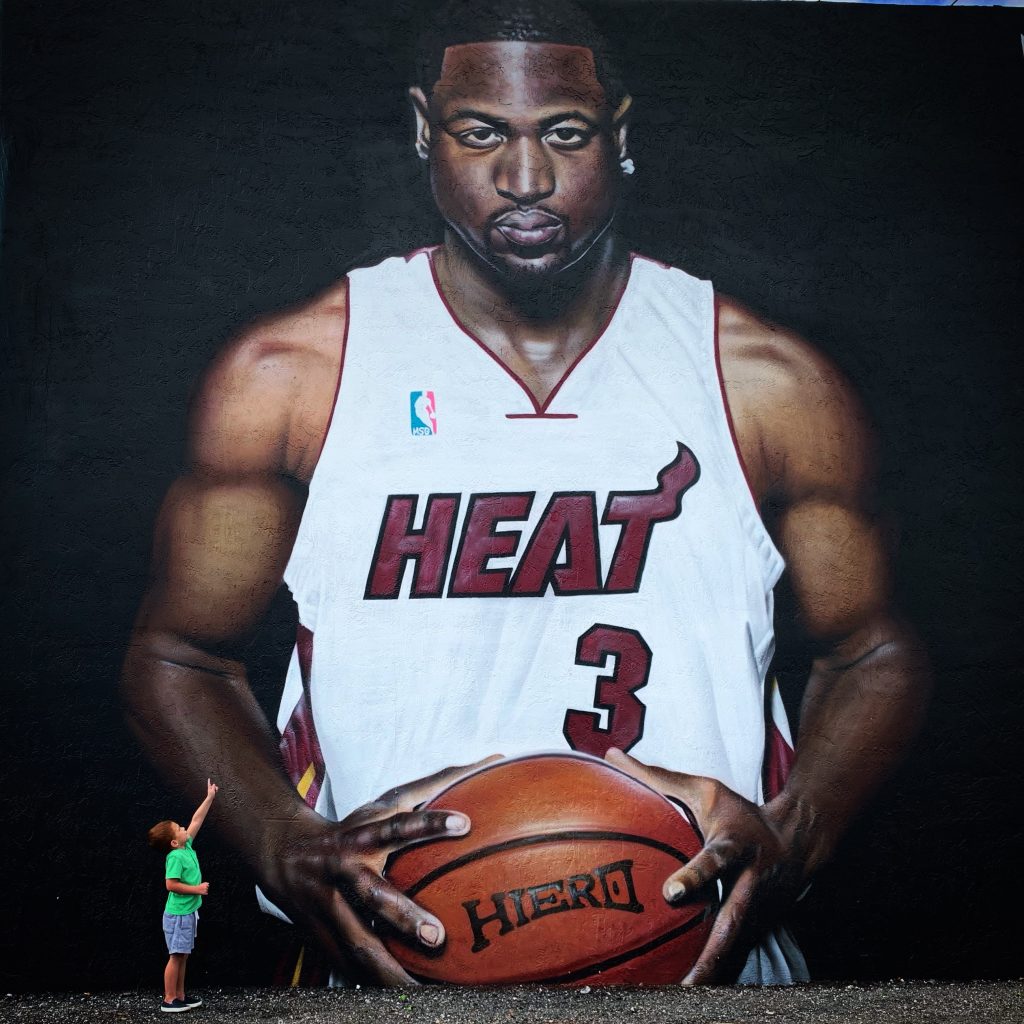 For Michael Jordan, it was a statue outside of the United Center in Chicago, for Kobe Bryant, it was a statue outside of STAPLES Center in Los Angeles, and whether Miami will honor Dwyane Wade with a statue of his own one day is yet to be determined, but for now, this mural is a small token to show how the community feels towards Wade.