Delray Beach Empanada Shop is Already Making a Name For Itself
By Nicole Danna
Just five months in business, and The Gringo in Delray Beach has already earned itself a handful of five-star Yelp reviews. Everyone seems to agree: the empanadas here are amazing.
Although The Gringo has only been open a few months, taking the space formerly occupied by Surf Shack Subs, it's already become a favorite of both locals and tourists alike.
"I'm here for the empanadas!!! Packed with flavor, perfectly cooked, and just mouthwatering," writes Nicole B.
"A 25 minute walk or four minute drive from Atlantic Ave downtown Delray Beach – and so worth it," shares Robin A.
A regular customer even makes the weekly trek from West Palm Beach to get his fill of empanadas, alongside a number of Delray Beach locals who continue to frequent the restaurant for its açaí bowls and smoothies — an homage to the most popular menu items from its days as Surf Shack.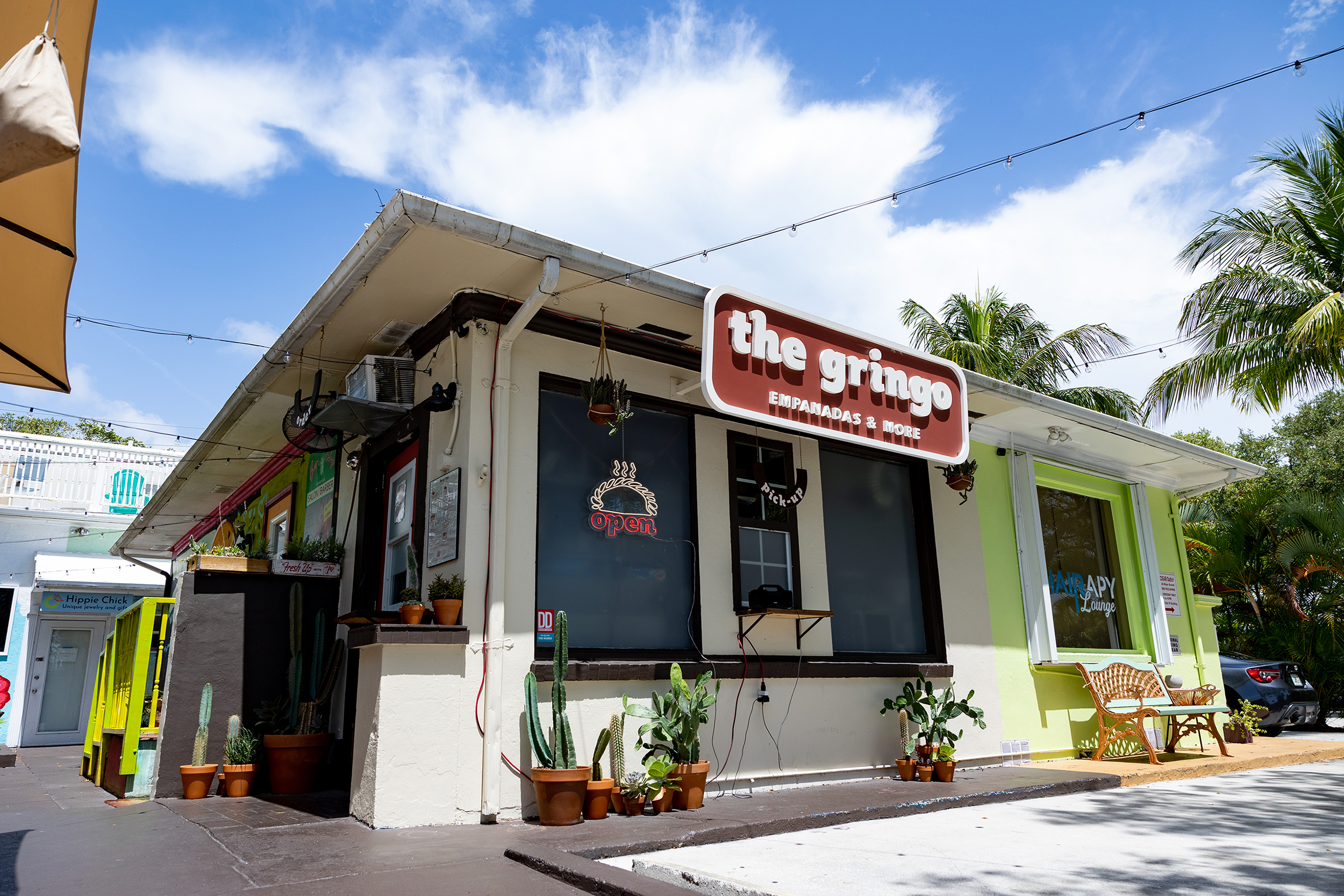 That's because Gringo Delray chef and owner Alan Solari Brown is serious about empanadas. After years of working as a private chef and operating his own catering company, he tells Atlantic Current it's been a longtime goal to open his own establishment.
"One of my dreams has always been to open my own place and bring my country's empanadas to the people of South Florida," says Alan. "For years I've felt Delray needed an empanada shop."
Alan moved to the US in 2006 at 21, and quickly began working as a chef, eager to learn a range of cuisines and taking positions at various high-end establishments. His plan was to travel to Europe, but when he relocated to South Florida in 2012, he decided to stay.
Since then, Alan has spent most of his time in the Delray Beach area, close to the Ocean Ridge home he shares with his wife, Kimberly. Over the years, he also became friends with his neighbor, Surf Shack owner Mike Turowsky. When the space became available, Mike and Alan knew he was the perfect chef to take it over.
Now, with the birth of their first child, "it felt imperative to do it now more than ever," they say.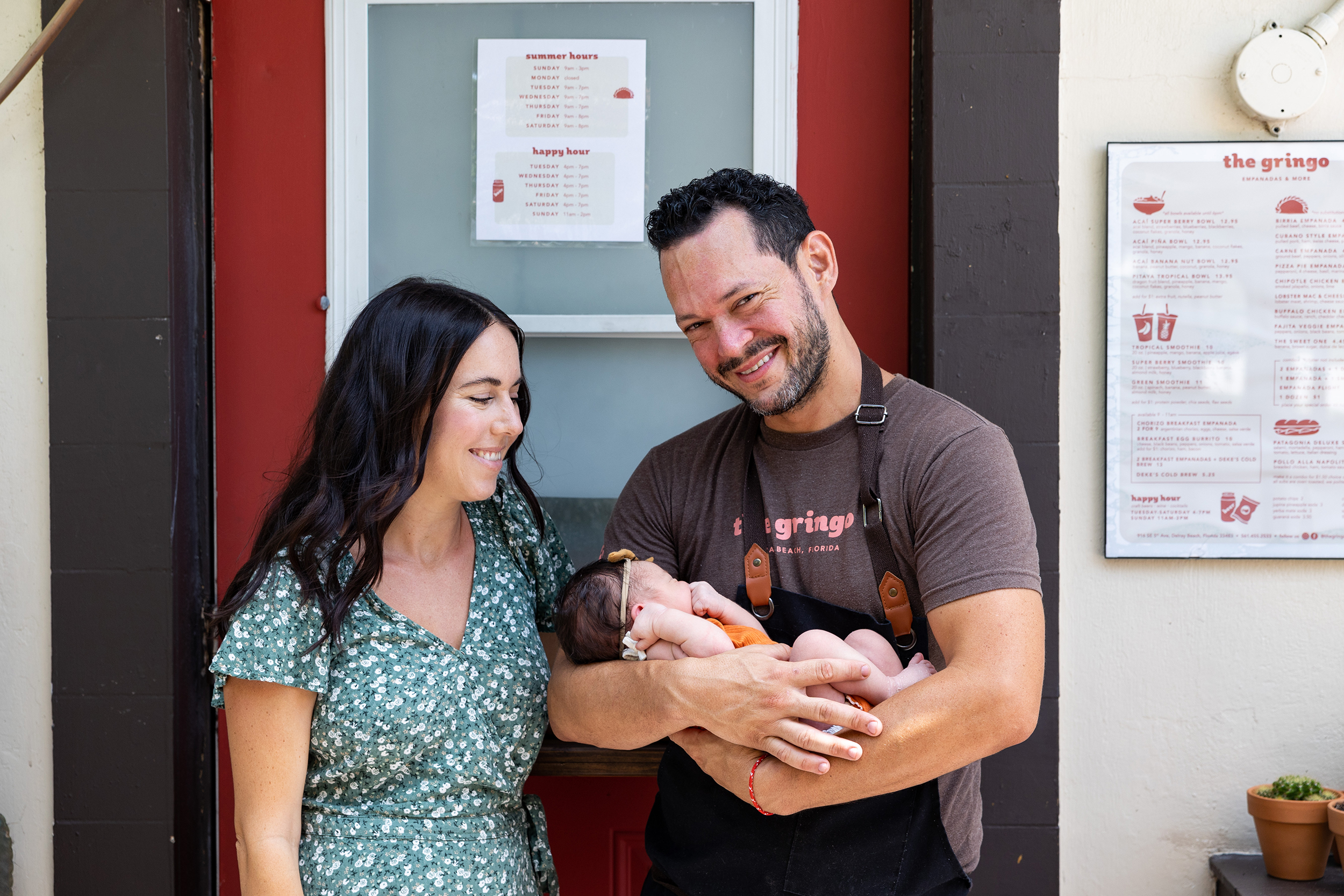 The name "The Gringo" was inspired by his wife, Kimberly, a tongue and cheek name for her Argentinian born-and-raised husband who was becoming more "American."
"Around the time we were trying to come up with a name for the shop, his friends would joke that he'd become a 'gringo' — he'd lost some of his Argentinian accent, and it was always a joke between us that he'd call me his 'gringa.' Once we said it, it just felt right," said Kimberly.
When it comes to making empanadas, however, Alan is 100% Hispanic.
Think Argentinian-style, but with a fusion twist from birria and Cuban sandwiches to buffalo chicken and lobster mac and cheese — even a take on dessert.
While empanadas have many styles across South America, with different variations from Brazil and Colombia to Venezuela, Alan says Argentinian empanadas are known for their buttery, flaky crust.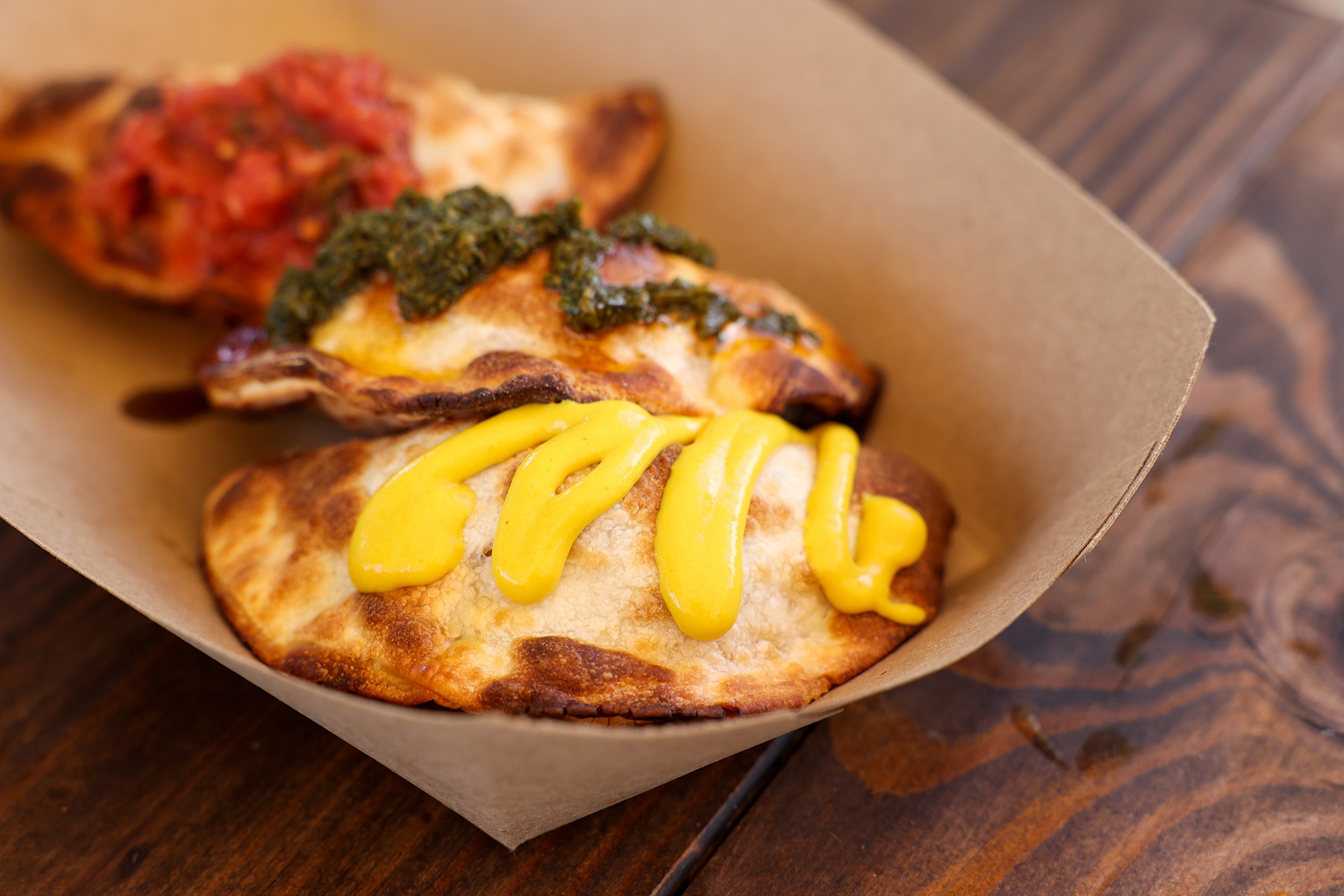 Now, they are the focus on the menu at The Gringo, where — each day — Alan makes the dough fresh, hand-folding and stuffing each empanada. Often preparing as many as 1,000 each week, they are each baked-to-order in a special oven that churns out empanadas in under three minutes, arriving hot and flaky to your plate.
Specialty empanadas are stuffed with a variety of creative ingredients, like the popular birria, a blend of chuck and short rib Alan braises for eight hours and flavors with an umami blend of chilies, soy sauce, fish sauce and apple cider vinegar. Once the meat is tender and juicy, he places it in each pocket along with three types of cheese and serves alongside a cup of the braising juice.
"They're also sold frozen so people can take them to-go to prepare at home, as well as available for events and catering," adds Kimberly.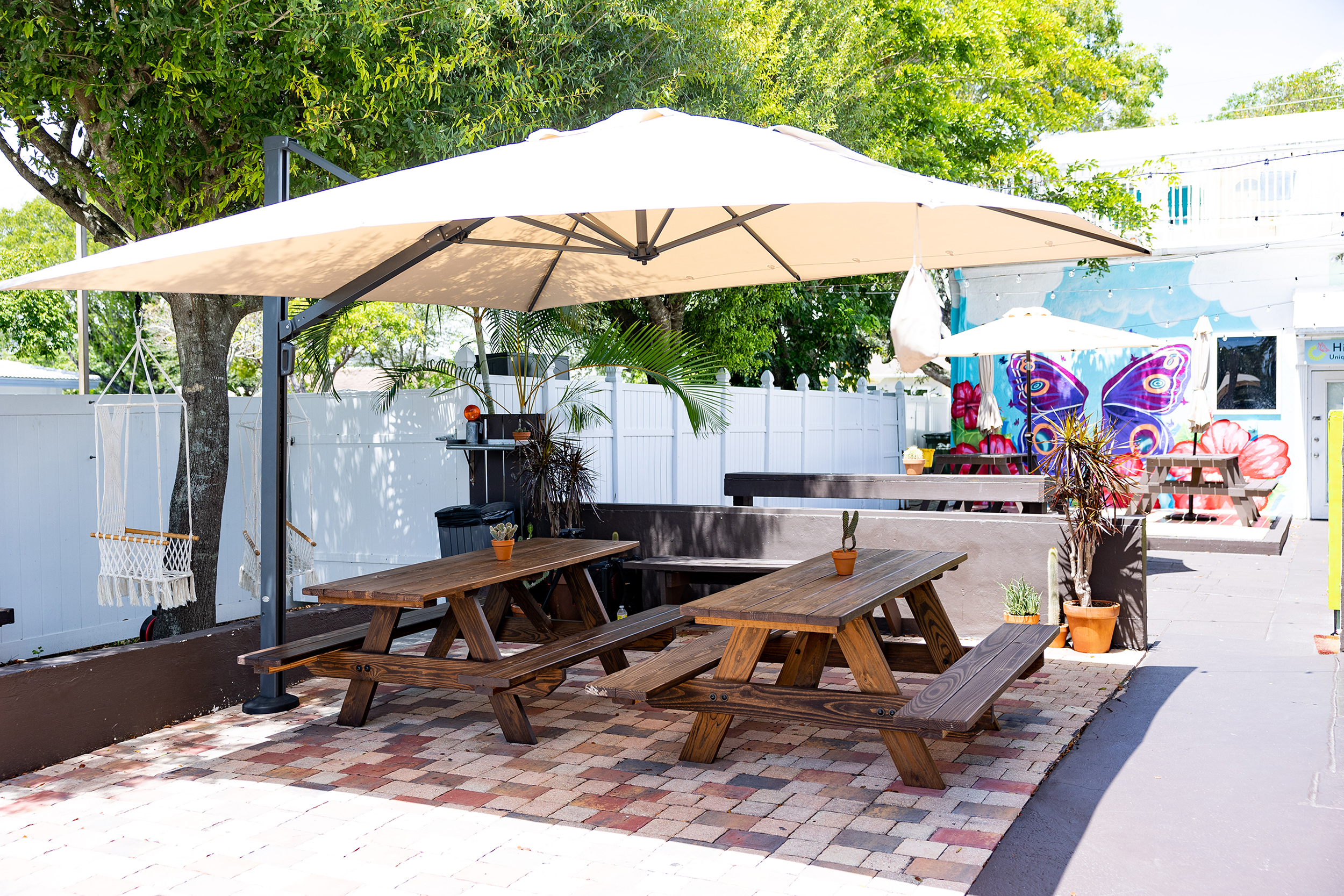 More changes include a newly redesigned and expanded outdoor seating area. Everything is locally made, from the picnic-style benches to the sign by local craftsman Wooden Tuna. The idea, the couple says, is to recreate the ambiance of dining with friends and family — one of their favorite pastimes.
Also new: a beer and wine license, which comes into focus during the happy hour. Offered Tuesday through Saturday from 4 to 7 p.m., and Sunday from 11 a.m. to 2 p.m., guests receive $2 off all beer and wine.
"I'm amazed at how excited everyone is about empanadas. We just love this community, and it's been a wonderful place with a locals vibe to foster our small family business and share my Argentine culture," sums up Alan.
916 SE 5th Ave., Delray Beach. Open Tuesday through Thursday from 9 a.m. to 7 p.m., Friday and Saturday from 9 a.m. to 8 p.m., and from 9 a.m. to 3 p.m. on Sunday. Call (561) 455-2533 or visit https://www.thegringodelray.com.