Acai at Sea
By David Rolland
Photos by Brian Hall
That's it, the world is finally complete. No longer do you have to get off your boat for an acai bowl. Everyone can stop inventing things now — the gold standard is Inlet Bowls.
You'd think some time before the year 2023 that someone would have figured out how to deliver acai bowls by boat. But, it wasn't until this past 4th of July weekend that Inlet Bowls opened for business. The venture is co-owned by Ethan Jaudas, owner of Golden Juicery, and Matthias Fretz.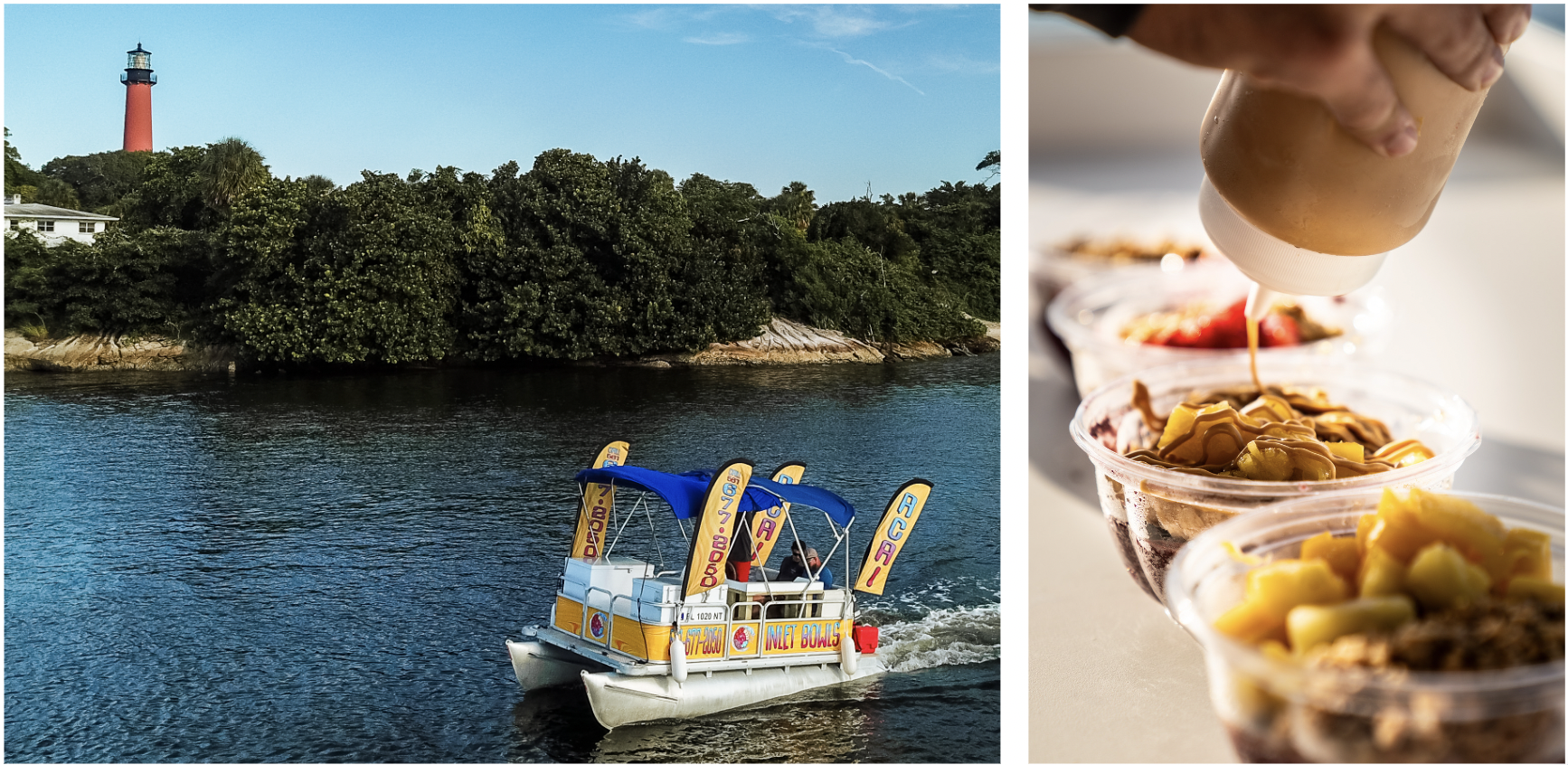 "I spend a lot of time at Peanut Island, Jupiter sandbar and Munyon with my family and friends, I have always wished there was healthier options," Matthias tells Atlantic Current. "I get acai and smoothie bowls from Golden Juicery daily and pitched the idea to Ethan; being that he has a system in place to make it work. So, we immediately started the lengthy process to get Inlet Bowls off the ground."
"With my background in food service with Golden Juicery, and Matthias' experience on the waterways it made a natural fit for us to create Inlet Bowls together," Ethan added.
The duo met at Golden Juicery. They collaborated on creating the Golden surf team and found they had quite a bit in common outside of Golden.
They knew there were a lot of logistical issues to hash out if they wanted Inlet Bowls to serve its function. "Through some trial and error, we figured out a perfect way to keep the fresh produce and fruit to a specific temperature and out of any sort of contamination. It took some custom welding and precise navigation with an electrical team. A few sea trials and we were off and running," Matthias said.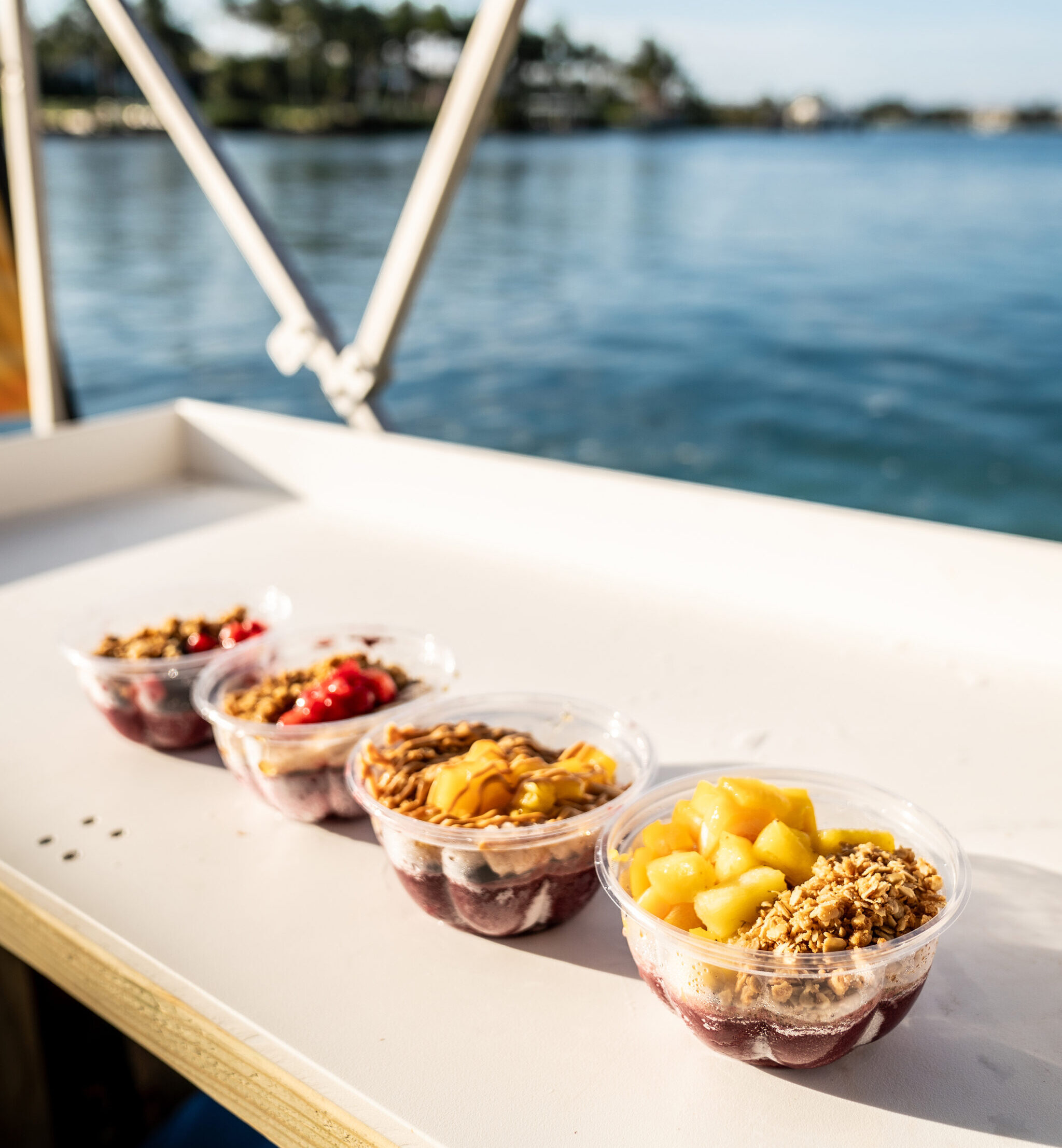 They are currently serving Peanut Island and Jupiter on weekends and holidays from 10 a.m. to 5 p.m. They post their location on their Instagram, but also encourage you to call them and they'll come to you.
The menu includes four variations of acai bowl. Each comes with two fruits, granola, and your choice of one of our four different drizzles. In addition, they have a variety of beverages on the boat.
They're grateful that the opening weekend was a strong success. "The response from the community was incredible and people were so excited to have the option of something healthy, cold and replenishing on the waterways. We cannot thank everyone enough who has contributed to our vision, by sharing, posting, and telling their friends/family about us. The support is what made it such a success on our launch date."
It definitely makes us want to get out on the water. So, who's got the boat?