Serving Subs and Smiles
By Darien Davies
If you aren't looking for it, you might miss D'Best Sandwich Shop. But, if you missed it, do yourself – and your stomach – a favor by making a U-turn and readying your appetite. Husband and wife team, Johnny and Susannah, have been dishing out some of the tastiest subs in Boca since 2007 and they know exactly how to hit the spot.
"We make our own roast beef, make our own turkey, and slice all of our own deli meat," Susannah said. "We cook, marinate and slice the chicken breast, make all of the side salads, and make the vinaigrettes in house."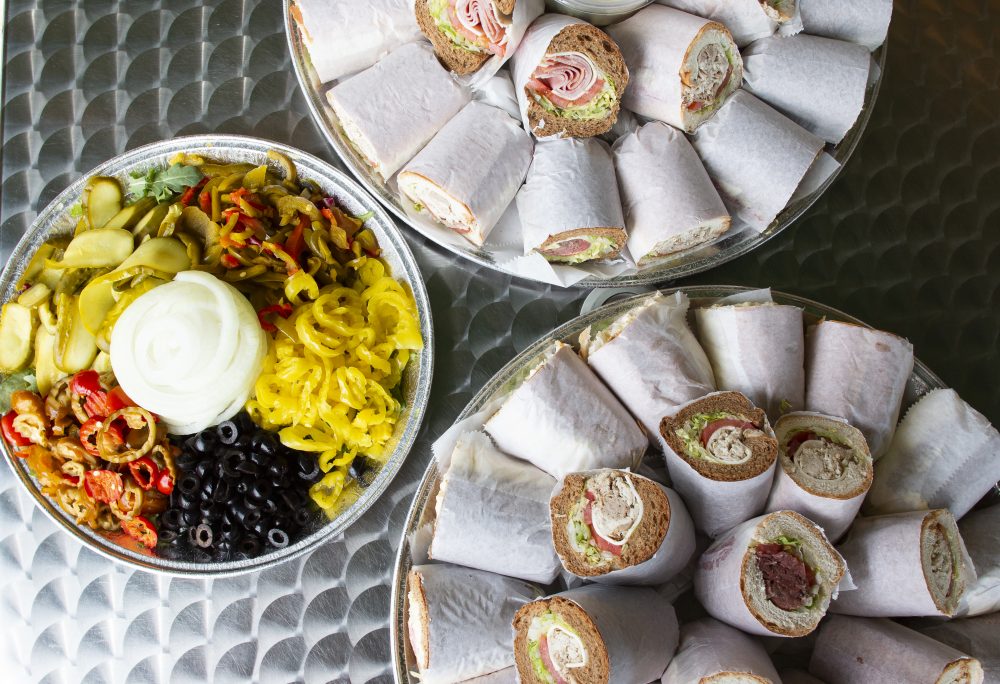 So, basically, almost everything is homemade, which is pretty much the only way  Johnny knows how. He grew up on a Greek island where he worked every summer in his family's 200-seat restaurant right on the coast. This is where they met, he as the Greek restaurateur and she as the British tourist, and when he was closing for the summer and traveling back to Florida, he asked her to come with him, and the rest is history.
They dreamed of opening up a Greek restaurant in Florida, but after they had their first child, they decided they needed more of a day job. As luck would have it, D'Best Sandwich Shop, with only 12 seats, was for sale and they snagged it. Their recipe for success was to only change a few of the menu items (Greek salad, of course, being one of them) and provide great food, at a great price, in a welcoming environment.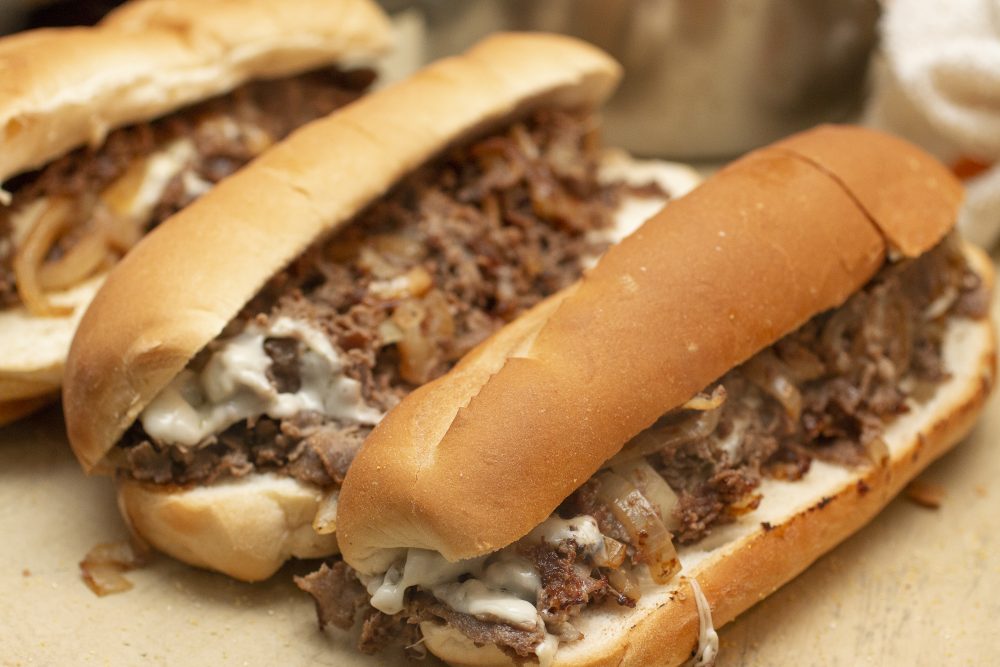 Some of their famous subs include the cheesesteaks ("best cheesesteaks South of Philly"), made with your choice of onions, mushrooms, green peppers, whiz, provolone, swiss, mozzarella, white or yellow American cheese. They are also known for D'Pilgrim, made with D'Best turkey, stuffing, cranberry sauce and mayo (served hot or cold), and Susannah's favorite, the D'Eggplant, made with roasted eggplant and red peppers, fresh mozzarella, basil and balsamic dressing. Regardless of the day, you can almost guarantee a lunch line out the door of happy-to-wait hungry patrons and their drooling smiles.
"Other than contagiously good food and portion sizes fit for a king, the Shop is so special because of the staff," says Susannah. "They are all totally worth their weight in gold. They know exactly what the customers like and what they need. They can make sandwiches with their eyes closed," she continues. All while juggling delivery, pickup and online orders, as well as guests at the Shop. "We, as a team, are always laughing and joking with the customers. Even our customers are jolly, warm and pleasant," she said. "We're a family-run place and we are part of a family."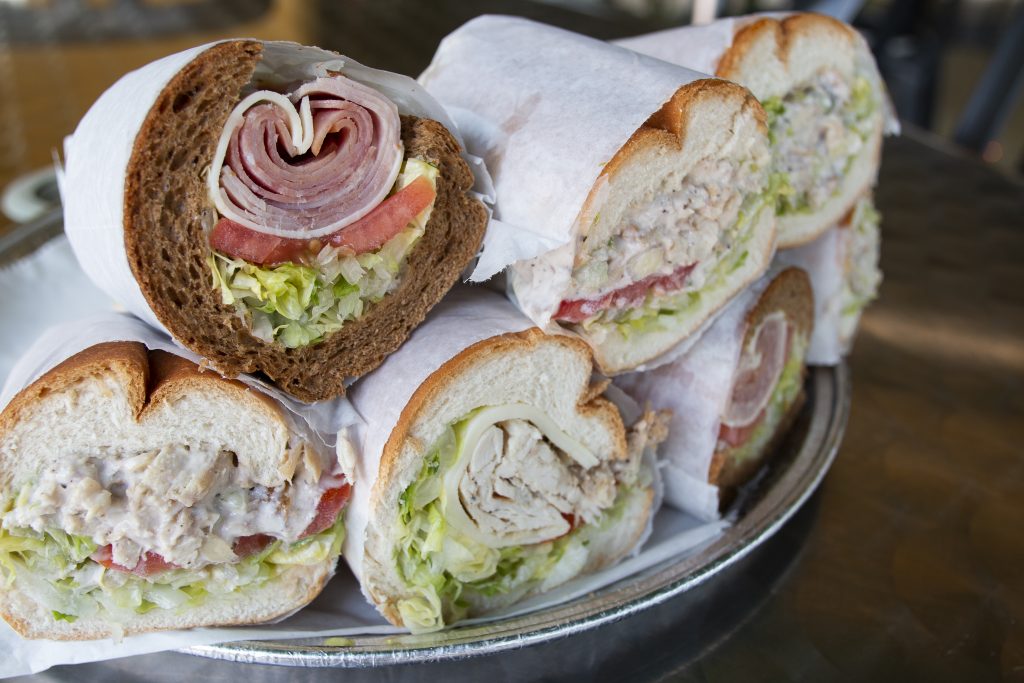 They have one customer who drives from Wellington and orders four sandwiches just to eat one immediately and then freezes the others for when the mood strikes. Another customer put in a large order from a car dealership in the North West Palm Beach area just because he used to work in the area and wanted all of his coworkers to enjoy the subs. "So I know we must be doing something right," Susannah said.
And that they are. Customers not only wait sometimes 15 minutes for a sub during the lunch rush, but also place large catering orders so they can enjoy the sandwiches, sides and salads at home or work for special occasions. Nothing goes better with football than a Chicken Parmigana hot sub, D'Godfather cold sandwich (ham, capricolla, salami and provolone) or a D'Bomb signature sandwich (turkey, roast beef, Swiss cheese, coleslaw and Russian dressing), just sayin'.
So if you want the best, check out D'Best. It's not a mediocre sandwich and it's not a mediocre name, and let's thank our hungry stomachs for that.