Here's a quick look at some of the top small scale brewers throughout Palm Beach and Broward County
Prosperity Brewers
Opened in early 2018 in the middle of Boca Raton's new warehouse district at ROC Urban, owners Dominick Peri and Ken Gross have set out to share their passion of craft beer with whoever is fortunate enough to pass through their doors. Set in a 2,200-square-foot warehouse with 900 of those feet reserved to be a tasting room and lounge, they have four permanent beers and a smaller rotating cast of special releases created by their chief brewer, Cameron Donisi with the menu offering a wide range of constantly rotating recipes from 12 taps. The year round brews include Clutch Plate IPA, Derrick the Barman English Mild Ale, Intra-KOLSCH-tal, Behind the Chalet Saison, R-1 Coffee Stout, and their Hefeweizen, Hef A-U. Others include their signature 'Mexican Hot Chocolate' Imperial stout brewed once a year with cocoa nibs, vanilla beans, cinnamon & ancho chile. A crowler machine will be installed around June 1st to allow you to take Prosperity with you.
4160 NW 1st Ave #21, Boca Raton
Invasive Species Brewing
This Fort Lauderdale taproom is owned by four partners who have extensive history in the South Florida beer scene. Brothers Jordan and Chris Bellus previously founded Laser Wolf Craft Beer Bar, Josh Levitt brewed at MIA Brewing, and finally, Phil Gillis brewed at Funky Buddha/Copperpoint Brewing. Only open for a year, they have already racked up a Best New Brewery award from Sun-Sentinel. Brewed on a 5bbl direct fire system the owners pieced together themselves, they take pride that their creations are only available in their taproom. Favorite varieties include Phil's Pilsner which is dry-hopped with Cascade, Bloodhouse, a Belgian style Saison with blood orange and black pepper, and Conchita, an oatmeal stout brewed with locally roasted Well's Coffee.
726 NE 2nd Ave, Fort Lauderdale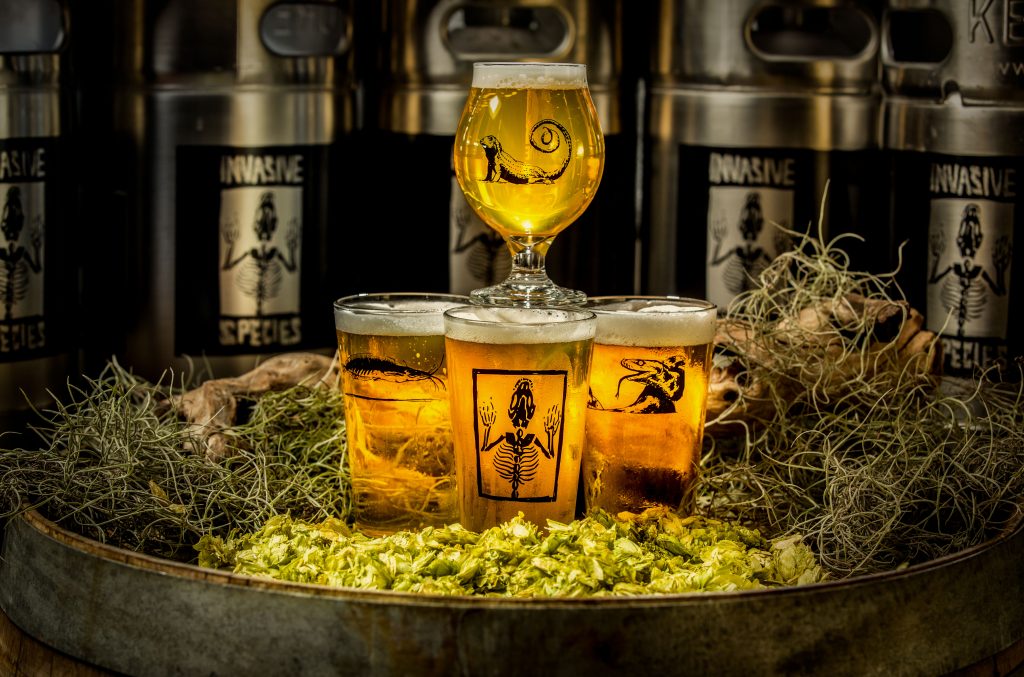 Bangin' Banjo Brewing Company
Childhood friends Adam Feingold and Matthew Giani opened this Pompano Beach favorite in 2014 after years of experimenting in their hometown of Boca Raton and during university days in Gainesville. The pair found their unique name in honor of their first successful brew they made as a birthday present for a banjo strumming friend in The Bangin' Banjo Black IPA. The brewery is a 3 BBL electric brewhouse from Stout, Tanks, and Kettles. Besides a selection of seasonal beers that rotate throughout the year, Bangin' Banjo has four staples that visitors can savor year round. The staples are Cypress Creek Cream Ale, Odin's Revenge Belgian Red Pale Ale, Hop of the Muffin IPA, and Moodoo Voodoo Stout, an ale that suggests coffee and cream or sweetened espresso.
3200 NW 23rd Ave #500, Pompano Beach
Devour Brewing Co.
What began as a home brewing hobby in owner's Chip and Trish Breighner's kitchen, has since its opening in 2015 become a Boynton Beach staple. The brewery is located in a 2,640 square foot, fully air conditioned warehouse. Devour first got the attention of local beer nerds with Fruity Loops, a 5.4% blonde ale. From there Chip began experimenting with New Style IPA's, which led to Visual Chaos, a 6% IPA. If you're looking to go darker, try out their Coffee & Cream Brown Ale.
1500 SW 30th Ave #4, Boynton Beach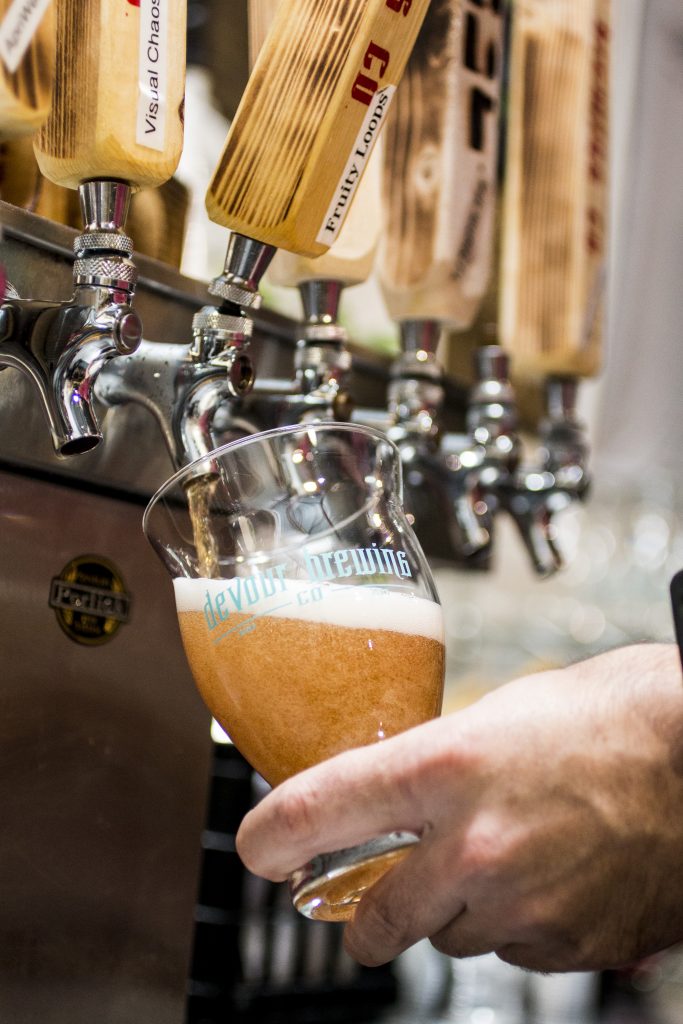 NOBO Brewing Company
Launched by brothers Steve and Tim Dornblaser, NOBO opened as a brewery and taproom in the heart of North Boynton Beach in March of 2017. The 1,800 square foot space offers a wide variety of flavors and brews. In honor of their German heritage, you'll find beers like their Old School Hefeweizen still brewed by the 1516 German Beer Purity Law, the Reinheitsgebot. They spice things up with a Jalapeño Honey Blonde Ale that's made with local orange blossom honey and fresh Jalapenos. They offer a diverse and wide selection including a Basil IPA, a French Vanilla Coffee Pot Porter made with fresh in-house roasted coffee and fresh vanilla beans, along with 14 other options from high ABV Imperial Stouts to New England IPA's.
2901 NW Commerce Park Dr, Boynton Beach
Odd Breed Wild Ales
Odd Breed Wild Ales is one of just a handful of breweries in the country focused exclusively on producing beers fermented with a unique blend of wild yeast and bacteria and aged in oak barrels. Odd Breed was founded by Matt Manthe and Daniel Naumko, and opened for business on November 25th of last year. Unlike most beers that should be consumed within just a few months of production, Odd Breed beers are naturally carbonated in Champagne bottles and will age gracefully for years like a fine wine. Many of Odd Breed's beers are refermented with local tropical fruit like Mango and Passionfruit, providing a unique, Florida influence unlike anything else in the country.
50 NE 1st St, Pompano Beach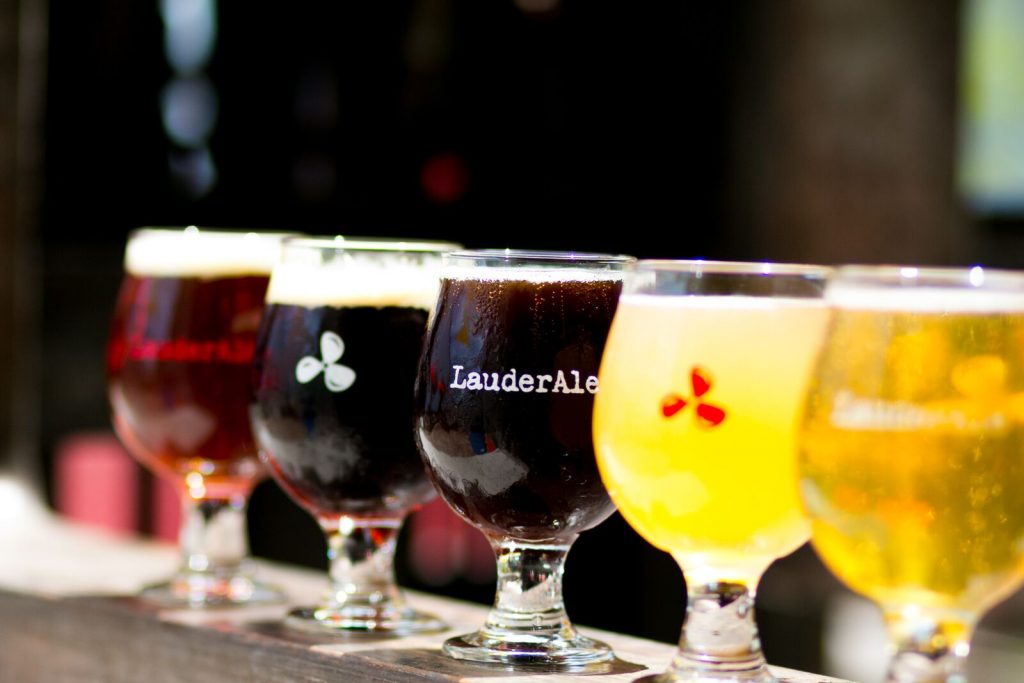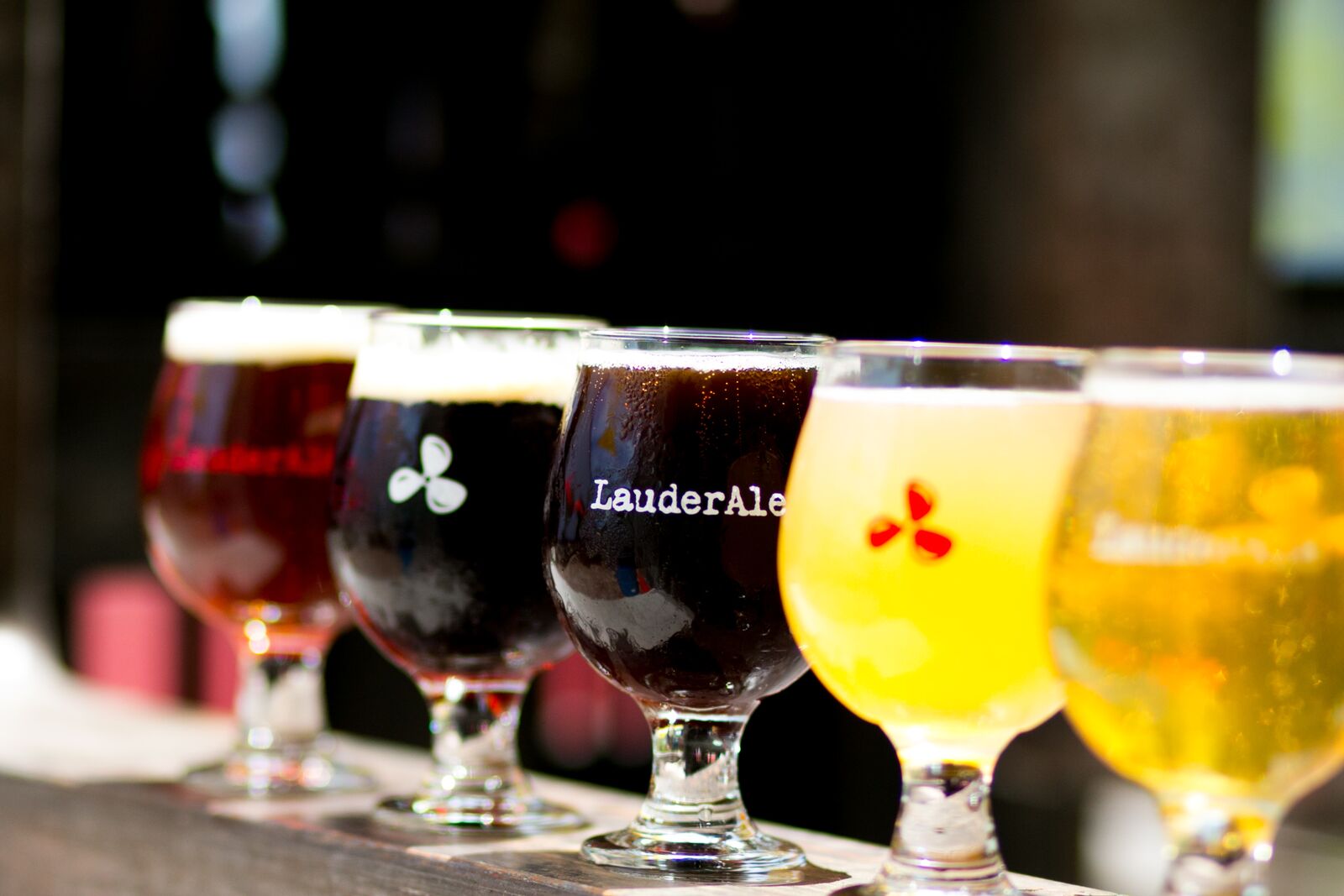 LauderAle Brewery & Taproom
As you can sense from their name, LauderAle is located in Fort Lauderdale. Owners Joey Farrell and Kyle Jones hatched the business over drinks one night and it didn't take long to find success. LauderAle earned a gold medal at the 2016 Best Florida Beer Championships, and a silver medal at the 2017 event. Even a greater honor was bestowed on their coconut-flavored porter, C Porter which was given a gold medal at the Great American Beer Festival held last year in Denver. LauderAle's taproom features an eclectic calendar of activities including yoga, brunch, live music, and full moon parties with fire-breathing dancers. The brewery operates on a three vessel, electric fired, three barrel brewery, producing over 80 barrels a month that are fermented in SS conical fermenters.
3305 SE 14th Ave, Fort Lauderdale
Ookapow Brewing Company
Opened last year in West Palm Beach by Damian Ramos and Jeff Singletary after the pair met on the craft beer festival circuit, Ookapow has found its niche as WPB's first nanobrewery. Prior to that, Damian was home brewing in New York for over ten years. Today, Ookapow's 1,700 square foot space is open so that the single-barrel brewhouse shares the same space as the taproom. Their focus is small batch hand crafted artisan ales which are featured on a continually rotating 15 tap system. Some of the interesting selections include Peanut Butter Porter, Wee Heavy Scotch Ale, Bourbon Barrel Nitro Stout, Passion Fruit Blonde and Milkshake IPA. While they picked their name from the 1995 Angelina Jolie movie Hackers, they are hopeful the word Ookapow will become better known for the sensation of feeling satisfied from a pleasant brew.
1142 Old Okeechobee Rd, West Palm Beach