The Latest Destination for Oenophiles in West Palm Beach
By Jessica Tzikas
West Palm Wine Co. is the newest spot for wine connoisseurs. Hailing from New York, founder Michael Drapkin, along with his wife Theresa, are bringing the best of wine right here to South Florida with West Palm Wine Co. A truly unique vino destination, West Palm Wine Co. is an indie wine shop that focuses on small batch wines and ensures that each and every bottle they sell is not only delicious, but also sustainably made and organic. "We place a strong emphasis on small, mostly family-owned producers who care for their land," said Michael and Theresa. "At a time when the majority of the marketplace wines are doctored and tampered with, nearly our entire selection of 600 wines is farmed organically, biodynamically and made with minimal additives."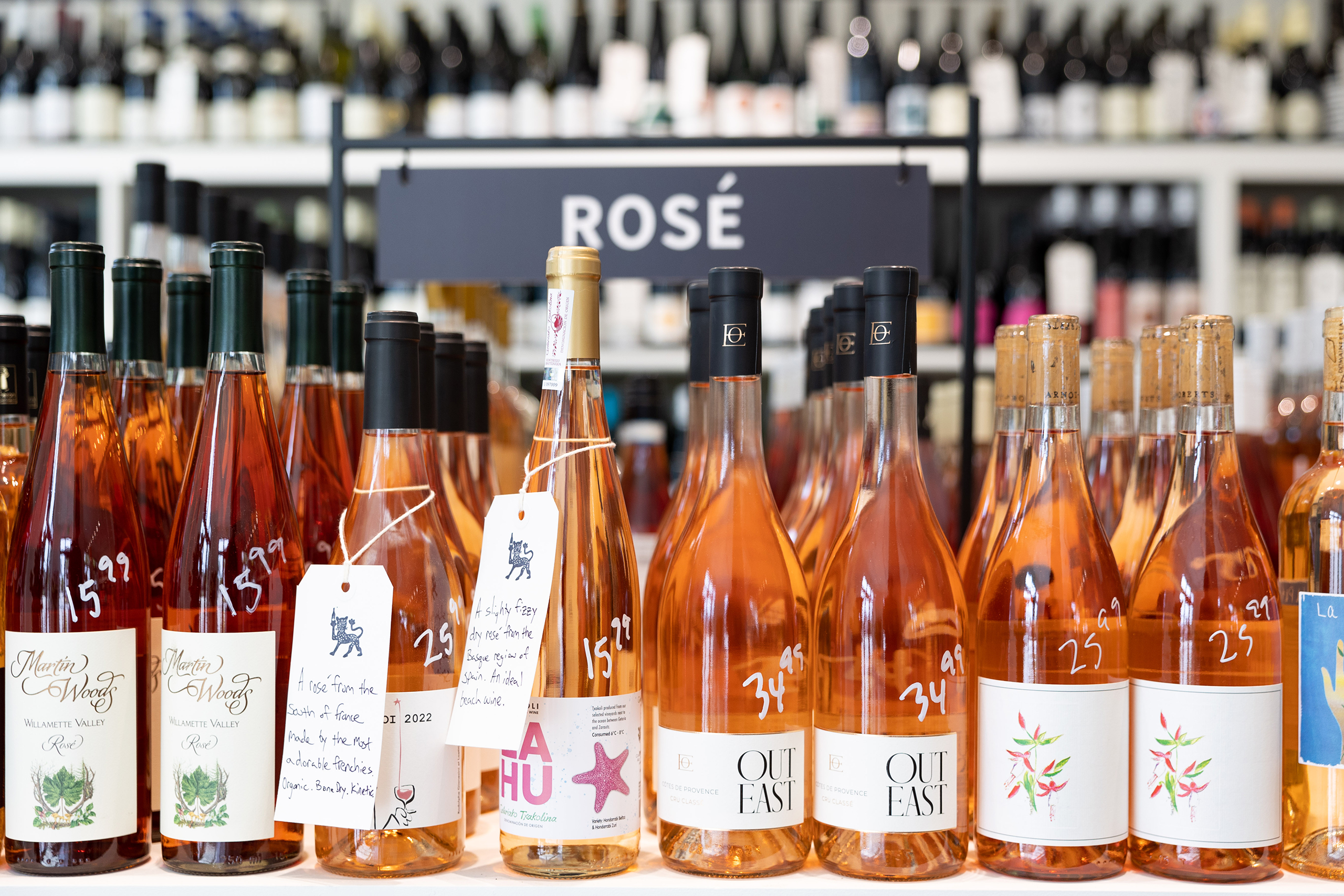 Michael's passion for wine started with his college professor, Dr. Michael Franz, who doubled as a wine critic for The Washington Post. After hearing about his experience with wine, Michael knew it was the path for him. "[I learned that] wine is so much more than just the liquid in the glass. It can communicate an endless amount of intrigue from whatever passion you bring to the bottle, whether it's geology, chemistry, pop culture, multicultural studies…my interest was piqued and it has never stopped," he said.
Today, Michael is known for his mom-and-pop wine shops, with the original, Kingston Wine Co., becoming a national wine destination. Palm Beach locals and visitors can now head to West Palm Wine Co. for a vast array of indigenous wines, which includes rare and delicious grapes like Trollinger, Elbling, Blaufränkisch, and Pais, among many others. If buying wine is intimidating to you, frett not; they have also created a warm, inviting atmosphere that takes the pressure away. "When you walk in, you can expect a design-forward, intimate space that's decluttered and easy to shop," said Michael and Theresa. "We are passionate, knowledgeable, and down to earth. All are welcome — we have wines priced for Monday night and very special occasions."

Unlike your run-of-the-mill retail liquor store, West Palm Wine Co. is an independent store, a truly mom-and-pop owned and operated locale. Michael is at the shop, stationed at the front of the house nearly every day. Theresa, who has an MFA in Design, takes care of the branding, web design, and more. After the pair found success in the Northeast, they decided to come to Palm Beach for three very important reasons: sun, family, and the chance to offer the community their unique version of wine retail that has not existed in the area before.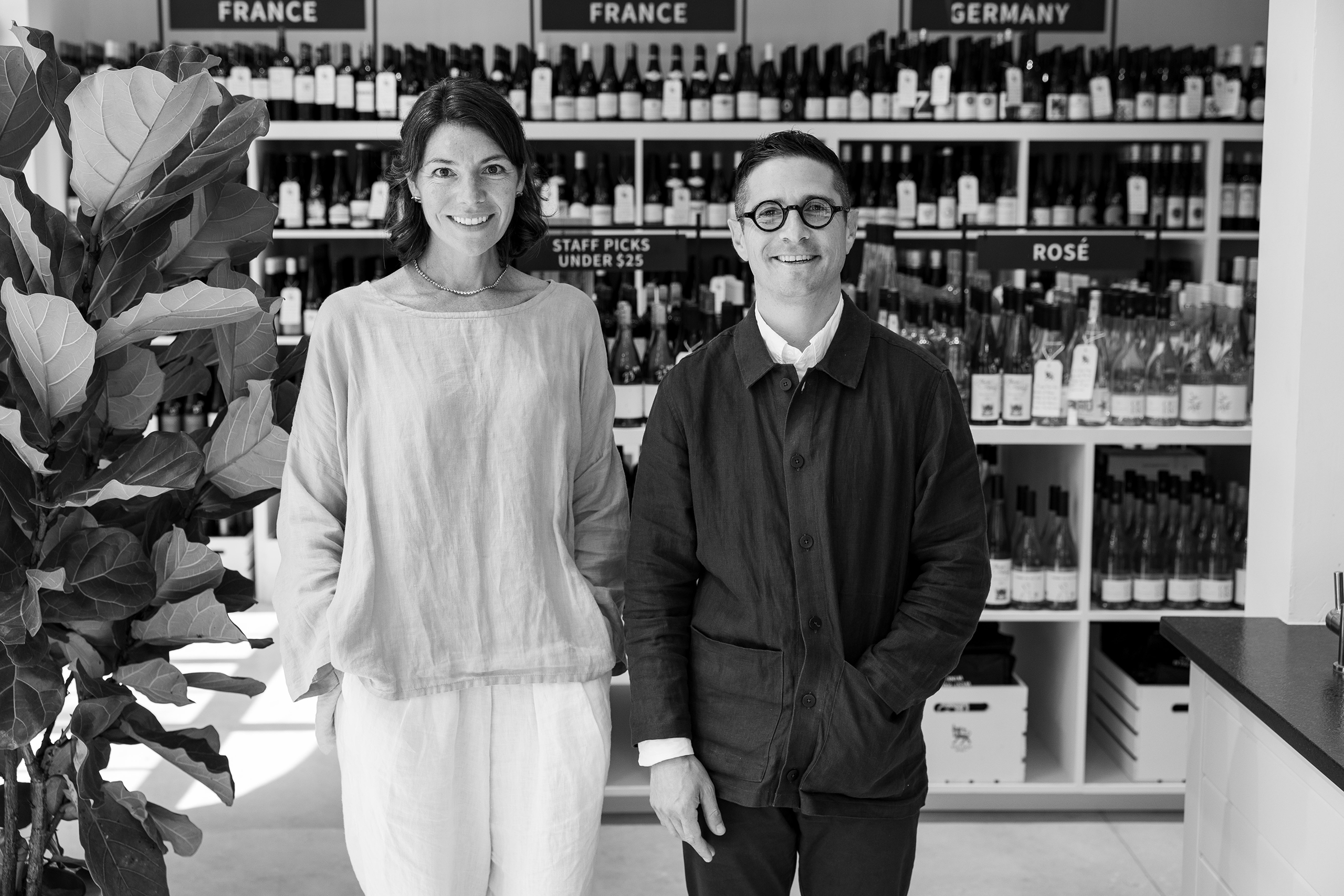 Whether you are already a wine aficionado or hope to learn more about the world of liqueurs, a stop into West Palm Wine Co. is not only going to pique your interest, but may have you discovering things about wine you never knew before. "Above all else, we are thrilled to be a part of this community and share our passion for the wines we can't live without," said Michael and Theresa. "Every wine that we have in stock is tasted, re-tasted, and debated. We would never sell a wine that we ourselves wouldn't put on our dinner table." Saluti!
At Casa Mara — 3131 S Dixie Hwy, West Palm Beach
westpalmwine.com
@westpalmwineco