Wave Breaks and Beers
Deerfield Beach's first brewery, Cove Brewery, is the ultimate island-y spot for a brew between sets. It's so beachy that you'd almost be tempted to show up barefoot. Sadly, that's not allowed, but flip flops are encouraged.
Co-owners, Jay and Kristy Whelchel, and Managing Partner, Corey Wilson, were driven by nostalgia to open a brewery in the Cove Shopping Center after growing up near the pier and frequenting Cove Waterfront Restaurant and Tiki Bar for happy hour. Cove Brewery is conveniently located next door to Won Toms, the Eat Drink and Be Local concept. They are two family owned businesses that can feed off each other to cultivate true local success. Naturally, Cove's beers pair wonderfully with Won Tom's Asian street food style.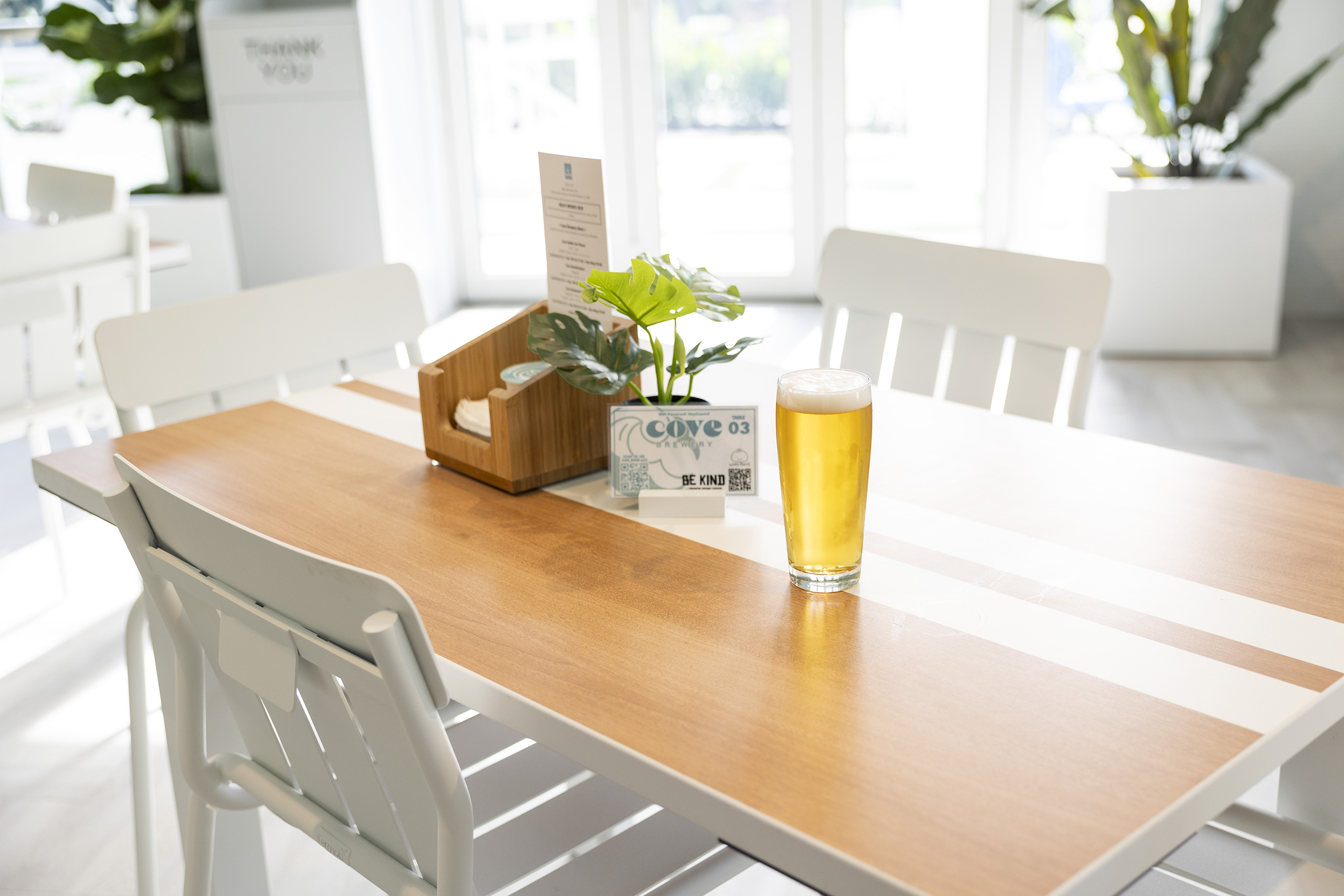 Cove Brewery is a reflection of its Deerfield community: a blend of Old Florida paired with its hip coastal culture. Rattan furniture, greenery and surf homages fills the space. Fittingly, it also had its grand opening during a heat wave. "Our goal is to provide an establishment that is a tapestry of community, camaraderie, and craft. Our family friendly, dog friendly, beer friendly environment ferments laid-back conversation and relaxed vibes," said Jay.
There are currently nine beers on rotation, and the team hopes to expand to closer to 16. Jay's current favorites are the Boardschwarz, Heatwave and Trespass Session IPA, but patrons can expect a rotating list and seasonal brews. Corey has been in the brewing business since its beginning. He's worked at staple breweries such as Copperpoint Brewing and Crazy Uncle Mike's. So, we trust his expertise.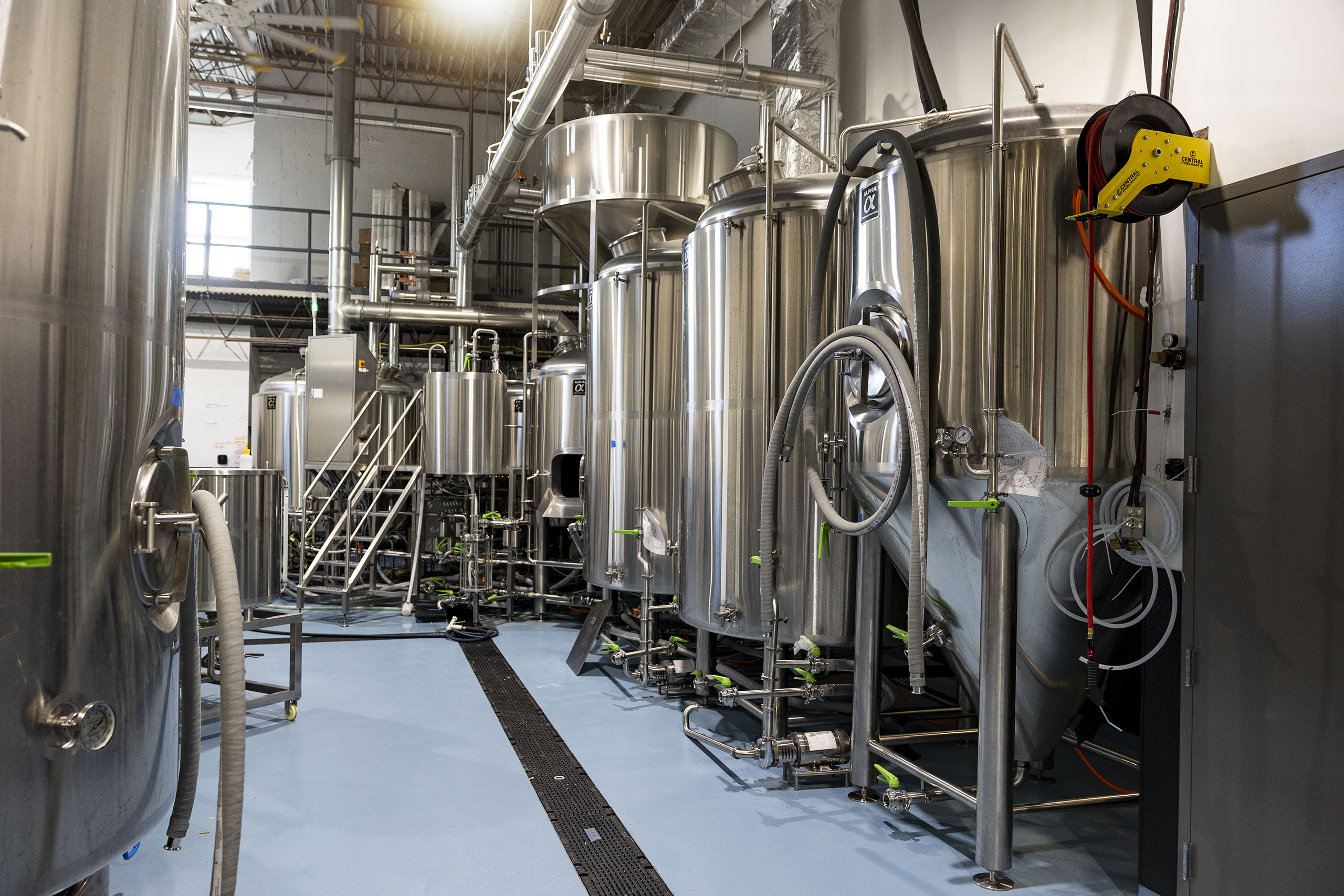 Cove Brewery will be hosting live music performances Thursdays and Fridays. The coming month's slots are filled by local legends such as Spred The Dub, Guavatron and Uproot Hootenanny. If you need a truly special occasion as an excuse to visit, you should know they'll be hosting their first Oktoberfest on Sept. 30. It will include special release beers such as a Pumpkin Lager, competitions with prizes, a bucket beer pong, and more.
All in all, you won't want to miss out on a sesh at Cove Brewery. You don't even need to wash the salt out of your hair before hand!
1500 SE 3rd CT, Deerfield Beach
@covebrewery