Words By Alex Rendon
Photography by Ben Hicks
If you go looking for a bucket of Coronas or lemon drop shots at Boynton Beach's upstart watering hole Sweetwater Bar and Grill, one look at it's robust menu will reveal you may have ended up at the wrong place. Don't despair, there are plenty of sports bars down the street (if that's your sort of thing,) but we'd encourage you to stick around and let your taste buds explore the infinite, majestic possibilities of the craft cocktail.
Don't know what a craft cocktail is? Besides getting out from underneath that rock, we suggest you put the well vodka screwdriver down too.  Now open your mind to the possibilities of an impossible- to -find gin, infused with fresh fruit and a touch of sage, mixed with homemade syrups and rare bitters, all poured over custom ice cubes. If your mouth isn't watering at this point, we'd also recommend getting a physical, because you have no pulse.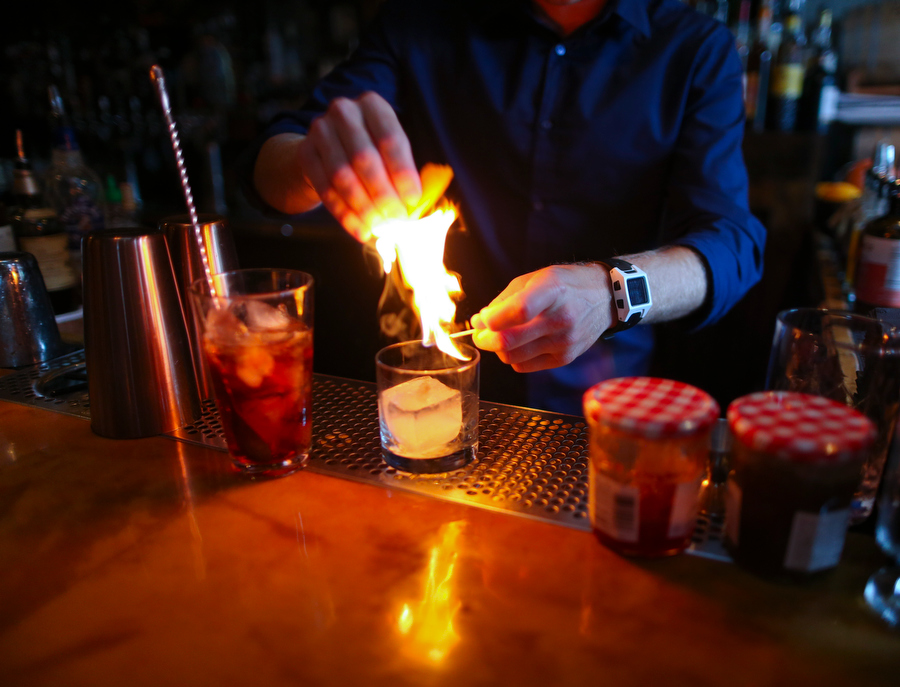 In the three-and-a-half years since the Sweetwater Bar and Grill has been in business, it has become South Florida's got-to destination for the savoriest, craft cocktails around. And, all this in the no frills confines of Boynton Beach; This is as rare as finding a stellar, perfectly mixed Old Fashion with Angostura bitters and rye whiskey at your local Ale House.
Owner Clint Reed and his business partner Sean Iglehart take artisan mixology seriously at this Micro Machine-sized 1600-square foot locale just north of Woolbright Road on Federal Highway. "Most people wouldn't have the wherewithal to house 100K worth of booze in an establishment this size," explained Reed when The Atlantic Current caught up with the sage businessman. "You can have all the fancy bottles stocked on up on your shelves you want, but if you don't know how they relate to each other, they are useless."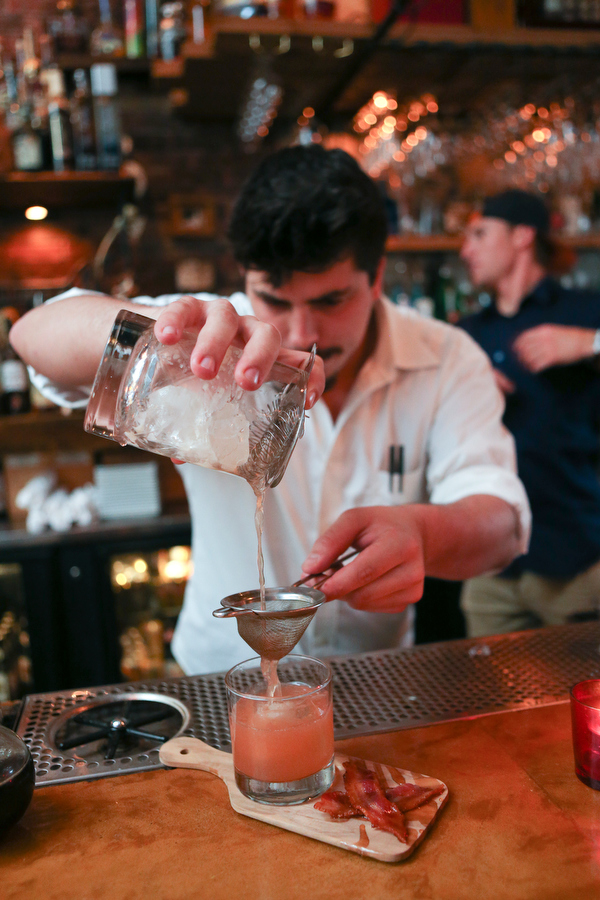 Surprisingly Sweetwater Bar is Reed's first foray in the bar business. Before opening up this nectar-of- the –gods' locale, Reed spent 19 years in the finance field. "Part of my job was entertaining clients across the country, and as I was taking them out to have a good time in places like Chicago and Los Angeles I became aware of the growing phenomena that was the craft cocktail."  Reed admits that he had no idea what he was doing when he first opened up Sweetwater Bar a few years back, but he saw a golden opportunity in the hand-crafted mixed drink business. At the time, South Florida was completely devoid of craft cocktail dives and Reed simply seized the opportunity.
Today, Sweetwater Bar is much more than a craft cocktail dive, its kitchen slings out on point delights as well. "We are relatively small, but very eclectic," Reed points out.  "We have no boundaries; we do everything from Asian to BBQ to Italian and serve exotic meats such as Bison and Ostrich." Reed keeps the menu small, to about 18 items at a time, with the selection in constant flux.  His three house specialties rotate constantly, he suggests we try their current scrumptious creation, the homemade Venison Ravioli.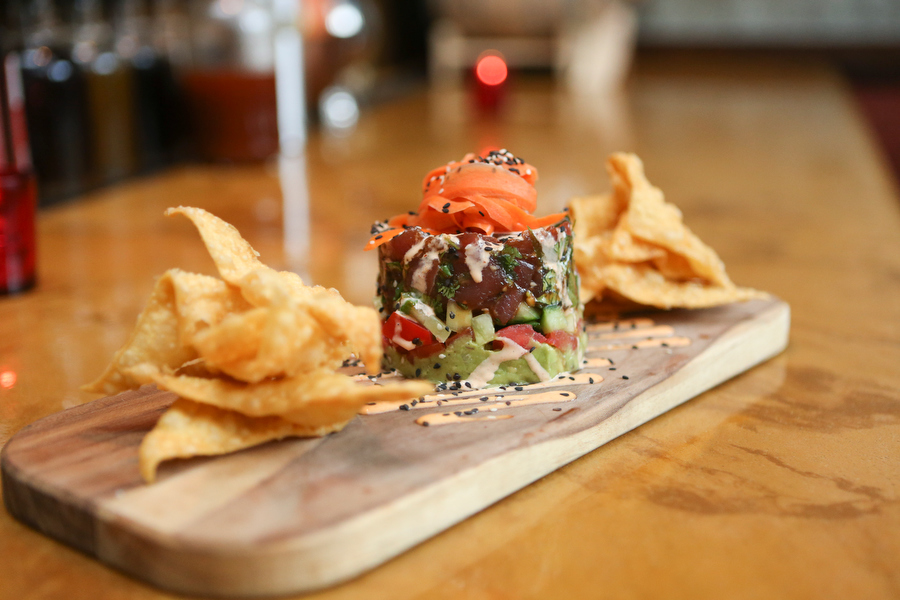 Reed's unique formula for success has relied devoutly on word of mouth. His venue opened up with little fanfare and advertising is not an expense that registers much weight on Sweetwater's bottom line. "We opened up with the 'if you build it, they will come philosophy,'" explains Reed.  "We know, if done right, we could pull from the Delray Beach area, Woolbright is only one exit north on I-95 after all."  He admits, however, that he had gotten lucky and has benefited positively from favorable reviews in local media.
"Our concept doesn't work with high volumes," explained Reed.  "When we opened, we didn't want everyone and their brothers coming in for a drink, our drinks take three times the ordinary time to make than your regular gin and tonic drinks. "
Nowadays Reed says there are many bars jumping on the craft cocktail bandwagon, but not many have the dedication that his place has. "I'm almost positive we have the most diverse collection of whisky and gins in the state," affirms Reed. It really is something you have to see for yourself.