A Step Off The Ave, But A World Apart
By Samuel Thornhill
Located only a few steps from Atlantic Avenue in Delray Beach, The Corner Porch feels a world apart. From the environment to the food, it presents a wholly unique experience across the board. Formerly known as the Blank House, this historic establishment was built back in 1907. This current incarnation is the brainchild of entrepreneur and hospitality industry veteran Mahendra Mahabir. His vision for a casual fine dining restaurant was a labor of love that aimed to create a space that preserved the character and charm of the original building, while accentuating it with touches of contemporary elements.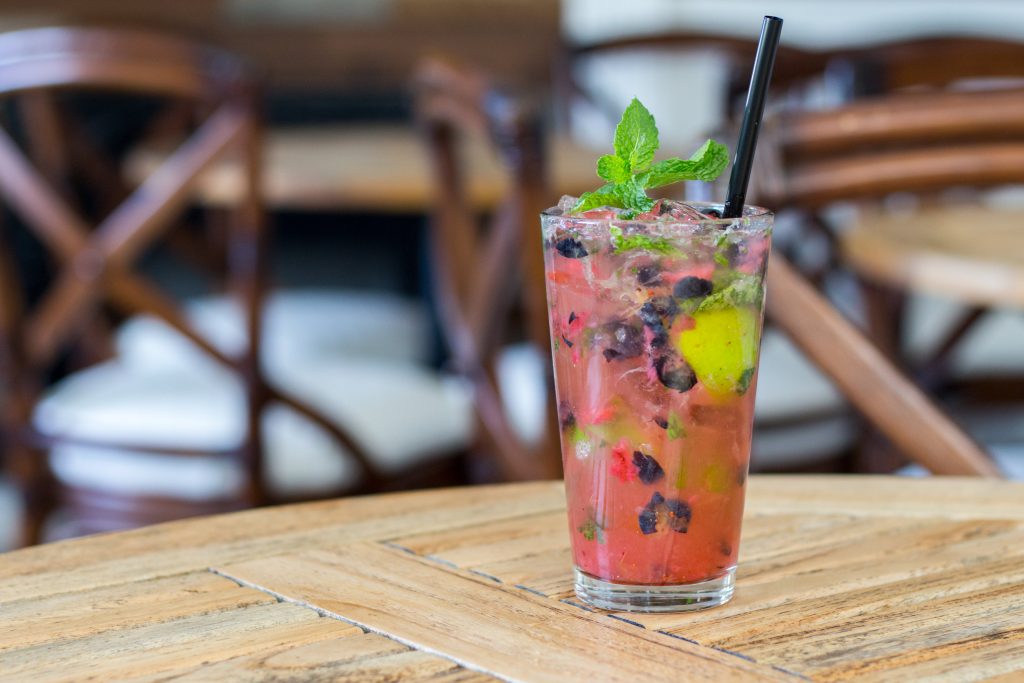 It's quaint and pleasingly sparse dining room is the perfect reflection of Mahendra's perspective, which lends you to focus on the details. The space features original flooring, ceiling, and windows, counterbalanced with reclaimed barn wood accents – a nice blend of rustic with a modern twist. In addition to the indoor dining room, its breezy outdoor seating area, where the tables are fitted with adjustable umbrellas to combat the intense South Florida sun, is as equally inviting.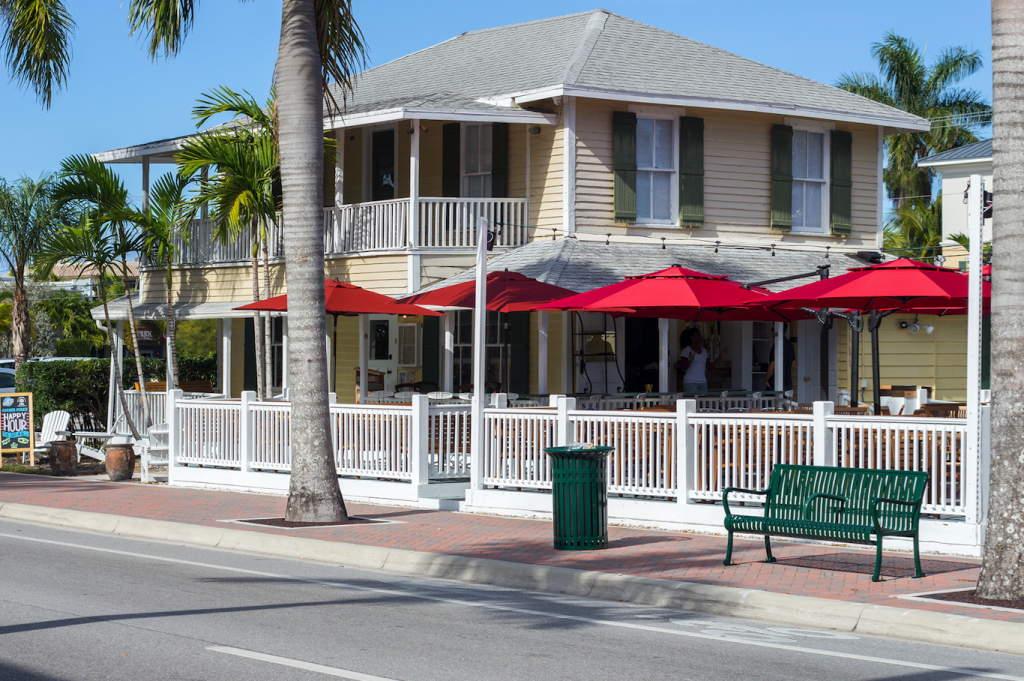 Like the building itself, Corner Porch's food offerings are anything but conventional. This is not your typical bar food. Executive Chef Addam Actis composed a thoughtfully creative menu, inspired by his Italian-American roots which features small plates packed with complex layers of flavor. The menu isn't expansive, and that is by design. Mahendra and Addam's approach is to encourage guests to experience a new way of dining, by offering a small but perfectly executed menu, that rotates often to keep it vibrant and exciting.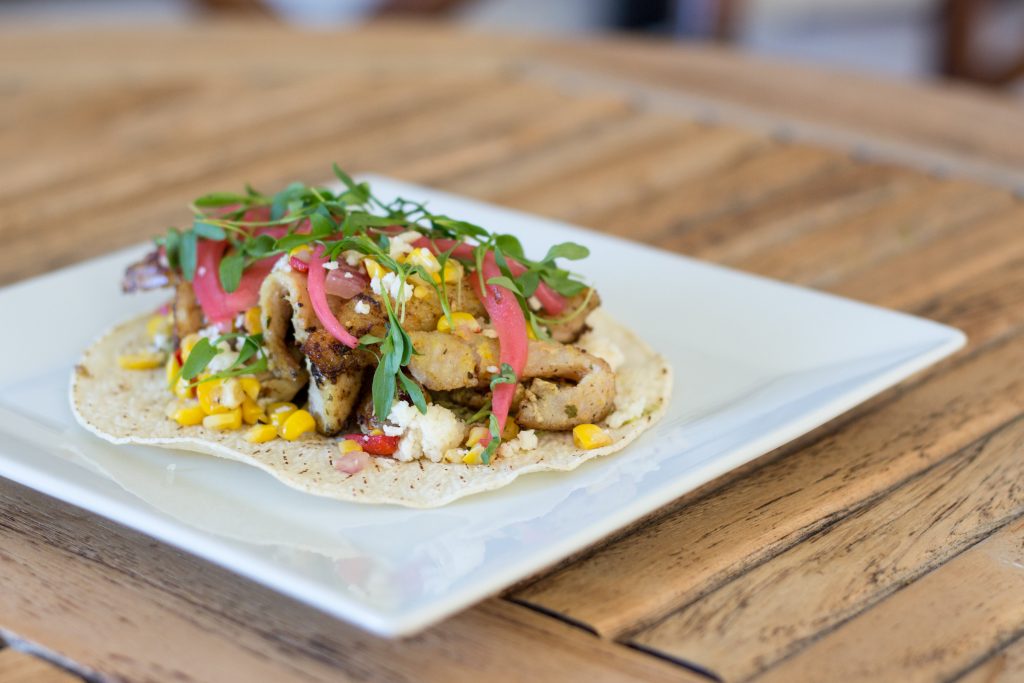 Freshness is tantamount, and given that the restaurant doesn't own a freezer, ingredients are sourced in small batches. By the way, they don't own a deep fryer or a microwave either. You can be rest assured knowing that whatever ends up being ordered from the menu, is food that is being prepared with a level of respect and care of an upscale restaurant. However, unlike other fine dining establishments, Corner Porch's food and cocktail bar menus are available at a very palatable price point.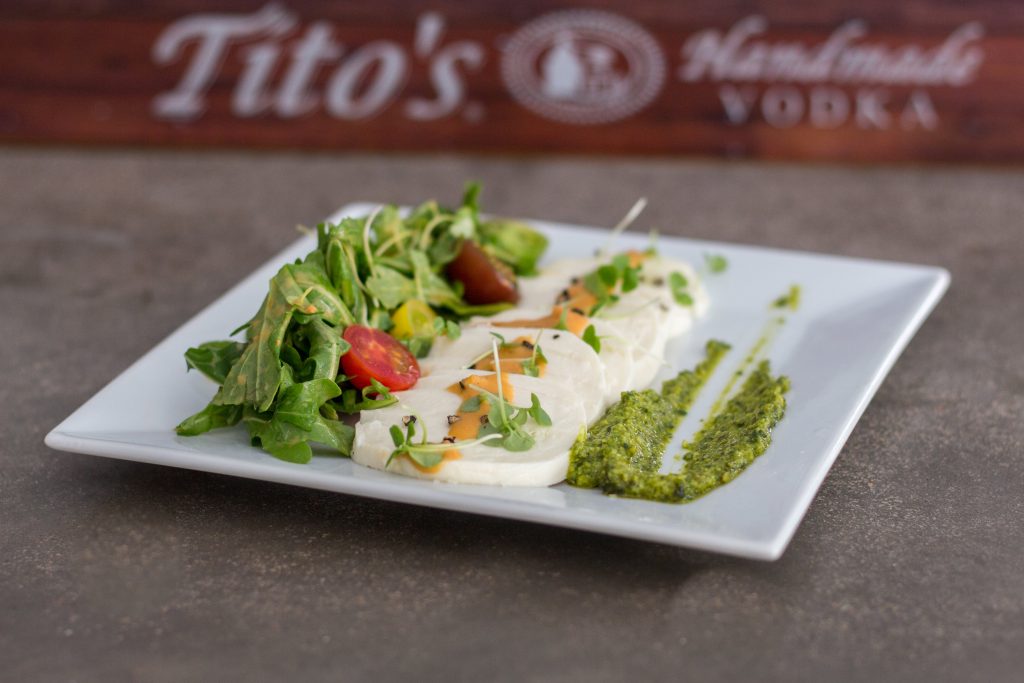 Having only been open for four months, Corner Porch isn't a finished product. Mahendra has plans to expand and is playing the long game. Like most places on the strip that are in the business of turning tables, Corner Porch is taking a different approach and looks to forge authentic, long-standing relationships with patrons from the local community. Expansion plans include the addition of a smoker, additional landscaping, a hydroponic herb garden, and seating areas outfitted with Adirondack chairs centered around fire pits. It's one thing to read about a place like this, so I urge you to venture off the beaten path and experience this place for yourself. It's truly worthwhile.