Professional Surfing Pursuits with a Focus on Fun
By Rachel Levy
It doesn't take long to see the passion that Sofia Gamboa has for surfing. During our photo shoot, the conversation quickly went to where she normally parks at Trespass in Deerfield Beach to surf, and how it just doesn't break like it used to. You can tell her whole world revolves around the sport — of which her accolades are a clear reminder.
She's been surfing competitively for five years and the love for the water started almost a decade ago when Sofia first tried out her dad's old Viking Surfboard. "From a young age, I was surrounded by professional surfers and seeing how much fun everyone had surfing made me want to do the same," she said.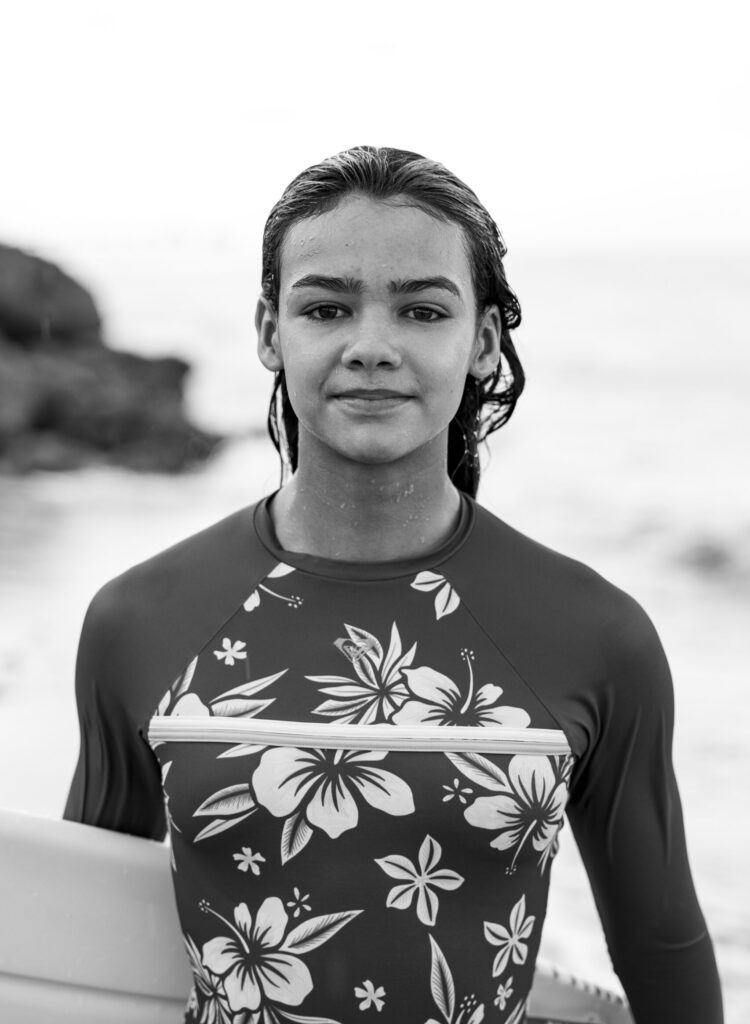 Though it's only been five years, Sofia sure has made the most of it. During that span of time, she has traveled all over, winning as she goes. She has won the National Scholastic Surfing Association National and earned a grand total of four East Coast Surfing Championship titles.
She's also secured sponsorships like Viking Surfboards, Playa Bowls, FCS, Tactical Athlete Nutrition, and Roxy.
Most people would agree the beaches of South America make for the vacation of a lifetime. For Sofia, however, it means another annual training session in her quest to become a world-renowned surfer; before she even hits her 20s, that is.
"My all-time favorite wave that I have ever surfed [is one of the] hidden gems of Peru: Playa Punta Rocas," Sofia shared. "Peru is most famously known for being the land of the lefts, however, it has plenty of rights, too. I have had the opportunity to visit Peru yearly to train and advance my progression and big wave surfing skills."
With her sights set on bigger and better waves, she's currently training for the upcoming 2023 World Surf League (WSL) – Qualifying Series event in Oceanside, Calif., and five years down the line, she plans to be on the WSL Championship Tour with a World Title under her belt and a spot in the 2028 Los Angeles Summer Olympics.
As fun as it might sound to be out on the waves all the time, Sofia will surely be the first to tell you it's no easy feat to succeed in competitive surfing.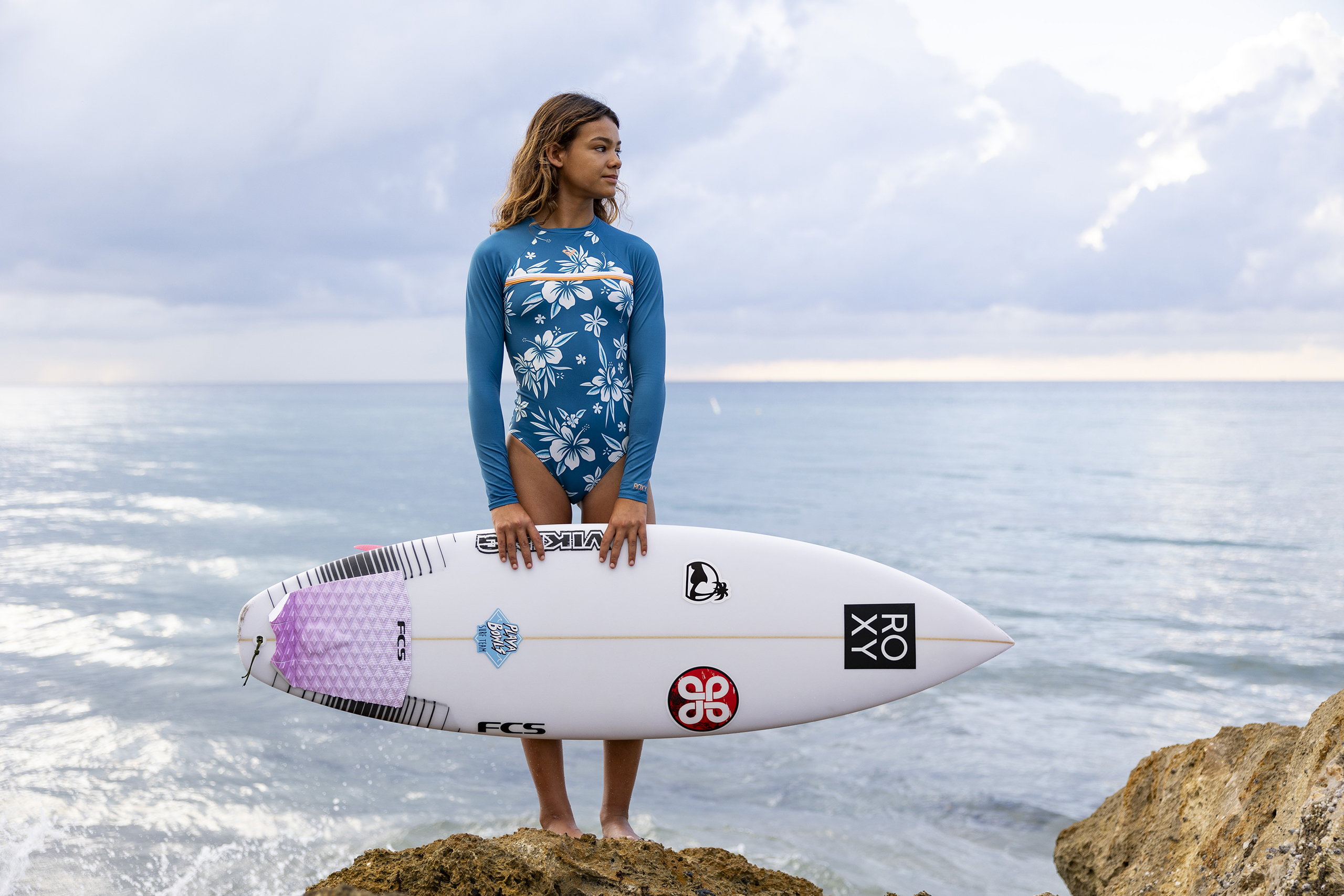 "I train out of water with the famous endurance queen Victoria Burgess," Sofia said. The CEO of Tactical Athlete Nutrition and a world record holder for paddleboarding from Cuba to Key West, Burgess has proven to be an asset to Sofia's fitness and training regimen.
"I have worked with her and her company for three years," Sofia said, "and I train in the gym to make sure I have strength, endurance and flexibility. She helps make sure that my body as well as my nutrition are at 110%."
Clearly no stranger to hard work, Sofia has certainly reaped the benefits. Besides her array of awards and championship titles, she's also in touch with those benefits less materialistic in nature
"I love to surf because it is where I am happiest," she said. "Whether it is teaching my little brother how to surf, having the best surf sessions with my dad, or traveling with my mom for contests, surfing has given me and my family so much joy, and has brought us to so many different countries."
From South Florida to Peru, California, and beyond, Sofia is riding the wave of her success around the globe with no plan to pack it up any time soon. With the support of her family and great local and national companies, she certainly has the resources to go all the way.