Dive Right In at Oceano Kitchen
By Darien Davies
Photos: Piper Jones
Oceano Kitchen is about as local as it gets. It's tucked away on an unassuming street, there's a good chance you won't get in unless you know when to go, and you have to know what you're in for to get the most out of it. "In for," being amazing food in a mesmerizingly intimate environment. The open kitchen is small, the dishes are meant to be shared, and if it can be wood-fired, it sure as hell will be.
Husband and wife team, Jeremy and Cindy Bearman, have worked in more notable restaurants than most people eat in during their life, and have thankfully brought their love for locally-sourced food and sustainable ingredients to Lantana. They work with a handful of farmers, fisherman and purveyors who believe in offering only the best quality, so you know that you're getting the best of the best, with no room for the rest.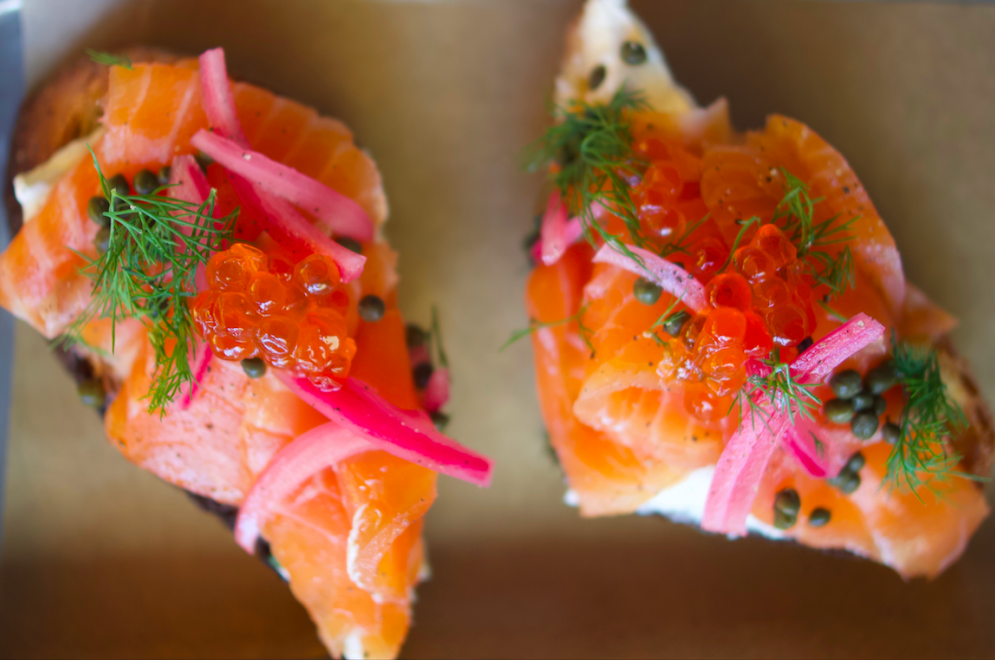 The intimate menu changes daily to reflect what's in season to highlight the freshest of ingredients, so it's exciting to know that every time you go you'll have the opportunity to try something new and different. They set up the menu so everything comes to the table as it's ready, encouraging the entire party to share, taste, enjoy and repeat.
Depending on when you go, you might be privy to their local seafood curry, made with ginger, lemongrass, coconut milk, Thai Chile, kaffir lime ($27), or the flambe pizza, with Neuske bacon, onion and fromage blanc ($23). The chilled potato and leek soup with blue crab, green onion and lemon oil ($16) is a great way to start the meal, and the Concord grape and almond tart with sour cream sorbet and a poppy seed meringue ($11) is the perfect way to end the meal.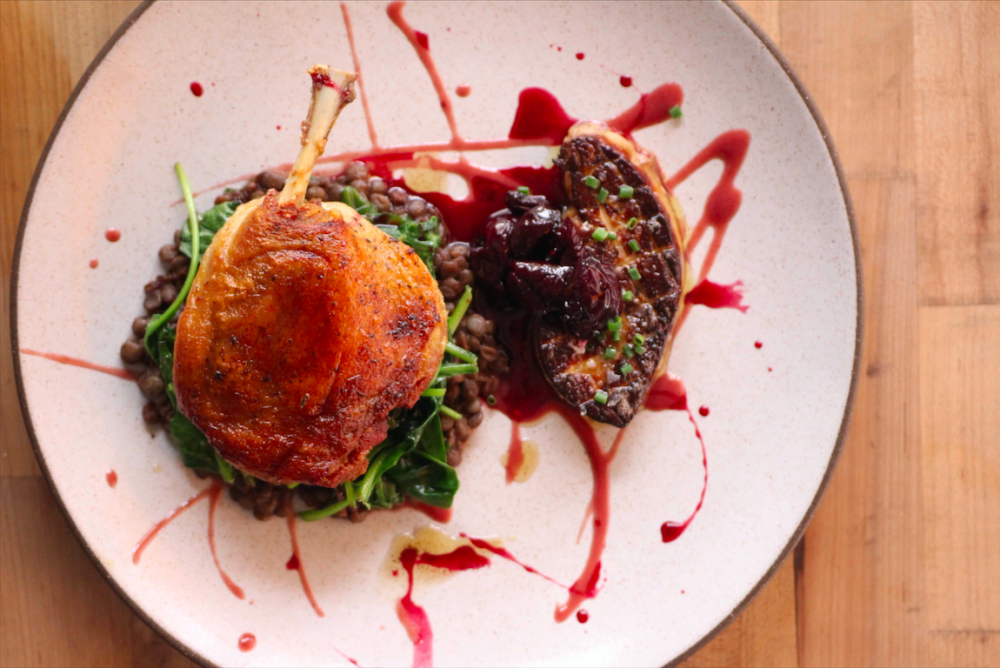 Remember to treat yourself to their beverage menu, which is also elevated for your drinking pleasure. Their not-your-average wine list features Gruner Veltliner, Albarino, Cotes-du-Rhone and Old Vine Zinfandel, as well as local and imported beer. But, this is what you should expect, which is attention to every single detail that goes into the experience for you, their guests. They consider their restaurant their home, and want everyone to feel a part of the culinary moment, which is so refreshing compared to other restaurants where it's either all about the table turn or quantity versus quality.
Oceano Kitchen is open Tuesday through Saturday from 5:30 – 10:00 PM, offers inside and outside dining, and accepts cash only.
201 East Ocean Ave, Lantana