Bringing Funky Improvisation To Their Live Shows
by David Rolland
Like the genre of music they play in Jamtronica, the West Palm Beach five piece, Guavatron got their name from merging two things they love, guitarist Adonis Frangiskakis said. "We had a silly name before Guavatron. I don't even want to tell anyone what it was. We were in the parking lot
outside our studio one night thinking up new names. We wanted 'tron' in it because we play jamtronica. Someone suggested 'Mangotron'. We were on our band's Facebook page about to change the name when we decided Guavatron sounded better."
That was the kind of spontaneity the five friends, who have mostly known each other since their high school days, have tried to take with them on to the stage. Made up of Roddy Hansen on keyboards, Casey Luden and Adonis playing guitar, Nate Largent on drums, and Conor Crookham on bass, the quintet's musical roots go back to their school days at Palm Spring's G-Star School of the Arts. "It was a film school where we made short films and also did academics. Some of us played music together. We did the reggae thing back then." Adonis remembered. After graduation, they all went their separate ways. Adonis headed out to Colorado for a while, but he never really found his footing in the Rockies. "There was a huge music scene, but I found it hard to find people to jam with. Back home, everyone in the music scene had a connection."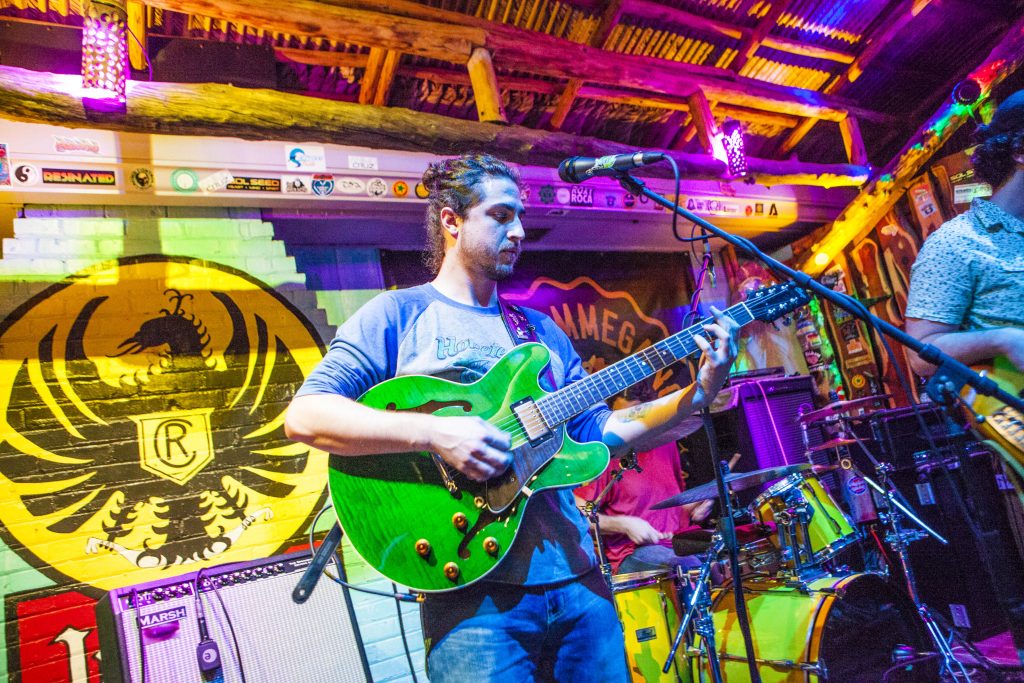 When he moved back to West Palm, a shared musical connection brought together the seeds of Guavatron in 2013. They set out to be a fusion of all the genres the five members enjoyed with an emphasis on jam bands and live electronica, which when you smash the two together
becomes their preferred descriptor of funktronica. They named national bands like Disco Biscuits, Umphrey's McGee, Phish, and The Grateful Dead as huge influences that they could bond over. Their taste, their feel, makes them stand out from many local acts. "The music scene here, especially the jam band scene, isn't as oversaturated as Colorado. It's pretty much just us and The Heavy Pets."
Even though Guavatron's members are all in their mid-twenties, they say there is a movement among a younger crop of jamtronica artists they are rebelling against. "A lot of the jam band scene is turning into an electronic DJ thing." Instead, the members of Guavatron are trying to bring a more analog method of music making. On their debut self-titled EP that came out late last year, they aimed to have the music come out organically. "We had songs we wrote together like 'Hot Sauce'. 'Then I Would' I wrote four or five years before the band even started, but then the other guys do their thing to it."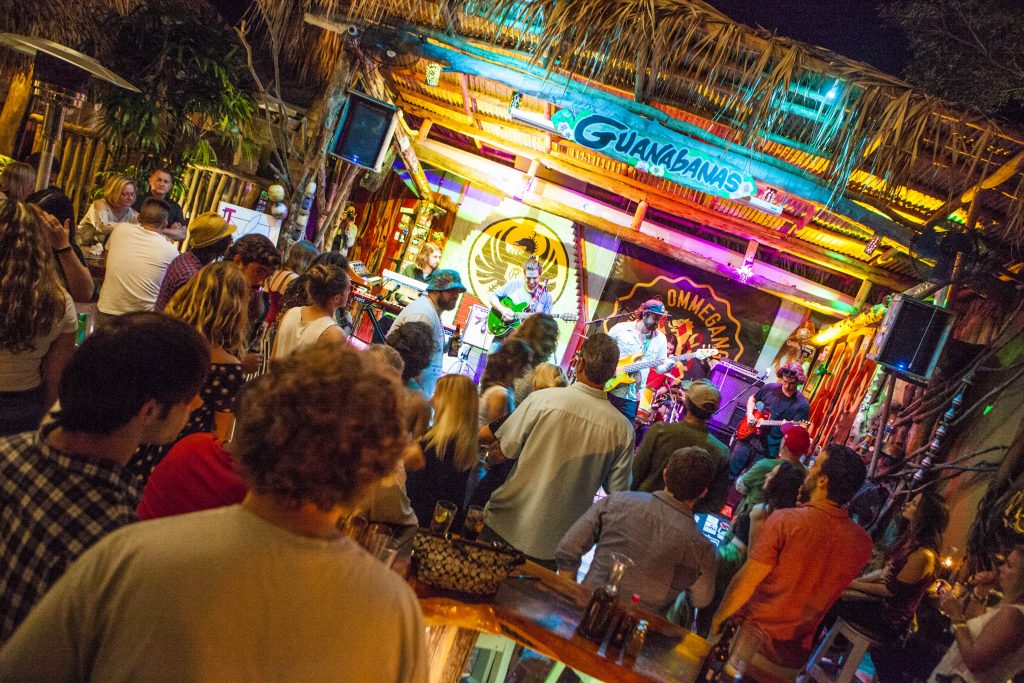 Their songwriting on Guavatron and the as yet to be named LP they plan to record later this year starts with one member bringing an inkling of a song, then another member might add to it a song he was busy working on. They make sure to leave space in each song for the improvisation they groove into during their live shows, which you can catch all over South Florida. Specifically at Guanabana's, The Funky Buddha Lounge, or Propaganda.
While they're hopeful to soon make music their day and night job, the members of Guavatron have interesting ways to pay the bills. One member sells guns, and another works at a window tinting company. Adonis meanwhile works at his Dad's junkyard. "It's a cool job," he said, "I've found old guitars, old cases – Maybe one day I'll create a guitar out of junk I find. I used to have a guitar laying around at work I'd play with another guy and we came up with The Junkyard Blues."
While he hasn't yet shared that riff with the rest of Guavatron, with their improvisational ways, you never know when it might come out.