Not your average cover band
By Darien Davies
Photos by Jakob Takos
Two dudes, one goal: Fun. If you've ever seen Girlfriend Material play — most likely at a waterfront bar with a lovely breeze and delicious cocktails — you'll agree. It's just something about the energy that they put not only into their instruments and the mic, but also the crowd. Everyone finds themselves singing, clapping, dancing and repeating with each and every gloriously fun and funky cover song. Because why not? Like the saying goes, we're not here for a long time, we're here for a (damn) good time.
"We play to the room and we can generally win over every crowd. We never write set lists so we read the crowd and go off the room," said Mike McCleary, who has been with the ever-evolving band since it's inception. "We play everything from The Beatles to TLC to a lot of old classics like Bowie, then we might go into NWA. We don't limit to any genre and we keep it fun and dance-y, with a little bit of jamming but always pretty accessible to the crowd."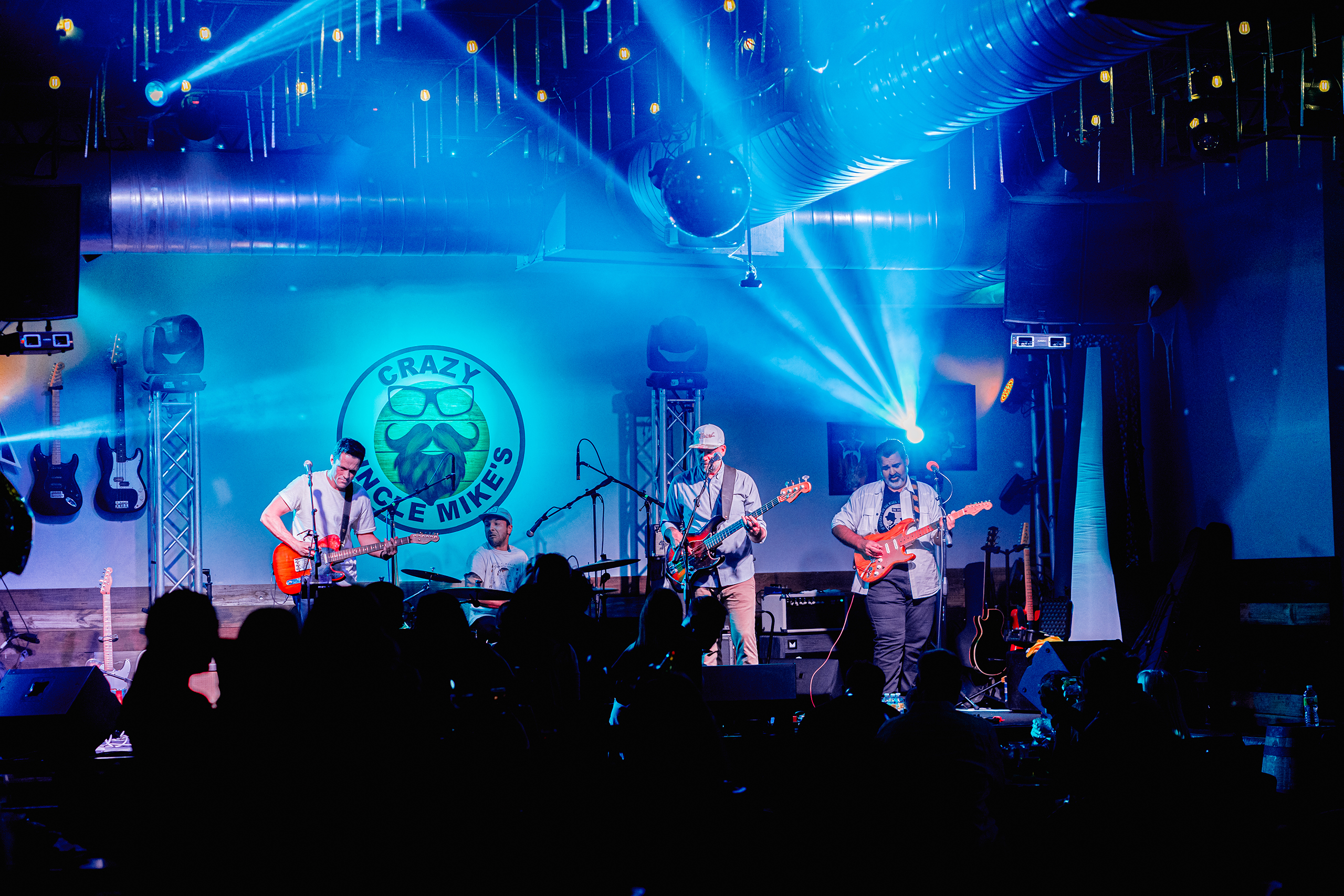 The Girlfriend Material that you know now has been in the works for about 15 years. At the helm of the band buzz was and is Bryan Smith, a self-prescribed entertainment and music addict. In 2000, he and Mike, who both went to Alexander W. Dreyfoos School of the Arts for music, started Gimp, a high school band that played original songs. From there, as one would imagine, the group went their separate ways, with Bryan heading to Delaware and then Albany. So, when he came back to Florida around 2008, it just made sense to start yet another band, this time called Ladies and Gentlemen. Some of the original bandmates moved on to other high-profile musical ventures, so the original leading duo decided to keep doing what they do best, which is evolve and jam, this time with as a cover band.
In a Parks and Recreation/Mouse Rat-esque vibe, they kept changing their band name about every two weeks, thinking it was the funniest thing. "People would hire us knowing it was us, but people were annoyed because they could never find us," Mike said. "Then we were talking and I said that I needed to meet a nice girl and settle down. That I wanted to find a girl who's girlfriend material. Bryan said, 'That's our band name now!' I said, 'Man, you can't keep doing this,' but we decided that was it and it stuck."
That was the beginning of Girlfriend Material, way back in 2010. Since then, they've not only graced about every waterfront bar that you can imagine, but they've also added on another bandmate, Tom Coughter. Now, you'll find Bryan on guitar and vocals, Mike on drums, singing harmony and trombone, and Tom on bass. But through it all, it's always been about bringing the fun, and making the band more like a business and less like work.
"The best part about being in the band is having a job that doesn't feel like work! I get paid to entertain people," said Bryan, who said he's never had a real job but whose past jobs included working with 103.1 The Buzz and MTV's Ridiculousness. "Whether it be music or radio or comedy, I loved working on a TV set. Anything in entertainment and music as a whole. If I can provide a distraction from people's shitty or great lives, that's awesome. I just like making people have fun."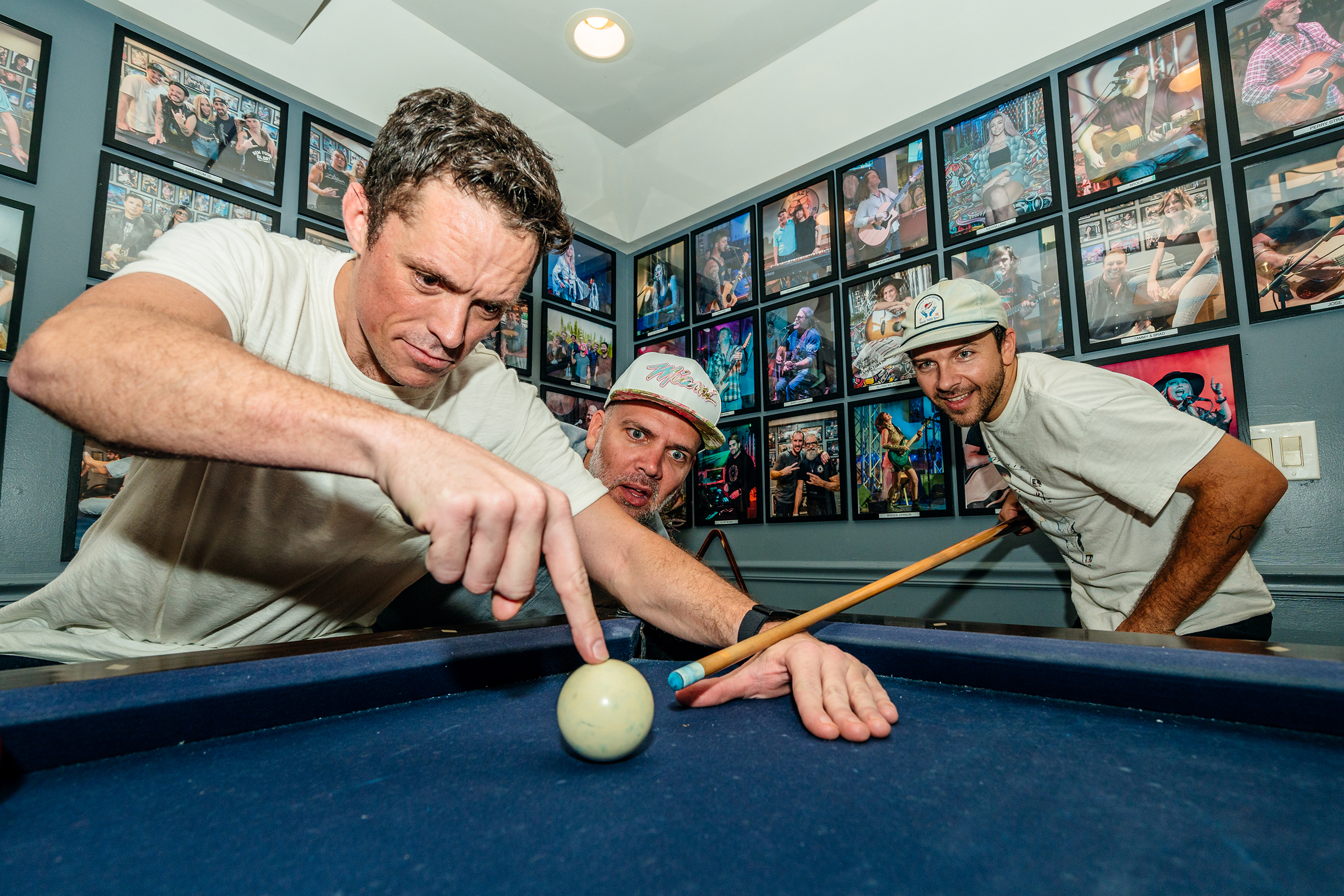 Which is exactly what you'll get at each and every one of their shows. The trio works hard to keep their gigs unpredictable, meaning that they never have a set list and always rely on reading the room to figure out the covers they'll play, which include everything from Zeppelin to Outkast.
"With the exception of a couple of songs, we pick obscure songs that we still know that the crowd will recognize but they're still fun. We put our own spin on it," said Mike. "Bryan has more energy than anyone I've ever met. He's very much an entertainer and people love watching him on stage. If you're not having a good time, he'll find you and get you out of your seat. The overall objective is to have fun."
They realize that what you get out is what you put in, so they're going all in and keeping the crowd on their tapping toes. They might be a cover band, but their band is completely original, and the crowd is loving it.