The Man Behind Lake Park's Arts District
by David Rolland
Photos: Ian Jacob
"Lake Park used to be called Kelsey City. It was named after an arts patron, Harry Kelsey. A hundred years ago, it's where people in Palm Beach used to go to party," AJ Brockman explained. Brockman as the owner of The Brewhouse Gallery and The Kelsey Theater, would make Harry Kelsey proud with his cultural revival of a once dead neighborhood in Lake Park.
Brockman has a unique backstory. Born with Spinal Muscular Atrophy, Brockman has been in a wheelchair since he was 2 years old, but never saw his condition as a disability. He became a visual artist specializing in virtual reality painting. His talents helped him make a living as an artist, but even though his portrait of the Obama family was impressive enough that it got him an audience with the former President, he started to burn out on the hustle it took to sell his work. Those frustrations fueled the idea of opening his own gallery not only to house his work, but to showcase the many other artists in the community.
After an extensive search he settled on Lake Park as the locale for The Brewhouse Gallery. "We went for the spot with the cheapest rent and the biggest space," Brockman said with a laugh. "When we opened in 2014 our model was an art gallery that had nightly events. Within two to three months we narrowed down the concept to art on the wall with craft beers and live music."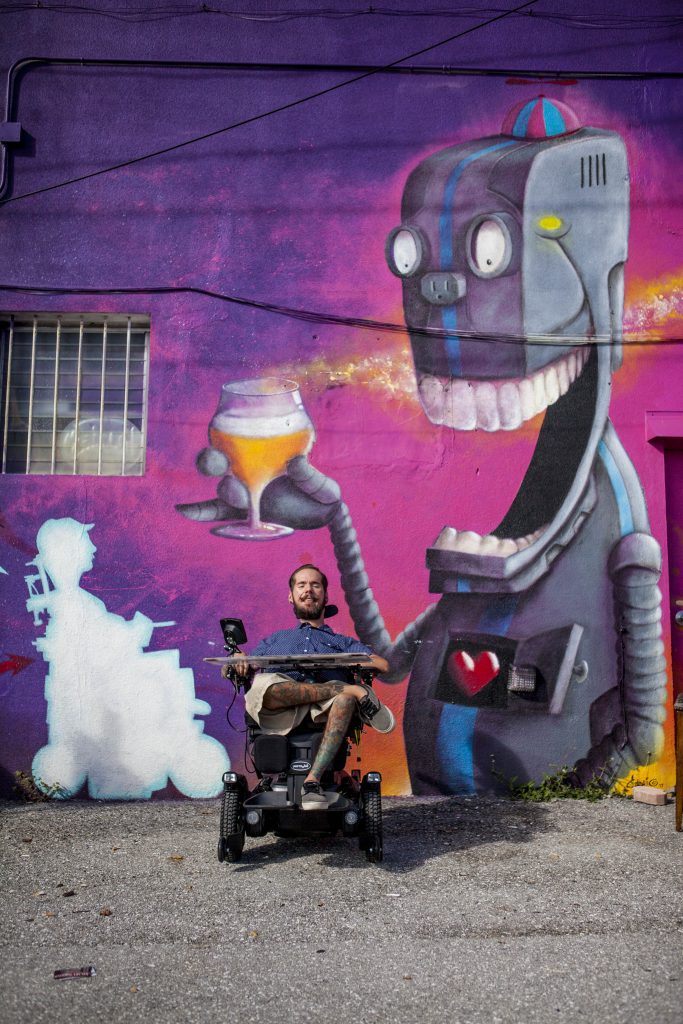 As an artist himself, Brockman was sensitive with the needs of local artists especially their need to pay their bills. "We rent out the wall space to artists for three month periods. It keeps the art fresh and it also allows artists to keep whatever money they make from selling their art. We don't take any commission." Being an art focused destination, rather than simply a bar with art on the wall, filled a niche and The Brewhouse Gallery quickly expanded when the convenience store next door went out of business.
But soon after the expansion, Brockman learned the owner of the plaza that housed The Brewhouse Gallery would be selling. Panic ensued. What if the new owners raised the rent or even worse leveled the spot to build a new development? After talking to the landlord, Brockman was able to buy the plaza for a reasonable price with one stipulation, he had to reopen the historic Kelsey Theater.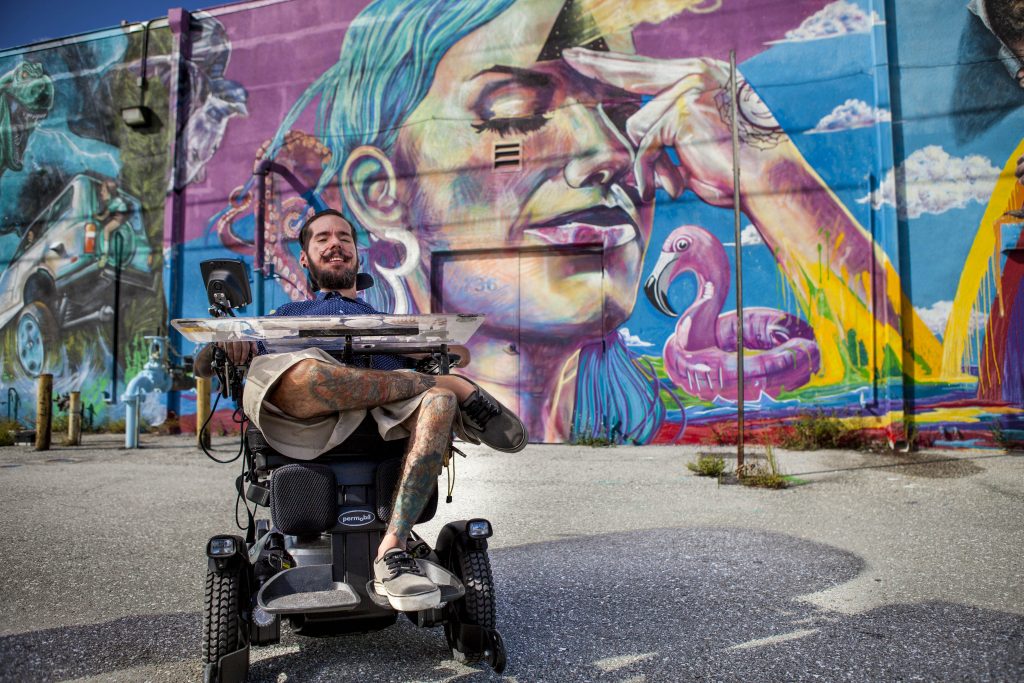 "I grew up seeing shows there," The 29 year-old Brockman said. "I thought we could run it." Brockman saw potential, but after sitting vacant for a decade The Kelsey Theater was in rough shape. "The bones of a theater were there, but it needed a lot of work." Brockman set up a crowdfunding campaign that raised over $40,000 which allowed them to rip out the seats and add an impressive sound system. "In Palm Beach there are no indoor venues of this size. We're able to fill a niche so that bands that come down to Miami can add us as another date on their tour." In the year and a half since The Kelsey Theater reopened, they've been able to draw national acts like Henry Rollins, Mickey Avalon, and The Dead Kennedys.
Through donations to the non-profit he started called Kelsey Cares, Brockman has been able to pay local artists to create a giant mural. The 900 foot city block long piece of art is the longest continuous mural in the entire state of Florida.
Seeing The Lake Park Arts District become a destination fulfills Brockman more than any riches that might come his way from being a successful business owner. "We created a scene that is very authentic. We wanted to build a culture around art. We've done it by doing things different. Seeing live music, live theater and fine art in an area that didn't have that before. That is better than any paycheck."