Grace's Fine Foods Lay Down Roots In West Palm Beach
by Savannah Sheehan
Photos by Libby Volgyes
Meat. The vast majority of us eat a variation of meat at least once a day if not up to three times daily. Meat comes in all forms, sizes, flavors, textures, and so on; however, do we know anything about where the meat we are so aptly shoving into our gourds comes from? I'm not here to prophesy skepticism on the meat industry, but we can't always believe what we see. At Grace's Fine Foods, Chef and Owner Bradley Grace demonstrates a very transparent profile of the delectable, abundantly sought after meaty provisions he proffers. Therefore, allowing your mind to rest and putting your stomach at ease…or vice versa.
Albeit quite Americanized in speech, upon listening to Bradley Grace for a period of time, you'll pick up on a pretty contradistinctive accent. Having been born and raised in Ireland, Bradley Grace was very much shaped by his surroundings. "My family weren't farmers, but my friends and neighbors were. When we moved to New York I saw the industrialization of the meat industry and didn't want anything to do with it," shared the Irish native. He was put off so much by the drastic difference in farming in the States compared to his home land that he became a vegetarian for a while. The frightening exposure to the meat industry in America did not hinder Bradley's interests and knowledge in the industry of comestibles. When Grace moved to New York in his early 20s, he went to culinary school and worked a barrage of kitchen and butchery jobs that molded his experience with meat and his drive to sustain ethically sourced food.
America's larger metropolitan areas (such as New York) have a broader accessibility to the ethical standards of raising and producing meat that Grace stood by. "If I couldn't source something geographically local, I sourced ethically. Small, free range, pasture raised, family owned and operated farms." In a way, the practice of farming animals in the most humane way possible is new to a lot of people. It has almost become niche in its own right, and people like Bradley Grace seek to turn this commodity into a norm. Having said that, Grace saw a land teeming with agricultural potential and demand but not enough awareness among its inhabitants. Nearing two years ago, Bradley Grace and his wife moved to Miami, Florida — the beacon of opportunity he saw was right here in our Sunshine state. "My goal is to connect people with the element of their home state which they may not know exists." Bradley has done just that and then some.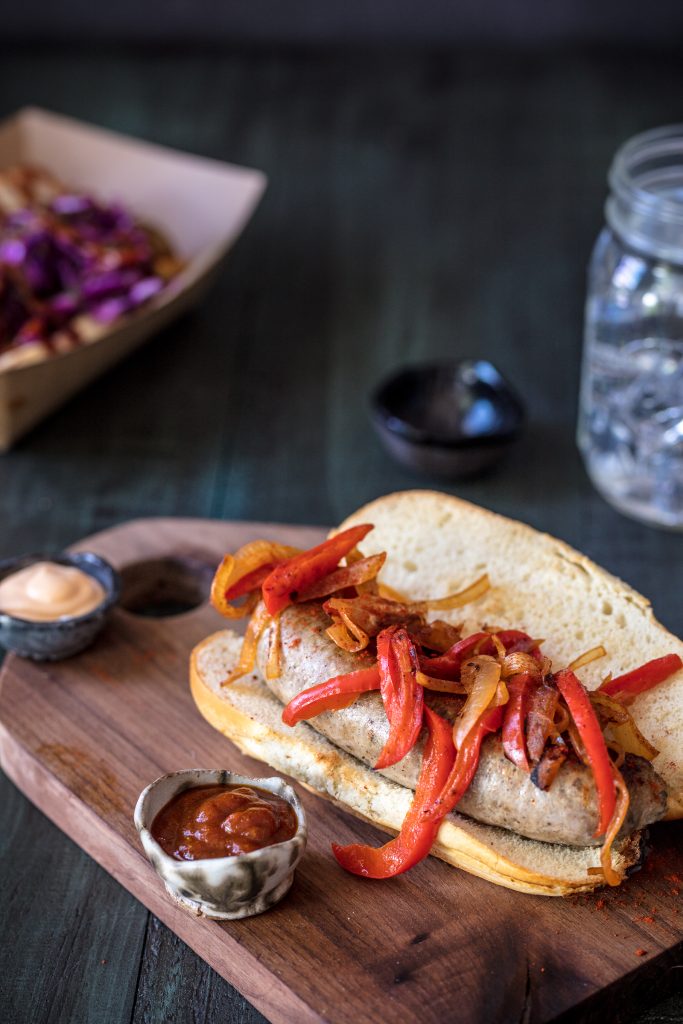 Incorporating his two worlds, Bradley began making sausages in Miami. Reminiscent of his life abroad, sausages (or bangers as they are dubbed in Ireland) were a staple in Bradley's diet. He remembers going to the local butcher and ordering Irish Bangers — all of this playing into his mission in life today of recreating or rather getting back to the intimate, organic, artisan way of farming, butchering, and consuming.
Grace noticed all the local breweries in South Florida and how they either cannot or do not serve food. He then chose to take his sausage operation and vend at different breweries. Working under a 10×10 foot tent with two tables and a grill, Bradley grew Grace's Fine foods in the most grass roots way, and he is still doing it. He is a resident vendor at Barrel Of Monks brewery once a week, but he also makes appearances at Due South, Accomplice, and an array of other local Breweries.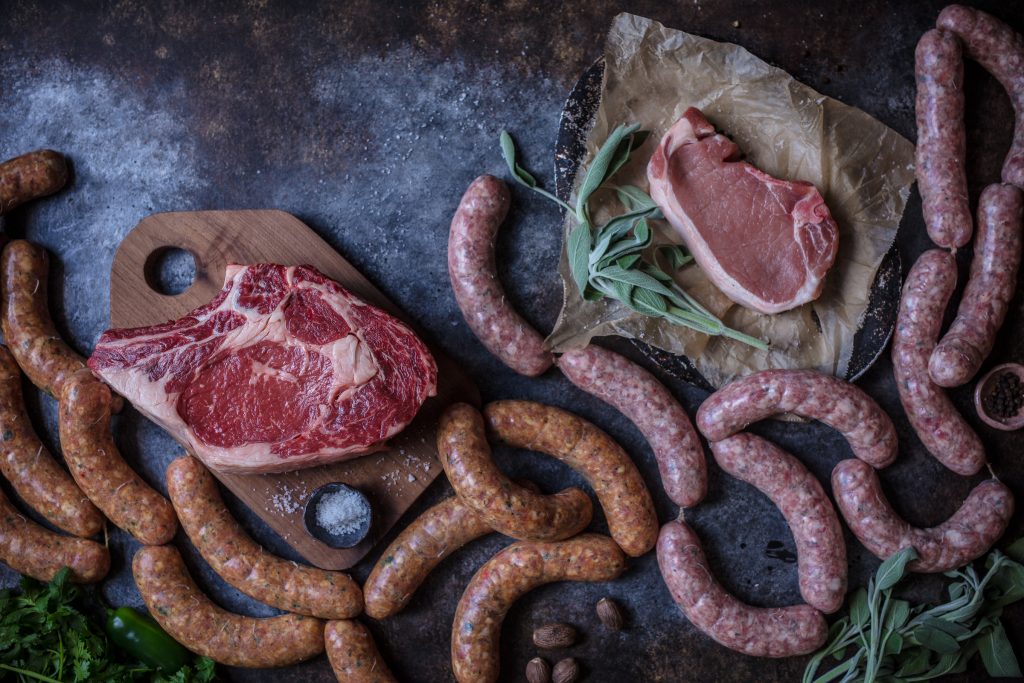 At the open of West Palm Beach's Grandview Public Market (located in The Warehouse District), among the other eleven local, respectable, and unique businesses, Grace's Fine Foods will have a stationary fully operating butcher shop and sandwich counter proffering up to 4 different fresh hand-made daily sausages, up to 3 different cuts of beef and pork, as well as duck, poultry, and lamb. There will be a rotating sandwich list that incorporates the meat offered at the shop including the "Breakfast all day" sandwich. A mouthwatering, taste bud stimulating hand-made Irish banger de-cased and turned into a patty, topped with cheddar cheese and a fried egg, all encompassed in a fresh brioche bun.
Bradley's skills stand on their own with what he produces and how earnestly he produces them. However, his ethical and moral foundations in how he does what he does is what is ever more remarkable. Taking a trip to simply try one of Grace's highly desired sausages is reason enough to check out Grandview's new opening, but stay a while and absorb the culture, knowledge, and effort that was put in for you to know what you're actually eating.