15 Years of Good Pickin'
By Darien Davies
If you're one of the lucky ones, you'll have spent your life living out your passion. If you're one of the ultra-lucky ones, this would entail traveling, jamming out on stage, sharing good vibes with thousands and thousands of people and making life-long friendships — all in a day's work. Meet Brian and Brian, who, by this standard, are some of the luckiest craic-loving people out there.
"Crazy it's been 10 years, that was a great party at Kahunas!," said Brian Trew, recounting the band's performance at Atlantic Current's inaugural release party a decade ago. "Yeah, a ton has happened with us. We've played loads of festivals, released an album, traveled up and down the East Coast, went to Ireland more than a dozen times, had some really great times. We've gone through some lineup changes, but the Hootenanny spirit has never changed."
The band began in 2007, with a lineup that included Brian Bolen, David Welch, Mike Kayne, Beau Myer and Mike Kane.
"After playing some open mics and picking up some paying gigs around town, the band basically just formed around the people that were out at the gigs. It seemed like we provided a place for social gatherings of like-minded people in search of a good time," said Bolen, who started playing electric guitar when he was 10, which is when he felt that he was actively engaging and emulating the music he was listening to, instead of being kind of passively compelled by it. "If we were friends and you played an instrument, you were basically in the Hootenanny. The band was a very natural and organic manifestation."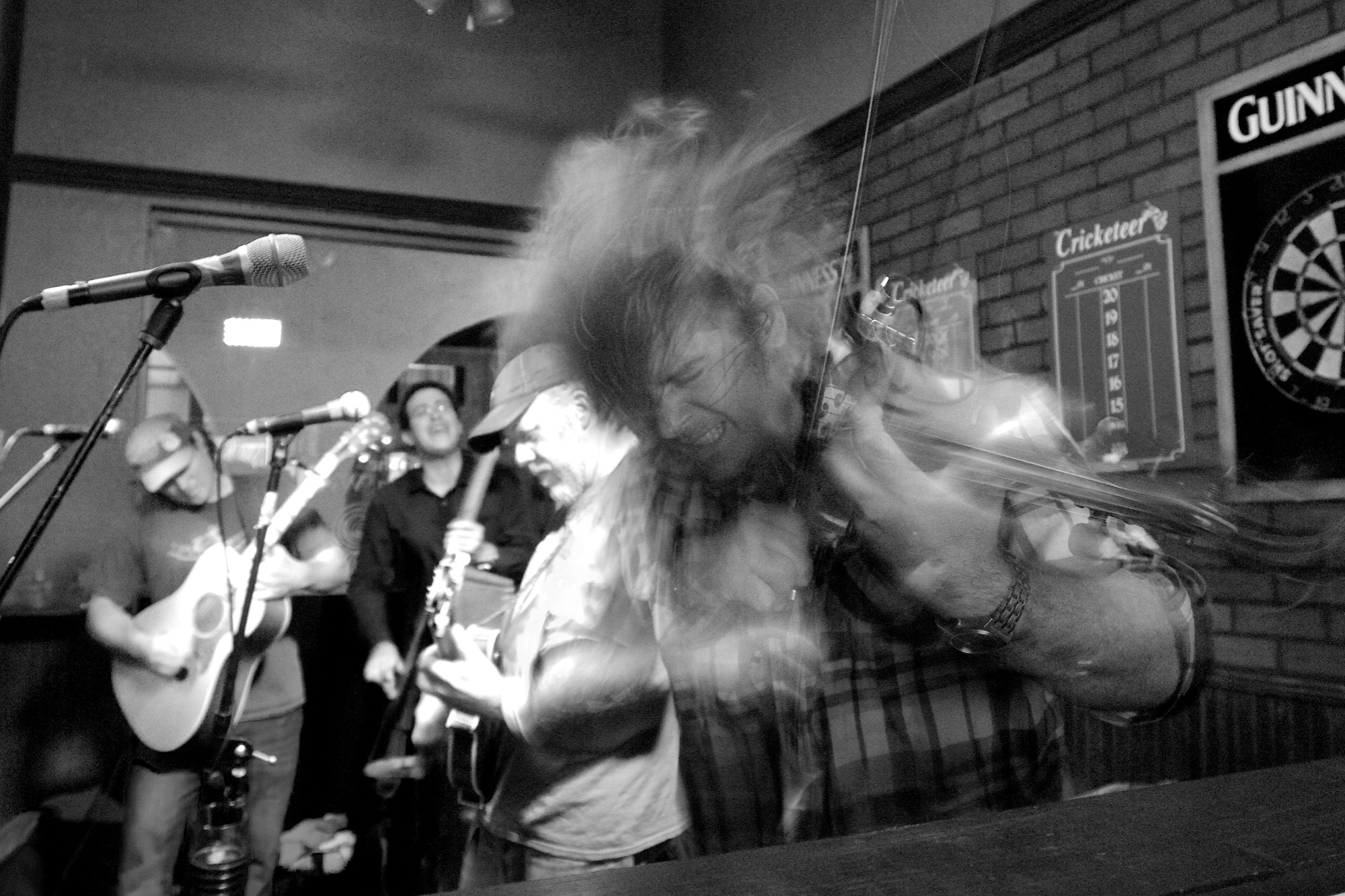 Then along came Brian Trew, who was studying classical music at FAU, caught their show at the Irishmen in Boca, and started talking to the group while they were on a break. You know, just the casual "I have a fiddle in my car" comment and it was a match made in let's-see-what-happens heaven.
In the beginning, there would be anywhere from 4 to 11 people on stage, which is a party in itself. According to Trew, this is where the name "hootenanny" came from.
"It's a southern term meaning 'an informal gathering of folk music and dancing.' Bar owners would kind of look at us like, 'you know we only booked a two piece, right?' We just love playing for people, and we still love it," Trew said. "I'm excited to have my 2-year-old come out to shows and experience live music. Maybe one day come up and play with the old man, haha!"
Much like the rest of the music world, COVID put a kink in their performance schedule, so when venues didn't have the budget for a full band, the Brian duo started their own "Whiskey Wednesday" act at local places to just get by and keep spirits high. Slowly, and thankfully, the band is getting back to normal, welcoming bass player Chris Bonelli back to the stage, joining Bolen on guitar/stand-up bass/vocals and Trew on fiddle/vocals.
They also have a trip to Ireland planned for Sept. 2022, which always gives them a big boost, and Bolen has been writing some new tunes so they're looking forward to releasing an EP.
"I've been writing some new music as well as revisiting some ideas from years ago that we never really put together. This is a similar formula that led to our previous albums," said Bolen, who can't really remember a time when he wasn't into music (and it shows). "We like to let nature take its course while recording and usually end up with some groovy, some folky, some jammy, some Celtic and some whiskey songs. We're looking forward to the future."
But, for the band, it has been and always will be about playing their fast-twitch fingers for their friends and fans.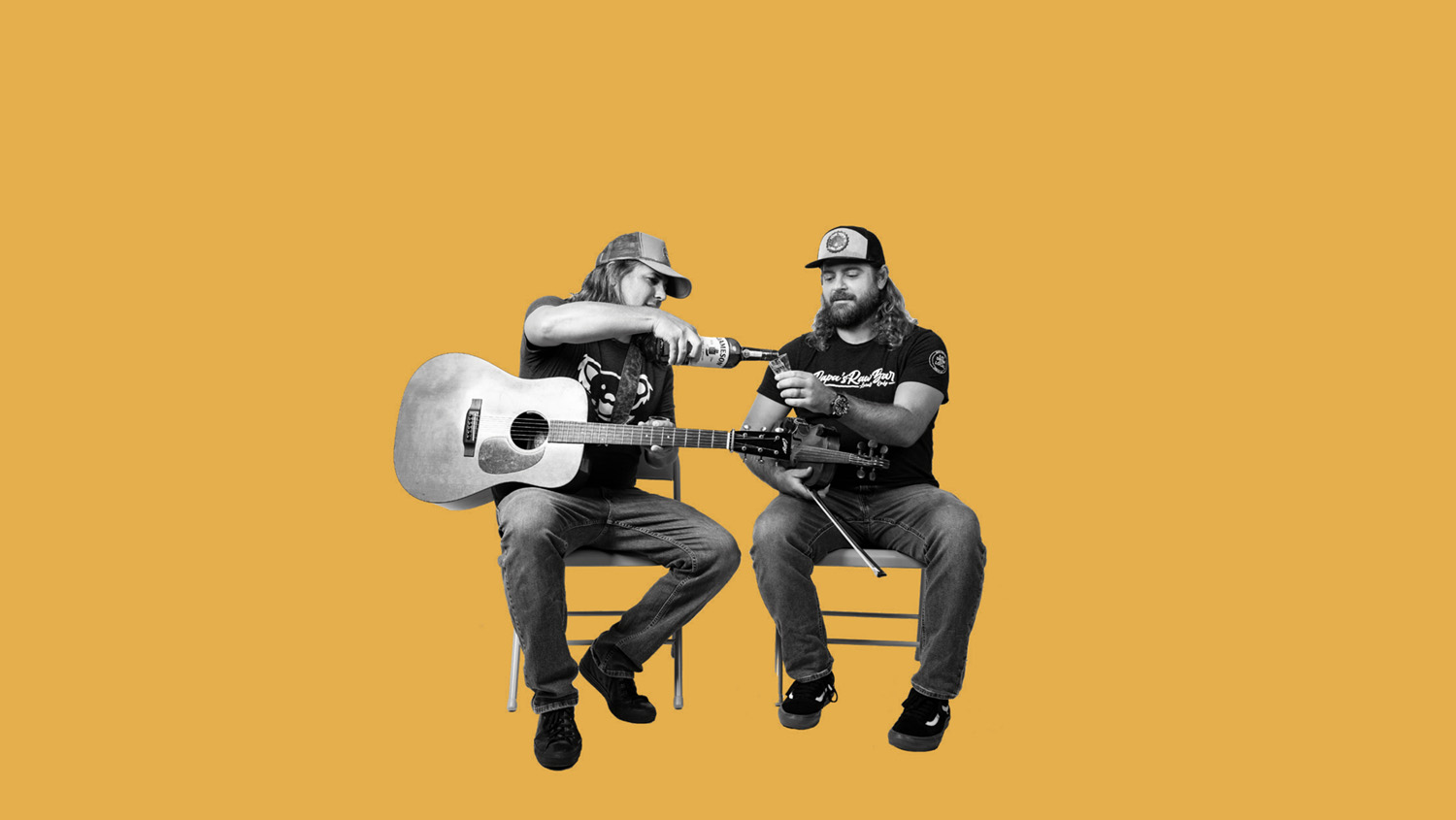 "It's still as fun as ever making people smile, and hopefully being the highlight of their week," said Trew, who is excited that the band still plays locally every Thursday through Sunday. "Playing Ireland is always a blast. The last time we were there was for a huge festival, so that was definitely a memory I won't forget. Just traveling with the lads in the van, having a laugh, playing tunes…you definitely pinch yourself sometimes that this is your living."
And a fun, energetic, memorable living at that. It's almost something that you can't quite describe, and that's okay because the band can't either.
"Communicating with bandmates and audiences through music is an incredible experience that I feel so fortunate to be able to participate in. There's music for every mood, yet music can also set a mood. Somewhere in between is where the communication between the performer and audience takes place," Bolen said. "There's an amazing feeling I get when we are set up to play a show and I pause for a minute and think, 'For the next few hours, my only job is to enjoy myself and play music I love with the people I love.' Life becomes very simple and free. Your band mates become your family, and the music and the audience become your world."
After unsuccessfully trying to pin down their musical genre, they came up with Americeltic Pubgrass, which, in a way, fits, because it makes little to no sense. But it feels like it'll be fun, right? Lots of clapping, tapping, dancing and craic-inducing good times, and there's nothing wrong with that.
"South Florida is such an awesome community, with so many great restaurants, bars and venues for live music. We've been together for 15 years now and it's all because folks keep coming out and keep it alive," Trew said. "I mean, it's the dream! Get paid to play tunes with your buddies, travel, drink on the job, make people happy, it's the best! Since I was 12 I've been in a band. Making music and making people happy is what I always want to do."
What a bunch of lucky, music-makin' ducks.
Check out a throwback to Brian and Brian: here