A Tale of Uproot Hootenanny's Annual Trip To Ireland
Written and Photographed by Liz Dzuro
Deerfield Beach's Uproot Hootenanny has been traveling to Ireland for nearly a decade. Each time they visit, there is always a mix of familiar and new. Along with seeing new places, Bassist Chris Bonelli and percussionist/singer Ojay Smith joined Brian Bolen, Brian Trew and David Welch for the first time on this year's tour.
The first night was kicked off with an impromptu jam at The Curragower Pub in Limerick. "It was Ireland's first glimpse of Ojay," joked Trew. Smith, who is a quite tall, has dark skin, and long dreads, is not a person most locals see on a daily basis, and was met with initial apprehension, until they heard him sing. Smith easily won over every crowd with his nightly renditions of "Tennessee Whiskey" by Chris Stapleton, and "Ain't No Sunshine" by Bill Withers.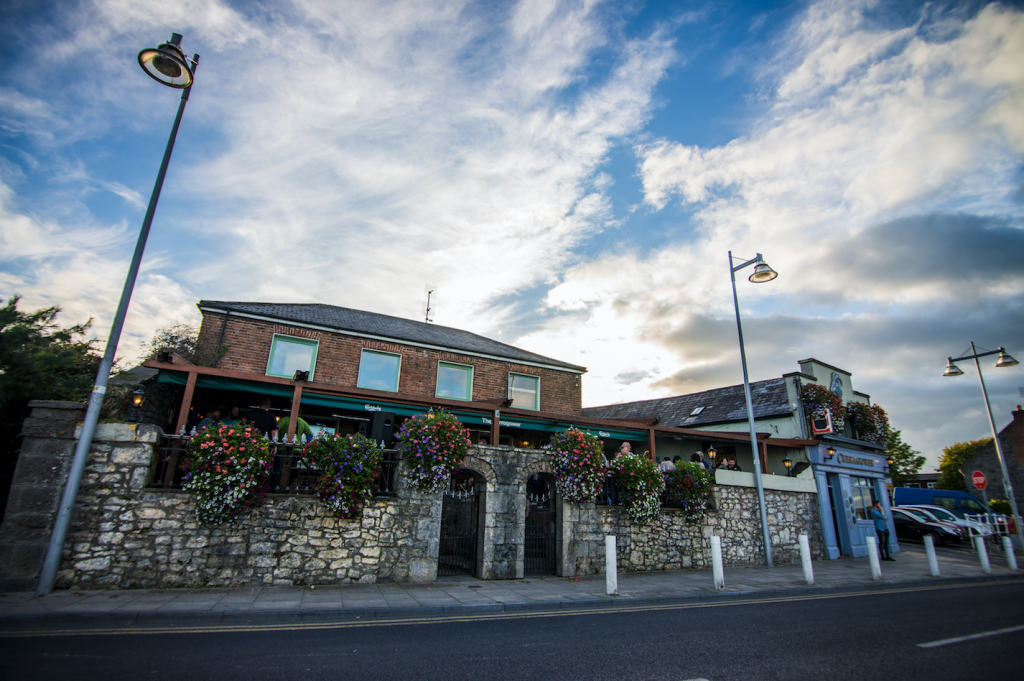 The next two days were spend in Bandon, the band's second hometown. Uproot makes the trip to this south Cork County town on every trip. As much time as possible is always spent in Nyhan's Pub and right away you could tell that the guys felt right at home. The place was packed on both nights, even though it was a week day, and it seemed that the guys had met everybody there before. Even though it was Bonelli's first time there he said that he's "never met so many strangers that were so nice and hospitable."
Carmel Nyhan, owner and bartender that night, kept serving past closing time. After more hours of drinking, we stumbled down the street to the Munster Arms Hotel. Some of us went to pass out in our rooms and some of us to beg for a few more drinks at the hotel bar. Both ventures were a success.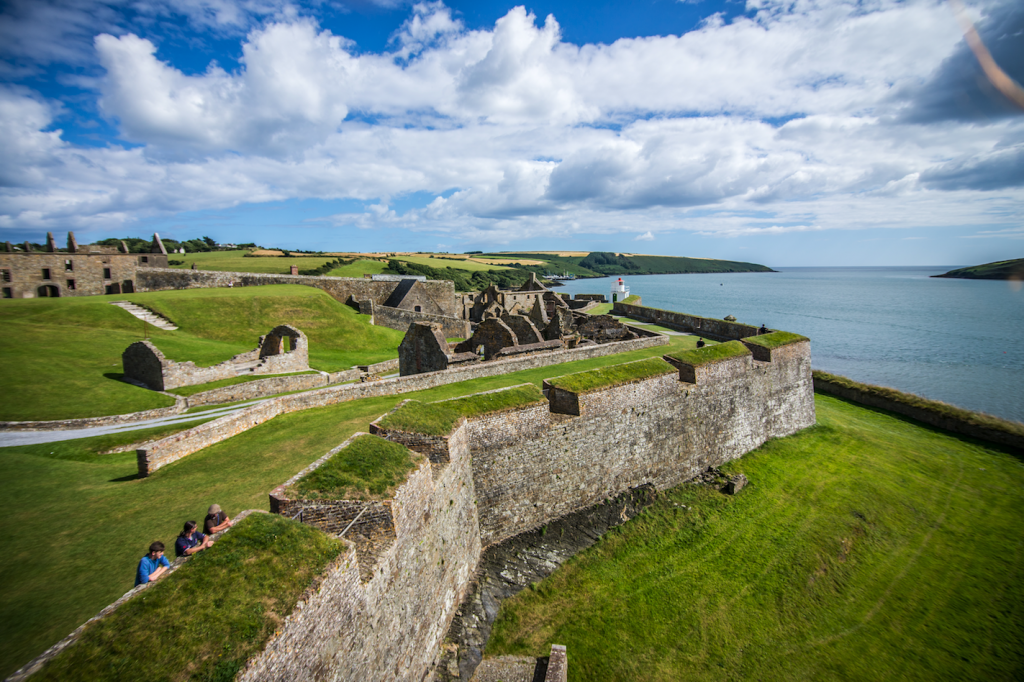 After a full Irish breakfast made by Carmel the next morning, the whole crew went sightseeing in Kinsale. We visited Charles Fort but after only ten minutes some of the guys wanted to move on. Bolen very reassuringly said that sightseeing "keeps us out of the pubs for a little while…" Trew interjects "but when we are sightseeing, what's the first thing we say after 10 minutes?" "Well, we look for a pub" Bolen shrugged.
We took The Atlantic Way, a scenic coastal route, to Clonakilty. We stopped for a pint at De Barra's Pub, where Noel Redding of The Jimi Hendrix Experience would drink and play. Then we made a mandatory stop at the Hennessy's house on Rice's Road. Uproot sings about legendary jam sessions that have happened at this house in the song "Fill em Up Again Lads."
Back at Nyhan's Pub for the show, we enjoyed another night of music, whiskey, craig, late night drink, and breakfast in the morning. Then back to Limerick we went for another show at The Curragower Pub.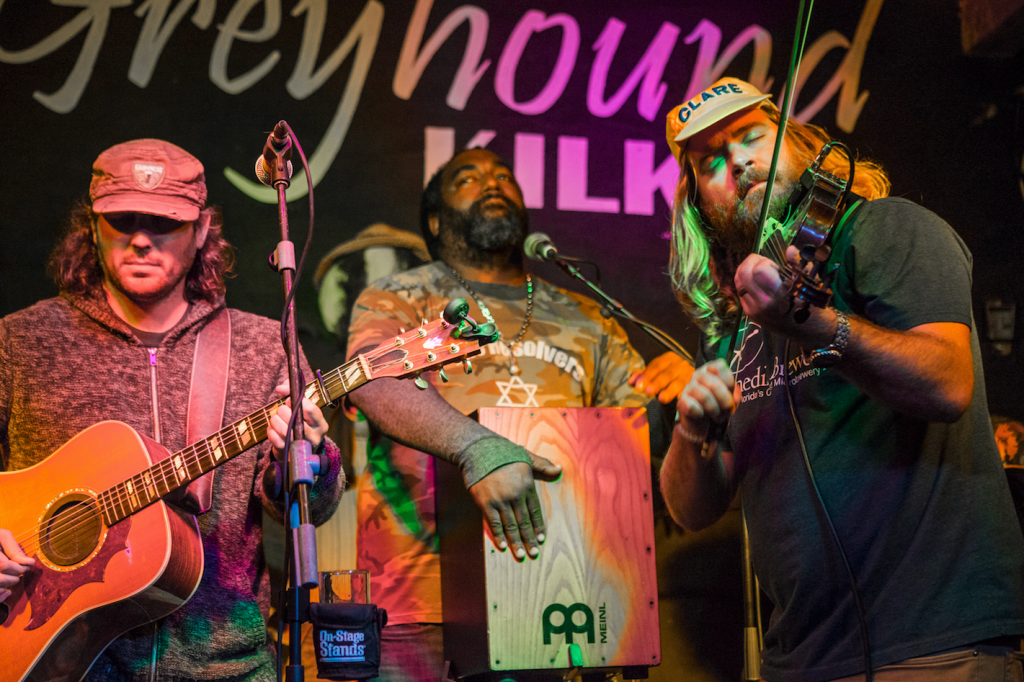 We then headed west to the beach town of Kilkee for the first time. Uproot played with Hermitage Green at Marquee By The Sea on the first night and The Greyhound on the next. Soon after arriving everybody had a "shwim" in the Pollock Holes, which are small pools formed in Kilkee's rocky coast. The water, at the warmest, will be about 70 degrees F, but judging by the yells everyone made after jumping in, it was probably more like 50. "It was the hangover helper for sure…It definitely cleared the head" Trew swears.
The morning the band was to depart to Dingle, they made a stop at The Greyhound to be paid. They were invited inside, paid, given pints, offered to-go pints, and given 2 cases of beer by the owner to hold them over for a 20 minute ferry ride. "That's just the Irish hospitality. That guy was legendary and he had never met us before," said Trew.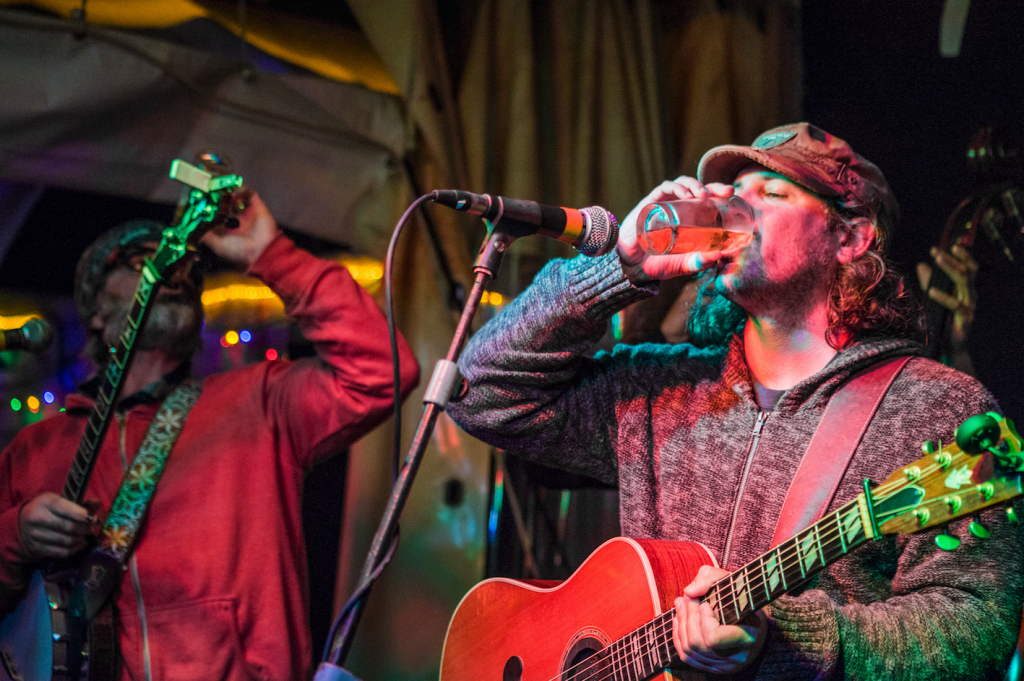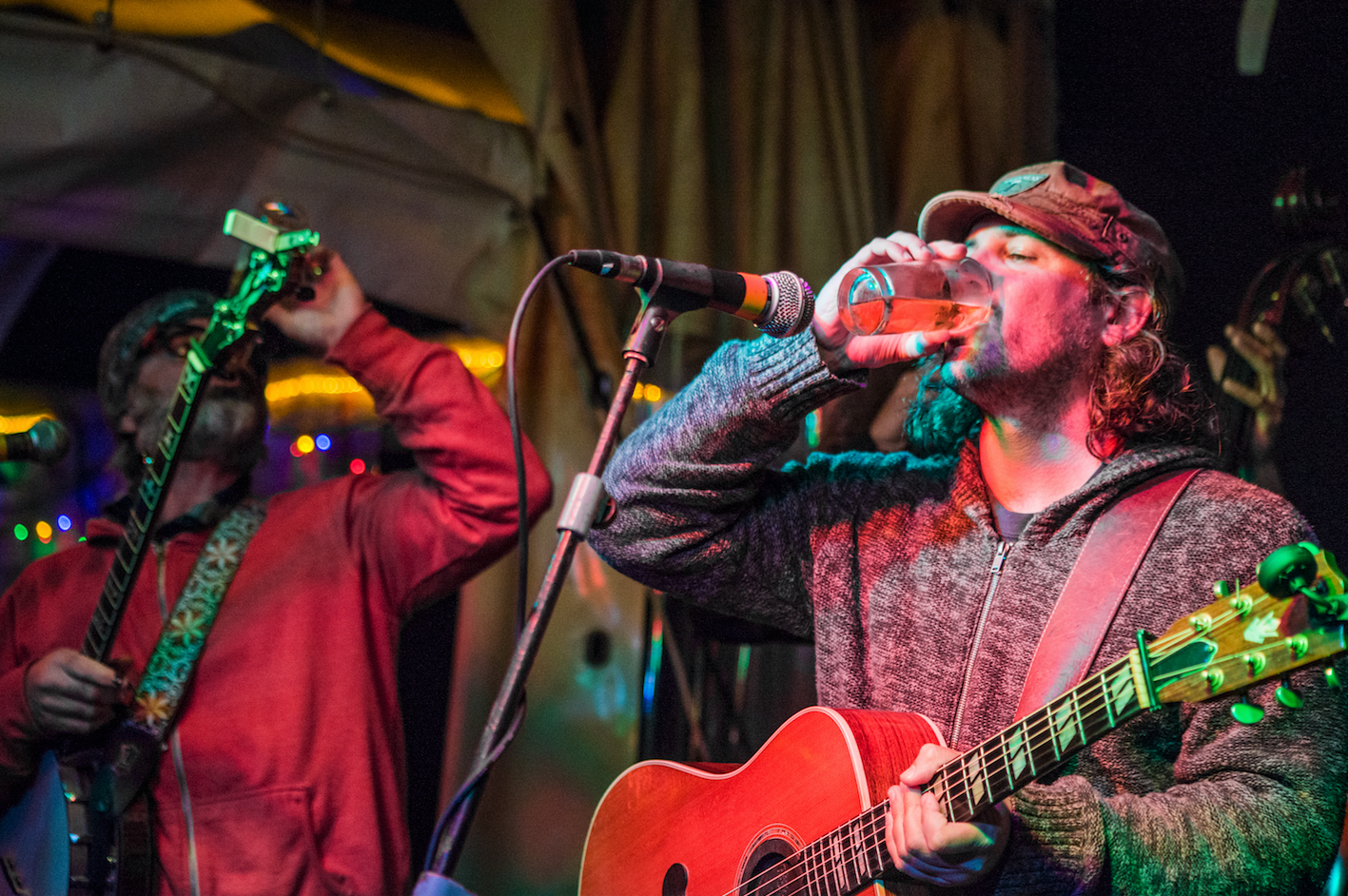 The band arrived shortly at The Dingle Pub, where they have played for the last three years. After the pub closed up, Uproot helped themselves to the cases of beer still in the van. At about 3 AM, everyone decided it was time to turn in and grabbed their luggage to walk to the hotel. Due to some miscommunication the band had to make last minute accommodations, and Trew then mentioned it was a bit of a hike. It turns out they had to walk about two miles down the cobblestone streets of Dingle before arriving at their destination.
"You just hear us coming down the street," laughed Trew. "I had to stop everyone, and one by one get everybody to be nice and quiet. Then Dave comes by, with a broken wheel, and woke up the entire town of Dingle." Smith said that Dingle was his favorite part of the trip. "Even though it was touristy, it was still the most interesting. You have the most talented musicians and dancers. And the food was also the best, too."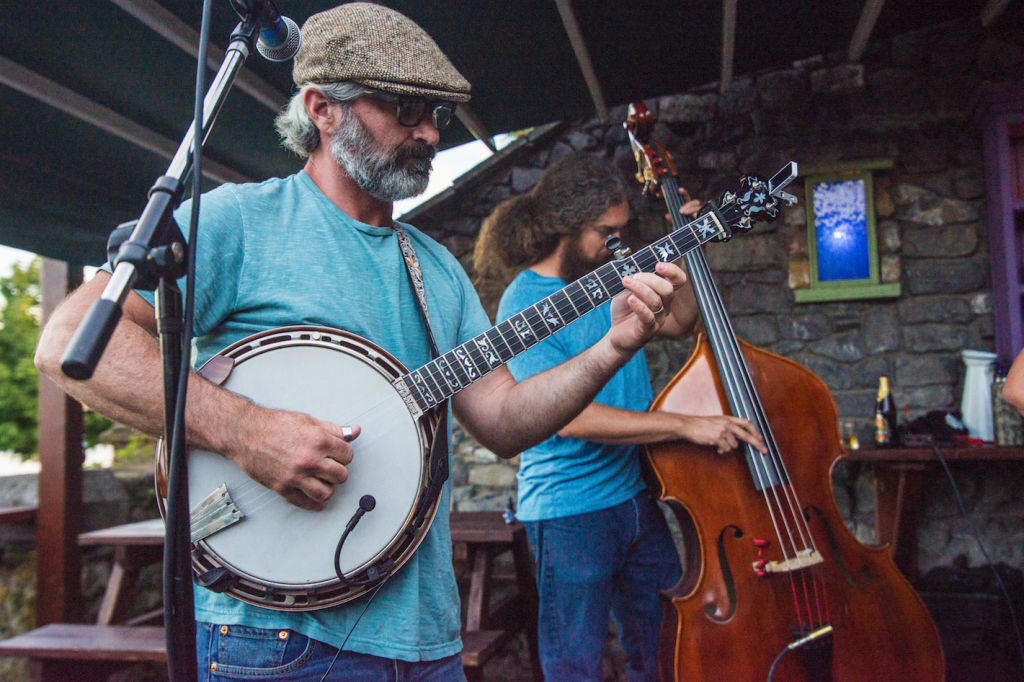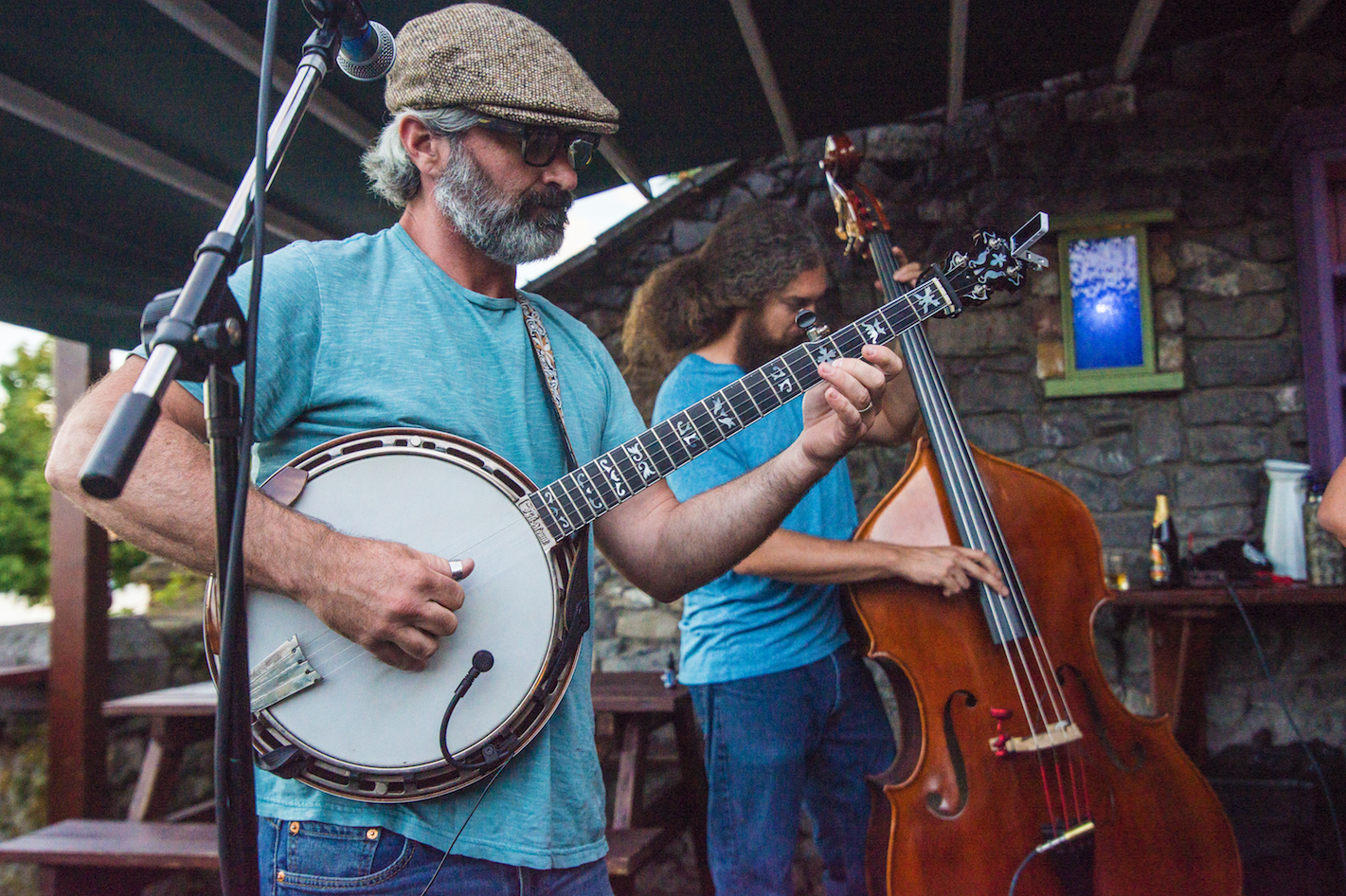 "To me, our friends make the trip, all of them, old and new. Being able to share that with some folks that haven't been to our favorite places, or met our favorite people, was very special this year" said Welch.
"And obviously the Guinness is glorious over there!" Bonelli adds.
Visit www.uproothootenanny.com for a list of upcoming shows
Follow them on Facebook HERE
Follow them on Instagram HERE
Mini Doc of 2014 Trip with Hermitage Green