New music from one of South Florida longest-running bands
by Dana Krangel
Photos by Jack Bates
In an area full of new music, it's the bands that endure the test of time that go on to define our music culture here in South Florida. Creating original music as a band for a whopping 14 years, Jupiter's Moska Project paved the way for the encompassing reggae scene that you see and hear today.
The band was originally founded almost a decade and a half ago by guitarist and vocalist Gilly Gonzalez and drummer Carlos Chaumer. As they found their voice and songwriting rhythm, the band grew to include Jorge Orellana on bass and vocals. Three years ago, they added Jean Araque on percussion, Amir Tal on guitar and Markis Hernandez (previously of Spred the Dub) who takes things up a notch with saxophone and flute.
Moska Project's accomplishments go much deeper than just the sheer amount of years they have been playing music. They have toured the East Coast, including a recent performance at California Roots' the Carolina Sessions, a mega-reggae fest that saw them sharing the stage with 311 and SOJA. But high up on that list of achievements is the release of their fourth album, Cuatro.
"Production was an enriching experience for all of us as we have spent most of our musical careers performing live," said Gonzalez. "We feel that we have a better understanding about the creative process after finishing this album." And that's no surprise considering the band recorded and mixed Cuatro themselves with guitarist Amir taking the lead.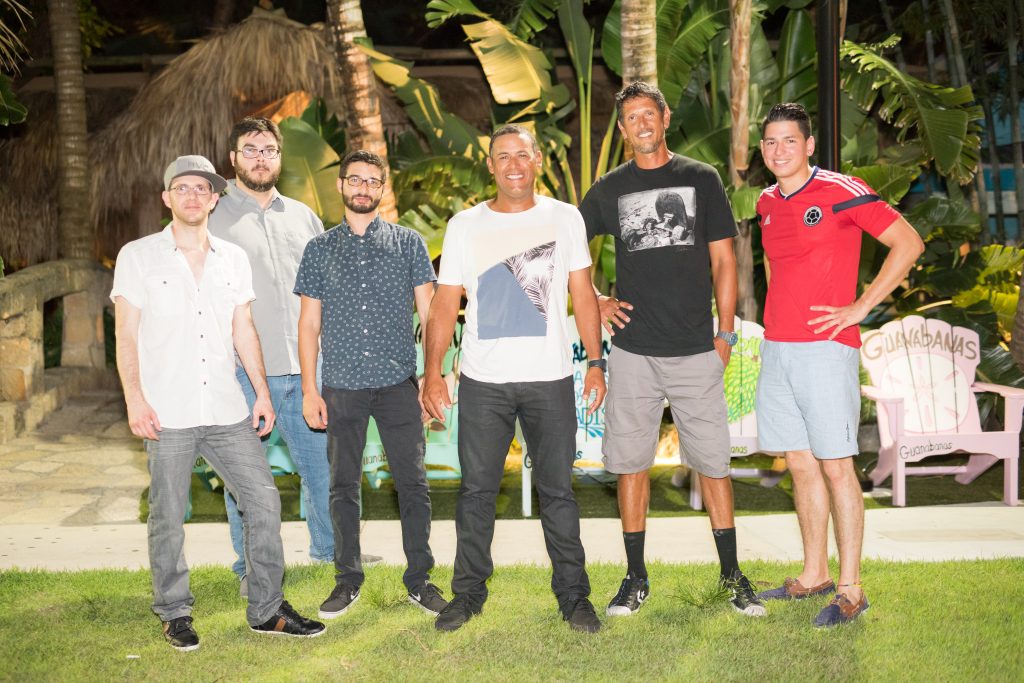 Homegrown in Jupiter, Cuatro took about 15 months to perfectly mix and master and was released May 21st. And while it's Moska Project's fourth record, it's important to note that it's their first as a six-piece which means a lot more sound elements to experiment with.
The Moska Project sound is a foundation of reggae-rock with the addition of Latin and African rhythms. The result is pure danceability when seeing them perform live, and this album is no different. Some songs are heavy on the vocals and reggae vibes, especially 'Mr Bobby'. With the lyrics 'Hey Bobby Marley / sing something good to me,' it's clear these guys haven't forgotten where their music came from. The Latin flavor gives this record a dance beat, but the traditional sounding reggae vocals mean there is something for everyone.
Then you have can't miss tunes like 'Mamita Dura' where Hernandez goes so heavy on the flute solo, he puts Jethro Tull to shame. It's just the type of nontraditional move that showcases why Moska Project has been doing so well for so long: they evolve. Other standout tracks include the rousing 'Dame Tu Carlor' and the sax-heavy 'Chill Out Dub' that you will, well…want to chill out to.
Even with the killer record released, Moska Project is showing no signs of slowing down. Gonzalez says "This year we are looking forward to taking our music to new places while continuing to play for our friends and family here at home."
Click HERE to buy this album
Click HERE for a list of upcoming shows
Click HERE to follow Moska Project on Instagram