Another SunFest for the Books
SunFest 2023 went off without a hitch for the most part. Of course, some drizzling on Saturday likely inspired a few infamous 'rain-fest' Instagram captions, but, well you can't win them all. It's been a few years since Atlantic Current has been in attendance at SunFest, but it's like riding a bike. Right?
With only two stages for SunFest 2023, there was less running between venues and less indecision between friends for who to watch. This was definitely an unforeseen silver lining to less stages than years past. Most shows were also only minimally overlapping anyway.
One thing we know for sure is that it's worth paying a little extra to get in The Stand. You're up close and personal with the artists and able to exit the crowd with ease when it's time for the next show. Surfaces' front man, Forrest Frank, deserted the stage for some quality face-time with The Stand crowd at the Ideal Nutrition Stage during their performance. Talk about bragging rights for those fans.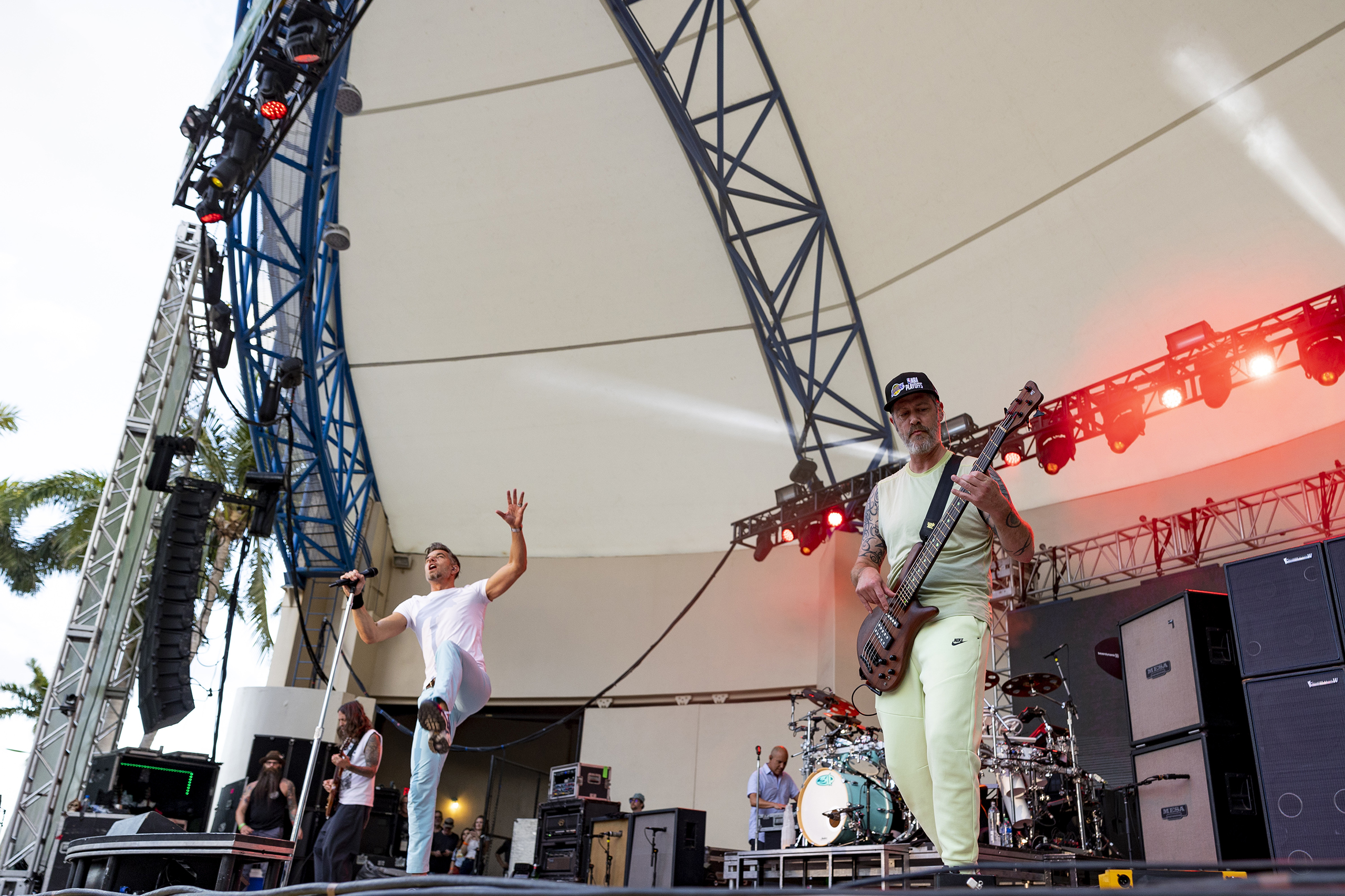 The Chainsmokers also certainly left an impression. By that I mean I'm still seeing the lasers from their show when I close my eyes. They performed a mix of covers and originals. All Time Low briefly had crowd members playing guitar for them. I didn't realize I should've been practicing for that. A Boogie with a Hoodie may have accidentally called it "Sunset" a few times, but he's so forgivable. We saw a couple fresh local faces too. Namely GVIN and Allegra Miles. Both are Palm Beach County natives and graced the SunFest stage this year — through a sea of iPhones that is.
As far as drinks go, the margaritas were surprisingly good. They used Filthy Foods Margarita Mix. It's made with fresh local Florida lime and organic agave nectar. It's a go-to of ours, and we were happily surprised to see the bartender pull that out rather than a cheap mix filled with questionable ingredients. We'd say the Aperol Spritz from the dedicated booth were surprisingly good, but would that really be a surprise? Other drink stands were collecting tip donations for local Palm Beach County schools. There was even a bell to ring for large donations.
We closed out SunFest with 311 in the photo pit which included a classic performance of "Beautiful Disaster" (check out our IG here for a look) to get things started. The Killers didn't allow any photographers, period. That was one of the ones we were looking forward to shooting, which quickly led to the nickname "buzz-Killers" soon after.
In all seriousness, it's safe to say that the Atlantic Current hiatus from SunFest has come to an end. When's the lineup for next year come out, anyway?