By Nicole Danna
It's no surprise that South Florida's service industry continues to struggle in the midst of the COVID-19 spikes. With county- and state-issued orders to cease service on various levels in Palm Beach, Broward and Miami-Dade counties, most establishments have been forced to rethink their business models. 
While restaurants have no doubt been hit hard, bars and breweries have been hit hardest. On June 26, the state re-imposed a prohibition on serving drinks for on-site consumption, once again forcing breweries to cease in-house service. At this time, there's no telling when the state will allow Florida residents to drink in bars and nightclubs. 
Despite not being able to pour beer with a business-as-usual mentality, however, a number of Palm Beach and Broward County breweries have found positives despite the setbacks.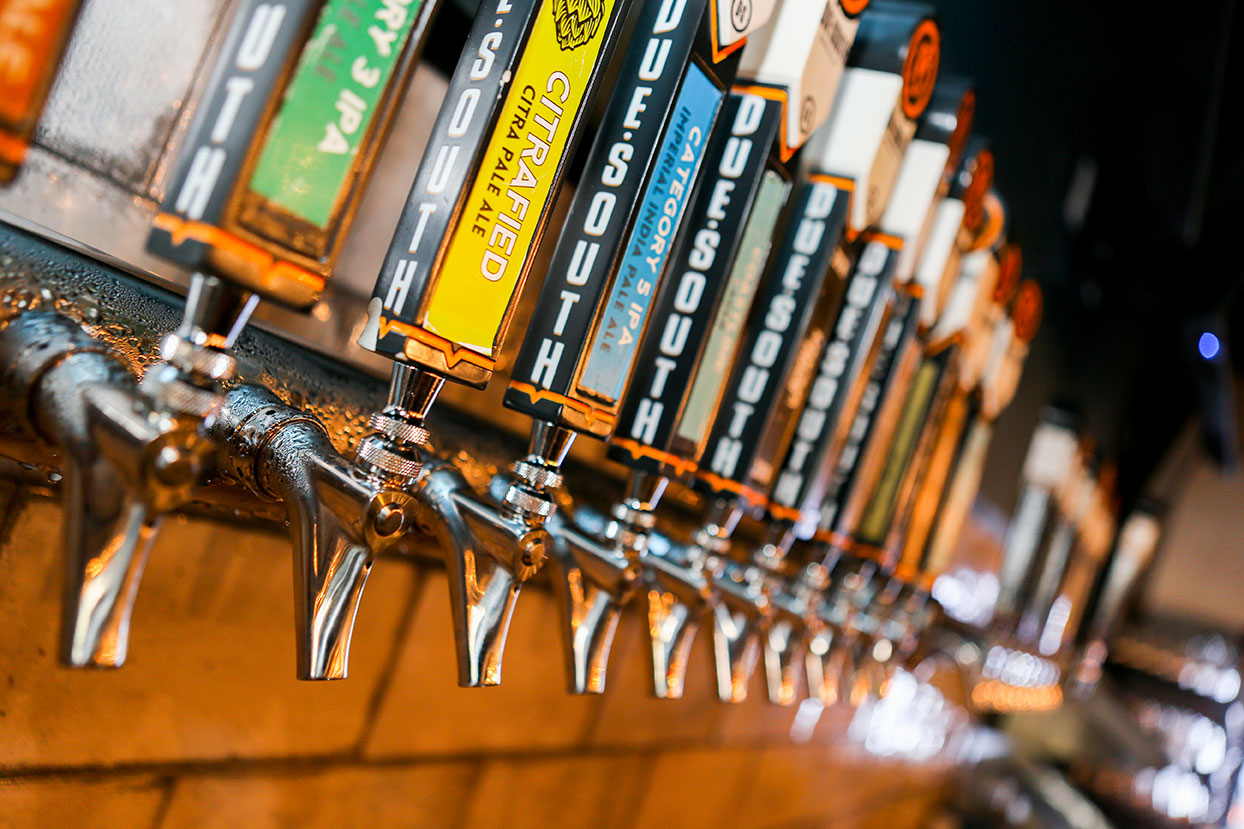 Take Due South Brewing Co. in Boynton Beach, where marketing director Doug Fairall said he had to act quickly to allow for online sales during the initial shutdown in March. 
"That was brand new for us, to move that much volume of beer through a new pickup portal. Curbside pickup," Fairall said. "It was a great technological challenge that I think worked fairly smoothly. And we've kept brewing consistently through the shutdowns to keep our distributors across the state fully stocked. People continue to buy beer, just more at the can package level."
And while the taproom is open in accordance with Palm Beach County guidelines, it encountered a brief shutdown several weeks ago while they applied for a 509 food license — a move many breweries are currently considering.
"Tying our taproom openings to having a 509 food license was surprising," Fairall said. "I think it blurs the line between [production and brewpub] licenses; there definitely needs to be a move to discuss the future of brewing in Florida and what it all means regarding statutes. The constant open-close-open-close and adjustment of what we can and cannot serve from week to week really knocked everyone's rhythm off, but we're still doing better than expected."
Further south, Broward County breweries also find themselves juggling the open/close orders with ever-changing tactics.
In Pompano Beach, only a handful of breweries such as Dangerous Minds in Pompano Beach and Holy Mackerel Brewery in Oakland Park are still serving thanks to their accompanying food license. 
Others, like 26 Degrees in Pompano Beach, are looking for ways to keep doors open. Although they set up curbside pick-up, changed their point of sale systems to enable online ordering and contactless payment, and started brewing beers with specialty treatments in limited runs, co-owner Yonathan Ghersi said it hasn't been enough. 
"With nearby restaurants able to be open our to-go sales have tanked," Ghersi said. "Right now, we're looking at having to spend money on a pizza oven and kitchen permits to keep the doors open."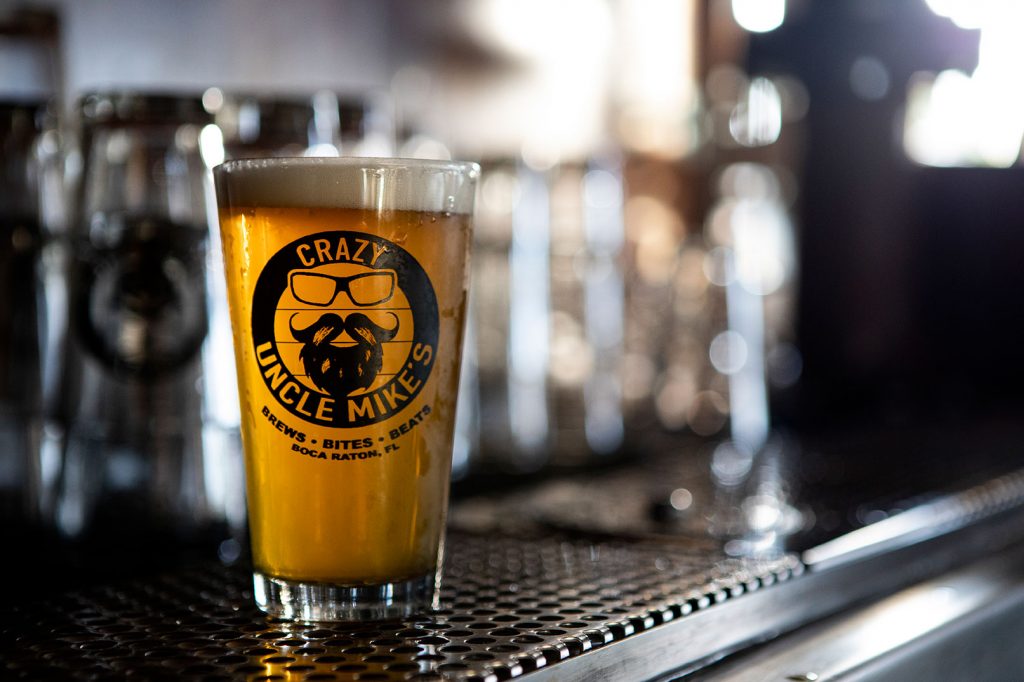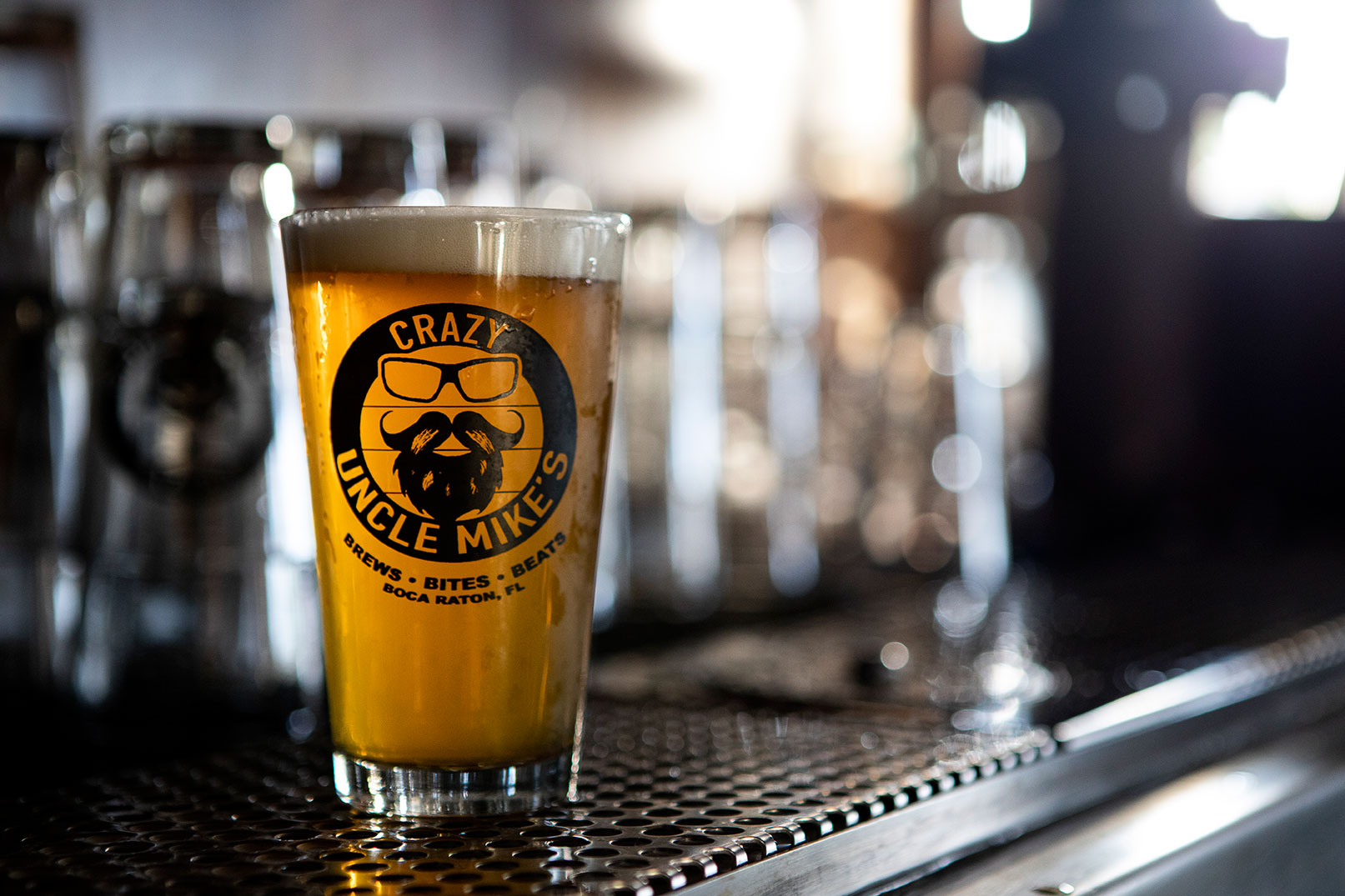 In Boca Raton, Crazy Uncle Mike's owner Michael Goodwin has met similar challenges. He immediately turned his busy brewpub into a catering-style to-go model offering family meals and growlers. Next week, he plans to launch boating and beach baskets that will feature cocktails, growlers, and easy-to-eat food items in one affordable package. 
Despite the success — and the added bonus of now being able to fill growlers that his previous brewpub license prohibited — Goodwin still believes the orders create unfair discrimination against bar and brewery owners. Under current orders, he's still missing the bulk of his traffic, which occurs late-night past the imposed 10 p.m. curfew.
"I think a lot of the restrictions are baseless, with the heavy blame on bars," Goodwin said. "It's unproven that anything we're doing is causing COVID to spike and the [regulatory bodies] have admitted they don't have enough manpower to enforce the rules so they're going to make everyone suffer for the ones that break them. To me, that screams not fair, not American, and I'd like to see lawmakers take more of a proactive stance on this." 
Civil Society — with locations in both Jupiter and West Palm Beach — is doing well despite the COVID-19 restrictions. Despite doors being closed for much of the past few months, co-founder and head brewer Karl Volstad said he's been selling more packaged beer than anticipated.
"We were able to transition to an all-package business very easily," Volstad said. "Right now, we're brewing more beer than we ever have before. In fact, we couldn't keep up with the canning so we bought a new 4-head [filler]."
For Civil Society, staffing hasn't been an issue, either. In fact, the West Palm brewery recently hired a new back-of-house employee to help with the added production.
"The goal is to always have packaged and to-go beer available, and that's what we've been able to do," Volstad said.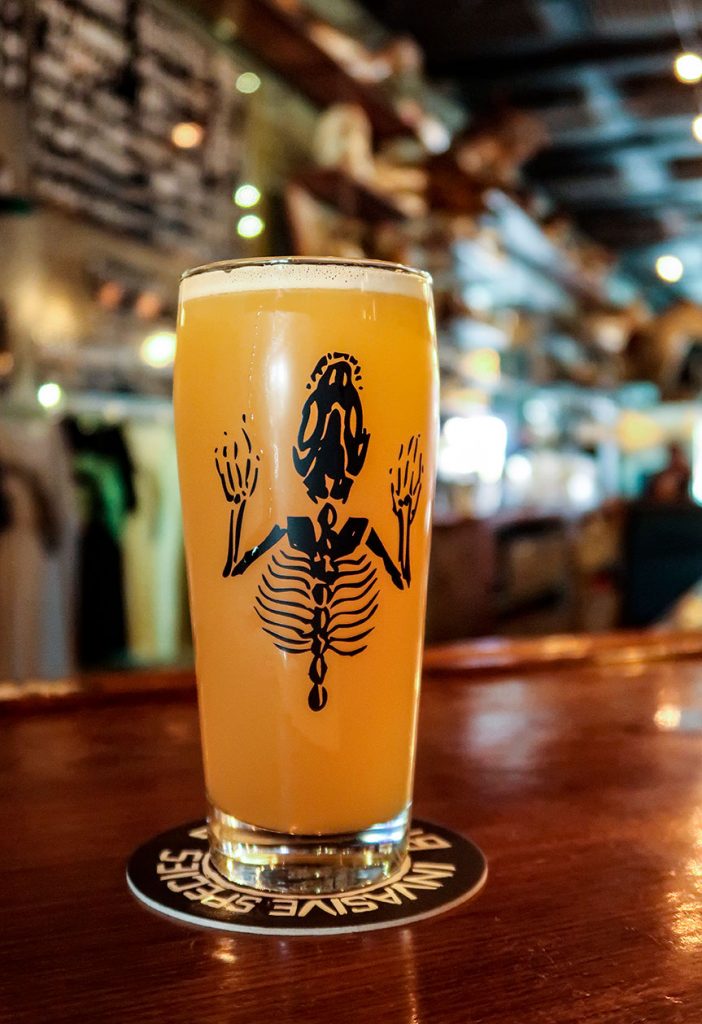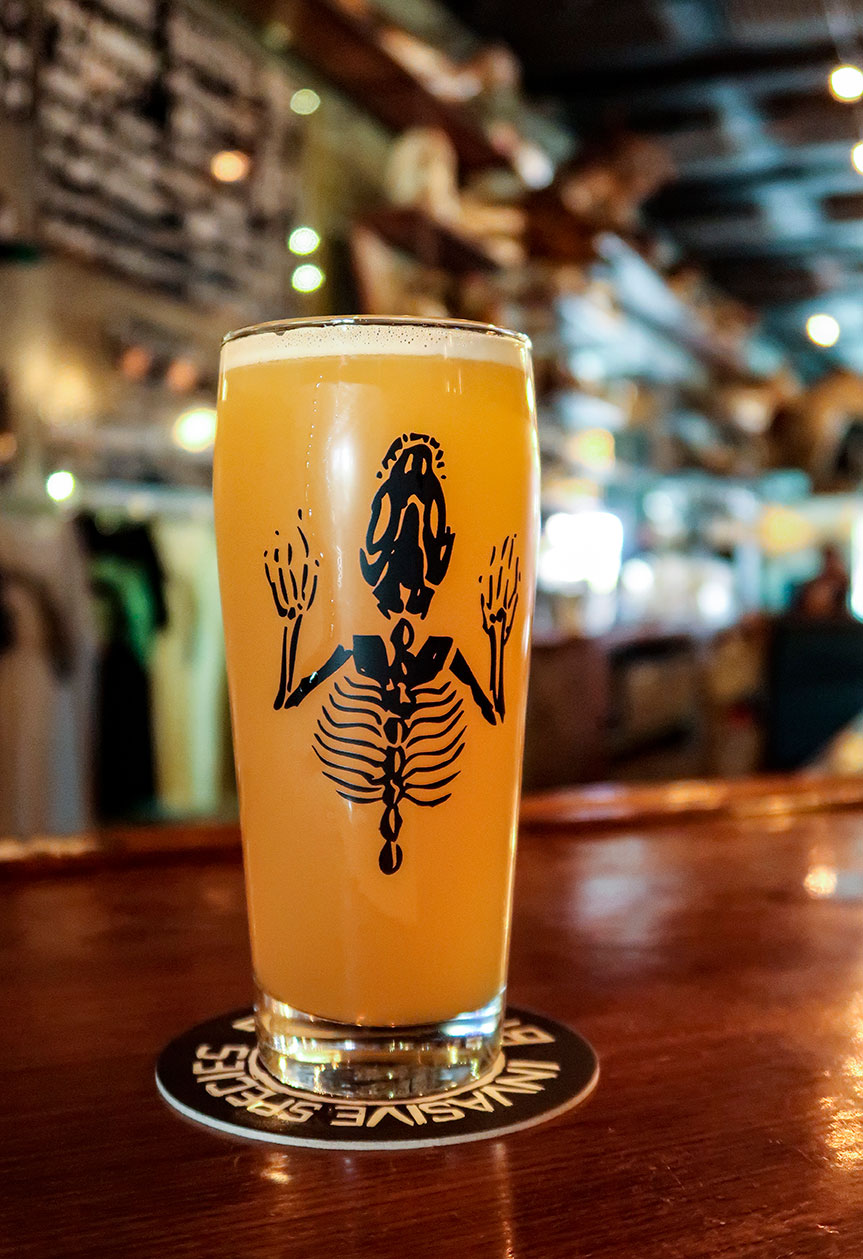 In Fort Lauderdale, Invasive Species has had a similar experience. Brewer and co-owner Phil Gillis said he saw the writing on the wall in mid-March as other states began shutdowns. In response, the brewery remodeled a mainly onsite consumption business into a full-service drive-through. 
"We decided to be proactive and devise an easy way for people to get to-go beer without getting out of their car," Gillis said. "It seemed like the safest thing to do, and it made it a little more fun to get out of the house and stock up their favorite beer."
Weekly specials such as "IPA Monday" and "Sour Tuesday" remained in place with the addition of "Crowler Wednesday" offering $2 discounts for to-go beer. Gillis added that through it all, beer output and production didn't slow, and it even forced him to rethink a more long-term packaging solution moving forward.
"We wanted to be able to offer more options and better deals to our customers," Gillis said. "By the end of the year, we hope to be able to have every one of our beers available in cans to-go."The best part, however, was being able to keep all his staff employed during the shut-down.  
"We had them doing side projects, cleaning and repairing inside and outside the taproom, for extra hours," Gillis said. "It's been a stressful time for everyone, but it can also be exciting to be challenged in new ways."
But the air is still tense. No one knows what the long-term repercussions of COVID will mean for South Florida breweries.
"I feel for those that went out a year ago to open up what's surely their passion project, take out loans, and dive into a business that's incredibly rewarding when people enjoy your beer, but that has slim margins," said Fairall. "I think we'll see a shrink in the number of breweries for sure, and it won't necessarily be because of mediocre beer — just bad timing."