Fort Lauderdale's hottest spots for the best sips.
By Kayla Ziadie
You've channeled your inner bartender mastering quarantine margs with your trusty NutriBullet; ordered to-go cocktails and liquor from your favorite local bar; and likely ripped the top off premixed bottles to wet your whistle after a long WFH day. Don't worry, we understand.
The truth is that nothing tastes the same without maneuvering a crowded bar or lounge with your entourage. (And the rush of throwing all caution to the wind with an open tab, let's be real.) So look forward to future libations with our guide on where to find the best cocktails in Fort Lauderdale.
The Wilder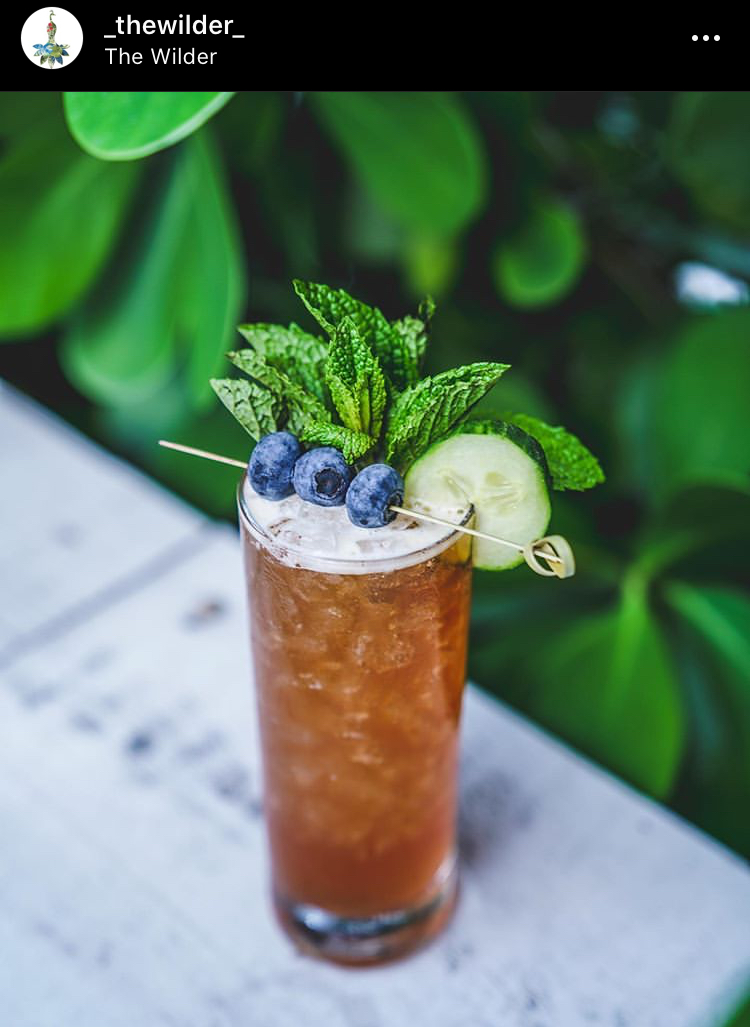 Tucked neatly between several restaurants on East Broward Boulevard, The Wilder is a craft cocktail concept for those who seek a boisterous escape from reality. Custom cocktails for every palate await in its three rooms: the extensive cocktail bar, open-air terrace and resplendent great room for private events.
Pass time with a Stolen Hours (Don Julio Blanco, Aperol, blood orange gastrique, thyme and lime), or get frisky with a Netflix & Chill (brown butter-washed redemption rye whiskey, caramel corn demerara and cola bitters). End the evening with a Night Cap (Belvedere Vodka, espresso, St. George NOLA Coffee Liqueur, Five Farms Irish Cream and tiramisu chocolate bark).
The Wilder, 701 E. Broward Blvd., Fort Lauderdale; 954-683-9453; intothewilder.com; @_thewilder_
Rooftop @ 1WLO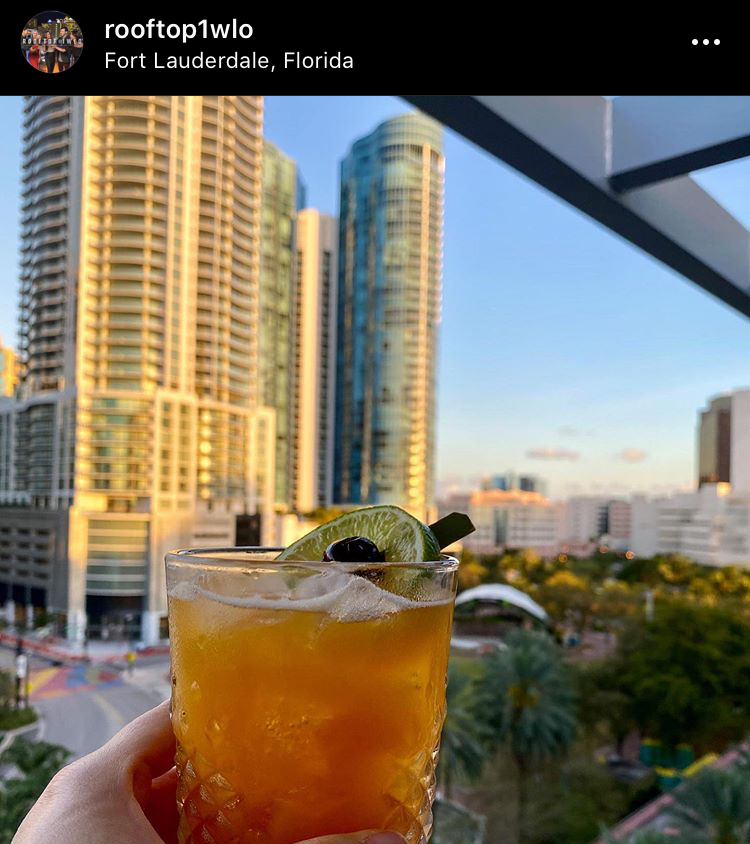 After debuting in 2017 as downtown Fort Lauderdale's first rooftop bar, the eponymous Rooftop @ 1WLO makes itself at home on the seventh floor of One West Las Olas. Once it reopens, immerse yourself in sweeping views of Fort Laudy on the 4,000-square-foot open-air patio with a specialty cocktail in hand (or mocktail, if that's more up your alley).
Ladies receive special treatment during happy hour (Tuesday through Saturday from 4 p.m. to 7 p.m.), with complimentary house wine and cocktails. If you're the indecisive friend, order the Tequila Sour Riff (Casamigos Silver Tequila, cherry heering and passionfruit) and don't think twice. If sweet whiskey drinks are your jam, the Sparkling PB&J (Skrewball PB Whiskey, Champagne and your choice of strawberry or grape) has your name written on it.
Rooftop @ 1WLO, 1 W. Las Olas Blvd. Ste. 700, Fort Lauderdale; 954-523-1956; rooftop1wlo.com; @rooftop1wlo
Sparrow Rooftop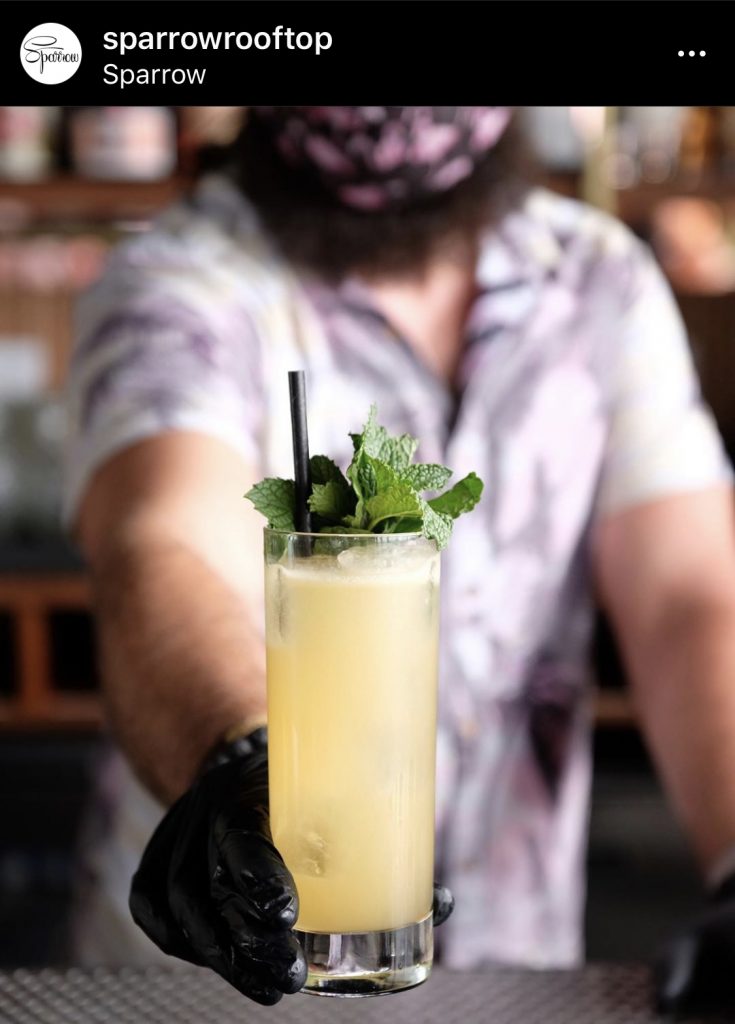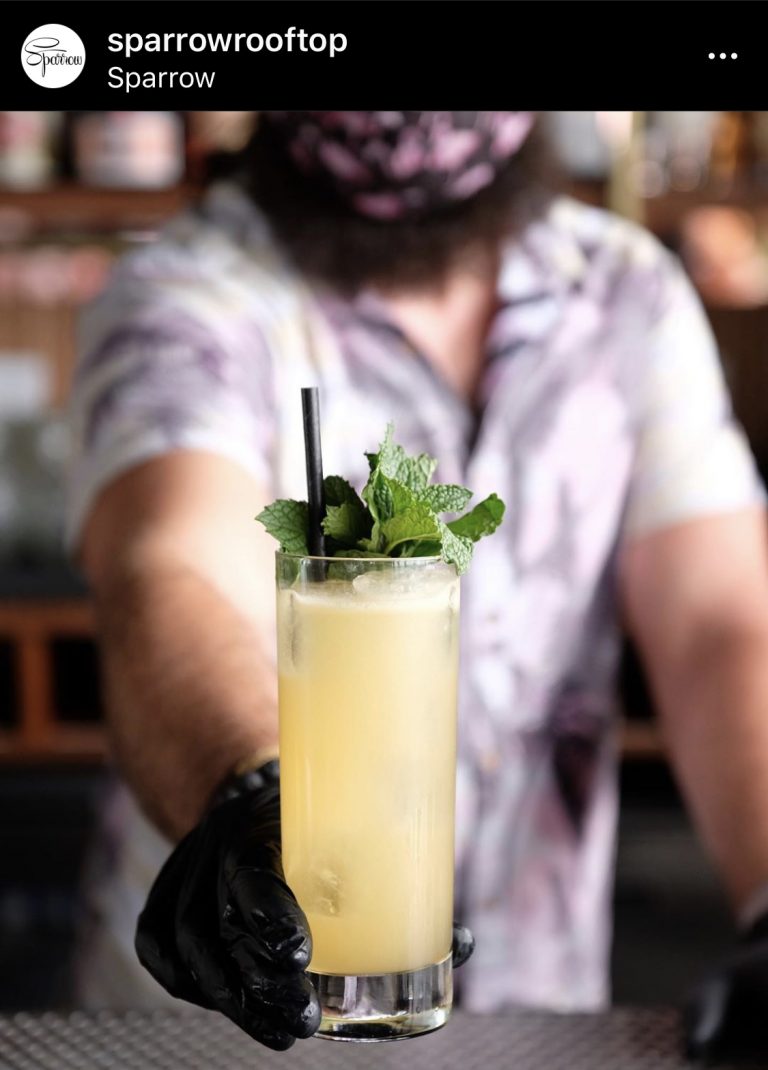 Like a thief in the night, Sparrow quietly stole Rooftop's title as the tallest rooftop bar in town. The contemporary-chic retreat opened in May 2019 on the 25th floor of The Dalmar, a Tribute Portfolio, Marriott International hotel. 
Sparrow's cocktails are just as eclectic as the decor, like the Pool Boi (Avuá Prata Cachaca, Singani 63, lime juice and Giffard blue curacao) and fruity Celestial Glow (Barr Hill Gin, passion fruit, lime, jasmine, vanilla, sparkling wine). Post-COVID, celebrate the return of normalcy by splitting a group drink with your entourage, like the Mixtape Punch (Havana Club Añejo 3-year-old & Appleton's Reserve Rums, strawberry, Campari, mixed citrus oleo and sparkling wine).
Sparrow Rooftop, 299 N. Federal Highway, Fort Lauderdale; 954-945-9100; sparrowbar.com; @sparrowrooftop
Rhythm + Vine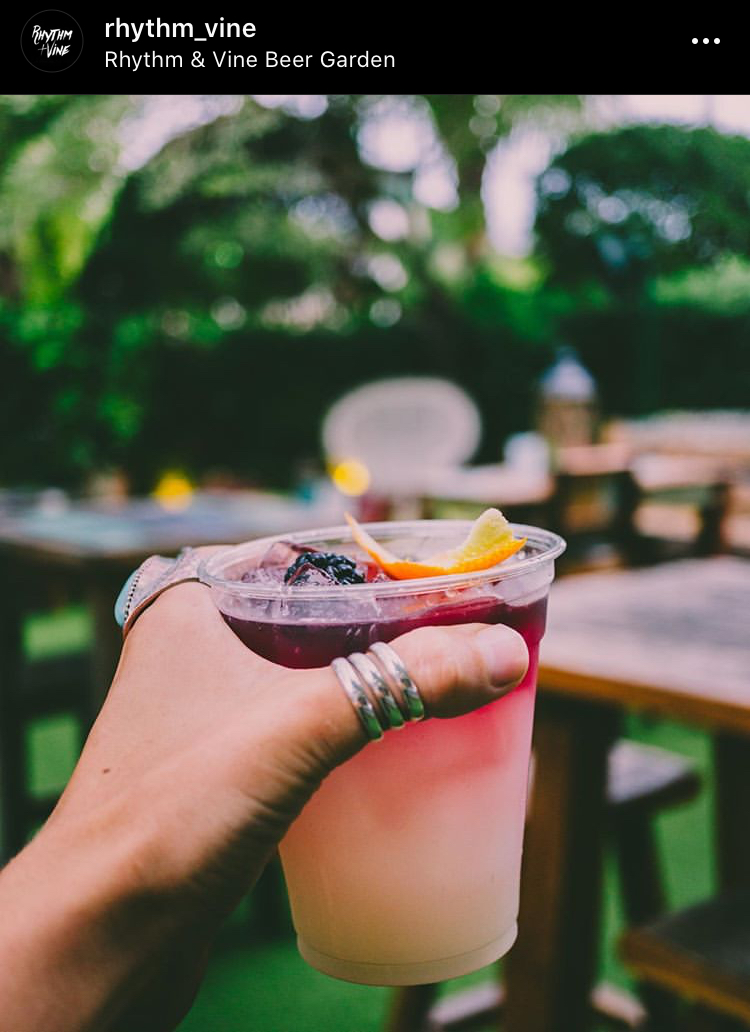 Sit back, relax and #JustChill at Rhythm + Vine. That's exactly what it wants you to do, whether you lounge in the den or linger by the airstream bar in the sun-drenched garden. But make sure to imbibe your heart out during one of six (yes, like the three-plus-three kind of six) happy hours.
Its quirky energy matches its equally eccentric cocktail selection, like the Dat Fire (Mezcal Vago, green chartreuse, grapefruit and lime); Art Basil (bluecoat gin, St. Germain elderflower liqueur, basil and fresh citrus); and Tequila Me Softly (Avion tequila, lime, Aperol and grapefruit).
Rhythm & Vine, 401 NE Fifth Terrace, Fort Lauderdale; 954-533-3734; rhythm-vine.com; @rhythm_vine
Apothecary 330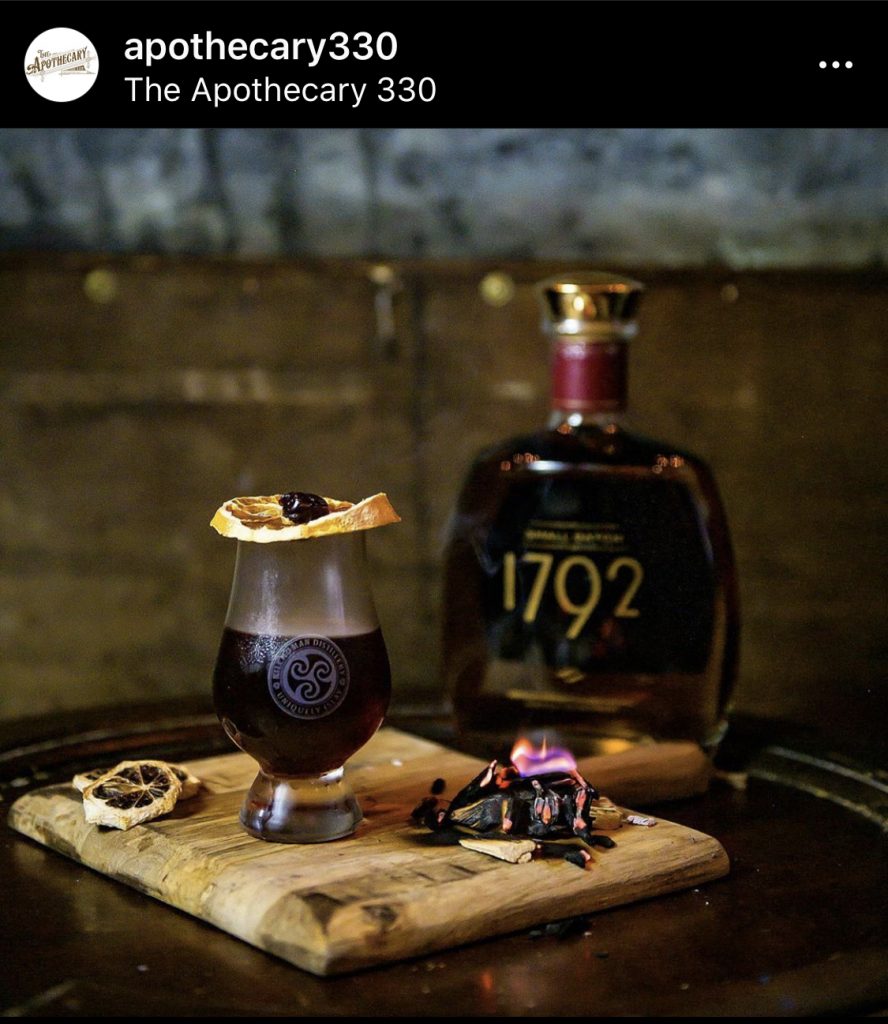 Located inside its sister restaurant, Pizza Craft, Apothecary 330 means business. From its sharp dress code, dimly lit chandeliers and red and black leather button-tufted seating, the speakeasy vibes and drinks are immaculate.
Don't expect shot debauchery here—there are six house rules, one of which is "no bombs, Greygoose or Fireball of any kind." Instead, the trendy haunt features crafty renditions of popular cocktails and spirits of the highest quality (around 250, to be exact). Sip on a Bada Bing, Apothecary 330's take on a vodka Redbull, upgraded with mint, blood orange, lemon and honey.
Apothecary 330, 330 SW Second Street Ste. 2, Fort Lauderdale; 954-616-8028; apothecary330.com; @apothecary330