By Nicole Danna
The O.G.
The O.G. Delray is today's new breed of the neighborhood bar. Think nostalgic charm mashed up with an urban cocktail scene and a hearty dose of counterculture. You'll find this quaint bar located in the city's fringy SoFa district just south of the Atlantic Avenue hustle. From the original Ms. Pac Man Arcade to the cup of complimentary popcorn, to the bar's small lounge space or the quiet outdoor garden patio, there's a little bit of something for everyone at The O.G. There's even a market offering locallymade artisanal goods, and artists and musicians are frequently spotlighted on weekends for your jam-out pleasure. The vision is thanks to Miami nightlife guru Challo Schott, the bar's concept creator whose primary goal is to make O.G. an authentic destination, sourcing design and decor to create his version of a blue collar cocktail bar. Like Schott, the bartenders extend the same unique vibe. They'll whip you up something special, be it the Hillbilly Martini, a grapefruit twist on the Margarita, or the O.G. Michelada, a beer-spiked with Mexican spices. Or, enjoy some uniquely dressed drinks like the O.G. Frozen Sangria served in an ICEE cup and O.G. Bloody Mary served in a Campbell's Tomato Soup can.
166 S.E. Second Ave., Delray Beach
The Wilder
The Wilder is more than just another spiffed up cocktail bar. Instead, think of it as a social club for a truly sophisticated imbibing experience. The concept opened in early 2018 and is the brainchild of hospitality veteran David Cardaci and his wife Vanessa, who styled their latest concept from memories of their favorite establishments visited while traveling the globe. While David's nearby Rhythm & Vine offered area residents the first secret garden-inspired concept complete with a faux grass lawn where you can sip cocktails from an Airstream bar when it first opened in 2015, today The Wilder follows suit as Fort Lauderdale's answer to the lack of destination drinking for a higher class clientele in Broward County. Three striking spaces offer unique experiences, each with a distinct personality: a hotel lobby-like front bar offers up masterfully-executed libations; a Europeanstyle outdoor courtyard for sun-soaked revelry; and a dimly-lit great room with a second bar that hosts near-nightly events from a burlesque show, live music acts, and a popular weekly jazz night performance. From there, all that's left to do is choose from one of several rotating cocktails on a menu that features both classic and seasonal specialties.
701 E. Broward Blvd., Fort Lauderdale
Sweetwater Bar & Grill / Saxon
A half-decade ago, as new-wave cocktail culture swept the nation, South Florida was sorely lacking their fair share. While people in cities like Chicago, New York, and San Francisco were already discovering the joy of a well-made Aviation, perfect Manhattan, or a solid Negroni, South Floridians were still making do with remade, neon margarita mix served in plastic cups. And then came Palm Beach County's first true cocktail bar to the rescue, opening its doors in a clandestine spot off Federal Highway in Boynton Beach. Like a speakeasy of the 1920s, the aptly named Sweetwater — developed by founders Clint Reed and Sean Iglehart — offers guests a bible-like menu of libations and a staff talented at executing even the most complex request. Armed with an arsenal of bitters, house-made infusions, specialty liqueurs, fresh herbs, fruits, and dozens of specialty, high-end spirits, the barmen here will gladly make you something by request, too. Next door, the duo's sister concept, Saxon — a 30-seat bar and lounge open Thursday through Sunday and accessible through Sweetwater — also offers the county's first omakase cocktail experience.
1507 S. Federal Highway, Boynton Beach
Death or Glory
At Death or Glory in Delray Beach, it's all about the glory. In April 2017, Death or Glory made its way onto the Palm Beach County imbibing scene when Miami-based Repour's Isaac Grillo and Fort Lauderdale-based Kreepy Tiki Bar & Lounge's Ayme Harrison joined forces. Grillo, named the Ultimate Miami Bartender by Magic City Casino during his time at Haven South Beach, was best known for creating the city's most popular in-the-biz bars, while Harrison's now-shuttered Kreepy Tiki was named a top destination by Conde Nast. Today, the duo's Palm Beach County concept fills both voids further north, where two bars offer guests a late-night destination where exotic drinks are coupled with an intimate dining experience. Inside, mixologists offer up a rotating list of seasonally-inspired cocktails. Outside, a short bar located at the back of the restaurant offers tiki-style libations so you can escape your current paradise and find an entirely new one.
116 N.E. Sixth Ave., Delray Beach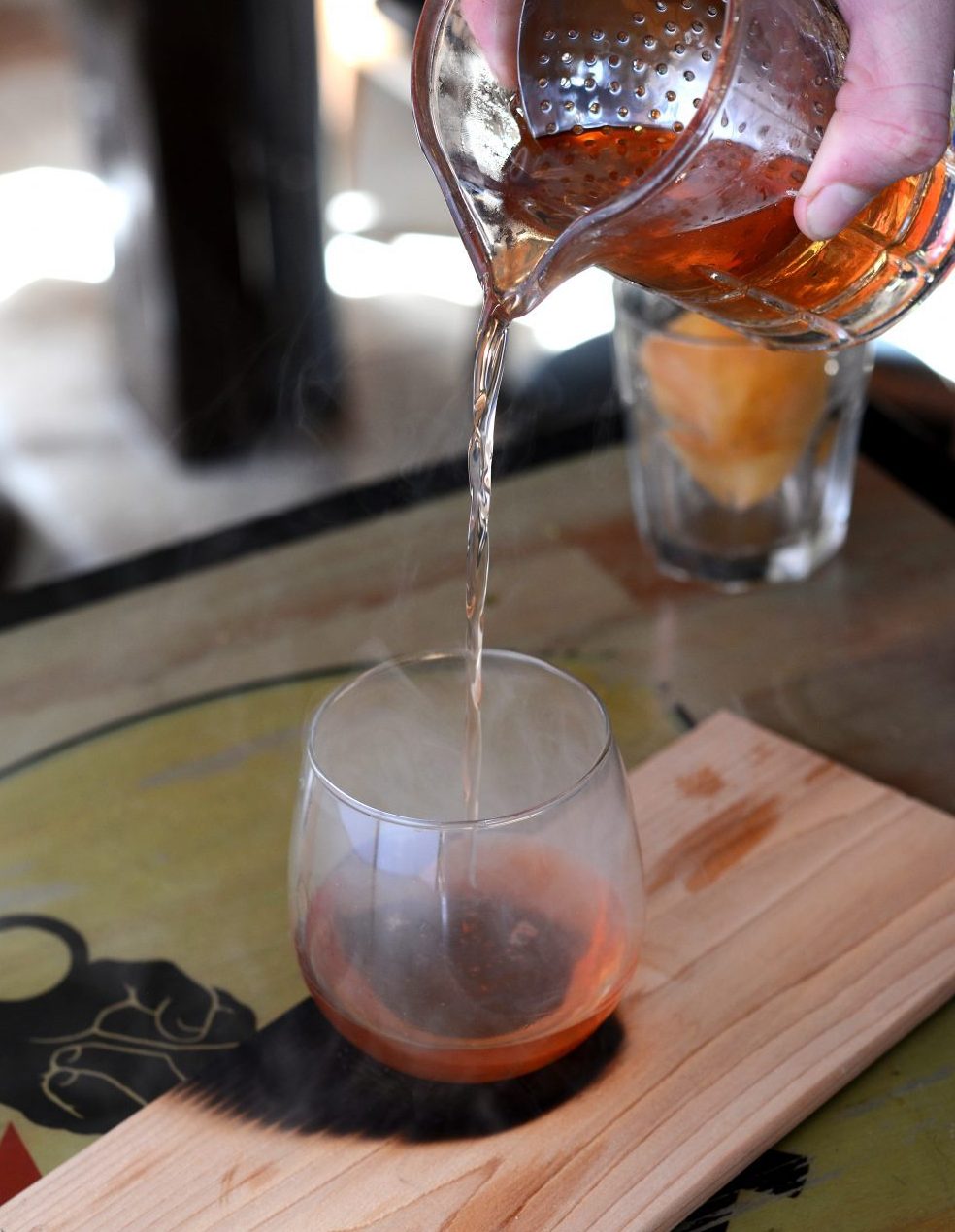 Rebel House
At the Rebel House in Boca Raton, you're encouraged to "imbibe, ingest, and indulge." We strongly encourage you to focus on the "imbibe" part. Owners Mike Saperstein and Evan David, the duo behind Charm City Burgers and El Jefe Luchador, debuted this casual, chef-driven restaurant several years ago and have become a smash hit for their distinctive American-style tapas paired with some equally fresh and flavorful cocktails. At the bar, whiskey and bourbon are the main focus with creative concoctions that highlight vibrant flavors full of fresh herbs, vegetables, and fruit infusions. A longtime favorite: the Sweet Revenge, the bar's own take on a from-scratch margarita made extra fresh with loads of muddled watermelon and spiked with jalapeño. Perhaps the best time to go would be during the restaurant's "Wake and Bake" Sunday brunch, where you can get bottomless watermelon-basil or cucumber-mint mimosas alongside a fresh Roma tomato-based Bloody Mary or maple-syrup-infused bourbon cocktail.
297 E. Palmetto Park Road, Boca Raton
Parched Pig
The Parched Pig is more than just a waiting room for chef/owner Tim Lipman's Coolinary Café. It's also a great spot to sip some bubbles, beer, and — above all — cocktails. The wine bar and oyster lounge offers quite a steal on oysters almost every day of the week, including buck-a-shuck Mondays when you can choose any number for just $1 each from 4 to 6 p.m., all sourced from one to three national regions featured that day. They pair perfectly with the litany of seasonally rotating, creative cocktails prepared by bar manager Katie Galluccio and her team of stellar barmaids Rachel Amato and Veronica Pollen. Together, they'll whip you up any of the dozen or so cocktails on the ever-changing menu, like the 24 Carrot, a combination of carrot, orange, and lemon juice blended with passion fruit puree, Japanese whiskey, housemade lemon and orange bitters, and an apple-rosemary syrup finished with real gold flakes. The best part: they'll do it with a smile and — if you ask nicely — a story to go along with your concoction.
4580 Donald Ross Road, Palm Beach Gardens
C.W.S. Craft Bar + Kitchen
In May 2016, Lake Worth welcomed its first craft cocktail bar with C.W.S. Craft Bar + Kitchen, a concept from the duo best known for their Broward-based concepts including Revolution Live, America's Backyard, and Stache 1920's Whiskey Den + Coffee Bar. In a similar vein to Stache, which is considered one of Fort Lauderdale's first craft cocktail bars when it opened in 2013, C.W.S.'s inside bar showcases a wide array of spirits with an emphasis on more than 300 bourbons, whiskeys and ryes. On the outdoor patio, which seats 80 people, guests can enjoy the ambiance of a classic beer garden, complete with a tented bar featuring 28 local and imported craft beers; tables designed for a communal dining and imbibing; and a gaming area. For drinks, a section dubbed "Nothing but the Classics" gives patrons the opportunity to sample classic cocktails like the French 75, Negroni, Manhattan, Sazerac, or Sidecar using the bar's spirit library sourced from three distributors. Drinks can even be "upgraded" to draw from C.W.S.'s extensive spirit portfolio offering vodkas, tequila, Scotch, and gin. While selections change frequently, you can't go wrong with the bar's signature Ahead of Lettuce, a combination of Hanger One vodka with romaine lettuce, salt, pepper, lime juice and a chili-infused oil.
522 Lucerne Ave., Lake Worth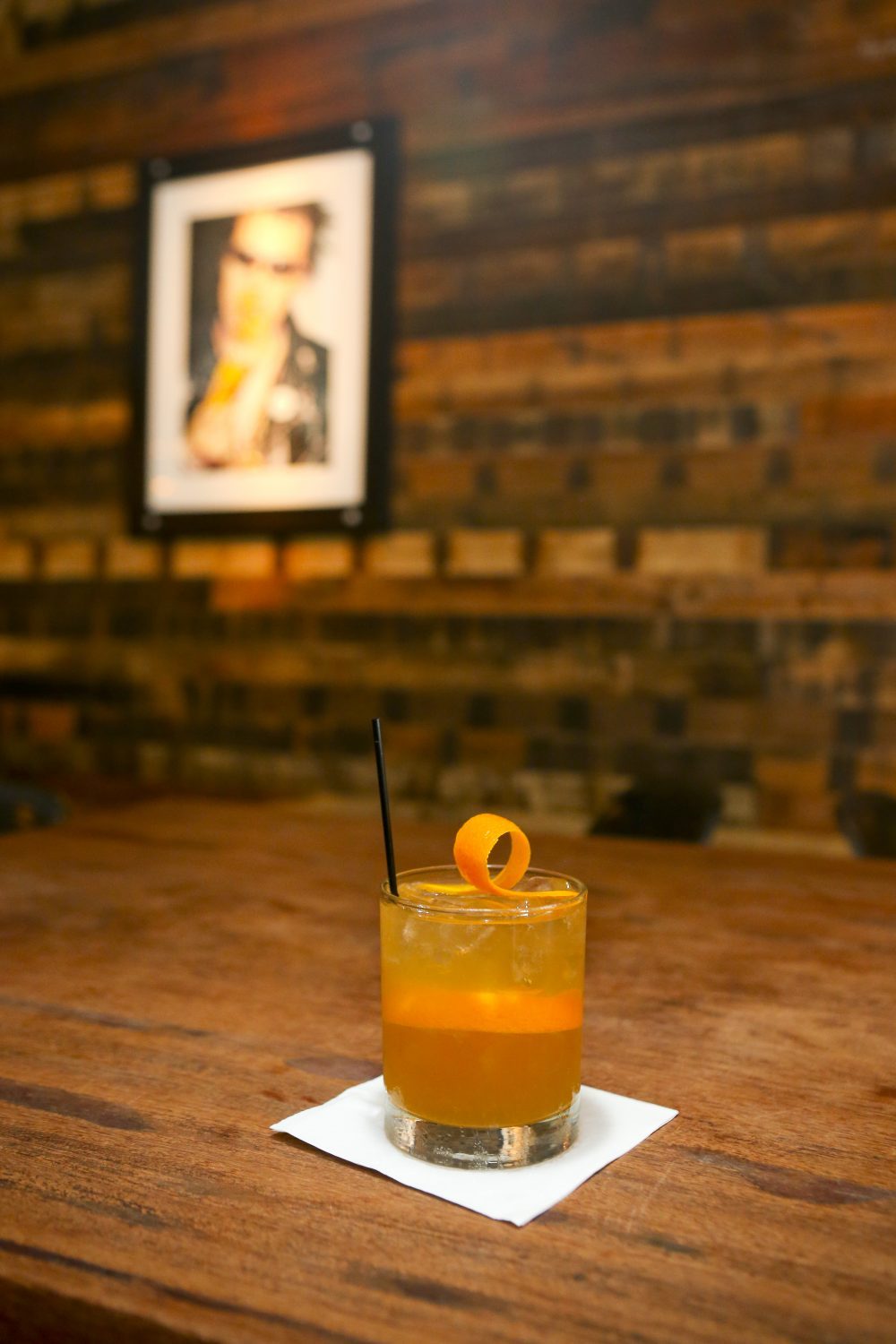 Hullabaloo
If you're in the mood for a handcrafted drink in West Palm Beach, look no further than Hullabaloo, a gastropub-style Italian eatery that's equally well known for its creative cocktails, precision and creativity. The bartenders here know how to make one hell of a drink, and everything behind the bar is the real deal. How real? You won't find a single bottle of simple syrup in stock. Instead, it's all about doing things from scratch, deployed with high-end spirits and house-made liqueurs to serve flavorful, intense drinks. The current roster — each cocktail named for late musicians — includes the popular Dimebag Darrell, a blend of maple rye whiskey, Cocci Americano, Serrano honey gastrique, habanero shrub, and house-made sour mix. If you're mourning, order up the Chris Cornell for a heady kick of Reposado tequila blended with Tuve black note amaro, Becherovka herbal liqueur and Cocci Americano.
517 Clematis St., West Palm Beach
Unit B
Fort Lauderdale's newest speakeasy-themed cocktail bar requires one thing most don't: your own personal door code. Sure, you may have to slip through the back of a bathroom to get into Bodega's back bar in Miami Beach, and the door marked "employees only" at Coyo Taco in Wynwood doubles as an entrance to its own hidden bar for those in the know. But nothing is quite as clandestine as Unit B, located on the second-floor space above Flagler Village's Brass Tap. Look hard enough and you'll discover the entrance to Unit B on the first floor, which is a simple woodpaneled door that, at first glance, appears to be nothing more than a spirit storage closet. A keypad beyond the initial entry will give you pause because you'll need a door code to gain access, which happens to be a number that will change nightly or for special guests. To get one, a quick visit to the Unit B website will point you in the right direction. Open Wednesday through Saturday, Unit B features eight Prohibition-inspired cocktails, with a twist. Served with whimsical detail, they're meant to spirit you to a different time and place with all the sights, sounds, and aromas evocative of the 1920s. Try the spicy-sweet 21st Amendment, a blend of Scotch, fresh lemon juice, and orange blossom honey and ginger syrups. Upon serving, the bartenders send it off with a spritzing of Laphroaig 10 from a small perfume bottle for a sophisticated touch. Unit B.
551 N. Federal Hwy., Fort Lauderdale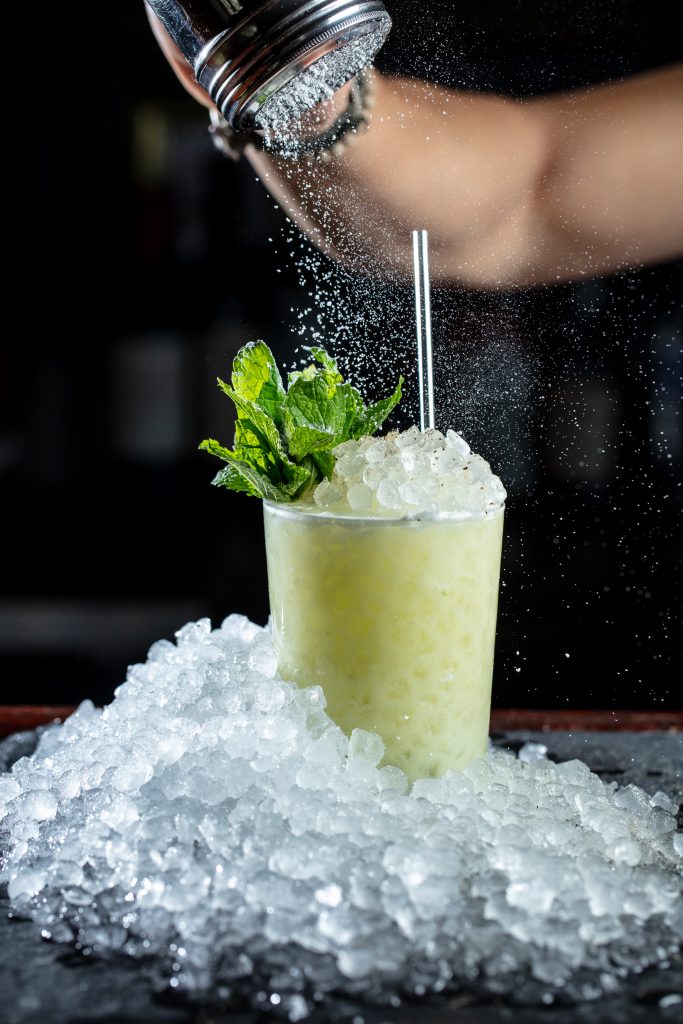 Driftwood
New to the scene but not new to the game, the good people at Driftwood are shaking up the cocktail world in all the right ways. Run by husband and wife team, Jimmy Everett and Ilia Gonzalez with help from cocktail guru Freddy Schwenk, their goal is to provide craft cocktails using unexpected combinations that bring kindness to your palate and an intoxicating smile to your face. The bar space is super cozy and a little unassuming, but out of it comes drinks with really bold flavors in a visually stimulating manner. You can tell that each drink was made with a purpose, from the shape of the glass to the size of the ice to the manicured garnish, and created to be the very best drink it can be. The Trail Mix Mai Tai is made with Flor de Cana 4 Year Rum, Plantation Barbados 5 Year Rum, macadamia, almond, banana and lime, and will definitely throw you for a delicious flavor loop. You'll find another unique combination of flavors with the Verde Colada, which is made with St. George Green Chile Vodka, coconut, orange, pineapple and nutmeg. They even make their own ginger beer for their Dark and Stormy cocktails, so it's safe to say they're addicted to your gullet's never-ending quest for the perfect libation.
2005 S. Federal Highway, Boynton Beach
Apothecary 330
Accessible via the side entryway from Himmarshee Village's Pizza Craft, Apothecary 330 is a crafty answer to the area's imbibing scene. Here, a short copper bar with seating for up to 15 is mirrored by a cozy lounge area with bottle service on weekends. The cavernous interior includes a T-shaped custombuilt red leather couch and walls adorned with turn-of-thecentury knickknacks like old sewing machines and decades-old apothecary jars the owners sourced from nearby vintage dealers. Behind the bar, guests can find an assortment of rare and specialty liquors (about 250 bottles) with a focus on bourbon and whiskey, including a number of imported picks you might not find locally. Apothecary's interpretation of classic cocktails will provide the foundation of the menu, with modern takes on old-world favorites like the Sazerac, Hemingway daiquiri, NY sour, a gin fizz, a margarita, and — of course — the old-fashioned. Or go the route of an ever-revolving list of one-off's and seasonal specialties designed by the Apothecary staff, each made using small-batch and high-end spirits and an arsenal of homemade bitters, barrelaged liquors and infusions, syrups and foams.
330 S.E. Second Ave., Fort Lauderdale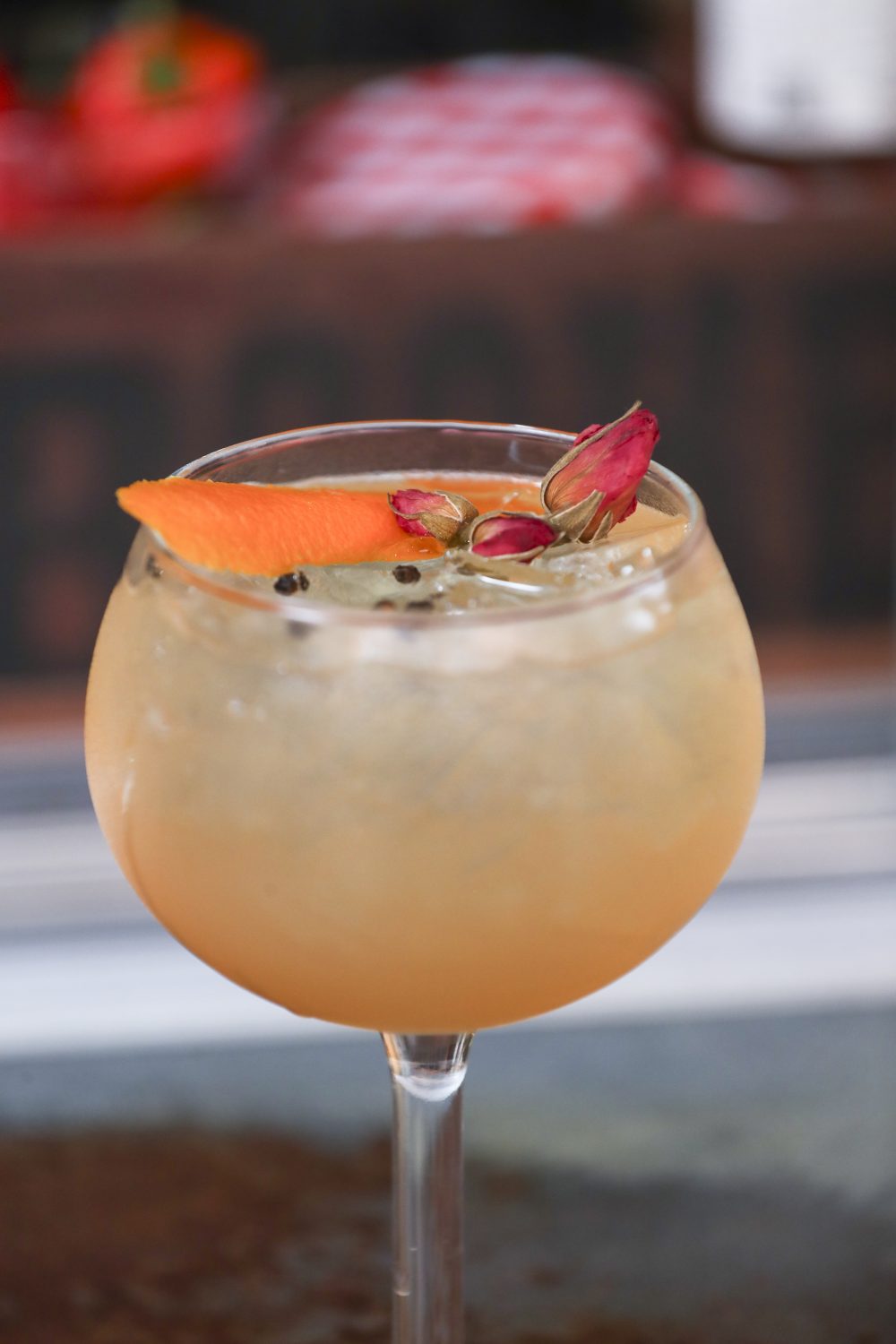 Kapow! Noodle Bar
Kapow! isn't just a noodle bar, it's also one of the county's best craft cocktail bars. Thirsty guests can indulge in a colorful drink selection drafted seasonally by mixologist Angela Dugan and bar manager Brett Robertson, who each take great pride in sourcing not only fresh herbs from the bar's own Boca Raton-based organic garden, but also using specialty spices and liquors to concoct some pretty intense pairings. Out of more than a dozen cocktails, you can even find several "low impact" drinks — those with fewer calories and less alcohol — to help keep indulging in check. This season, look for new combinations as well as the signature favorite known as the Spicy Lover, which combines fresh muddled cucumber and cilantro with agave, a dash of hot sauce, and a shot of good tequila. A larger, second location in West Palm Beach means there's even more to love.
431 Plaza Real, Boca Raton
Voltaire
If you're looking for a dimly-lit lounge that whispers French-inspired speakeasy where only lace and velvet are appropriate, you've found it in Voltaire. Located above Lost Weekend on Clematis in West Palm Beach, Voltaire is a relaxed and eclectic place to enjoy music, craft cocktails and killer sushi. Named after and inspired by the 18th century satirical writer, historian, and philosopher who advocated freedom of speech above all things, Voltaire is a haunt for patrons of the arts and those who want to celebrate freedom of expression. Key word: expression. They have fashioned not only a unique cocktail menu, but also an impressive sake menu that includes Takatenjin Soul of the Sensei, Fukucho Moon on the Water and Tozai Blossoms of Peace. If you're not in the Sake-it-to-me mood, have no fear, as they will gladly pour you one (or several) of their original cocktails, all of which are made with house-crafted ingredients. If you're feeling randy, enjoy the Shady Lady with Aviation gin, pomegranate, rosemary lemon shrub, and bubbles, or the Black Vi-Dahlia with Bulleit Rye Whiskey, Vidalia syrup, Grenache, and squid ink.
526 Clematis St., West Palm Beach
Mazie's
Welcome to Mazie's, where they're dishing out new comfort food and drinks that are rooted in tradition. It's like your favorite sweater from college but clean, perfumed and attractively bedazzled. Not only will their extremely extensive and delicious wine menu win your palate at first sip, but their classically-rooted, spirit- and technique-driven, and ever-changing cocktail menu will seal the deal and steal your palate for evermore. You are welcome to certainly order anything off of their cocktail menu, which features classic drinks that are kicked up several notches, but if you ask politely and with a bit of inquisitive drool, the bartenders will also oblige most special requests. (Note: I told the bartender I wanted a drink with a whipped egg white. I got a [damn delicious] drink with a whipped egg white.) Their Whiskey Cocktail is made with moonshine, pineapple gum syrup and bergamot bitters, and their signature Mazie's G&T is made with housemade gin, Fever Tree tonic, juniper and cucumber. Happy Hour is from 2:30 p.m. to 6:30 p.m. every day in their bar and lounge area so order a drink, kick your feet back, and toast to the Mazie's life.
3815 S. Dixie Highway, West Palm Beach