By David Rolland
2020 has been a rough go for music lovers. They might have their stacks of vinyl and an infinite content of music on the web, but for an audiophile, there's nothing like going out to see a live show.
Whether it's to sing along to their favorite song or the chance to discover someone new, concerts are their lifeblood. We figured we'd reminisce about our top spots in Palm Beach County to catch live music in pre-COVID days, and look forward to when we can all enjoy them again.
Guanabanas Island Restaurant and Bar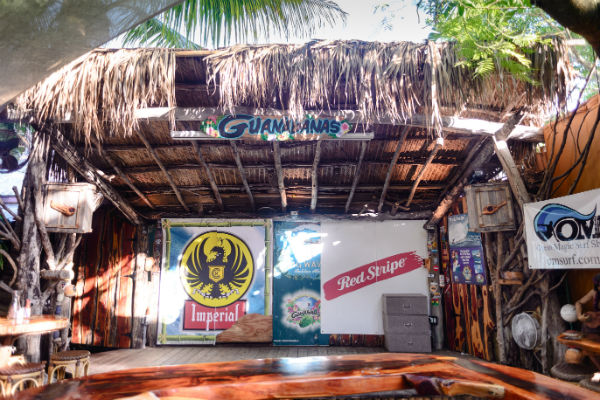 Dinner with a free show is the norm at Guanabanas. This waterfront tropical haven is a North County favorite for many, and it's easy to see why. Aside from Guanabanas' incredible menu and happy hour specials, its live music is the perfect addition. Local, regional and national artists grace Guanabanas' tiki stage several days a week, and you can even plan what artists to check out by visiting the restaurant's live music lineup.
960 N. Highway A1A, Jupiter; 561-747-8878; guanabanas.com; @guanabanasrestaurant
Rhum Shak
This beloved Lake Worth hangout hasn't let the music die. Every Thursday, Friday, and Saturday evening—coupled with a Sunday afternoon concert—you can enjoy Rhum Shak's food and adult beverages while being serenaded by talented singers like Michelle Wolf and Bryan Smith.
802 Lake Ave., Lake Worth; 561-755-7486; rhumshaklwbeach.com; @rhumshakfl
Crazy Uncle Mike's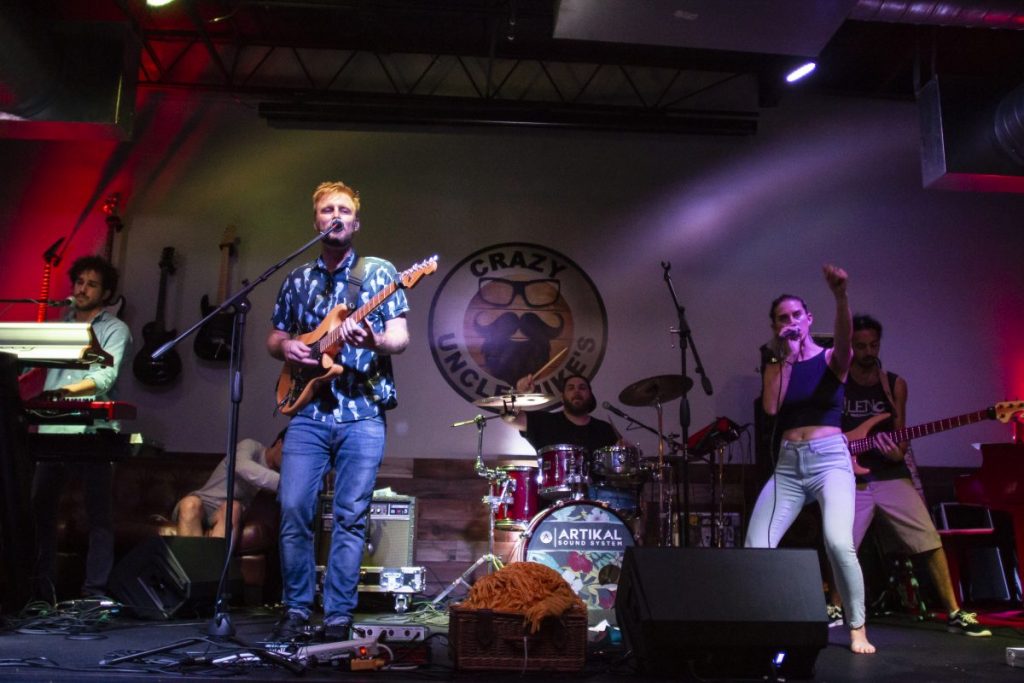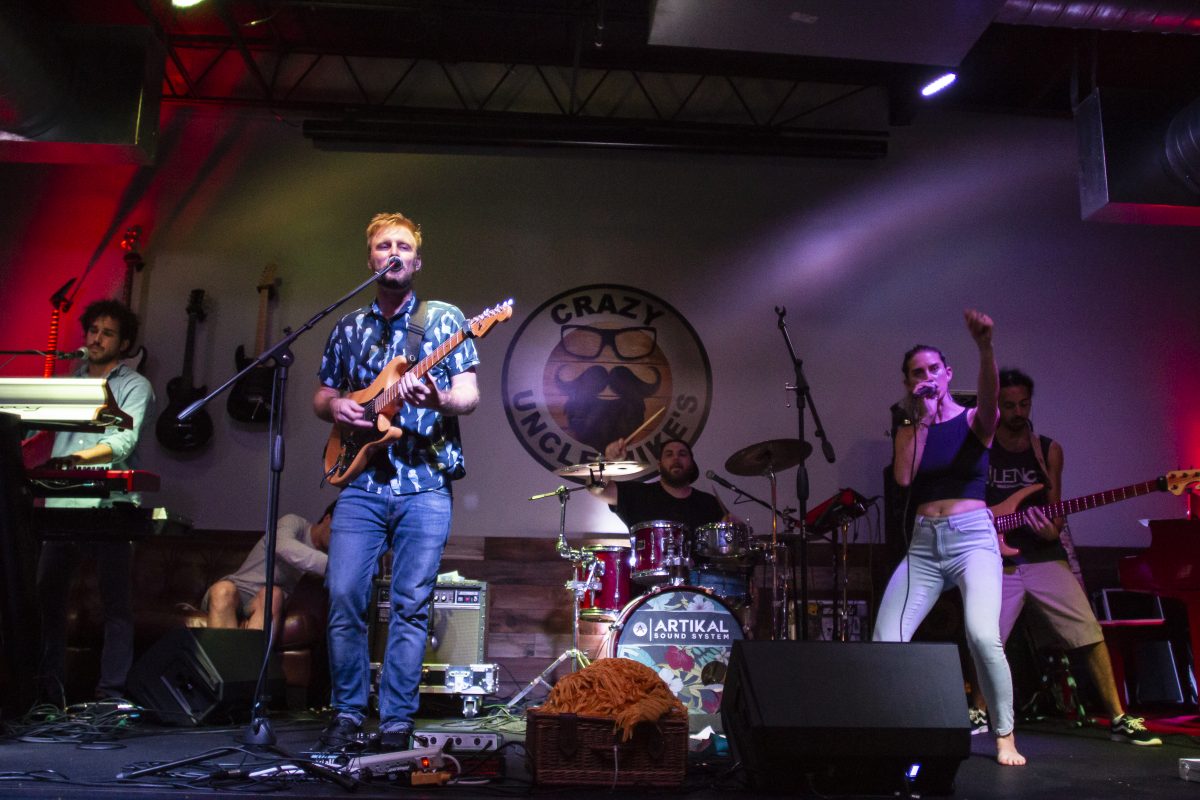 Music is just as important to Crazy Uncle Mike's identity as its beer and food menu. "Music was not an afterthought, it was a forethought," said owner Mike Goodwin. "We built a stage we thought entertainers would like. It's an isolated stage, the acoustics are incredible, and we soundproofed the walls so the room sounds great. We haven't gotten to this point yet, but we want live music every night; we mix up all varieties from reggae to rock to blues."
6450 N. Federal Highway, Boca Raton; 561-931-2889; crazyunclemikes.com; @crazyunclemikes
Respectable Street
Opened in 1987 in an old Salvation Army building, Respectable Street made their name by bringing respectable acts to their stage. Over the past three-plus decades, everyone from the Red Hot Chili Peppers to Lee "Scratch" Perry have brought the goods to West Palm.
518 Clematis St., West Palm Beach; 561-832-9999; sub-culture.org/respectable-street; @respectablestreet
Voltaire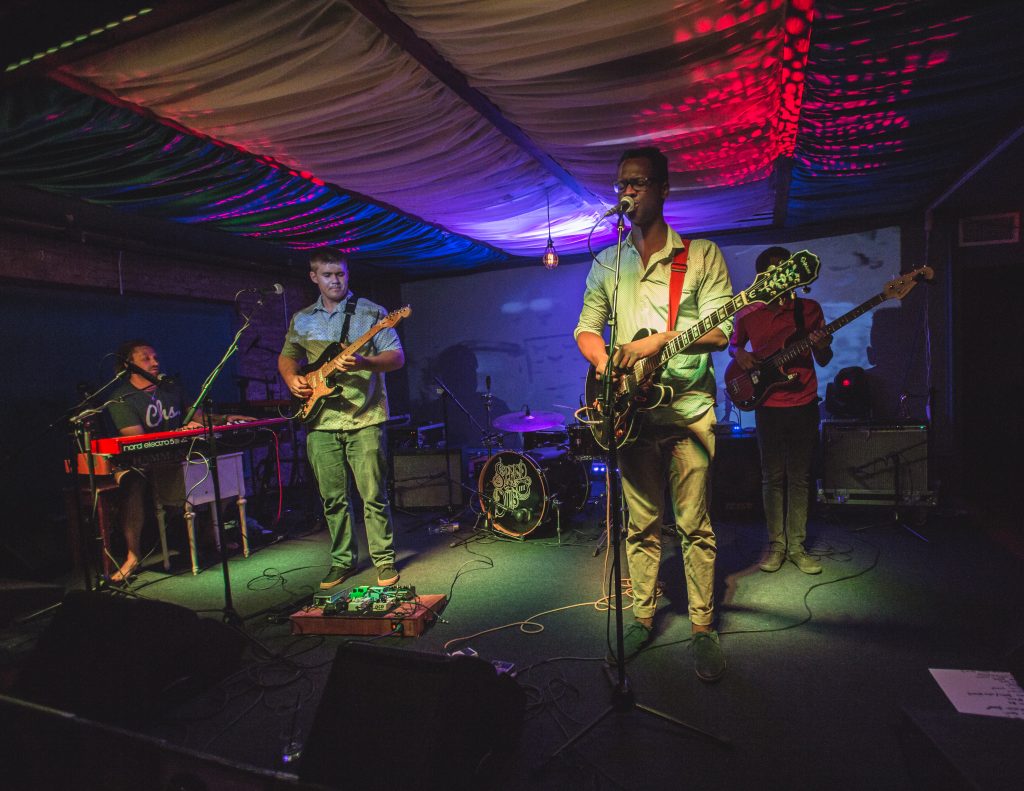 Voltaire was launched in 2017 with the intention of getting the audience as close as possible to the musicians. Mission accomplished. Voltaire's musical bookings are curated with a nice mix of national touring bands while at the same time putting a spotlight on local acts. The quality of the sound coming out of the speakers is always top-notch as well, making this a venue musicians are always eager to play.
526 Clematis St., West Palm Beach; 561-408-5603; sub-culture.org/voltaire; @voltairewpb
E.R. Bradley's Saloon
For more than 30 years, this Downtown West Palm legend has brought the tunes. And in recent months, they haven't let a pandemic stop them from bringing the music. Their musical calendar was full in August with a different band playing every single night, giving some of your favorite local troubadours a chance to share their talents.
104 S. Clematis St., West Palm Beach; 561-833-3520; erbradleys.com; @erbradleys_wpb
Johnnie Brown's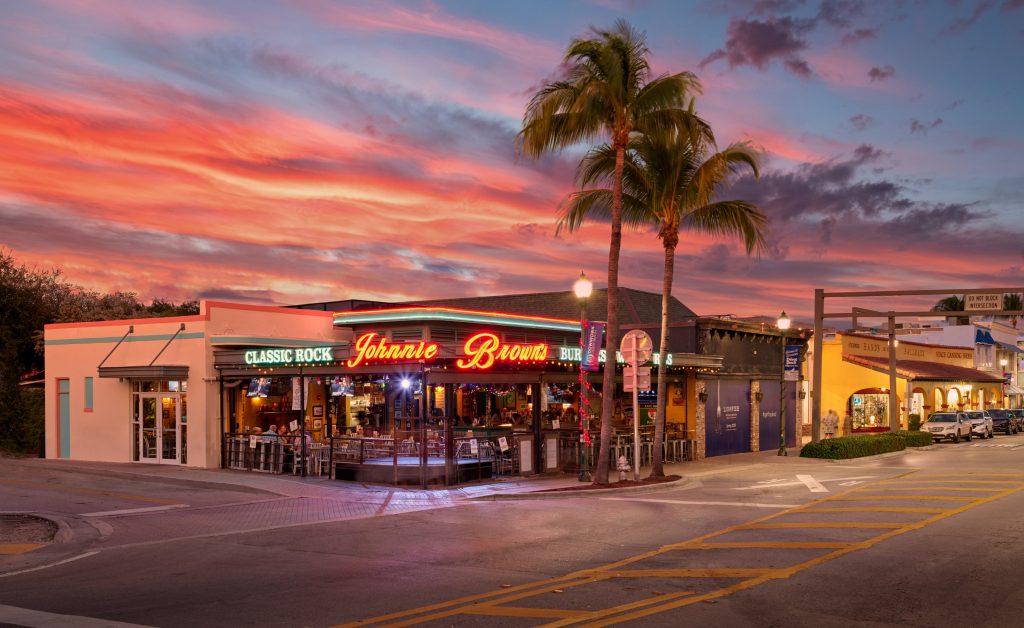 The Delray Beach retro rock 'n' roll bar has kept a consistent line-up since reopening this summer. The Elvis Experience at Johnnie Brown's happens every Monday with shows at 7:30 p.m. and 9:30 p.m.; The Hot Rod Show every Tuesday at 8 p.m.; and The Flyers every Wednesday at 8 p.m. South Florida bands hit the stage nightly Thursday through Sunday at 8 p.m., and solo artists play Saturdays and Sundays from 4 p.m. to 7 p.m.
301 E. Atlantic Ave, Delray Beach; 561-243-9911; johnniesbrowns.com; @johnniebrowns