New Music Venue Brings Versatile Lineups
by David Rolland
Photos: Snappin Necks Photography
If anyone knows the local music scene, it's Steev Rullman. In the early '90's he owned the all ages club Wormhole, and later he booked and marketed for Respectable Street and helped launch Propaganda. Most recently he's been concentrating on publishing his monthly music magazine PureHoney, but for the last few years Rullman has been thinking smaller. He'd wanted to launch a spot that allowed the audience to be as close as possible to the musicians. "I had been talking about the intimate venue concept for Downtown West Palm Beach with Rodney Mayo since 2012 when he rst gave me a tour of the building," Rullman said. "Most other towns had small rooms but it was sorely missing from the Downtown area." Today, Voltaire sits right above the new Lost Weekend and only two doors west of Respectable Street.
The goal was to get a nice mix of national touring bands while also putting a spotlight on local acts. Named after the French philosopher, Rullman says Voltaire is a mecca for anyone with artistic ambitions. Since they opened last August, versatility has been the key. "We host monthly parties like Funktion, a jazz night hosted by Public Sounds Collective. Sweet Sweet, a monthly songwriter showcase, Cabaret Voltaire, a deep house night every Saturday."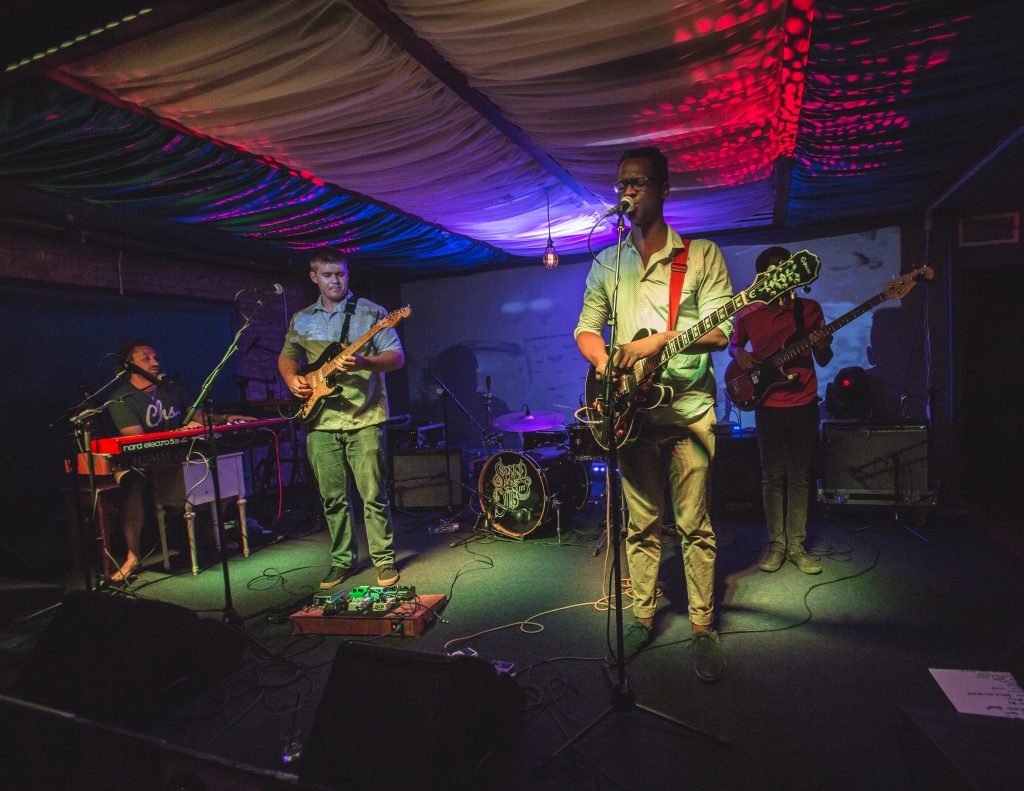 Ray Carbone who hosts Ray's Downtown every Sunday night thinks it's a perfect venue for his jazz and blues themed night. "It's like they picked up a building in New Orleans and dropped it in West Palm Beach. That New Orleans vibe goes all the way from the décor to the drinks."
Mick Swigert who hosts the monthly party Church of Dub is also a fan as the venue's soundsystem lets crowds hear reggae the way it was meant to be heard. "It's one of the only venues in South Florida that is truly made for the music. The entire focus is on the stage. As a musician or being in the audience it makes you feel like you're at home."
Over the venue's rst months, Rullman is proud about the number of bands they've drawn to West Palm including Shana Falana, Marbin, Boytoy and Unwed Sailor. Some of Rullman's personal favorite moments include the grand opening show featuring Dead and Loving It, the Bumblefest bonanza headlined by Holy Waves, and an October show by the Brooklyn dream pop group, Sound of Ceres.
526 Clematis St, West Palm Beach
Check out upcoming shows HERE