It's A Vibe. It's Contagious. It's Healthy.
by Savannah Sheehan
Photos: Paige Vuoto
Now with two locations, Rock Steady Juice Joint has become a mainstay in north Palm Beach County. Committed to using the highest quality, locally sourced fruits and vegetables when preparing their menu items, they have been able to elevate themselves amongst a crowded market of fast casual juice and smoothie spots. Pairing that with the friendly staff and irie vibes is just a portion of what led to their success.
"The path wasn't always easy," owner Drew Thompson explains. "There are so many little variables that go into running a successful business consistently. Day in and day out, you and your staff have to be on your game. The goal is not solely based on sales and getting customers in the door. It's to deliver an experience that will surely bring them back time and time again. Creating loyal customers, who believe in what your brand stands for. That's good business."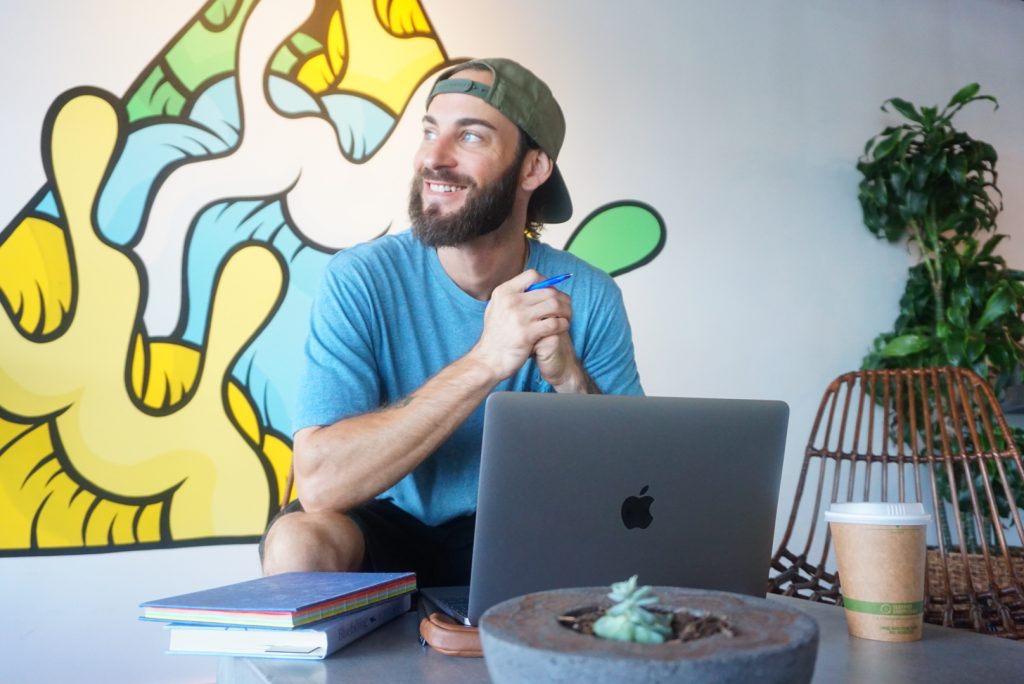 And keep them coming back is exactly what they've done. The vibe at their location is laid back and friendly while keeping things professional. The customers range all ages
and demographics with the common ground of looking for a healthy meal, snack or beverage. Owner, Drew Thompson tells us "The goal of Rock Steady all along has been to provide our community with an honest, organic option to fit any lifestyle and budget."
But the base of any good business like theirs is a good product. With that, let's talk the menu. It features organic cold pressed juices, but Rock Steady doesn't start and end with juice. The menu items also include their ever- popular acai bowls, avocado toast, and seasonal yogurt parfaits, or the 'pack your own greens' — a self-chosen salad creation.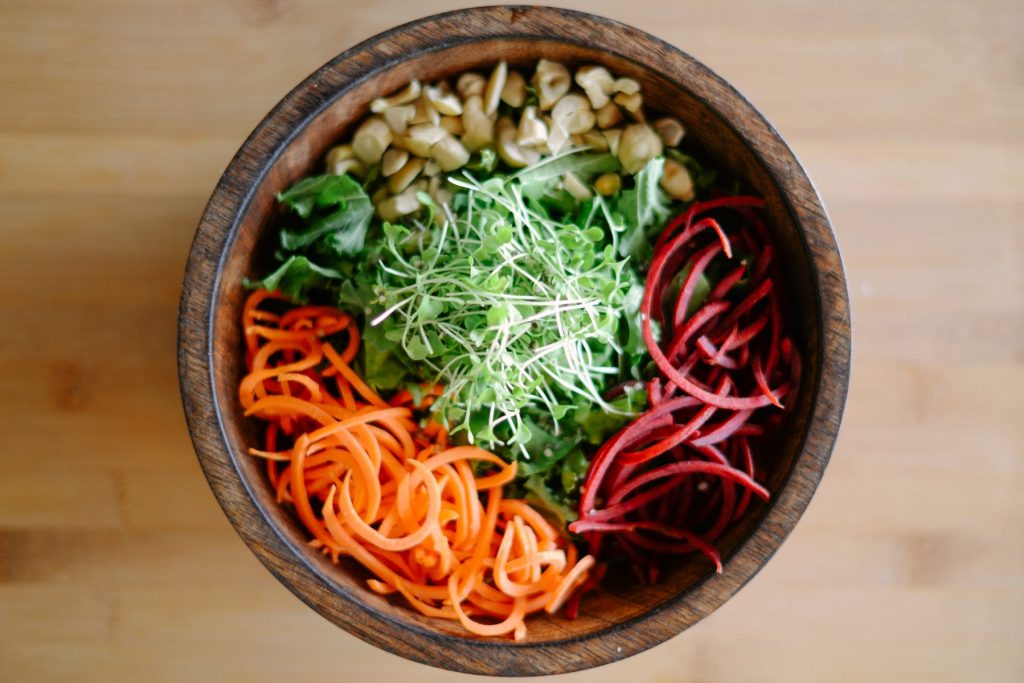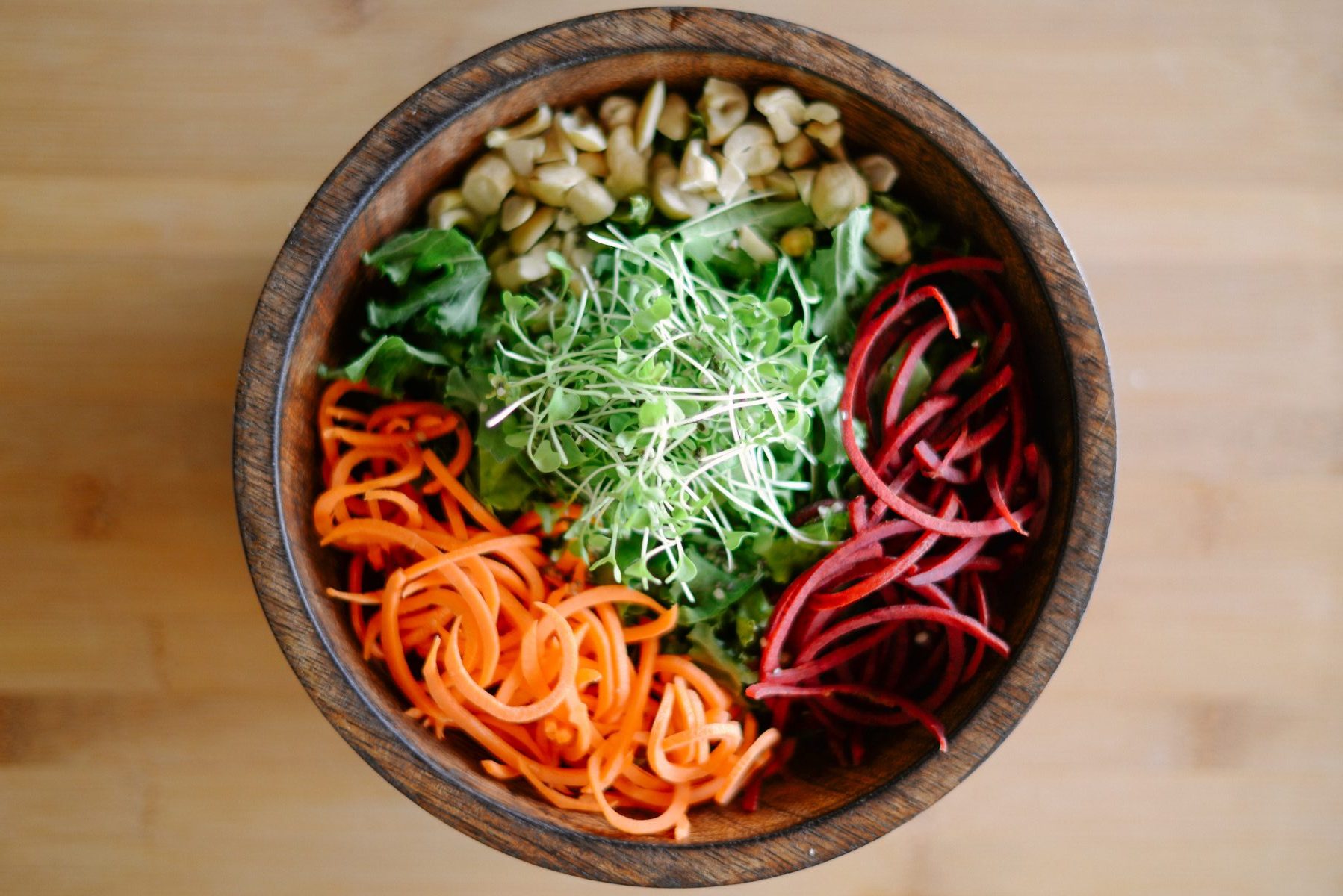 Some notable juices include the nutrition packed and low sugar option, Green Medicine. This beverage with a bite is made with kale, spinach, cucumber, celery, pear, ginger, parsley and lemon. While this may be for the more experienced juice drinkers, it's a house favorite for energy, a healthy immune system and more. If you're looking for something a little more mild and entry level, go for the Sweet Sensi. This refreshing option is made with strawberry, pineapple, orange, ginger and chia seeds.
One of their most popular items, to no surprise, are their acai bowls. They have a variety to suit your every preference, but it's the presentation that may surprise you. Take the smoothie bowls for example, which are both Instagram worthy and delicious.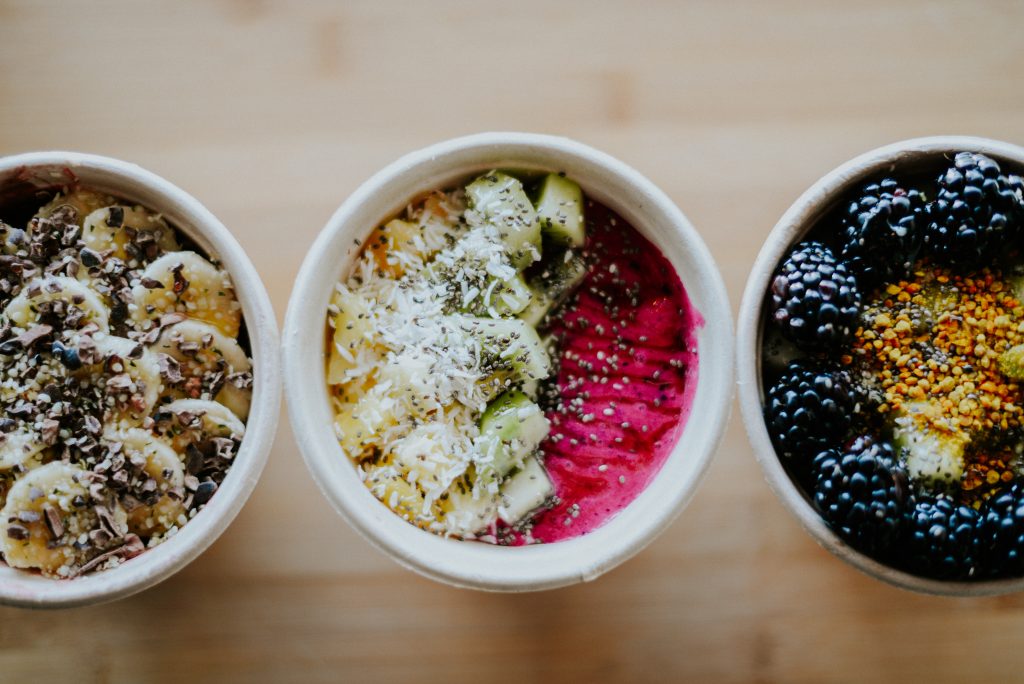 The superfood smoothies range from options like the Kaler Instinct to "I can't believe this is healthy" options like the Pumphouse Special. The latter comes with Pumphouse cold brew coffee, banana, chocolate protein, cinnamon, local honey and hemp seeds.
Most of the aforementioned attributes would be enough for most businesses to be successful, but Drew credits the Rock Steady of today to much more than that. "My brother Tyler Thompson, as well as Justin Copeland – who's like a brother to me as well." In addition, his girlfriend Brittany, for helping behind the scenes and as he puts it is "really the only individual who truly sees how much work goes into this." And most importantly to Drew his mom Brenda who "gave me the tools I needed to dig myself out of my darkest days as well as stepped up when I needed someone I could truly trust and rely on, without hesitation. I am forever indebted to her for so many reasons. There are so many things I would consider blessings in my life – my mom is at the top of that list."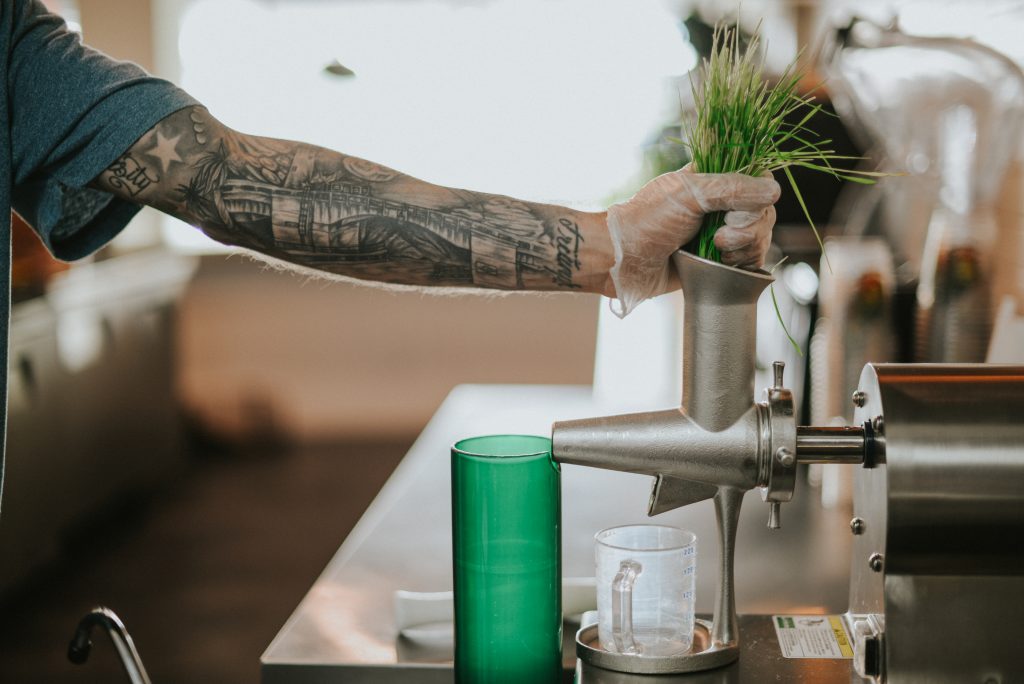 All of these ingredients combine to make a bright future for Rock Steady Juice Joint. As for more growth? "Everything in due time," Drew says. He wants to see the expansion of Rock Steady happen organically (pun intended). "I truly believe in developing from within. That's been my goal from the start. Who better to grow and scale your business than the ones who already know the in's and out's. I'm a big believer in culture, especially when it comes to business. My staff's beliefs run parallel with the brand's culture. They buy in to what it is that we are doing. They care, and choose to support the business every day of every week. They've sacrificed their personal time for the success of the company. I feel it is my duty to at least present them with that opportunity."
As for growing through franchising? "I've been approached for years…but I'm honestly not a believer. Not unless all parties involved are on the same page when it comes to values, beliefs, goals, priorities and purpose. I'm not interested in selling out. Quality will forever come before quantity. With that being said, keep an eye out for a third location."
201 N US-1 Suite C5B, Jupiter
420 US-1 Suite 2, North Palm Beach
@rocksteady561