Hell & Hollar: Dirty and Loud Rock & Roll
by David Rolland
Photos: Jakob Takos
Blake Burns wants to make sure people know the correct spelling of his rock band Hell & Hollar. "Hollar has an a. That puts a Southern drawl on an old term that means piss and vinegar." It's a fitting emphasis since the four-piece band has a Southern rock vibe to both their fast-paced songs like "Showdown" or the gritty blues of "Low and Slow."
As a kid, Burns split his time between Delray Beach and the upper peninsula of Michigan. "Both places had different people. Michigan was real blue collar. South Florida was full of that folklore of drug runners and smugglers. I saw Delray as an outsider as a big money, extravagant place lled with expensive cars and homes. I had different friends in both places. That made me a chameleon. I got good at putting myself in other people's shoes, which helps with songwriting," Burns said.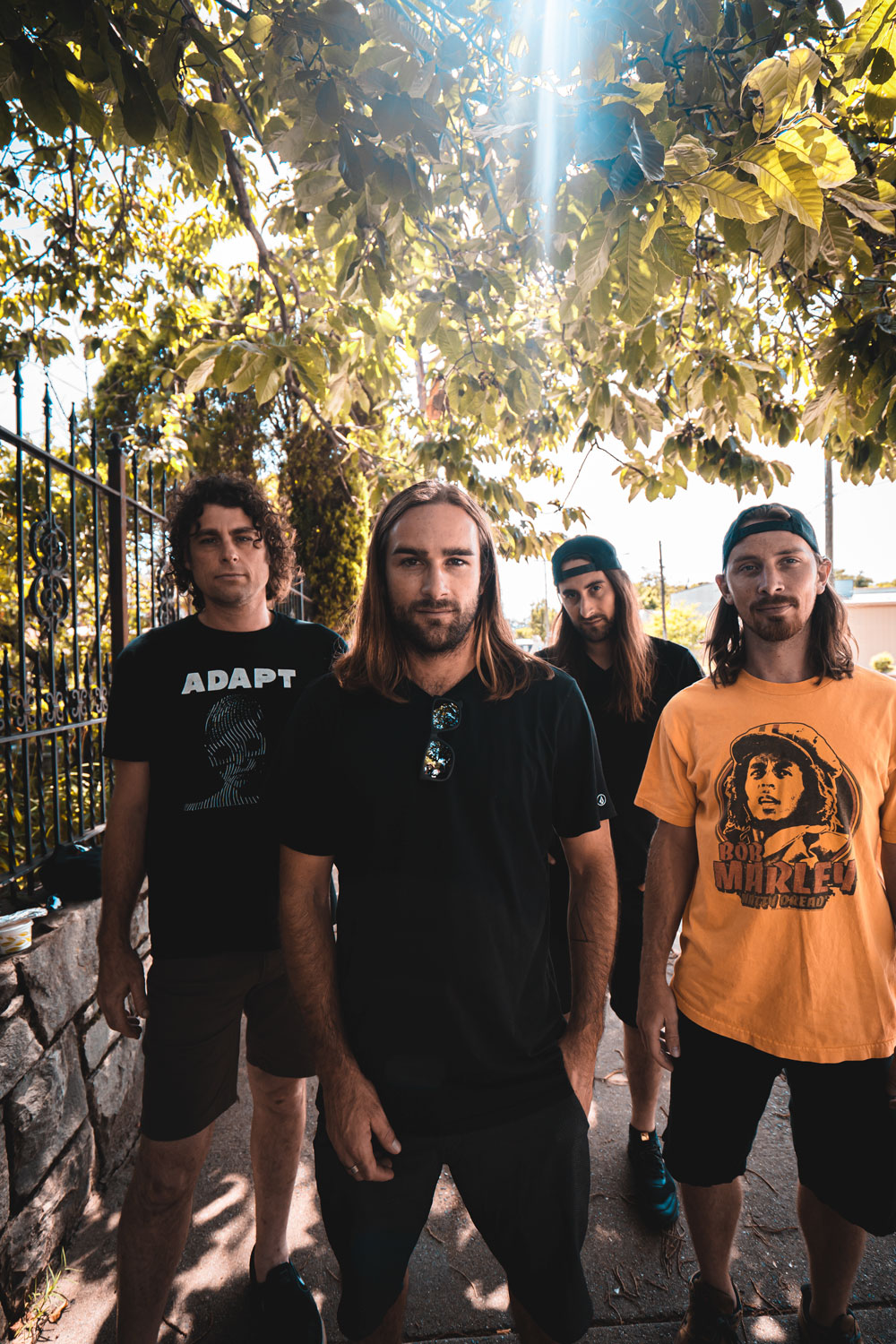 Burns, as singer and guitarist, originally started Hell & Hollar with his best friend, drummer Jean Lacerte, in 2014. The current iteration with bassist Johnny Dusko, drummer Nate Largent, and guitarist Ian Pattison fully jelled about a year ago. "I always intended it to be a four-piece [band] with two guitars," Burns said. The quartet bonded over '60s and '70s space rock influences like Deep Purple, King Crimson, and Pink Floyd. Burns added he's particularly influenced by bands like Clutch, Queens of the Stone Age, and Frank Black.
"I love bands you can't put in any real box that are trying to do something different. Like have one song just be a harmonica and an organ. A record shouldn't have to be something that people have to sh around for a good song."
Hell & Hollar took that philosophy into a Nashville recording studio for their debut self-titled EP. It was originally recorded in 2018, but with the band having recently picked up major distribution, they're slowly re-releasing all the songs. "442" was the first to be re-released and, like all their songs, it was a bit personal to Burns.
"My dad had an Oldsmobile dealership. If you look at the car on the cover it has a sticker of my dad's dealership," Burns said. "442 was my favorite car growing up. It's a fast car and it's a double entendre on how I've always been, never letting anybody get in the way."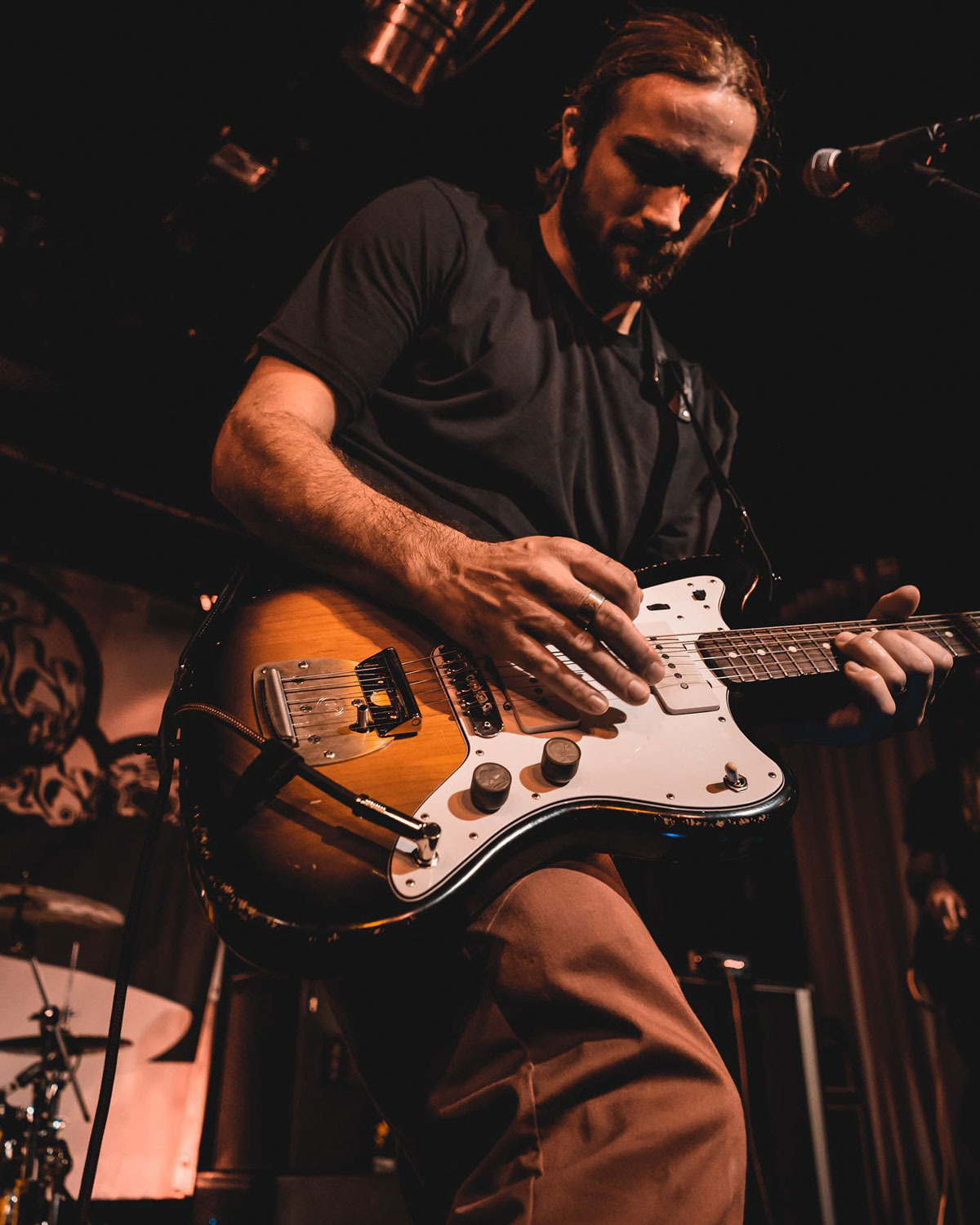 The band is planning a busy 2020 with the release of their first long player. "We want to release songs throughout the year, ending with a 13-song full length. 13 is important to me because I like to make fun of superstition," Burns said. By the time you read this they should have released the single "Siberian Hunter" as a bridge between the EP and LP. "It has an intense vibe that is about exactly what the title says. It's living off the land in a manly upbringing," Burns said.
There's a good chance the studio where they recorded the song had something to do with the "living off the land" theme. Burns lives on a five-acre property west of Lake Worth that used to be a horse farm, and renovated an apartment that was on the second floor of a barn into their recording studio. "My joke name for the studio is Double Lane," Burns said. "It's the name of one of our songs, but the space looks like a double-wide trailer."
After a tour that took them across America in 2019, Hell & Hollar has yet to commit to any dates for 2020. Burns says that you should keep your eyes open for local shows, and when they play, he says they come to rock. "We try to do two full run-throughs before we play. We make sure we can play the songs without thinking about them, then we can just be who we are. We have a couple beers and do what we do," Burns said.
And it's definitely going to involve some hollaring.