Photos by Ben Hicks
These are some of our favorite ways to stay wet and get salty without having to lug your whole life to the beach every weekend. As it gets hotter and the sand starts to cause blisters again, you may be thankful for a few alternative options. Here are your options, in order of least to most wet — relatively.
Pontoon Cruise
This one's more about getting boozy than getting out on the water, but hey, it's the thought that counts. Whether you've got an out- of-towner visiting, or you want a 360 degree view of the Jupiter Lighthouse, the Pontiki Cruise is a great way to spend a leisurely evening in Jupiter. It also makes a perfect pregame for dinner at any of Love Street's dining options. Pontiki launches off the dock at U-tiki Beach. Make sure you grab a drink from U-tiki's bar to enjoy during the cruise.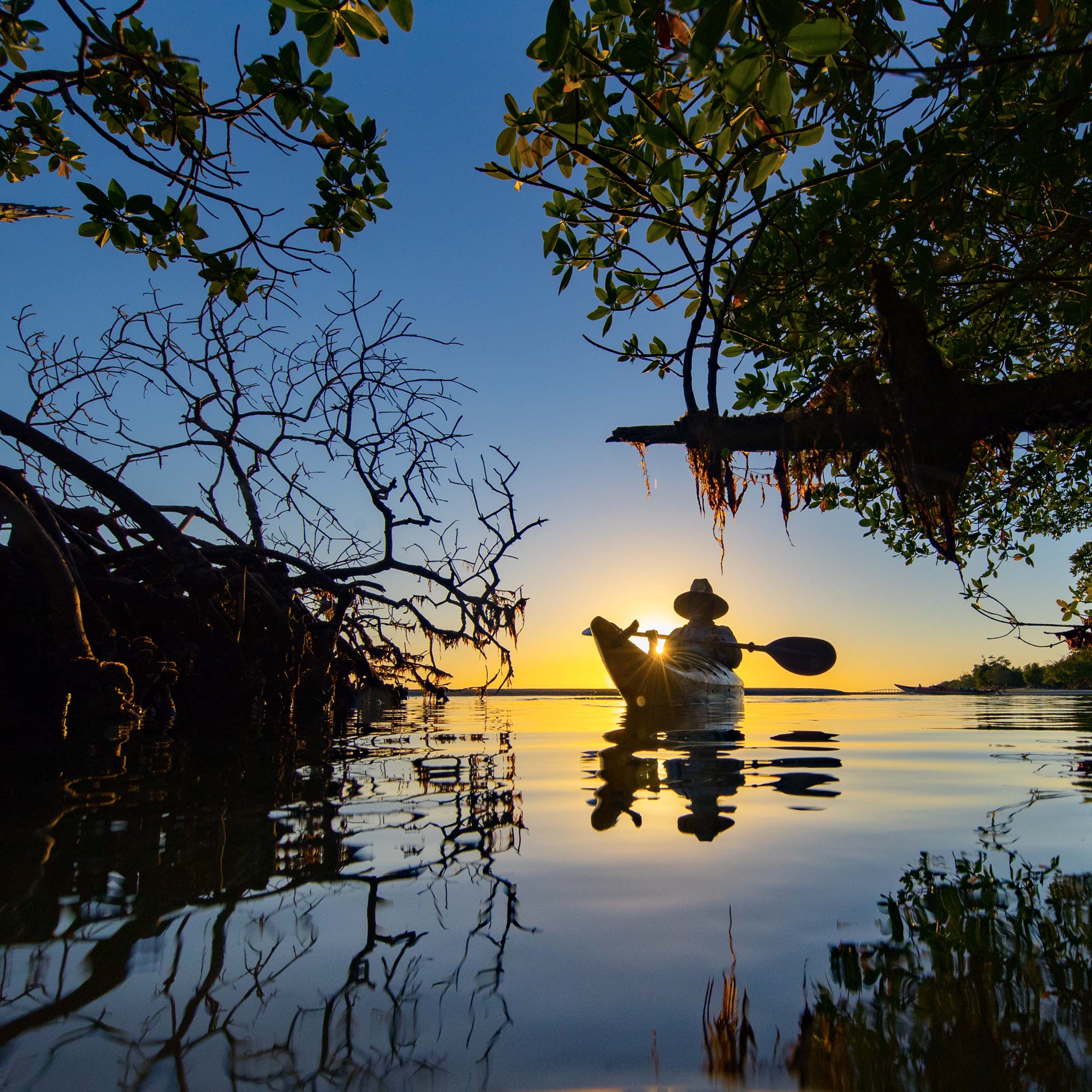 Kayaking
Kayaking is ranked less wet than jet skiing because we're hoping you're better than us at it (don't ask). One of the best spots for kayaking in Palm Beach County is in Riverbend Park. You can rent a kayak inside the park at Jupiter Outdoor Center and launch right into historical Florida. You can also rent kayaks at John D. MacArthur Beach State Park. You can explore the estuary or make the trip to Munyon Island.
Rent Jet Skis
Renting a jet ski is that thing that constantly gets talked about, but rarely ever actually happens. This is your sign to finally bite the bullet and actually do it. There are a couple spots where you can rent them, it just depends on where you want to dart around. To ski in the Intracoastal or the open ocean? Quite the conundrum.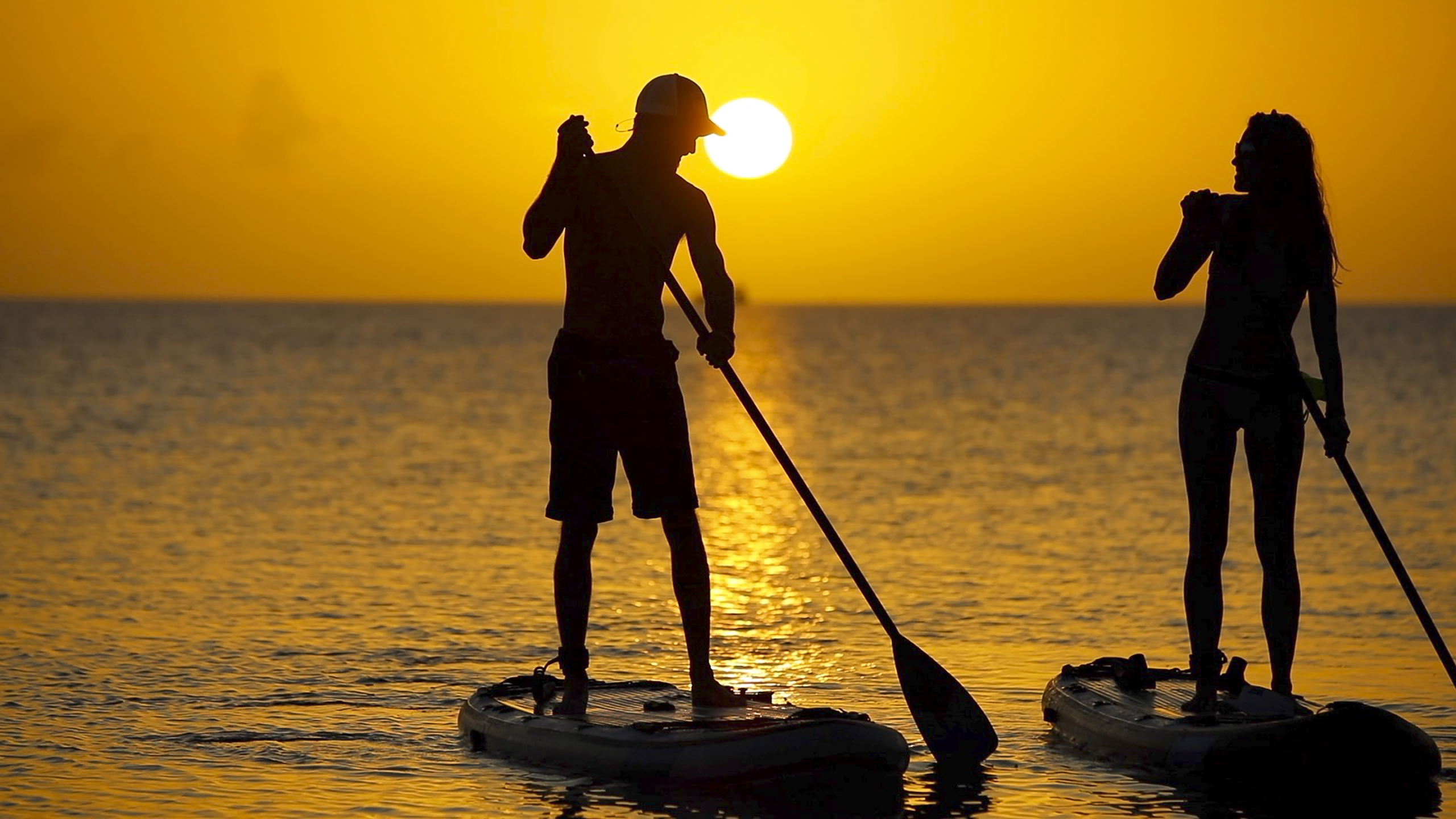 Paddleboarding
Are we starting to sound like a broken record with all this paddleboarding talk? It's just really fun and our friends at Blueline Surf & Paddle Co. are really good at it. They have beginner classes, guided eco-tours, paddleboard yoga and more. This is the last time we'll mention it. Though, that's probably not the truth.
Snorkeling
Legally we can't encourage you to bridge jump at Cato's, so instead we're endorsing snorkeling. Honestly, that's more our speed anyway. This spot in the Jupiter Inlet somehow always has crystal clear water and is a bustling habitat of all kinds of species. There's parking on the north side of the Bridge, but if that's full your best bet is to park at the lighthouse and walk down the path on the south side. Blue Heron Bridge is also a legendary snorkeling spot you should definitely check out.