The Barrel Room in Lighthouse Point is the Private Dining Experience You've Been Searching For
by David Rolland
Photos: Matthew Smith
Those of you who haven't visited Papa's Raw Bar in some time are in for a surprise on your next visit to this longtime Lighthouse Point fave. As a way to reinvent themselves during a tough time for restaurants, Papa's Raw Bar has unleashed The Barrel Room. In what was once Papa Hughie's Seafood World now stands a brand new lounge that specializes in elevated cocktails, and everyone is invited to imbibe. 
The Barrel Room's website describes themselves as "where our passionate mixologists shake up the perfect blend of potions, syrups and infusions, paired with spices, herbs, fresh-pressed juices and exotic ingredients. Our Chef's arsenal of creative culinary provisions are mind blowing and innovative and sure to take your palate to the wild side."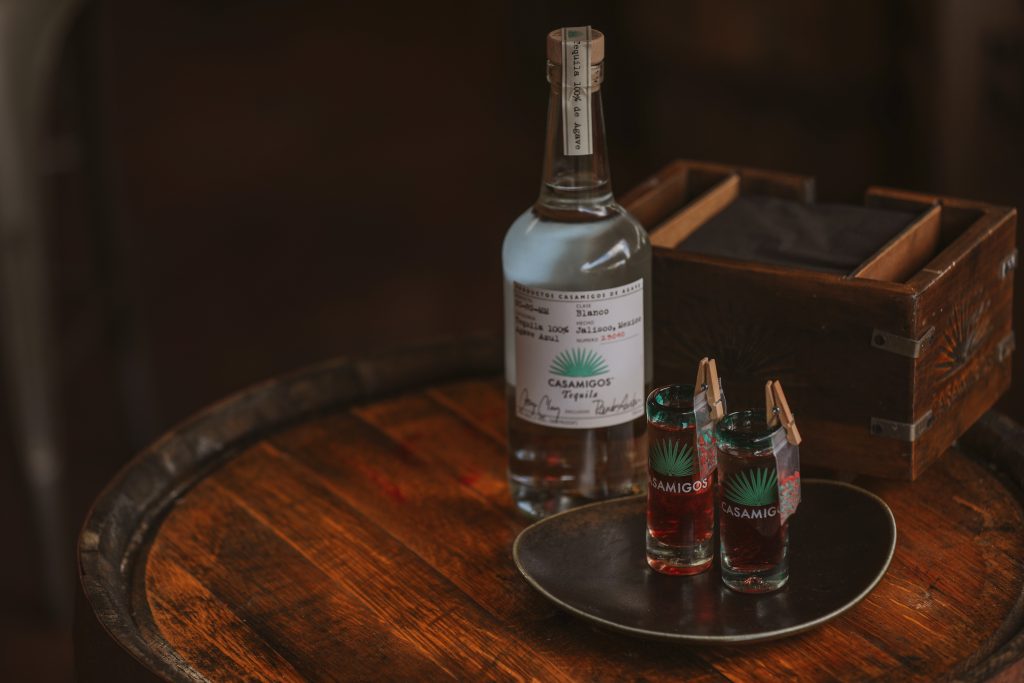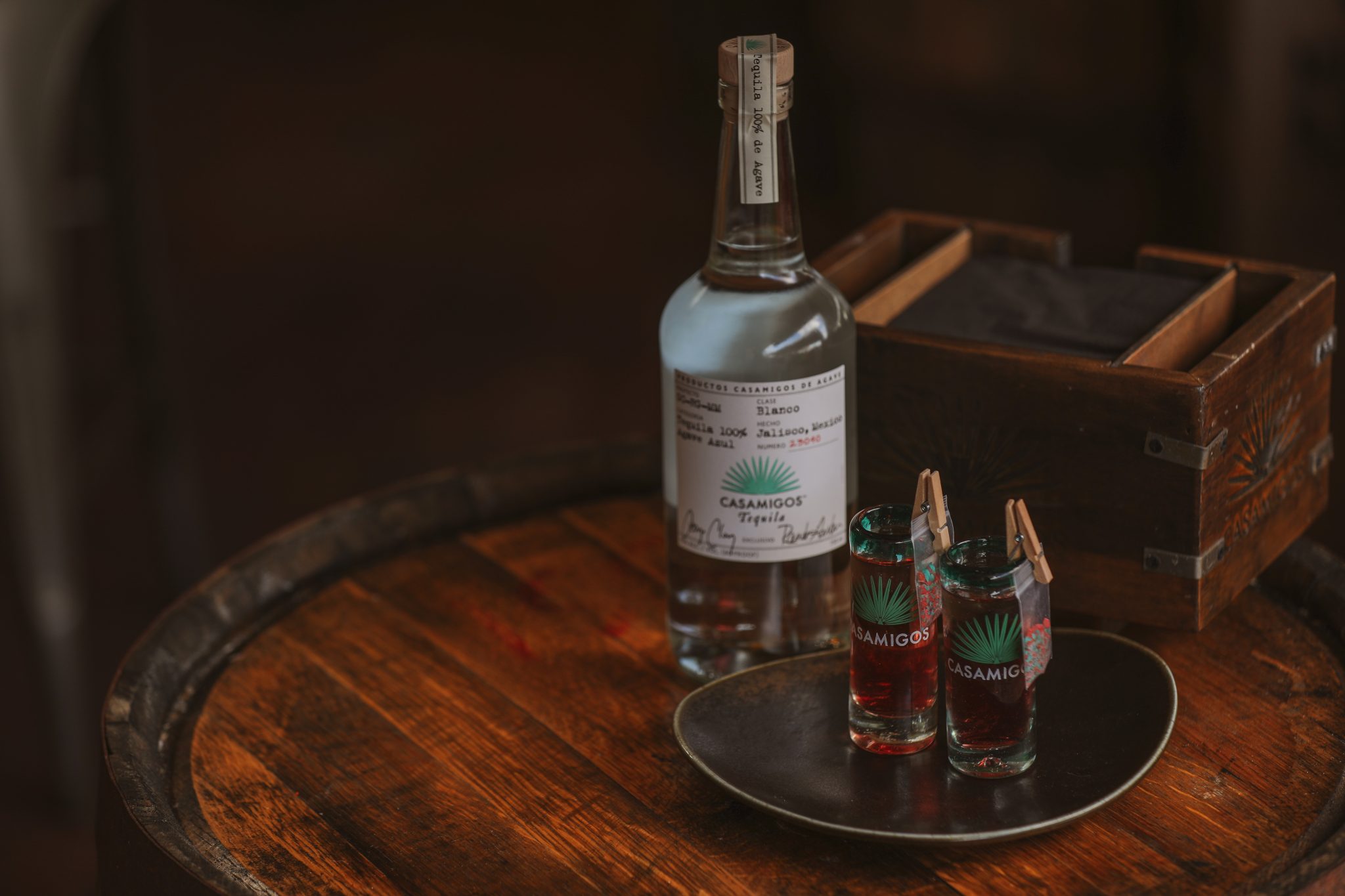 "Due to the pandemic we closed both restaurants and were living off the Fresh Market," explained owner and concierge Troy Ganter on the inspiration for Barrel Room. "We slowly opened the doors to Papa's Raw Bar and quickly realized we couldn't afford to operate two restaurants and 110 employees again. We did a great job catering to locals from two restaurants, but it was extremely challenging and large overhead. So it was my Dad, Papa Hughie's, idea to open up an oyster bar instead of reopening his 44-year-old landmark seafood world." 
Ganter went into brief detail about the logistics of this pivot. "Our team decided to run with it and not only open an oyster bar next to Papa's, but to open a private venue, The Barrel Room. With help from our city and guidance from our mentors, we consolidated all three businesses into one Papa's Raw Bar. By doing so we were able to meet requirements for a liquor license."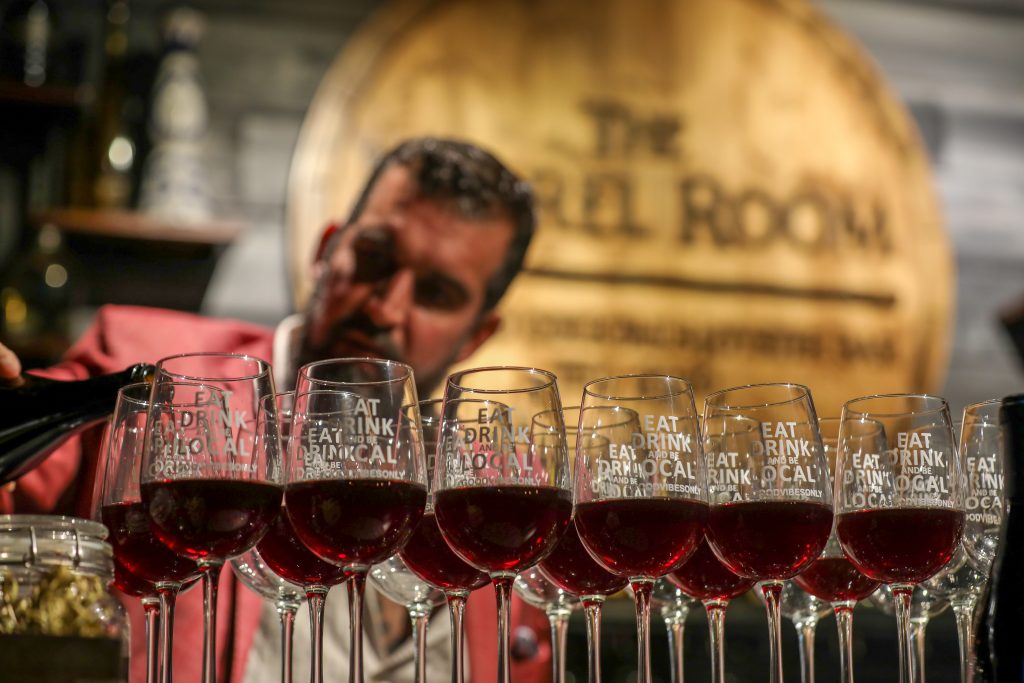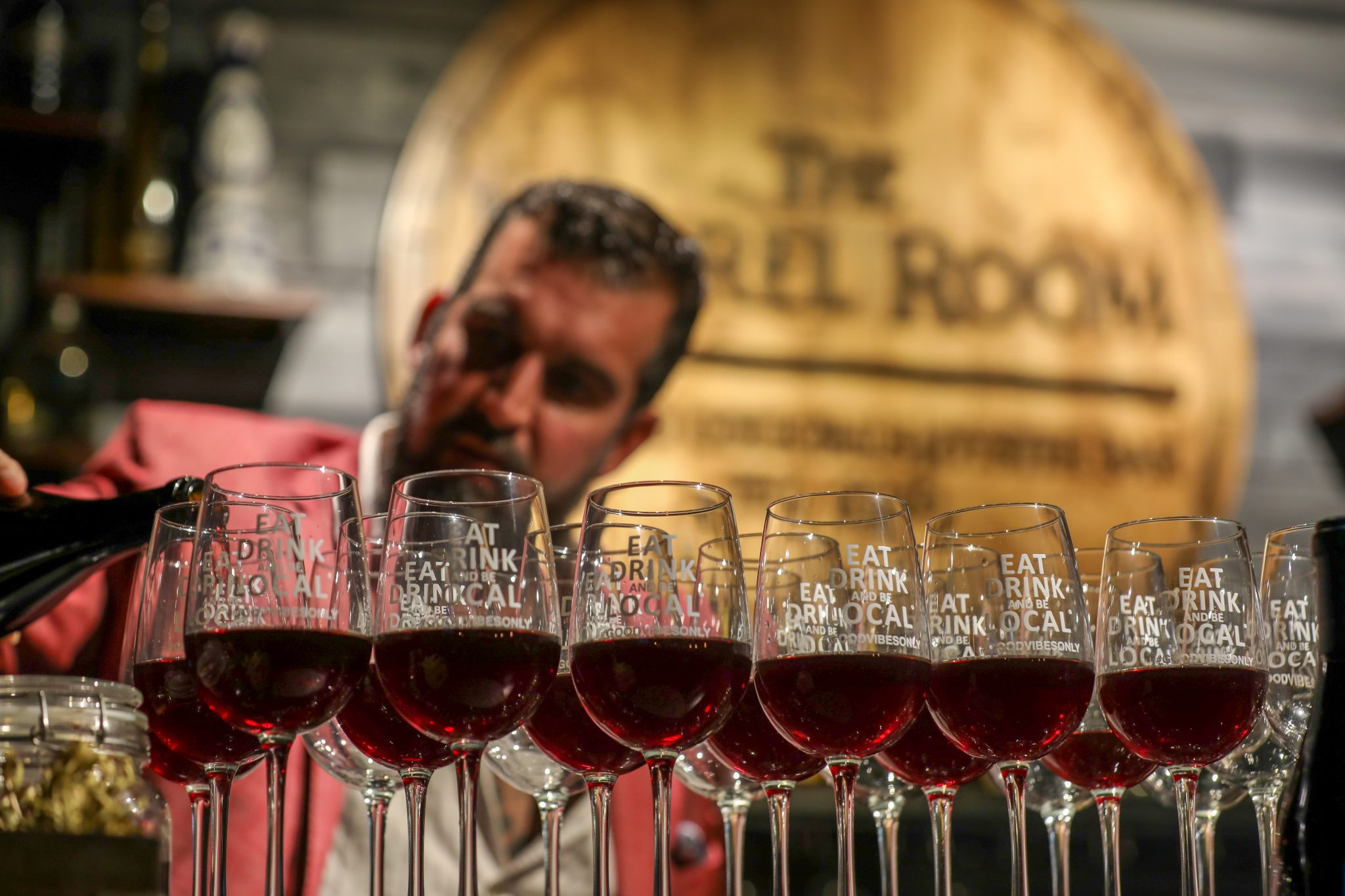 Their drink menu is highlighted by Papa's Old Fashioned, which consists of Papa's Pilar 24-year-old rum, bitters and house syrup in a smoked maple wood glass, and Naked & Famous, a concoction of mezcal, pineapple, sour mix, jalapeño, and lime. Their intimate food menu includes oysters, a selection of cured meats and cheeses, an artisan flatbread pizza, an impressive seafood tower with three differ- ent options, and more. 
The lounge, which had a soft opening in September 2020, aims to create the ambience of a Caribbean sea faring adventure. To keep true to their name, many of the room's tables are made of wooden barrels that were used for the aging of rum, beer and other types of adult beverages.
"We have been growing organically, one day at a time, first focusing on elevated cocktails inspired by The Aviary in Chicago along with culinary provisions from our arsenal of pairings, wine dinners and experience catering to our locals and South Florida's celebrities," Ganter said. "Our executive chef Chad Wyrosdick and sous chef James Hobday elevated our menus at The Barrel Room. We started off with a fun menu with elevated towers: naked crab, drunken lobster, stoned crab, charcuterie and more. This was a big hit, but locals still wanted the Raw Bar classics like our our famous sushi and hibachi items, and others went nuts over our famous Darioush wine dinners and culinary pairings."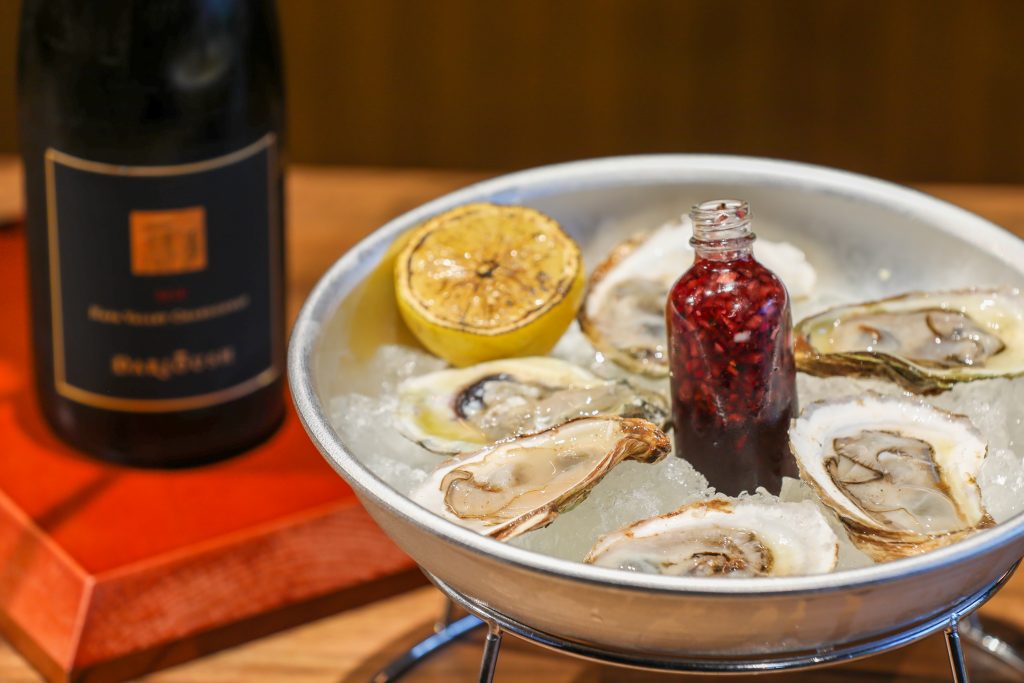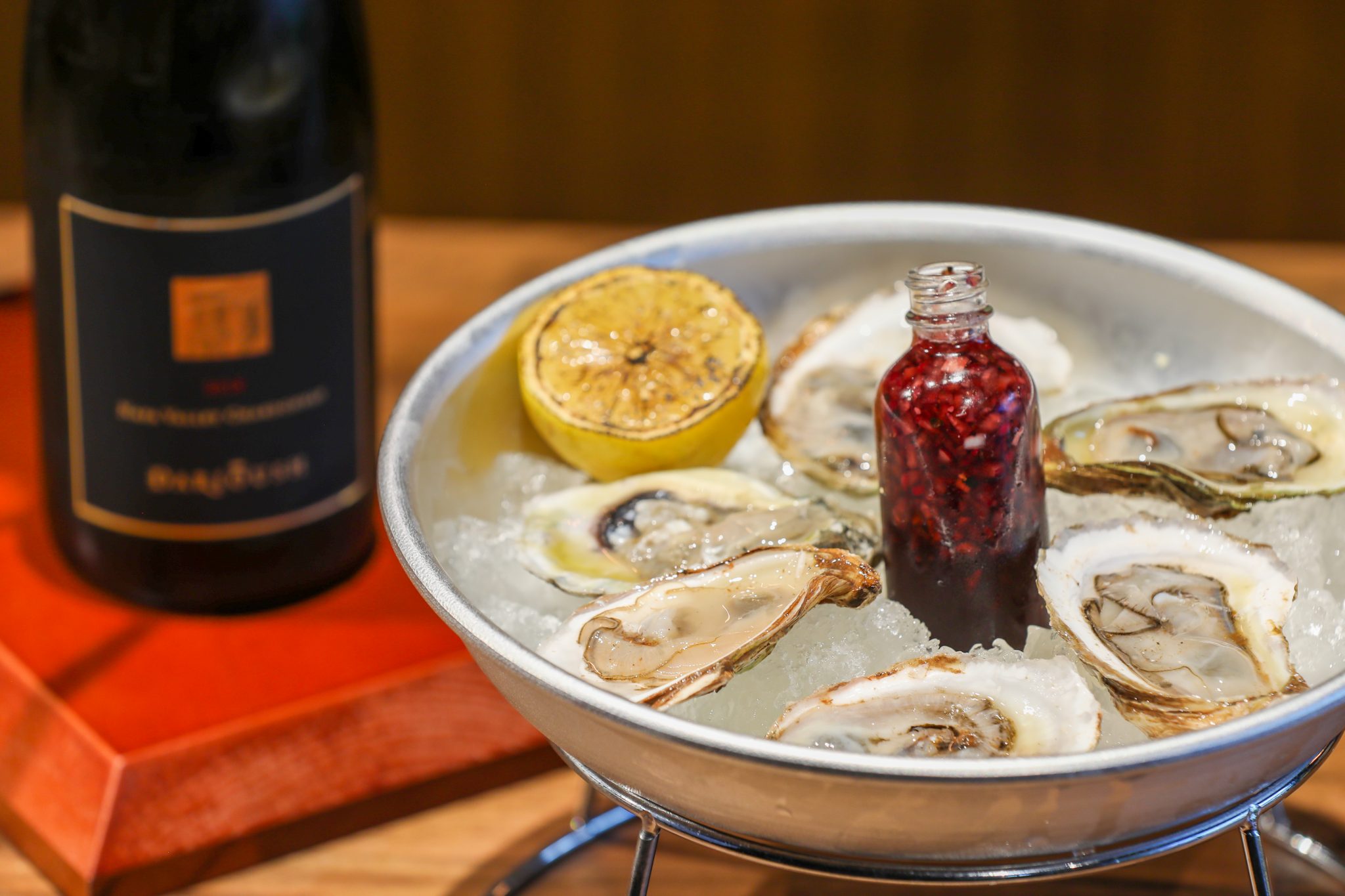 Ganter is pleased with The Barrel Room's slow evolution thus far. "I'm glad we didn't rush into things. We stayed true to our vision, which was to create a speakeasy private venue for locals to lounge with good vibes only. There's nothing like this around."
What excites Ganter the most about 2021 is fine tuning the Barrel Room's private dining experience. "We have always catered to our locals offsite at their homes and on their yachts. Now we have our own venue, which offers a unique experience. When you reserve The Barrel Room or VIP room, the sky's the limit."
To book your Barrel Room experience, contact concierge Troy Ganter a.k.a. "Papasan" at 954.520.1026 or email [email protected]
4610 N. Federal Highway, Lighthouse Point @papasbarrelroom