Positive Yardage with FAU Head Football Coach Charlie Partridge
Photos courtesy of FAU Athletics
New season upcoming, with a new Head Coach. Owls everywhere are stoked and the pigskin season can't get here fast enough. We caught up with Coach Partridge at FAU's annual fundraising golf tournament at Trump International and tossed a few questions his way.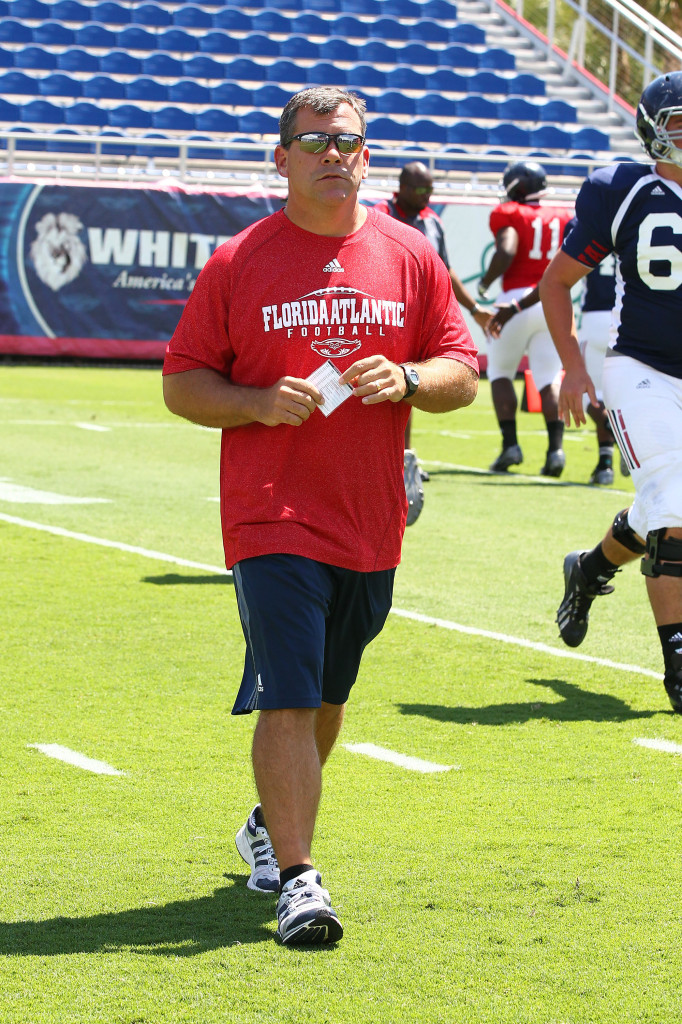 Q: First Coach, welcome back to Florida. Was getting back here something you always wanted to do?
A: Thanks, it's taken me 20 years to get back here and we're very excited—it couldn't have come at a more perfect time. With 2 daughters, a 5 and a 7 year old, getting them around my Dad and allowing him to be a Grandpa is exciting for everybody.
Q: What's the difference coaching student-athletes today vs. 10-15 years ago?
A: Kids today are very aware—they're not just going to do what the Coach says, they want to know "why", and that's OK. "Why am I being coached to do this and how is this going to help me and the team progress"? Also the kids learn and communicate differently—they are visual and physical learners; if I stand and lecture a young man for 60 minutes it's just not going to work.
Q: What are the most important things you have learned working up through the coaching ranks?
A: Be consistent and be myself. While I have picked up a lot of things along the way I have to be Charlie Partridge.
Q: Coming back to Florida, what impressed you when you walked on the FAU campus?
A: All positives…….from the President to the AD everyone else in the program, everyone and everything is aligned.
Q: What kind of major changes can we expect on the offensive and defensive side of the ball this season?
A: Not a whole lot of major changes. With the offense we'll have the same offensive coordinator and our new defensive coordinator operates very similar to how the defense ran last year. On offense the tempo will change. We have to be disciplined and make the plays we are supposed to make.
Q: If you were just drafted in the NFL Draft, what would your walk-up song be?
A: "Sandstorm" by Darude
Q: What's the worst question you've ever been asked in an interview?
A: Probably the one you just asked me.
Q: We checked out your bio picture on the FAU website. Did you know you bear an uncanny resemblance to George Bush?
A: That's a new one—maybe Fred Flintstone.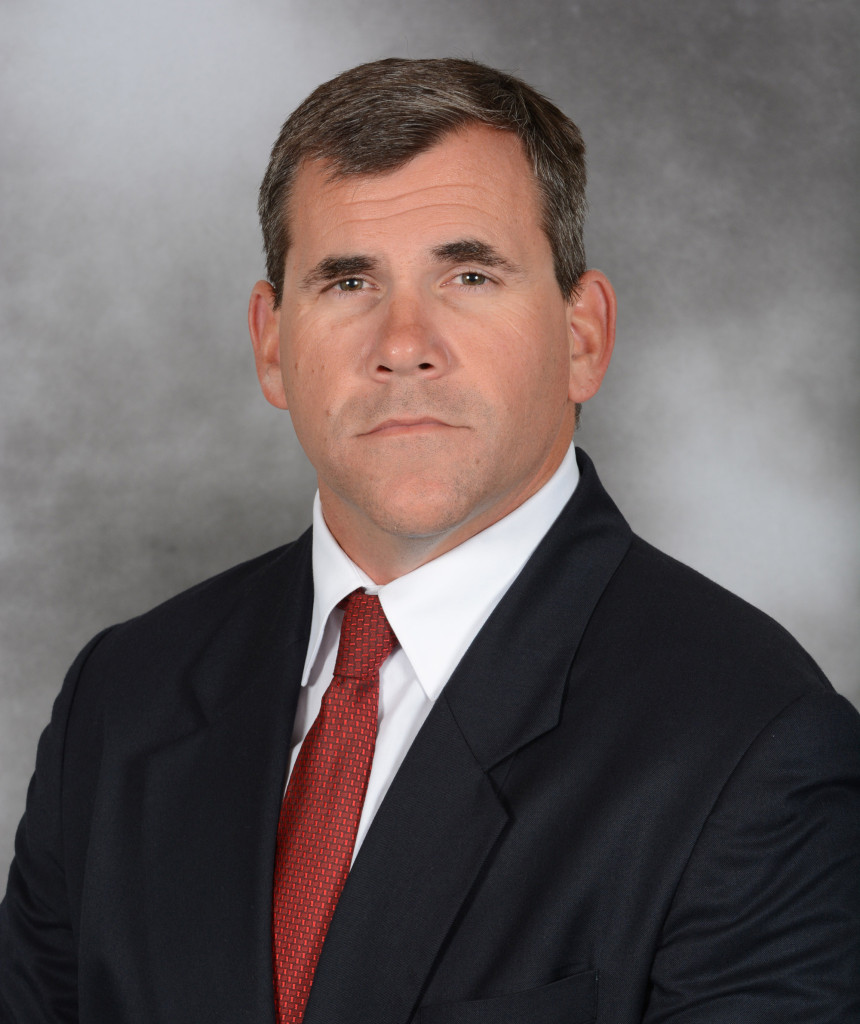 The Atlantic Current Magazine welcomes Coach Charlie Partridge and his family back to Florida. For football ticket info call 1-866-FAU-OWLS or visit [email protected]