Subs and hoagies and sandwiches, oh my!
By Kayla Ziadie
Soggy reputations and sexist connotations aside, sandwiches deserve far more credit for the underrated food they are. You can layer it to the heavens with your favorite vegetables, cheeses, meats and condiments—and the options to hold all its deliciousness in? You name it, you can make a sandwich out of it (looking at you, iceberg lettuce).
Whether you like your subs hot or cold for lunch, dinner or a 1 a.m. snack, we've rounded up the top four best sandwich spots in Boca Raton.
LaSpada's Original Hoagies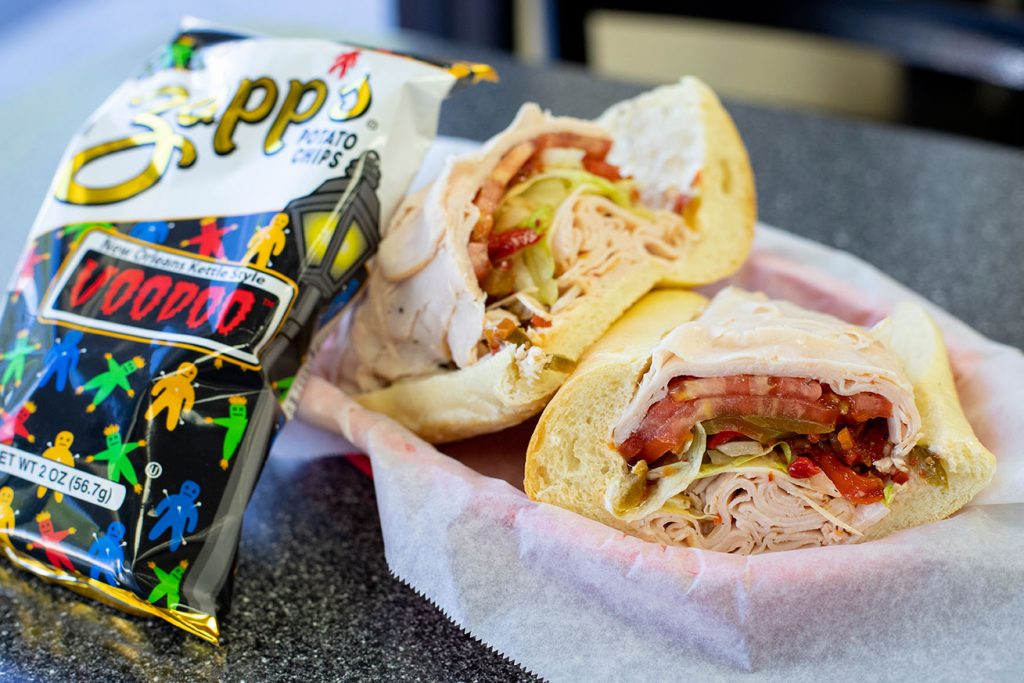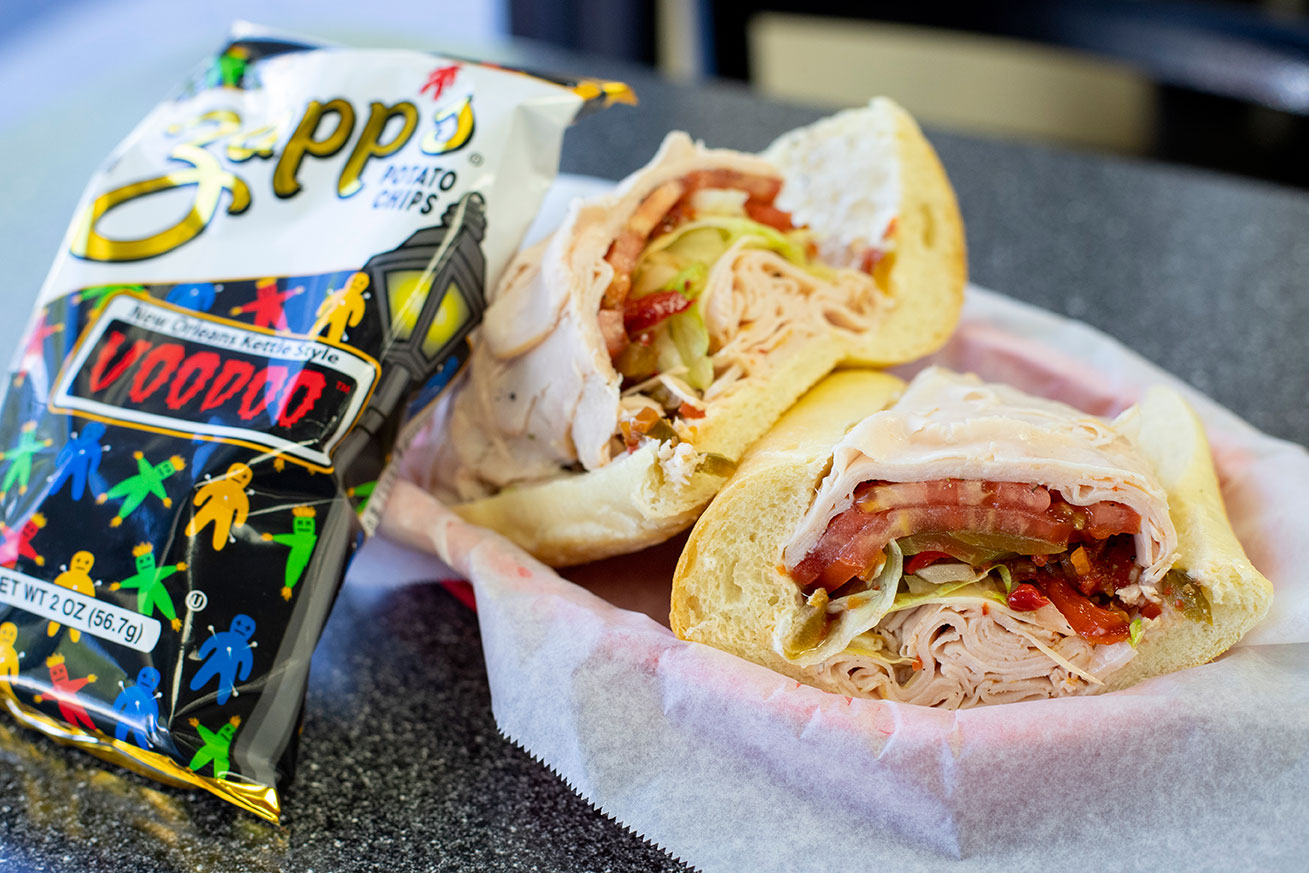 LaSpada's is far from your run-of-the-mill, fast-casual sub shop (cough, Subway). The local chain has graced South Florida with the "best damn hoagies in town" since 1974, and its reputation is renowned for good reason. Its hoagies are loaded with quality meats sliced in front of you, real cheese, and bread that comes freshly baked from a local Italian bakery.
Each cold hoagie comes with tomatoes, lettuce, onions, pickles, sweet peppers, hot peppers, oil, vinegar, salt and pepper. We recommend treating yourself with LaSpada's aptly named Monster (ham, turkey, roast beef and cheese) to hold you over 'til tomorrow's breakfast. If you're lucky, you will witness their infamous throwing of the meat from one end of the loan perfectly onto the bread at the other. 
LaSpada's Original Hoagies, 2240 NW 19th Street Ste. 614 Boca Raton; 561-393-1434; laspadashoagies.com
Galuppi's 620 Subs n' Salads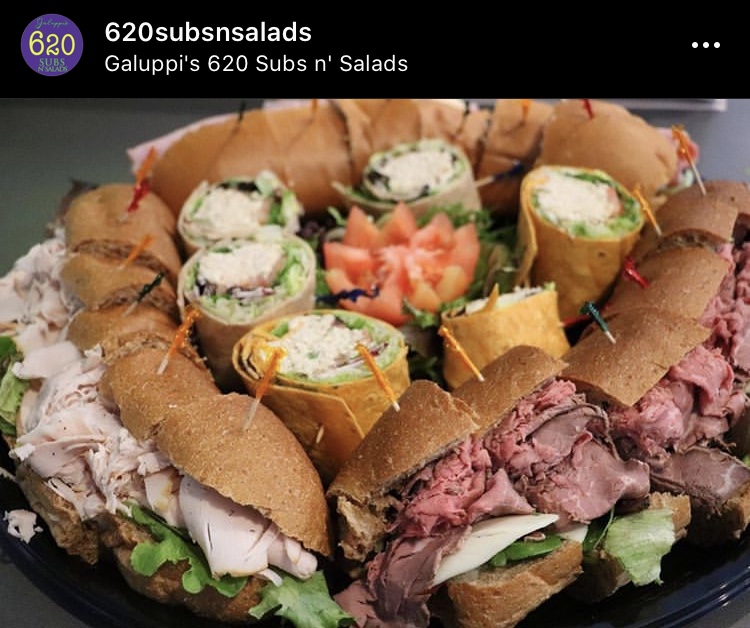 Just a hop, skip and a jump away from Mizner Park is Galuppi's 620 Subs n' Salads where their "name is their number." Tucked in the corner of a strip shopping center, this family-owned and operated eatery is the sister restaurant to Galuppi's on the Green in Pompano Beach. It also doesn't play when it comes to gargantuan subs and hearty salads.
Whether you choose a 6-inch, 8-inch or footlong sub, you can guarantee it'll overflow with goodness. You can't go wrong with a tried and true tuna salad sandwich (hint: add sweet roasted peppers), but a customer favorite is the Roast Beef Sub, piled high with thinly sliced roast beef. If Galuppi's salads call out your name instead, order the Sesame Ahi Tuna Salad made with Asian slaw, lo mein noodles and sushi-grade ahi tuna, drizzled with ginger soy vinaigrette and served with soy, wasabi and pickled ginger on the side.
Galuppi's 620 Subs n' Salads, 805 N. Federal Highway Ste. 2737, Boca Raton; 561-620-7827; 620subssalads.com
V&S Italian Deli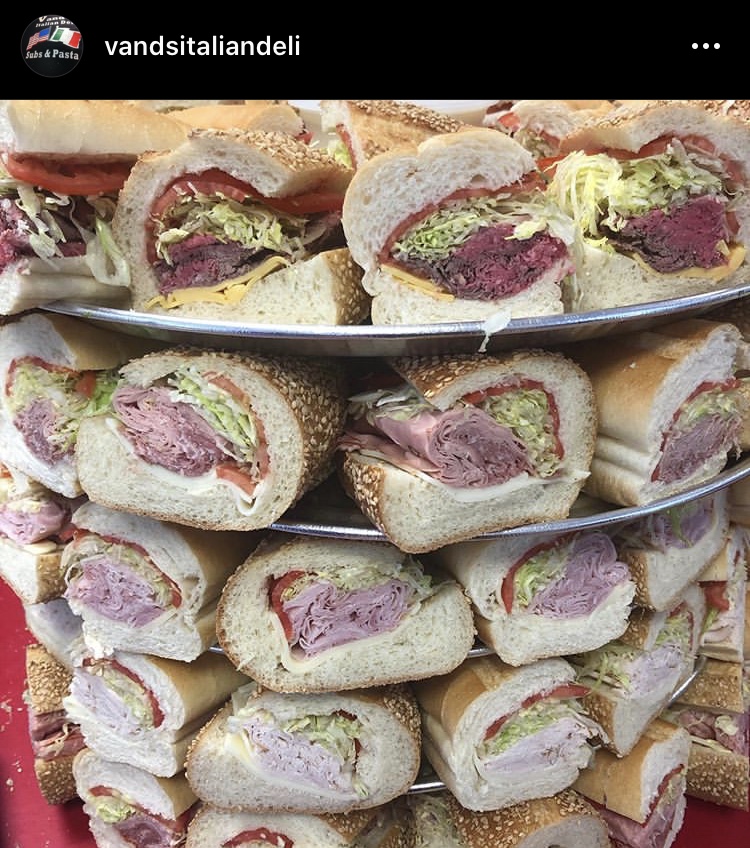 For the most authentic Italian sub in town worth leaving the house in pajamas for, V&S is hands-down the way to go. Since 1985, brother-owners Vinny and Sal Falcone have wow'd Boca with their Italian fare. From stuffed shells to fresh mozzarella to baked ziti, the pair can whip up any Italian feast. But it's their Italian Combo sub that could soothe wailing babies and mend broken friendships.
Okay, maybe not literally—but with the layers of hand-sliced Boar's Head meats, vegetables, cheese and a sturdy hunk of fresh bread as the vessel to hold it all together, it's easy to see why people travel miles to get their hands on it. With more than 20 made-to-order sandwiches, you'll have weeks' worth of lunch ideas to choose from.
V&S Italian Deli, 2621 N. Federal Highway, Boca Raton; 561-395-5206; facebook.com/V-S-Italian-Deli-143652325669724
D'Best Sandwich Shop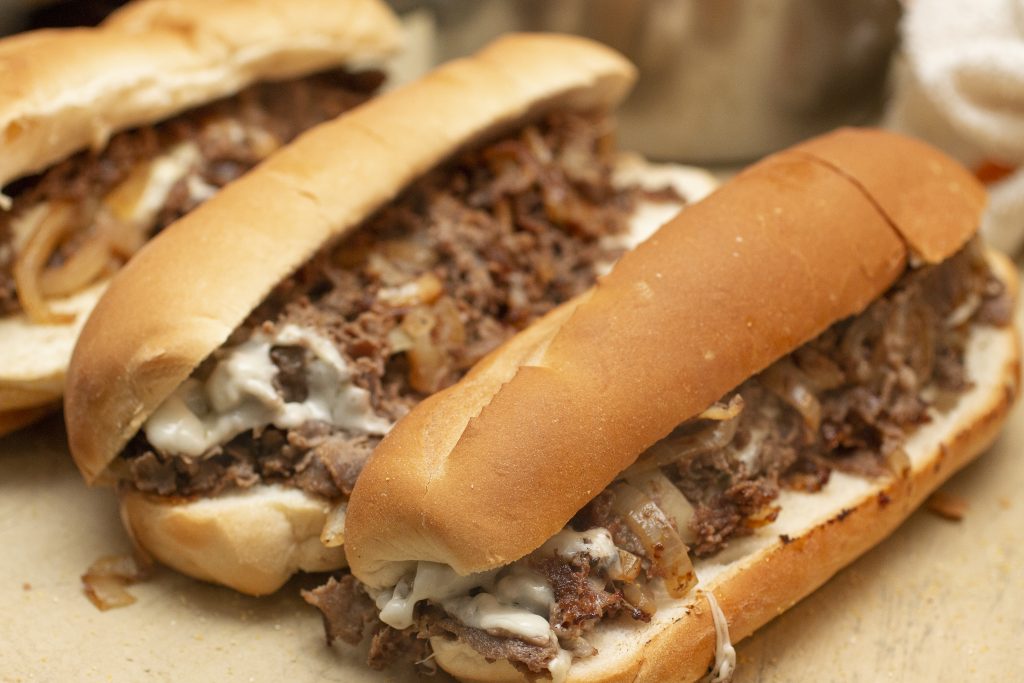 Freshmade ingredients are the name of the game at D'Best Sandwich Shop in Boca. Home to their signature D'Pilgrim, owners Johnny and Susannah Amygdalitsis have made D'Best live up to its name since 2007 and have kept their word with serving South County the "best cheesesteaks south of Philly." 
The D'Pilgrim sub is served hot or cold and features everyone's favorite Thanksgiving fixings, like D'Best turkey, stuffing, cranberry sauce and mayo. The promise of Philly-worthy cheesesteaks is true to its word and made with the options of onions, green peppers, mushrooms, provolone, swiss, mozzarella, white or yellow American cheese, and of course, Cheese Whiz. If you tend to root for the underdogs, then order the gooey Grilled Godfather hot sandwich, made with ham, capicola, Genoa salami, provolone and your choice of toppings.
D'Best Sandwich Shop, 5201 N. Dixie Highway, Boca Raton; 561-241-5155; dbestsandwichshop.com