By Alex Rendon
Photos: Kelly Coulson
Upscale but not stuffy. That's the overall vibe that effuses from Honey. Occupying the same 3500-square-foot space once held by dance club Delux on 13 East Atlantic Avenue, Honey offers a completely fresh redo of the environs. Gone are untz untz untz beats, packed dance floors and pulsating strobe lights, in favor of a more refined take on what nightlife can be about. "We wanted to create a welcoming place where people could come in after dinner, enjoy a nice craft cocktail and just lounge about," explained Scott Frielich about the concept behind Honey. Frielich, alongside Rodney Mayo and other partners, make up the Sub-Culture Restaurant Group empire, which is responsible for upwards of 15 locations throughout West Palm Beach to Miami (including the likes of Delray Beach's Dada, Boca Raton's Kapow! Noodle Bar, and Lost Weekend on South Beach.) The way he explained it, nothing was wrong with Delux per se, telling us it had a very successful run since opening its doors in 2001, and was coming out of one of the highest grossing years it's ever had. "However successful Delux was, it had its limitations," explained Frielich. "It operated strictly as a nightclub, with heavy business Thursday through Saturday night; what we wanted was to appeal to a broader base." Besides, as Frielich puts it, "Delux's flashing lights and pumping music may have been a little intimidating for some people."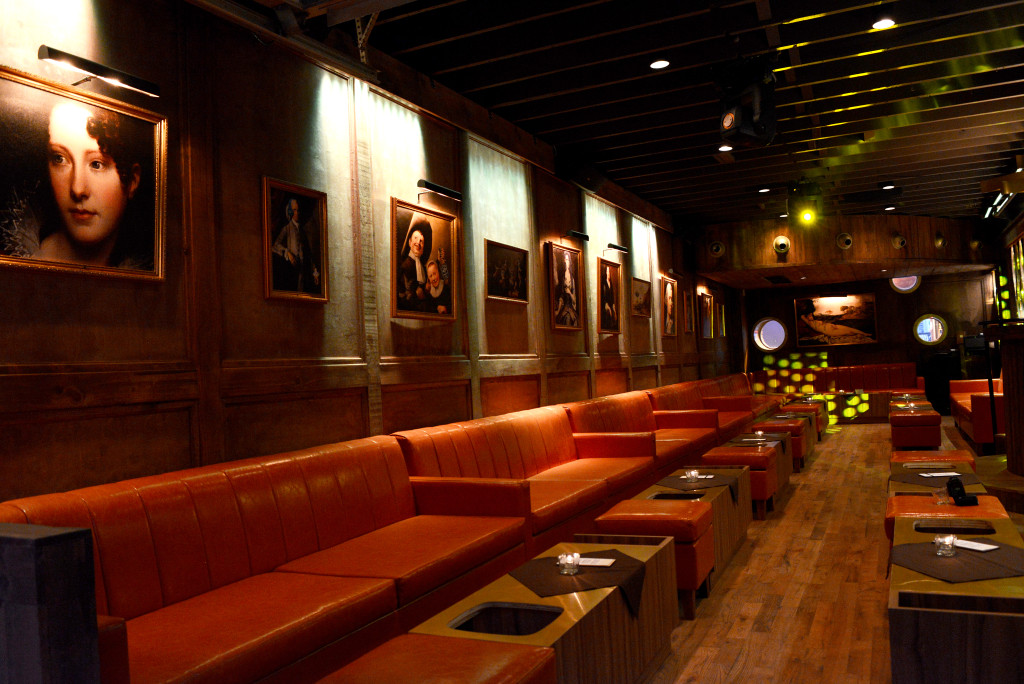 Whereas Delux may have been intimidating, Honey is absolutely inviting. The dance floor has been removed to make way for more seating, consisting of many a cushy couch throughout. The bar has been completely revamped and a dried tree from North Carolina has found its way onto the back patio area, where it is emblazoned by illuminated bird cages.
The interior boasts posh wood carved paneling and Victorian era-style paintings (with a twist) line the walls. The overall theme is modeled after a New York style speakeasy, with a little less highbrow flair. "Picture yourself at your grandfather's Palm Beach mansion, where you throw a house party and things get a little rowdy," explained Frielich about Honey's offbeat décor.
The idea was to create an upscale location that was just a wee bit off-kilter. Some of the old world paintings are tagged, with the Victorian subjects clinging to quarts of Jack Daniels. Inside one of the bathroom walls an inscription reads: "For a good time, call honey." "The graffiti is strategically placed," adds Frielich. "We wanted to add our own Sub-Culture touch to the place, but keeping our edginess subtly in the background."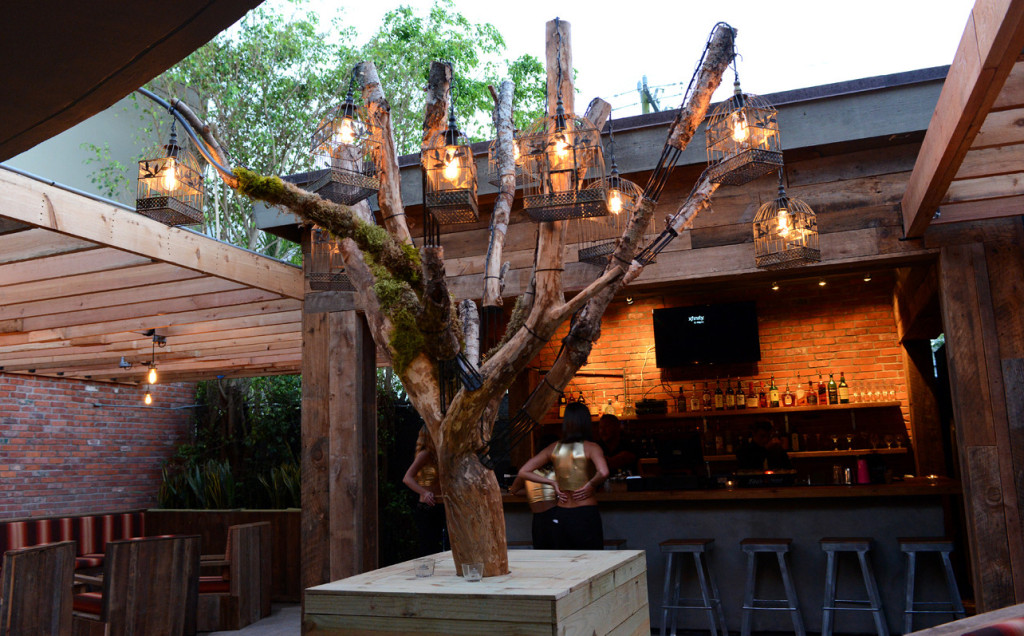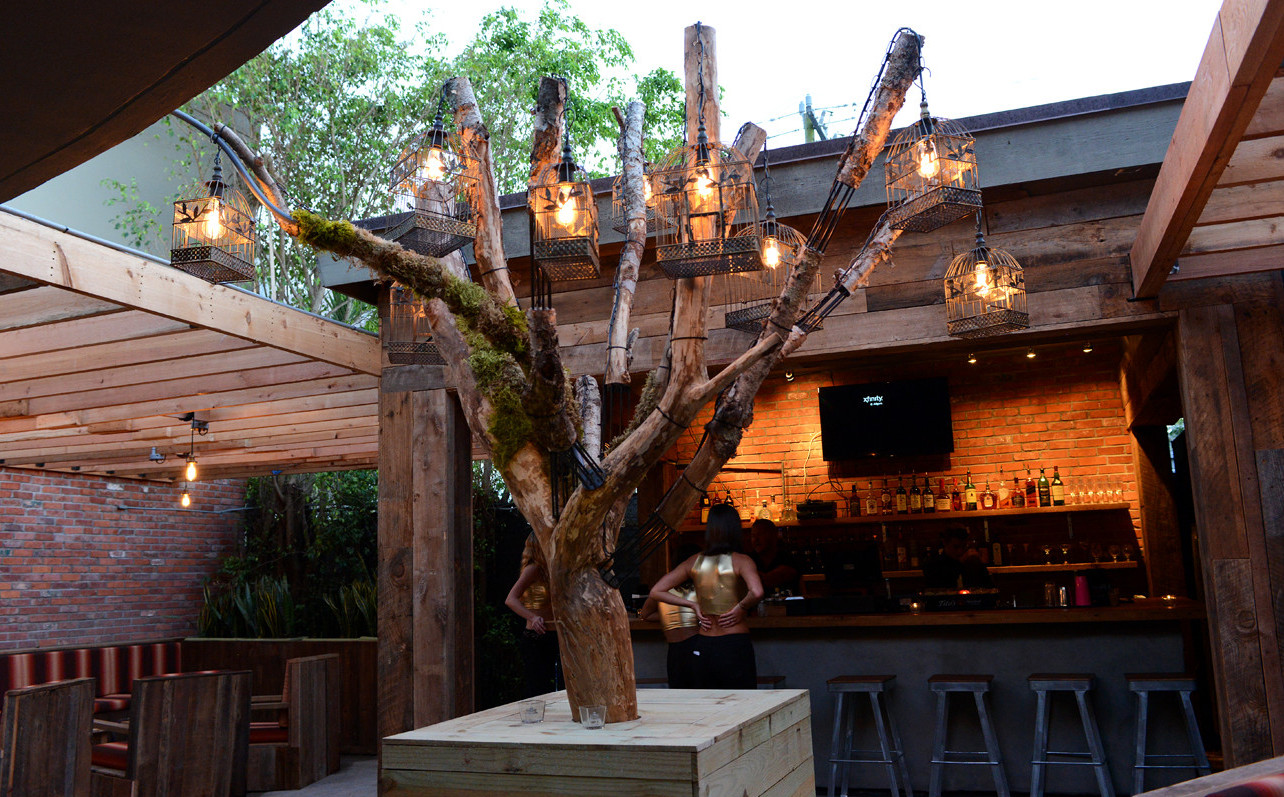 Honey's nectareous lure doesn't end with its fetching confines. Aiming to draw crowds with sophisticated palates, the Sub-Culture team is in cahoots with Delray Beach's award-winning, dining institution 32 East (32 East's Owner, Butch Johnson, is also a partner and landlord, so it's a vested partnership). Honey's celebrated neighbor and its illustrious chef Nick Morfogen will be dishing out delectable small portion plates to its patrons. Frielich tells us the upscale, chef driven bar menu will be in constant flux, changing daily and featuring 10 to 12 items max. He confirms two mainstays however; one being a wood-fired pizza option, and the other a fresh tuna appetizer. Since Honey doesn't really have any tables to offer, Frielich tells us that the menu was devised with sharing in mind. One of his favorite dishes to share among friends is the decadent Oak-fired prosciutto wrapped Bartlett pears, with Cambozola cheese and fig mostarda.
And to help wash down all these succulent treats, Honey has tapped master mixologist Angela Dugan, winner of the New Times 2014 "Best Bartender" award. Under Dugan's tutelage, Honey will be offering its own infused gin and savory Bloody Marys. According to Frielich, one of Dugan's masterpieces is the Lipstick on a Pig. Described as similar to a whiskey and coke, only ten times tastier, this salacious concoction combines Wild Turkey, Honey's own homemade cola, celery bitters and a chocolate covered bacon garnish.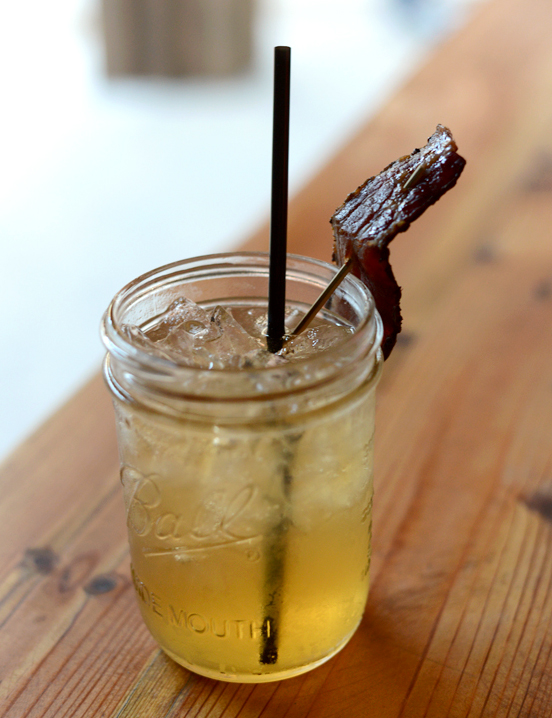 Honey also has sights on starting up its own brunch menu. Frielich tells us this Sunday brunch will lead into a festive Sunday evening happy hour for those in the service industry, who can enjoy 50-percent off all Honey's libations from 5 p.m. to midnight. This goes right along the mindset of appealing to locals and regulars, which as Frielich explains, is the key to Sub-Culture's success. "We always strive to develop a local underground, customer-based business, "he said. "Judging by the community's reaction to Honey the month it has been open, we think we are achieving that here."