Bringing the Juke Back to Delray Beach
By Alex Rendon
Photos: Joaquin Anico
"For being one of the busiest streets in South Florida, Atlantic Avenue really lacked places that offered live music," explained entertainment entrepreneur Ryan O'Riordan, owner of Delray Beach's newest live music hot-spot, the Vintage Tap. With this great musical void, O'Riordan, former owner of Hooligans in Boca Raton and designer of the Black Rose Irish Pub (also in Boca,) saw an opportunity. Taking a bit of a gamble, O'Riordan set his sights on a space a little off the beaten path, five blocks west of Swinton Avenue, in a historical building that's been around since the 1930s. "I like that we are right on the outer edge of development," explained O'Riordan. "Our concept is a little edgier than spots you'll find on the other end of Atlantic Ave, so it's a really good fit."
Located on 524 W. Atlantic Ave, Vintage Tap occupies the same confines that once housed two former neighborhood dives—Clearview Lounge, and Ted Teddy Bear's before it. O'Riordan purchased the space di- rectly from the family of the Clearview Lounge, and he tried to stay true to the vin- tage feel of the place. "This locale has been a bar for 70 years, from an urban club to a juke joint to a barber shop with an underground watering hole, and our intent was to celebrate the history of the building," said O'Riordan.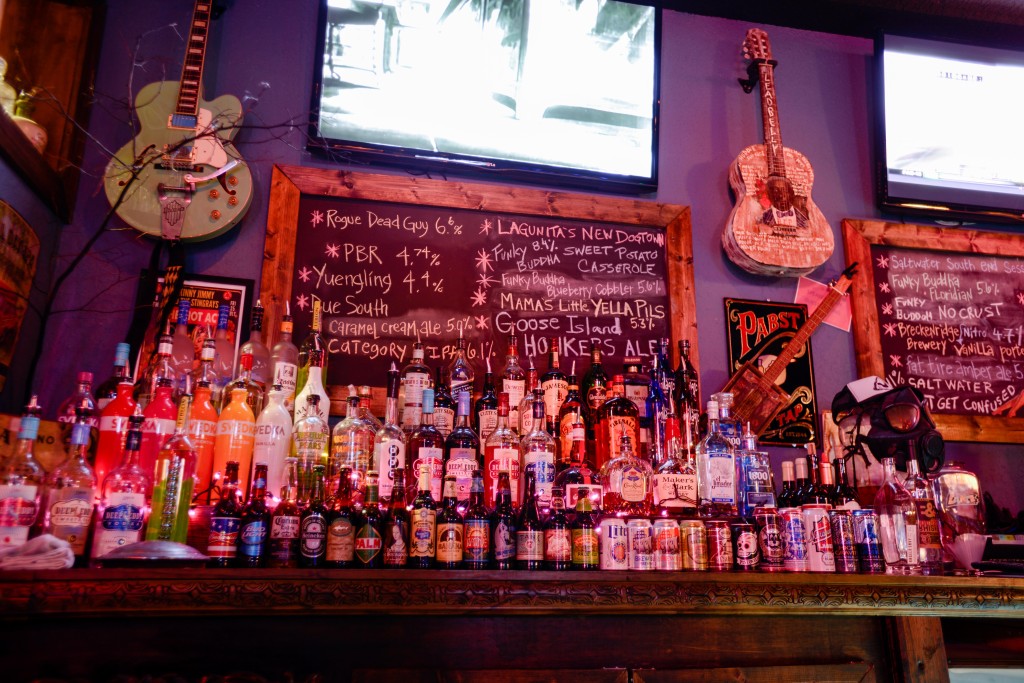 With 12-years construction experience, O'Riordan was up for the task, giving the locale a much needed overhaul. He salvaged as much original wood and memorabilia as he could, keeping many '50s pin-up posters, the bar's pinball machine, and his prized possession, Clearview Lounge's original 1970s' Rockola Mystic 478 juke- box. This vintage juke machine still holds original 45s (7-inch vinyl records,) from the likes of Chuck Berry, Fats Domino, Marvin Gaye, John Lee Hooker, and Dionne Warwick.
O'Riordan was a little worried about his trusty Mystic however, because after giving it it's first test spin by attempting to play Tone Loc's "Wild Thing," the venerable jukebox completely shut down. O'Riordan found a guy known as the Juke Box Doctor who could fix the machine, for a $145 fee. Curiously, the day before Dr. Jukebox's arrival O'Riordan cracked open the machine, and low and behold, he would find exactly $145 dollars worth of quarters nestled inside. Perhaps a fortuitous sign of things to come?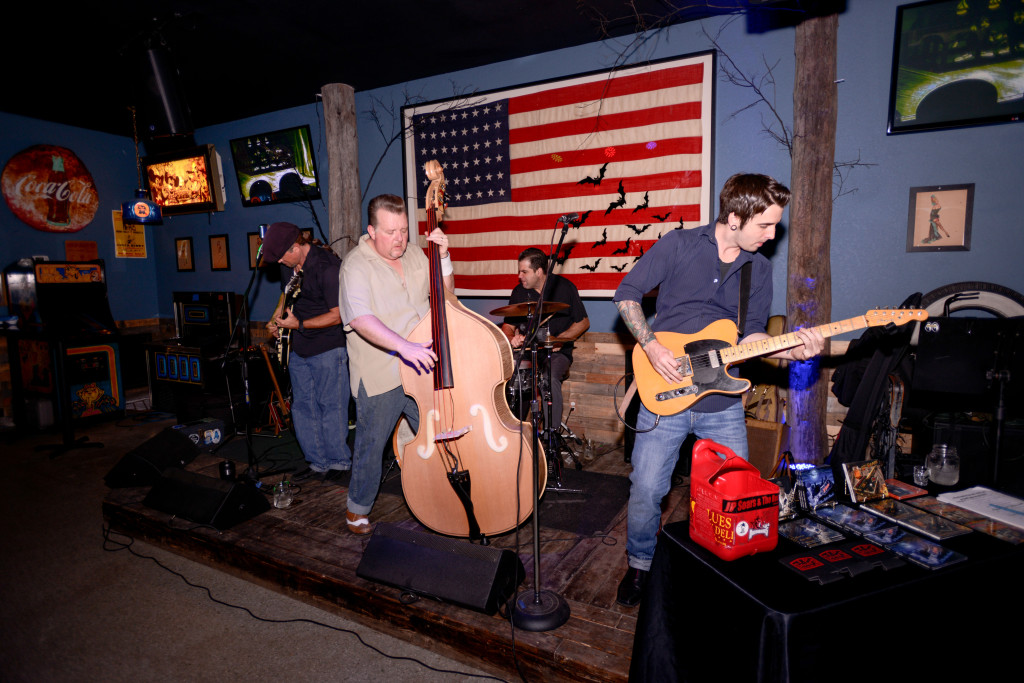 Additionally, Vintage Tap's edgier locale is paying dividends too. Vintage Tap's backyard, a welcoming biergarten, connects directly to Libby Wesley Park which houses its own 200- seat amphitheater. O'Riordan tells us he already has plans in the works to stage events in conjunction with the space. He promises block parties, beer-sponsored events, and performances from na- tional touring acts taking place in the near future. And, living true to his promise, Vintage Tap will also offer live music seven nights a week.
Vintage Tap offers a rotating selection of 20 craft beers on tap, a full liquor bar and have just started a happy hour (4-8 p.m. Tuesday through Sunday, half off all drinks). O'Riordan knew it was going to take a little convincing for people to explore his part of Atlantic Ave. unknown, but with this kind of dedication to live music, and with the right libations to accompany it, Vintage Tap has all the makings of the next great live music destination.