By Mike Jurewicz
Very rarely do we ever get to see evolution take place so quickly that it is viewable in one's lifetime. The craft beer industry is one of these rare cases. Seemingly every year a new twist or turn is encountered that steers the collective masses through the course. In my 10 years of writing and working in the beer industry I can say with certainty that it does not look at all like it did a decade ago. This exponential growth is coupled with trends that develop from year to year. Some will come on strong and fizzle out, almost as quickly as they came to light, while others will stick around and become staples or even standards to the industry.
One of these latest trends is the demand from beer drinkers for something new. The loud voice, but possible minority, of beer drinkers has called out that they are tired of drinking the same old things all the time from breweries. They want new recipes with new ingredients, and they want these often. With this trend taking hold, a campaign, #FlagshipFebruary, was made to remind beer drinkers about, and celebrate, the beers that are available all year long—and are damn tasty. Tequesta Brewing Company (affectionately called TBC) has found a way to balance out the production of new, interesting beers along with their core lineup that helped build their name since opening in 2011. With that in mind, I give to you beautiful readers three beers that make TBC who they are.
DER CHANCELLOR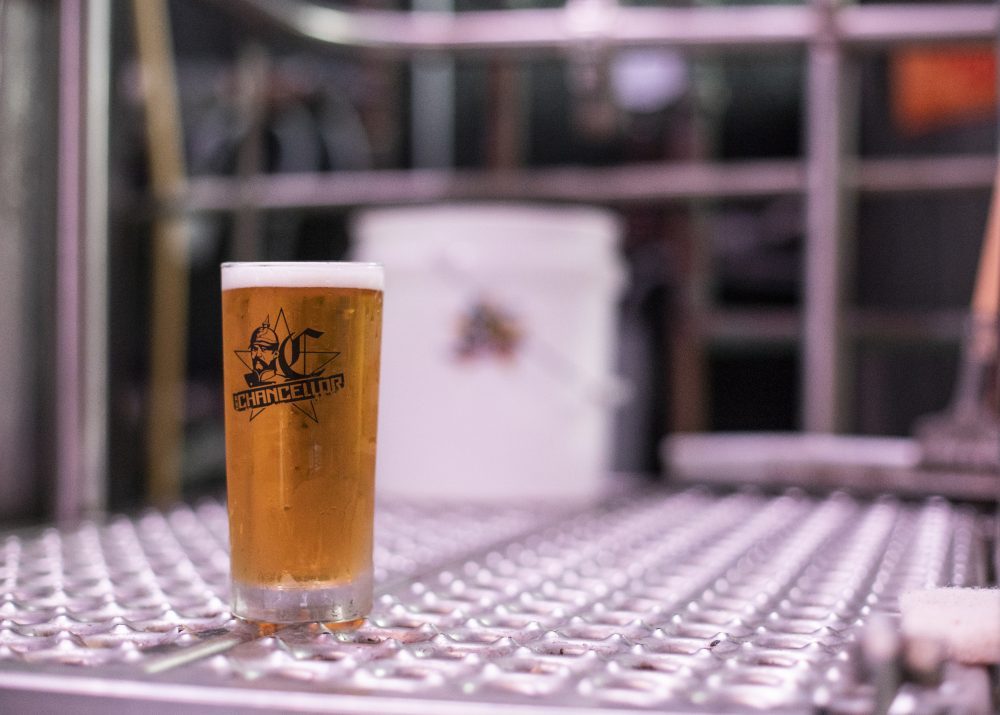 You cannot talk about TBC without talking about Der Chancellor. You would be hard pressed to find a place in northern Palm Beach County that doesn't have this light, German-style Kölsch on tap, in cans or in bottles. Many could say that it is THE beer of Jupiter, Juno Beach, North Palm Beach and (of course) Tequesta. When TBC's sister brewery, Twisted Trunk Brewing, came online, it helped with production of Der Chancellor to free up some tank space at the home base brewery for their more limited release brews. Today Der Chancellor makes up 55 percent of TBC's total production. When sipping on Der Chancellor, expect a bready malt character with slight floral hop notes from the Tettnang hops used. A crisp and clean finish, coupled with a light body, shows why this South Florida OG craft beer is so popular. Der Chancellor can be found on draft, six packs of 12oz bottles, as well as 4 packs of 16oz cans. The latter of which is only available at TBC.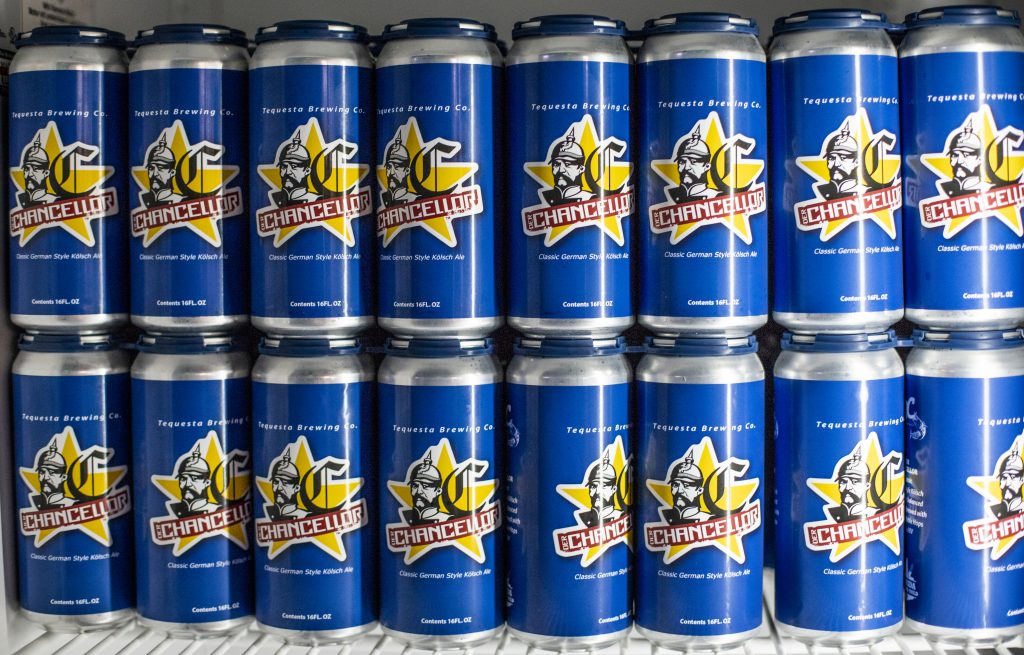 GNARLY BARLEY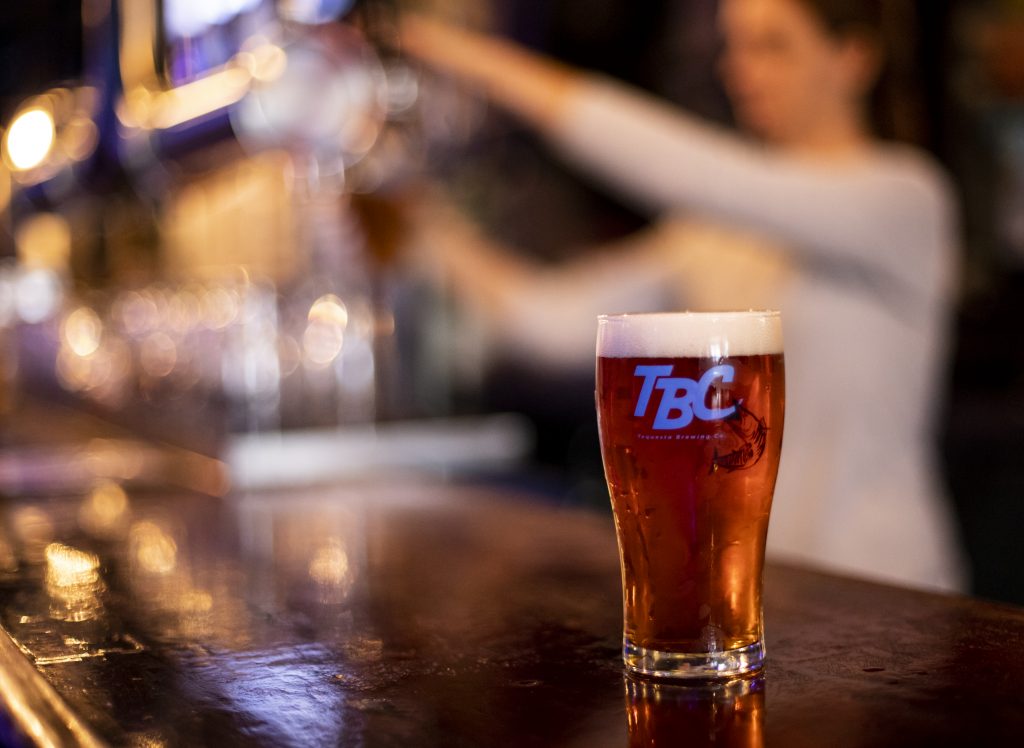 One of the carryovers from head brewer Matt Webster's time brewing at Corner Cafe (located conveniently next door to TBC), this pale ale utilizes all whole cone Cascade, Centennial and Magnum hops. The malt character is biscuit-like, followed up with some hints of pine and citrus from the aforementioned hops. The finish is dry and crisp with a touch of bitterness. This is a great example of an American pale ale that has a ton of flavor and is easy to drink. Gnarly Barley can be found on draft as well as occasional 16-ounce can four packs.
TERMINALLY ALE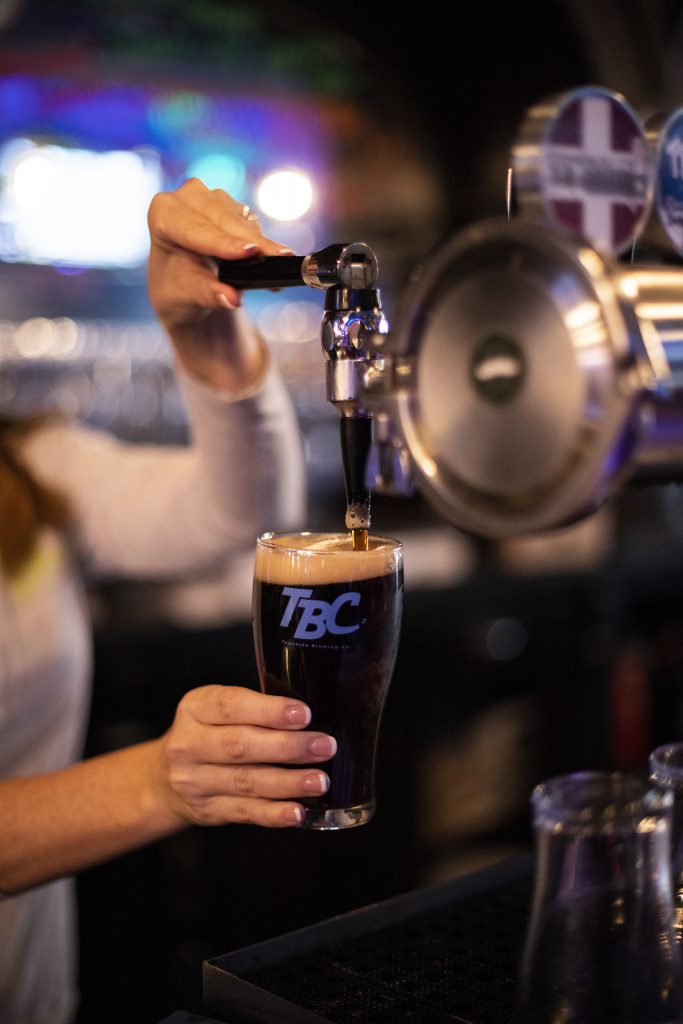 Terminally is sometimes forgotten by many – outside of the hardcore regulars – when it comes to TBC's flagship lineup, and that's a real shame. Webster considers this brown ale to be one of his absolute favorites that they brew, and this author tends to agree with this sentiment. The brown ale itself has been claimed as having lost its place in the world, and for those who believe this utterly awful and unfounded statement, you are missing out on a fantastic world. Brown ales are alive and well, and a big thanks to TBC for knowing that and continuing to put out a fantastic rendition of the style. Big notes of coffee and chocolate come out to play in the flavor and aromas in this wonderful low alcohol beer. It has a great medium body that doesn't feel like it's weighing you down but is far from thin. It goes incredibly well with the milder-than-normal winter South Florida has been having, but will transfer over very well to even the hottest of months.