Coffee and Community, Full Steam Ahead
By Darien Davies
Coffee is just coffee, right? Wrong. For The Lokomotive owners Johnathon Pezzino (JP) and Sydney Jacobson, it's about community in a cup.
"The vision was always to bring the community together. We found an opportunity through our passion for coffee and customer service to accomplish this vision," said JP, who, along with girlfriend Sydney began brewing and perfecting the art of coffee at their home. Now, they're serving up some of the most delicious brew in town, from one of the most beautiful coffee houses in town, which is a huge step forward considering their youthful — yet determined — entrepreneurial roots.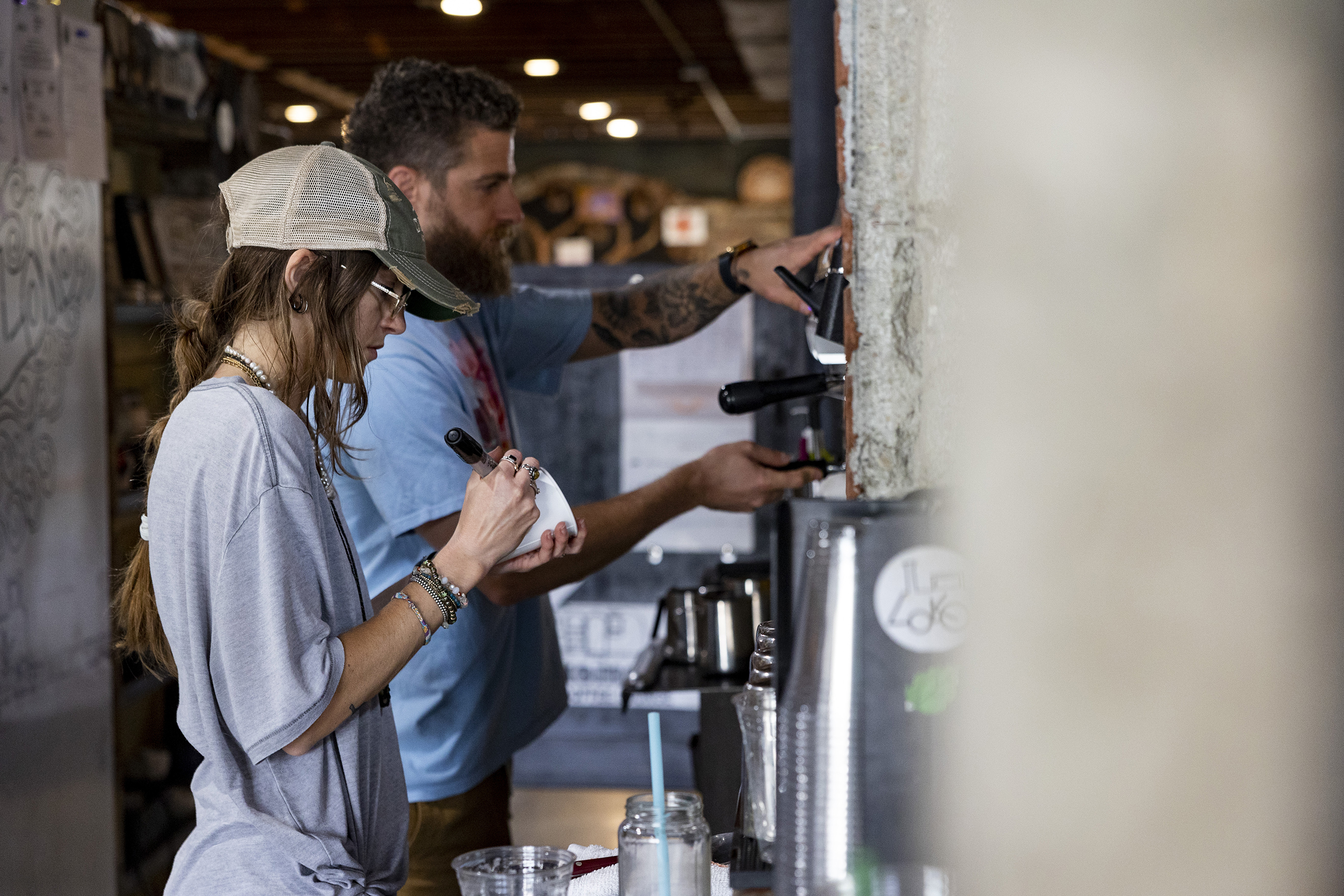 So let's start at the beginning. This train wasn't always chugging along on the smooth track, but thankfully JP and Sydney could see the light at the end of the tunnel.
They started out purchasing and completely remodeling their 1971 Airstream Safari Land Yacht with the goal to launch their mobile trailer while they finished repairing their brick-and-mortar location at 105 Center Street. Everything started out great, but their first hurdle came in the form of launching their business amid Hurricane Dorian in September 2019. Then, they dealt with COVID shutdowns, receiving basically no governmental assistance for a brand-new business. To top it off, Sydney broke her arm from a skateboarding accident that landed her in the hospital, and they ended up losing half their staff. Throw in some opposition from Jupiter town officials forcing them to shut down again, and there was almost nothing they hadn't seen or overcome to get to where they are now.
"At this time we truly embodied The Lokomotive spirit. Trains have a slow bumpy start but once they get moving, probably best to either jump on and enjoy the ride or get off the tracks…definitely get off the tracks," said JP, who credits his and Sydney's strong work ethic to the success of their business. "Our Day One fans are still with us today enjoying the ride, and the ones who wanted to stay on the tracks, well, they are no longer in the picture. I guess it's safe to say we enjoy a challenge and sincerely believe things don't get easier, we just get better, stronger, faster."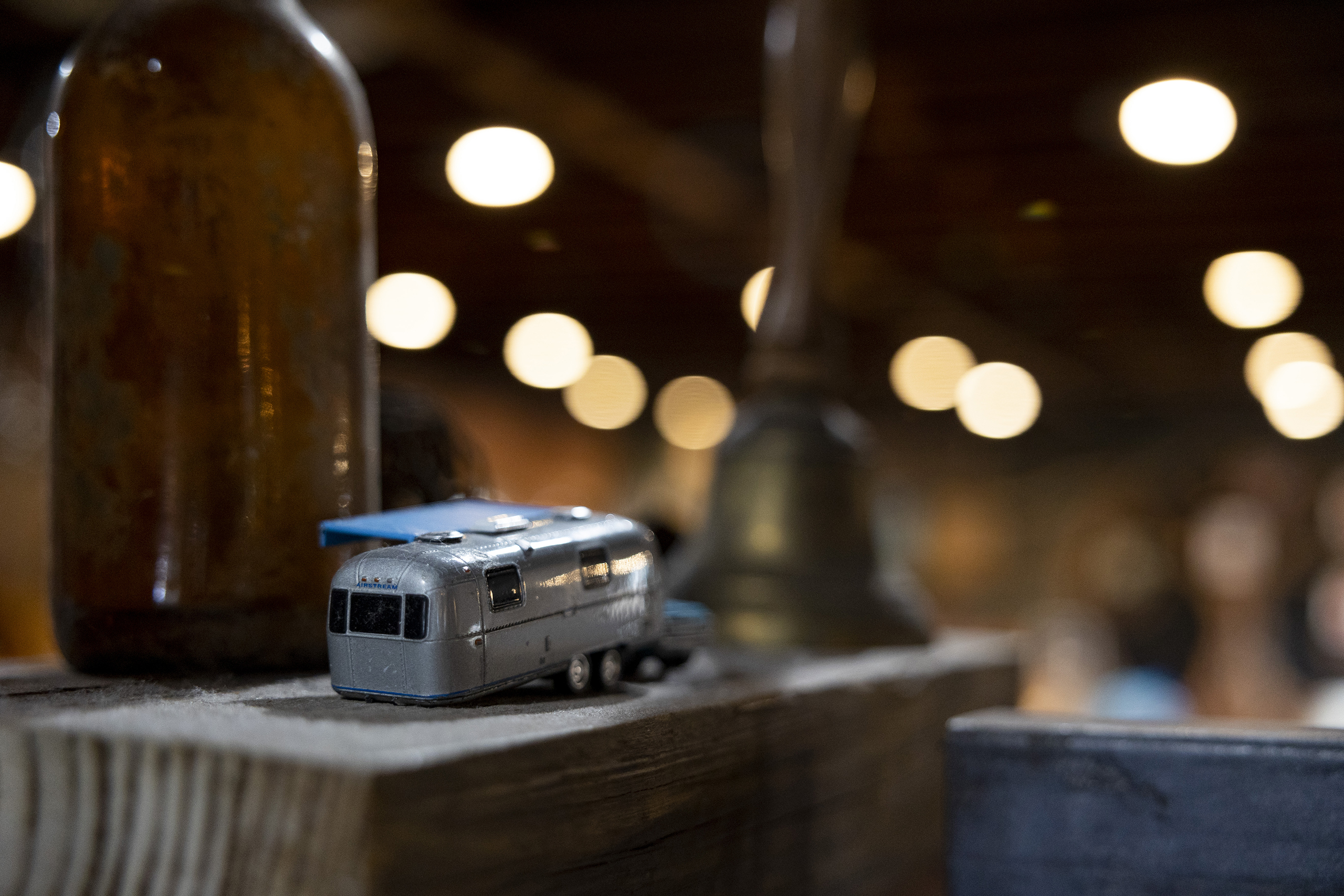 Now, the team is dishing out traditionally made cappuccino, Americano, macchiato, espresso, drip coffee and a small variety of lattes — and let's not forget good vibes — from a 6,000-square-foot venue. Originally built in the 1950s, the building was two separate locations, one serving as a post office servicing Jupiter and the other as a butcher shop and grocery store, among other identities. A consignment store called it home around the turn of the century, and after a fire almost destroyed the building six years later, in stepped the Pezzino family.
JP's grandfather viewed the property around 2007/2008 and called it Ferro Via, meaning "iron road," or more literally, "railroad." JP's dad ended up purchasing the property and completely rebuilding it from the ground up while keeping the historic integrity intact. So, it seemed like a natural progression to park the Airstream outside and open up shop in a larger space where the community could be fully welcomed and engaged.
"We really feel blessed to be able to operate in such a beautiful location. We wanted to use the coffee as a vehicle for bringing everyone in to see such a unique and uncommon space generally not seen in South Florida," said JP, who is excited about opening up the space to the community for markets, weddings, family friendly events, and more. "We saw an opportunity in hosting monthly markets to offer local startup businesses a way to get their name out there without having a monthly rental obligation while also taking advantage of our foot traffic."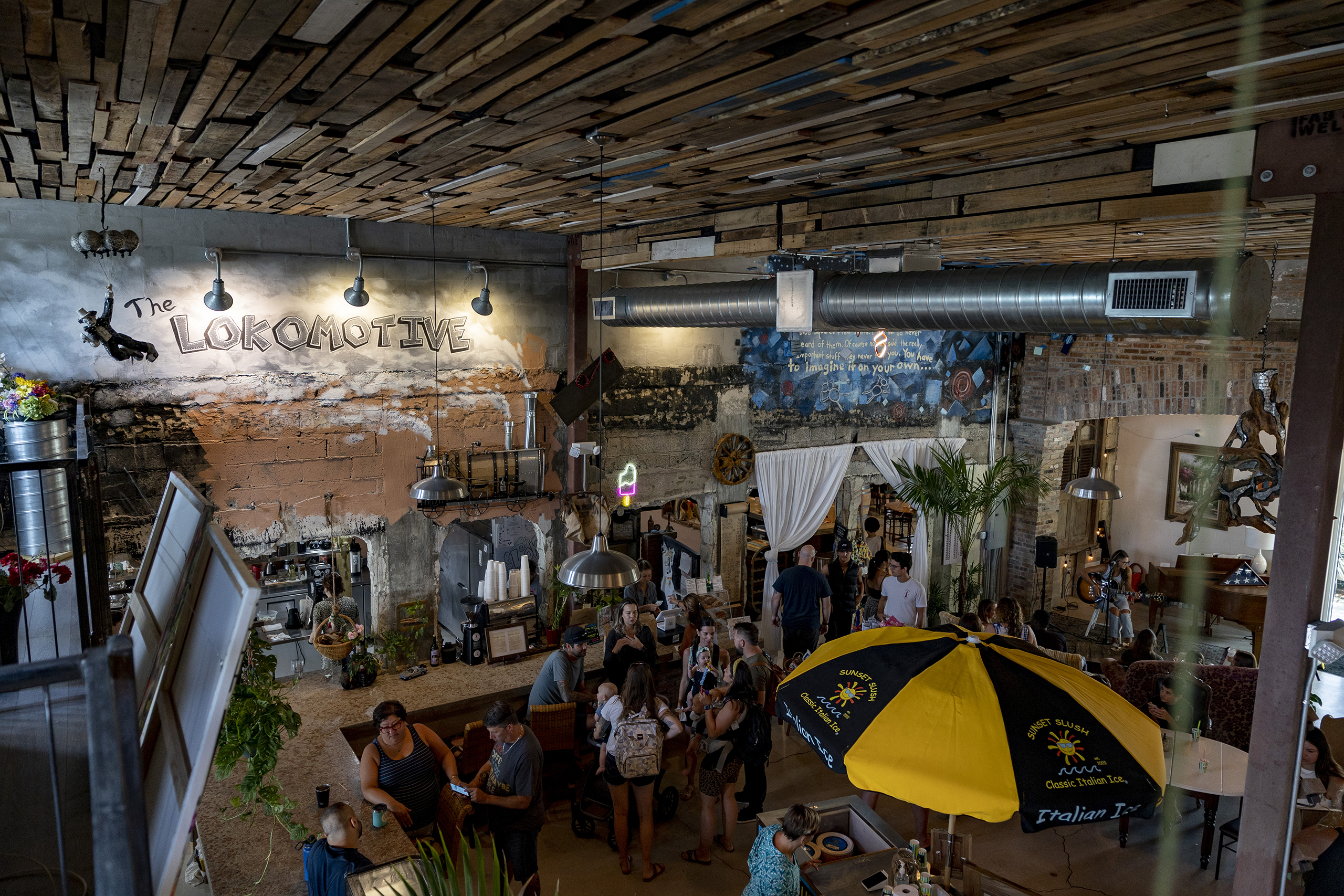 The duo hopes and aims to exceed expectations both with providing expertly prepared beverages for their customers as well as an amazing overall experience with their team in the space. They feel that they're different than the average coffee shop in many ways, but the main being their atmosphere and approachability. Regardless if you're a coffee novice, need a speedy caffeine fix, or would like to sip and chat, everyone is welcome to enjoy amazing service from personable baristas in a high-octane yet comforting environment.
"We love coffee and see such great value in it as a way to bring everyone together," JP said. "In these trying times it is not lost on us how a simple coffee encounter can absolutely transform someone's moment, day, and life."
Which is why they fully embody their motto of "If you do everything with love, love will do everything for you."
"[This saying] has been the best advice we could give to anyone, no matter what we are referring to," JP said. "It basically means give everything your all, no short cuts, and it will be returned handsomely. The thing about love is it's reciprocation is generally 20-fold."
Now that's something to love.
105 Center St., Jupiter @thelokomotive