Bucs, Beer and Barrel of Monks: Special event with a special release
By Darien Davies
Hall of Fame Tampa Bay Bucs defensive lineman and Super Bowl Champion, Warren Sapp, and the crew at the Barrel of Monks have teamed together to create a special beer, and you're invited to the release.
Held this Saturday, October 13 from 1 to 4 p.m. at Barrel of Monks Brewing, Sapp and the brewing team will be rubbing elbows and selling the Belgian-style blonde ale, aptly named #99 after his jersey number, for $15.99. The beer is packaged in a super fancy champagne-style, limited-release, 750-ml bottle that is adorned with a label showcasing Sapp's Pro Football Hall of Fame bust.
We all know that beer is to football as oxygen is to life, so this partnership was bound to happen. Since Barrel of Monks has been crafting some of the finest Belgian-inspired beer, and Sapp is a lover of Belgian Ales, the two became eager to partner up and create a delicious beer with a fun spin.
The #99 is a hoppy, Belgian-style blonde ale with lots of citrusy hops added in the whirlpool and then heavily dry hopped. This creates a rich aroma and flavor profile without excessive bitterness with also a nice blend of fruity notes. All in all, a total touchdown, and you're guaranteed to be a fan.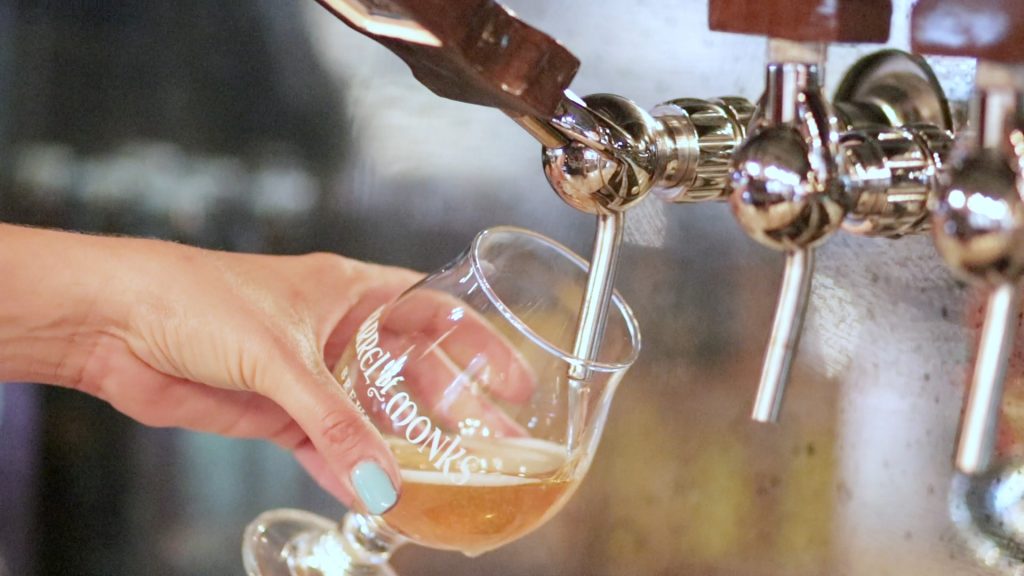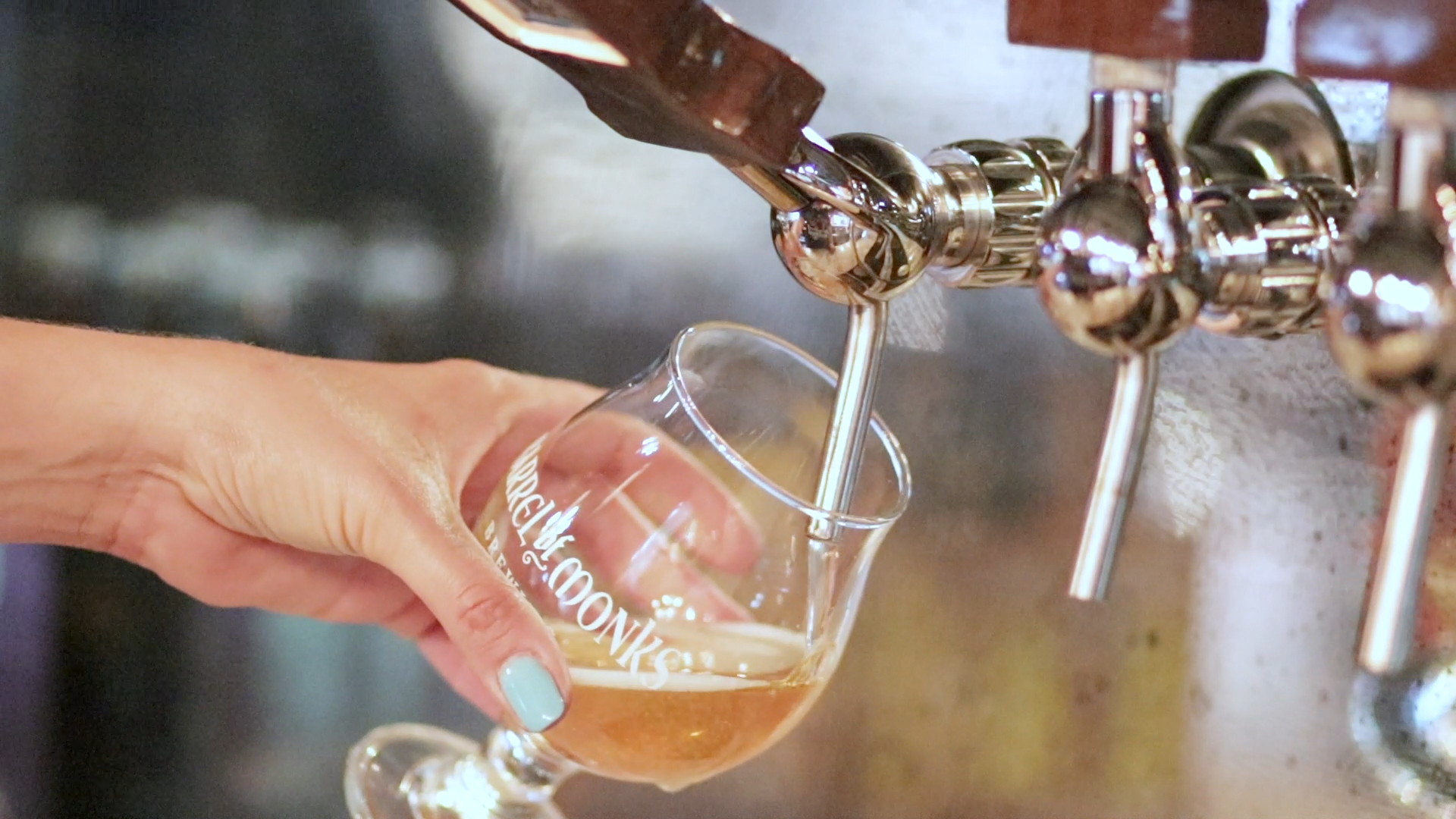 "What an exceptional honor it has been to work with Mr. Sapp.," said Keith Deloach, owner of Barrel of Monks. "Getting to know him on a personal level, as well as a craft beer lover, through the entire process, is something we are thrilled to immortalize in this specialty, rare bottle release of Barrel of Monks beer. We combined his passion and our piquancy into this beer to create something truly special."
It's easy to see how the beer was bound for excellence when considering the reputation of these two powerhouses. Sapp, aka QB Killa, was recognized as a consensus All-American football player and won multiple awards, including winning a Super Bowl with the Tampa Bay Buccaneers in 2003, making the Pro Bowl seven times, and being named to the Pro Football Hall of Fame. Compound that with traditional brewing from a state-of-the-art brewery, and you're in the end zone of flavor town.
For all beer lovers, sports lovers, and beer-and-sports lovers, skip Home Depot this Saturday and head to Barrel of Monks where you can toast to the amazing career of both Warren Sapp and Barrel of Monks, and enjoy some #99 (problems but the beer isn't one).
Barrel of Monks is located at 1141 S. Rogers Circle, #5, Boca Raton, FL 33487. Cheers!