Chef Chad Wyrosdick's favorite dish at Papa's Raw Bar
By Darien Davies
You're invited to "eat, drink and be local" at this casual, island-style, laid-back-but-professional seafood restaurant. With more than 40 years of experience in the seafood industry, they have their own fishing boats and promise the freshest stone crabs, conch and fish around.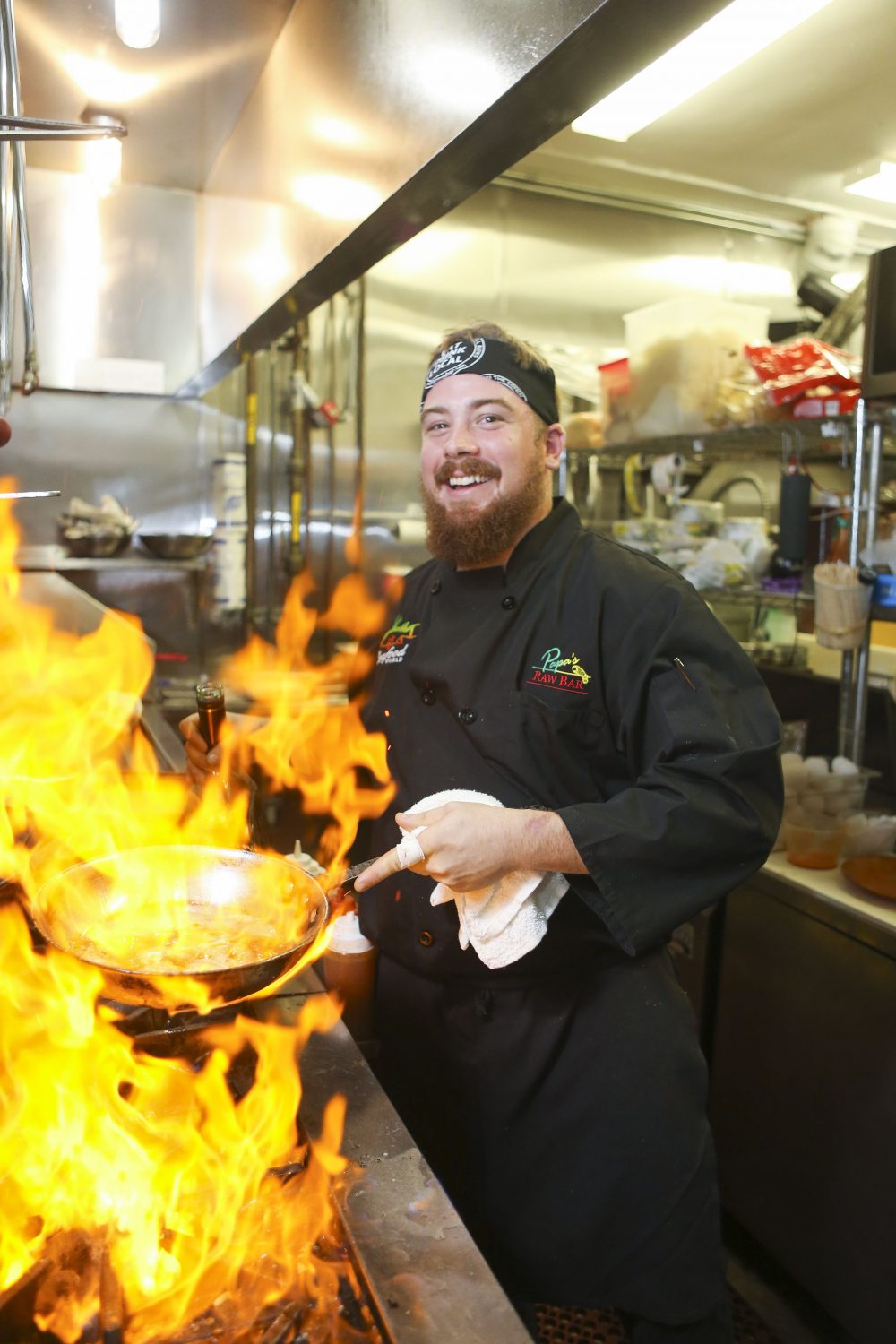 Chef Chad Wyrosdick has been the chef at Papa's for five years now and says he's "just trying to let everyone get a chance to experience the 'Chad Wyrosdick Smorgasbord Experience,'" which seems to be working out swimmingly for him. While the menu is stacked with seafood, his must-have might surprise you: the pork belly.
"The pork belly, any way," said Wyrosdick, 30. "A generous portion on top of our famous fried rice covered in a hibachi glaze and Yum Yum sauce, or on a taco covered with pico de gallo and chipotle mayo on our locally-made tortillas." He first sears the pork belly, browns off some mirepoix, then lays the pork belly right over the top of the veggie base and cooks for about four hours. Once it's cooked and cooled, the pork is cut into nice sized "squares," which can then be transformed into the fried rice or tacos dishes. So belly up, and get your grub on.