Chef Jessie Steele's favorite dish at Dada
By Darien Davies
One look at Dada and you'll understand just how "non-conformist" it is. The environment is original, unique and forces the team to step outside the box, which includes taking artistic licenses with the food.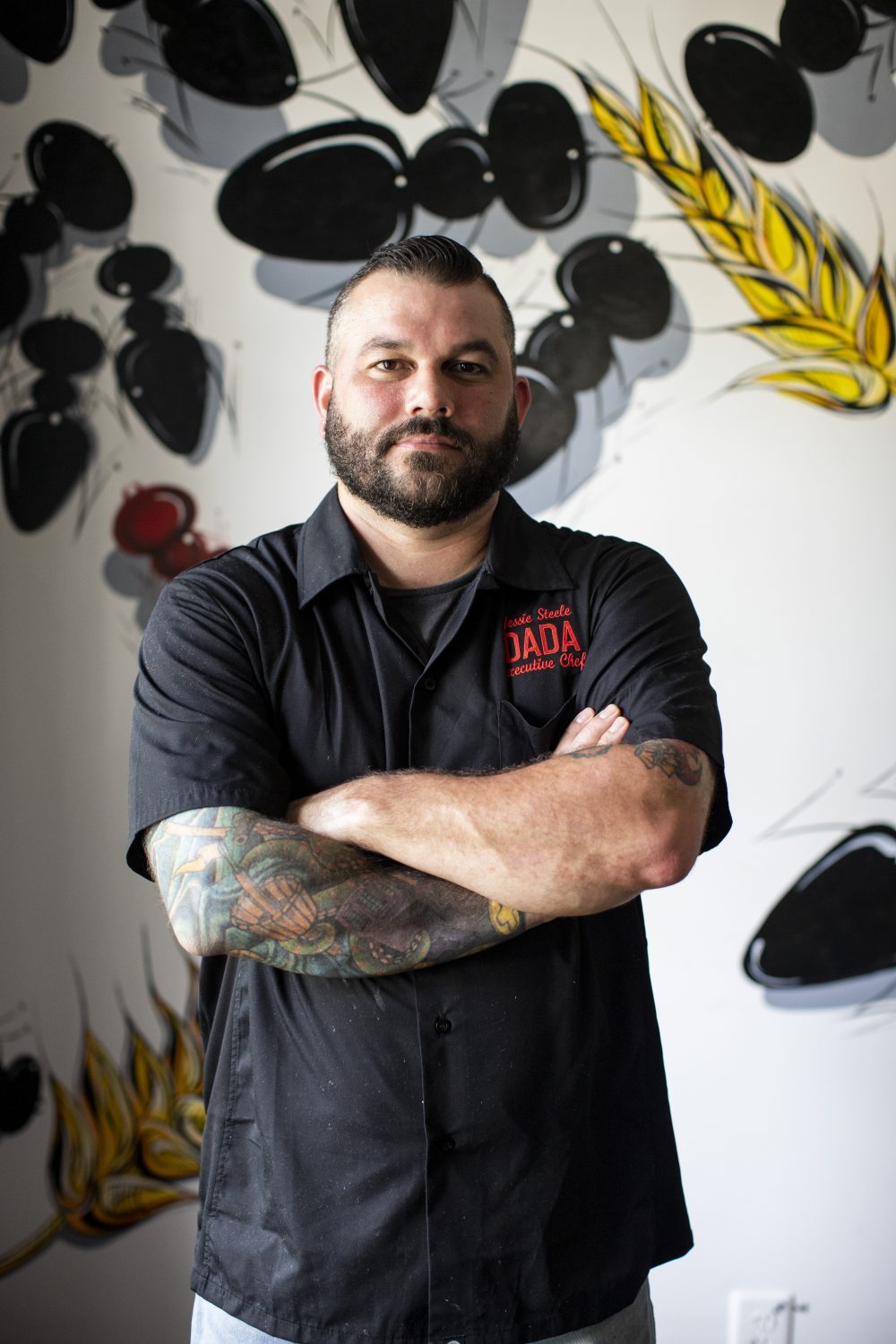 Chef Jessie Steele has been the executive chef since January 2019 and since he tires of static menus, he revamped the Dada menu to reflect locally-sourced and seasonally-expressive ingredients that are globally inspired. While he decided to go vegan for a year (both to teach himself a new way of cooking and also to gain a new perspective), his go-to dish is anything but.
"My favorite menu item is the pork belly burnt ends because it is a totally original dish of mine and is a very different play on your standard pork belly everywhere else," said Steele, 40. The pork bellies are cured for 24 hours and slow smoked for about four hours. Once cooled, they're cut into large pieces and slow smoked again for another four hours until they're fall apart tender. When they get an order, the pieces go into the deep fryer until they're crispy on the outside and hot all the way through. The delicious hunks of meat are then served with a housemade honey BBQ sauce, topped with cold-pickled cucumbers and onions, and are nothing short of amazing.