Street Style Mexican, Minus The Street
Photos: Kelly Coulson
Walk into El Jefe Luchador, and one of the first thing's you'll notice is the Mexican wrestling masks hanging on the wall. As you approach the counter, your eyes will probably wander to the old school posters tiled as wallpaper. The theme is evident, but once you smell what's cooking, your attention reverts back to the reason you came in the first place.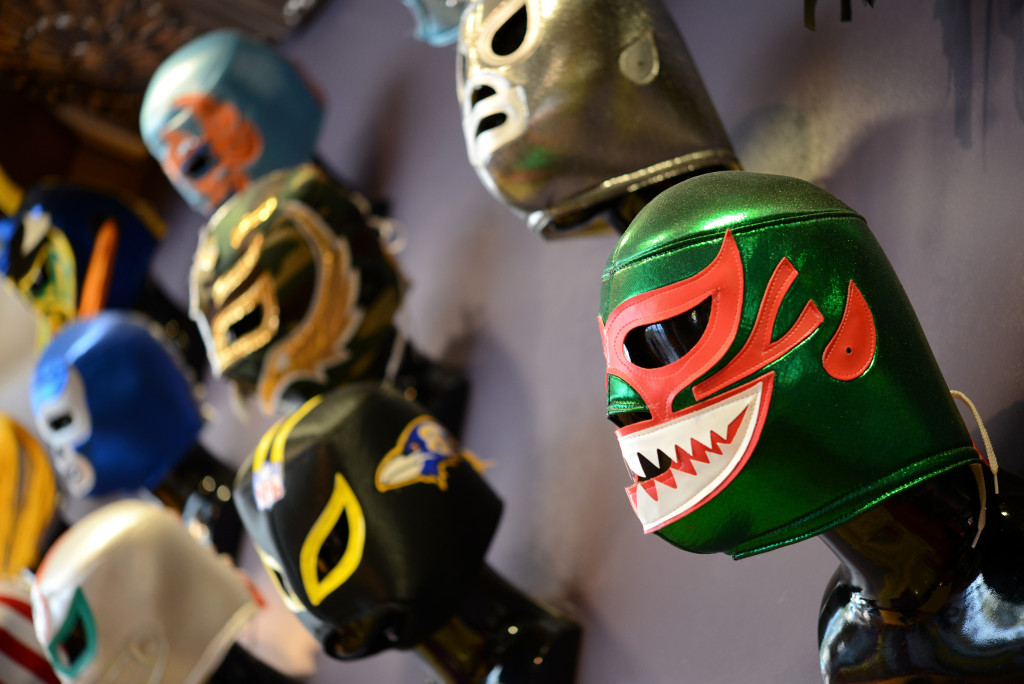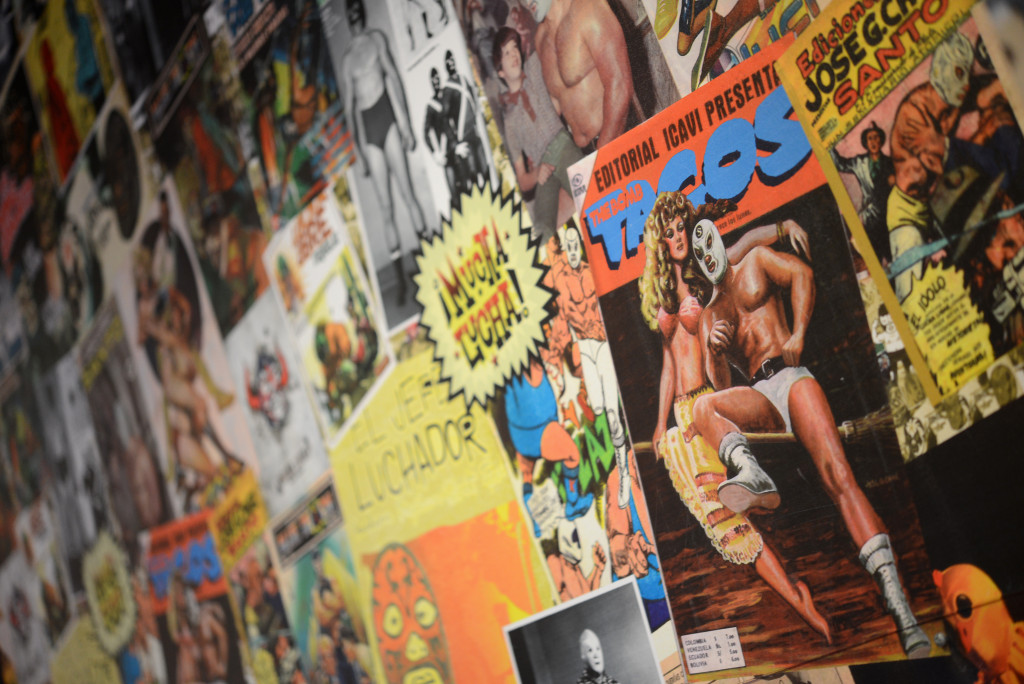 If you're like many first time customers, you've been to Evan David and Mike Saperstein's first establishment, Charm City Burger. Based off that experience, you're expecting something delicious, with a unique twist. You'd be correct in that assumption.
After your order is placed, you may notice the customized comics drawn by E&M Munchies' in house artist, Adam Sheetz. The time and effort put into the styling of El Jefe is apparent. But before we dive into some of the top menu items, it's important to know where this concept came about.
Before El Jefe Luchador was ever a blip on the radar, Evan explained that he and Mike "would always venture off and look for interesting, authentic Mexican places. It turned into a hobby of ours. Random hole in the walls, dives, taco stands, trucks — always looking for the most authentic stuff we could find all over South Florida."
It wasn't until later that the idea began to blossom. Evan told us he "was down in Palermo Solo, Argentina. There was this really great spot that had al pastor (pork) on a spit, and I became obsessed, because Mike and I could never find it like that."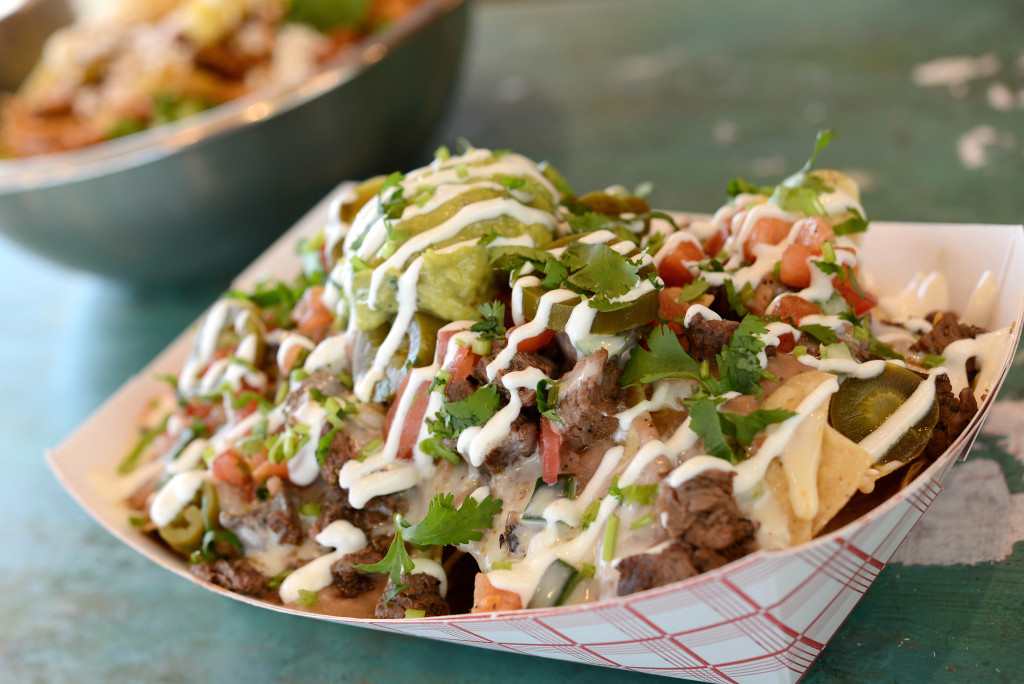 At the time, Evan and Mike were starting to talk about their next restaurant. They wanted to expand on the quick service concept that they had mastered with Charm City Burger. Due to their apparent passion for authentic Mexican food, the choice of which direction to go seemed obvious.
From there, they took bits and pieces from everything they had learned over the years during their search for the best authentic Mexican food. Why Mexican wrestlers? "We felt like it was playful and could fit in well with our style" Evan said. Take one step inside and you're sure to agree.
I asked Evan, why street style? "Street style was always our favorite. From there we researched the authentic style. We don't know any place that does it the way Chef Saperstein does it." And if you take a peek through the kitchen window, you'll see Al Pastor on a spit, just like Evan saw back in Argentina.
When it came to forming the menu, Adam Sheetz ran with the concept of each item having its own wrestling character. Some are actual Mexican wrestlers, like the Blue Demon, and others were crafted by the team at E&M. Such as "El Colonel," a taco that's made with Southern "OG" Recipe Fried Chicken, pickled onion, salsa fresca, and queso Americano.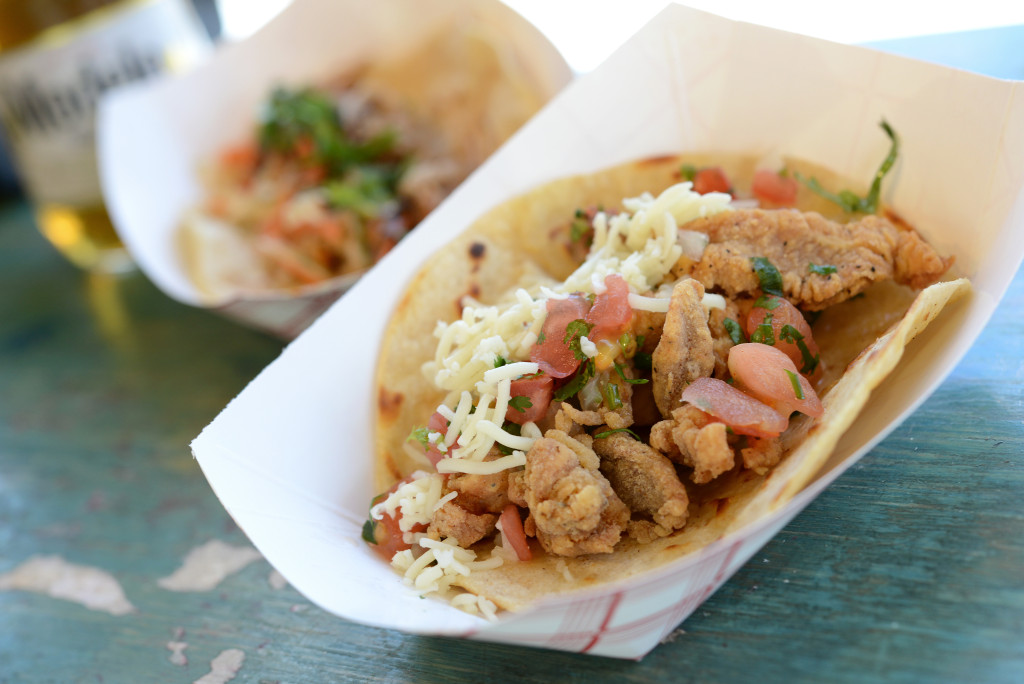 I've had almost everything on the menu, but to get a refresher, we came back to try about nine different tacos, a salad, nachos, quesadillas, and a torta. Out of all that it's tough to stay away from the Charm City Taco: a burger blend with queso sauce, LTO, double decker soft and hard shell with melted cheese, and of course their signature Charm Sauce. The aforementioned Blue Demon was a hit, which included crispy Mahi, cabbage slaw, citrus crema, and diced tomatoes. If you're looking to nix the carbs, their Salad El Jardinero is another house favorite. This bowl comes with Romaine hearts, pico de gallo, guacamole, roasted corn, queso fresco, crispy tortilla strips and a chili lime vinaigrette. Still sound like fast food?
El Jefe Luchador quickly became a local favorite, and as the crew continued to perfect their newly found venture, investors and patrons alike were already seeing the possibilities of expansion. Wanting to maintain quality control, E&M made a choice to remain with the one location, and potentially look to expand on their own.
The second spot appeared in the Boca Towncenter of all places. Evan said "They approached us, and we thought it would be another good avenue in the market. It's a little more mainstream, but would bring our brand to people that wouldn't potentially know about us otherwise." Now when my girlfriend asks me to go to the mall, I can play the awesome boyfriend card, but it's really so I can hit up El Jefe. For that, I thank you.