Over 500 conservation-minded individuals gathered on October 28 at PGA National Resort and Spa for Loggerhead Marinelife Center's announcement of its 2016 Blue Awards winners. The winners are:
Eleanor Fletcher Lifetime Achievement Award went to Louie Psihoyos, Executive Director of the Oceanic Preservation Society
Blue Business of the Year went to Palm Beach County Parks and Recreation
Blue Hatchling Youth Award went to Brooke Welch, Sarasota Ocean Preservers
Blue Ambassador of the Year Award went to Scott Harris, President of the Andrew "Red" Harris Foundation
Blue Friend of the Year Award went to Dr. Derek Burkholder, Research Associate at Nova Southeastern University
Our friends at Saltwater Brewery were nominated for the Blue Business of the Year for their edible six pack holder product that actually feeds, not kills marinelife. Nice job to all!
Winner Dr. Derek Buckholder stated he was truly honored and humbled in receiving his award for Blue Friend of the Year. "I love what I am doing, and having the ability to work together with the many students, conservation groups, universities and public toward educating each other, and working towards the conservation of our marine community, is one of my favorite aspects of my job. I have received a large outpouring of support and congratulations from family, friends and colleagues, and it means the world to me to be able to share my passion and little bit of knowledge about our marine world with as many people as I can!"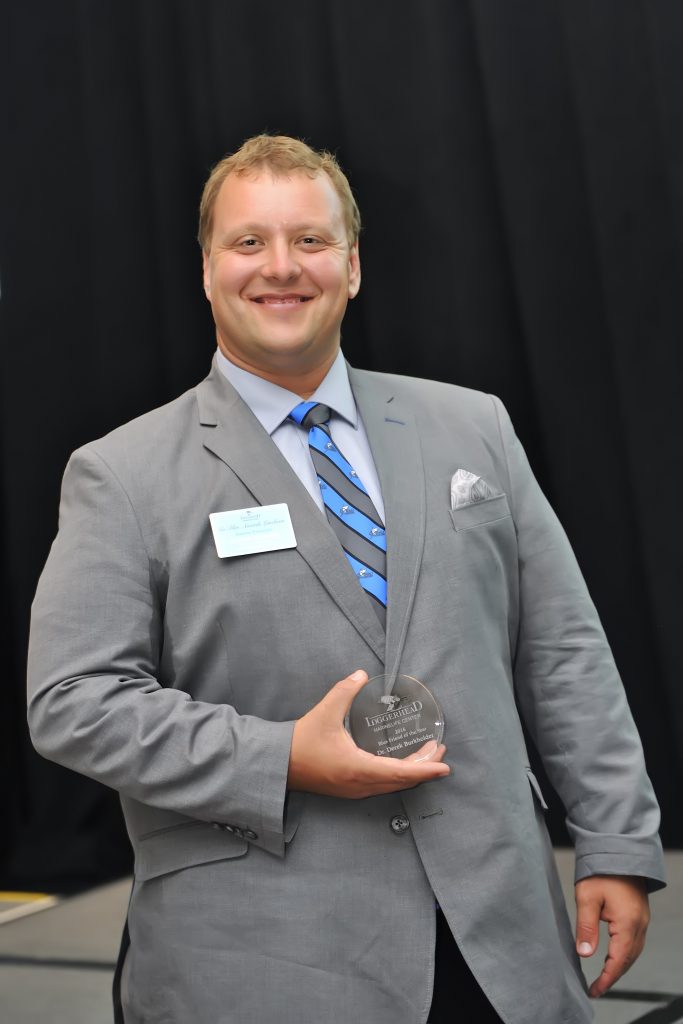 "Ocean conservation and education is the only way that we are going to be able to maintain the precious and fragile marine world around us," said Burkholder. "Conservation is central to all of the work that I do, and I believe will always be. Without the conservation of the marine world, it doesn't matter what we learn about it – we will still be in jeopardy of losing it. Without having the dedication of the people and community at Loggerhead Marinelife Center, other conservation groups, universities, the amazing work of all past, present and future Go Blue Awards finalists and recipients, and the unwavering support to keep this work going, our oceans and the world will be a very, very different place. I look forward to many years of continuing to work with the conservation community to make sure that doesn't happen!"
The Atlantic Current Magazine congratulates everyone involved in this terrific event; winners, nominees, and the gang at Loggerhead. If you're not familiar with Loggerhead and their work, visit marinelife.org. They are a nonprofit sea turtle hospital that promotes conservation of ocean ecosystems with a focus on threatened and endangered sea turtles. Their facility in Juno Beach features an on-site hospital, research lab, and education exhibits and aquariums. They host over 300,000 visitors a year.