Guavatron Releases Momentous Debut Album
By David Rolland
It was a long time coming, but after nearly a decade of being Palm Beach County's preeminent jamtronica band, Guavatron finally released a proper album into the world with the release of "Momentous" on April 28, 2022. "We had a lot of funny things happen to us before this album finally came out," guitarist Adonis Frangiskakis tells The Atlantic Current. "We'd recorded a lot of songs but then didn't end up doing anything with them. But I'm glad we waited. We've progressed a lot as musicians."
The band had made some changes since The Atlantic Current last talked with them in 2017. "We were a five piece, but our drummer Nate Largent decided to part ways. One of our guitarists, Casey Luden, hopped on the drums. He had no knowledge of drums, but progressed really quickly. As one of our founders, he understood the Guavatron vibe and knew from his heart where the music should go," said Adonis.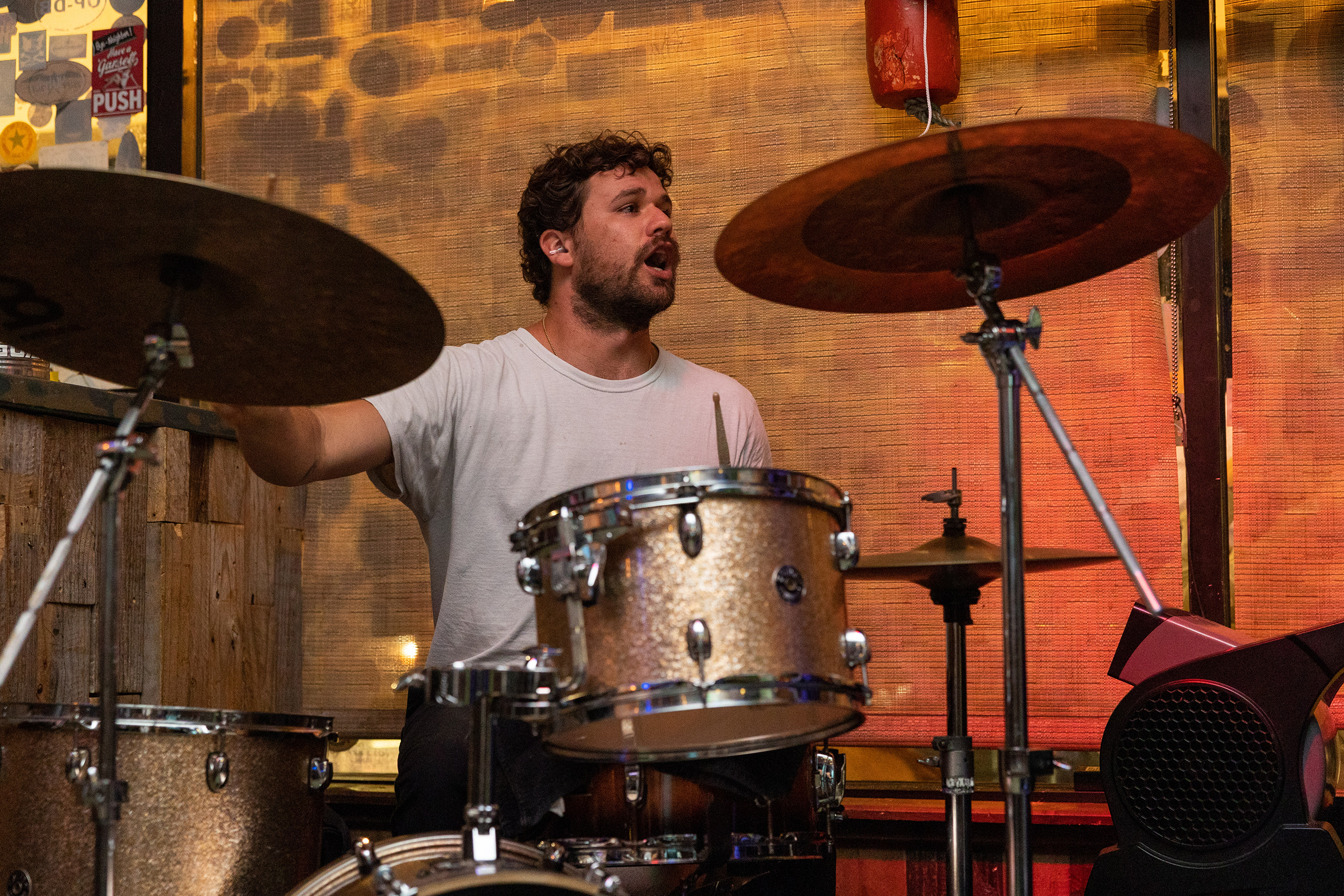 Unfortunately, Casey was a reason for one of the delays of their "Momentous" album. "All the guys in the band were texting each other about how excited we were to go into Power Station in Pompano to record the next day. We never heard from Casey. Then he called me and said he had been mountain biking and had dislocated his shoulder." The band had to push back their sessions six months for Casey to heal. "It ended up being a good thing," Adonis said. "Not that Casey hurt himself but that we had more time to prepare."
In early 2021, the four members of Guavatron — Conor Crookham on bass, Adonis Frangiskakis on guitar/vocals, Casey Luden on drums/vocals, and Rodney Hansen on keyboards — finally made it into the studio for two back-to-back days of recording that netted 10 total songs. "We did it in 17 hours total. We recorded it live with all four of us in the same room," said Adonis, who notes that the band aimed to give "Momentous" the improvisational feel of one of their concerts.
"When we play live we take the original song and improvise and then either come back to the same song or take that into a new song. For recording purposes we'd go back into the same song of course. We tried to give it a flow. Like you know how with (Pink Floyd's) 'Dark Side of the Moon,' one song seems to go into another? We tried to do that same thing."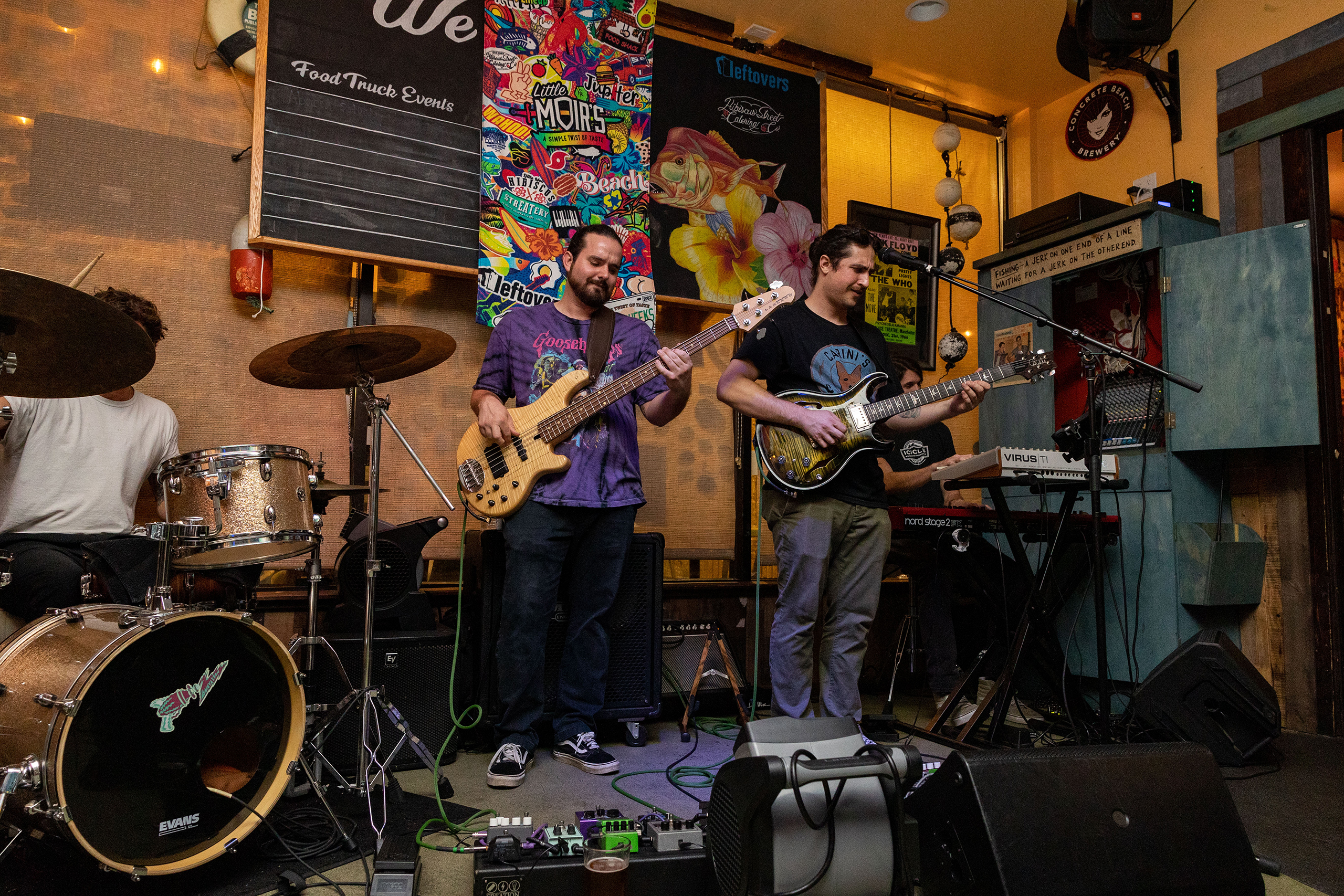 A lot of the songs on the record they'd been playing for years and came out fairly effortlessly. "All of the tracks had some overdubs of the keyboard, but some of the tracks are pretty close to what we did on the first take like 'Ray Gun' and 'Turtle Dream.' These were all songs we'd been hanging on to from the past and always wanted to get them down," Adonis said. "The song 'Awake' was on our first EP, but we redid it for this because we thought the band's vibe had changed so much. It's almost a completely different song now."
Since the creation of a record felt like a momentous occasion for the band, the title seemed self-evident, but Adonis felt the need to point out it was never guaranteed. "I feel music can't be set in stone. Music is so closely related to what is going on with you on that day. You might be playing the same notes, but your intentions will make it different every time," Adonis said. But after the music was set in digital stone, they decided "Momentous" was the proper title after all, named after the third track on the record, a keyboard instrumental written by Rodney.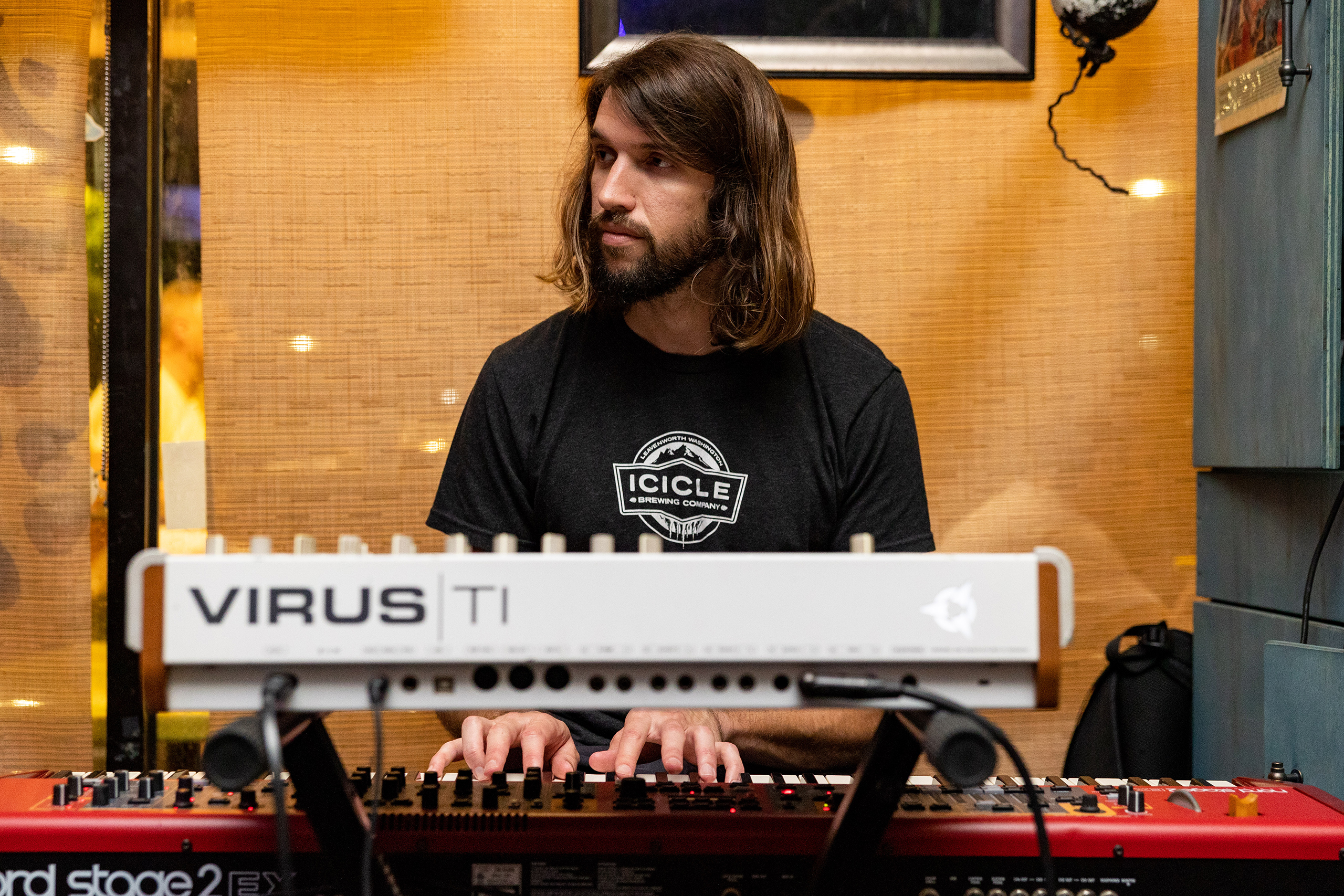 Due to supply chain issues, "Momentous" is still not available on vinyl, but fans can stream it on all services and pick up a CD as well. When the records are finally available for purchase, the band wants to do a special show in front of the hometown fans where they perform the record in concert in its entirety from front to back. Before that, local fans will have the opportunity to hear them at Guanabanas Wednesday, July 20 before a tour that takes them throughout the Southeast. They return to Guanabanas Sunday, July 31 where they'll be playing at the Seventh Annual Jerry Garcia Birthday Bash with a couple Grateful Dead covers interspersed with their original songs.
Even though it took them a while to put out their first LP, Adonis said they're already scheming on how to get the second one into the world, saying "It's going to be called 'The F Files' and it will be a little bit more experimental."