What to know about Bar 25 in Delray Beach
By Ava Bourbeau
Downtown Delray Beach has recently welcomed a new age gastropub-cocktail bar into the mix. We've seen the "coming soon" signage out front for some time since bidding farewell to Mellow Mushroom — and now — it's time for a first look.
Bar 25, located just off Atlantic Ave., is swanky and young. The spin on traditional American cuisine is loaded with unique flatbreads and share plates, alongside entrees like the Miso Glazed Salmon and Steak Chimichurri.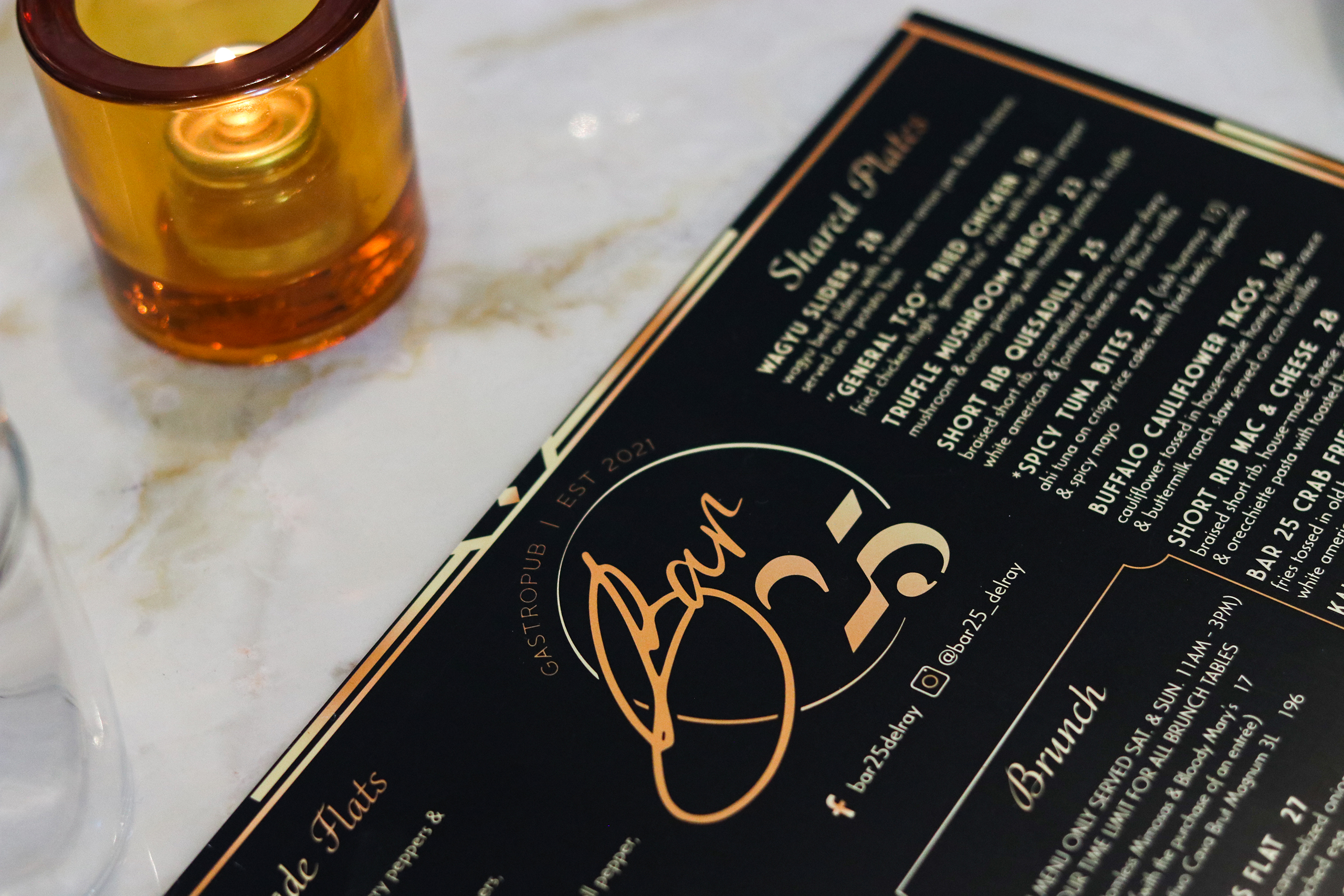 Executive Chef Walter Pytel said, "We wanted to make a statement with the food, so I tapped into my favorite food memories to present dishes that are familiar yet modernized."
With white-washed exposed brick walls, tucked away green leather booths and gold hardware accents, the interior resembles something out of Arch Digest. You wouldn't even know it used to be a Mellow Mushroom — a restaurant notorious for it's otherworldly murals. Celano Designs is to thank for this Instagram-able interior. The NYC firm is also behind favorites such as LIV at Fontainebleau in Miami, and Lionfish just down the street from Bar 25.
Notable specialty cocktails include the Pepino in the Afternoon (Sipsmith gin, ginger liqueur, pressed cucumber & fresh lemon topped with Cinzano prosecco) and the Smoked Tequila Old Fashioned ("smoked" Codigo 1530 barrel strength anejo tequila, filthy black cherry syrup & cacao bitters).
Bar 25 also offers brunch Saturday and Sunday 11:00 a.m. to 3:00 p.m. — with bottomless mimosas or bloody Mary's. But where you will likely find us is at their Happy Hour (Monday-Friday, noon to 6:00 p.m.) that features both drinks and food. Happy Hour food prices range from $7-13 and include plates such as buffalo cauliflower tacos or Bar 25 crab fries. Cocktails are $8, and well liquor is $6. You can also get discounted prices on a variety of beer and wine.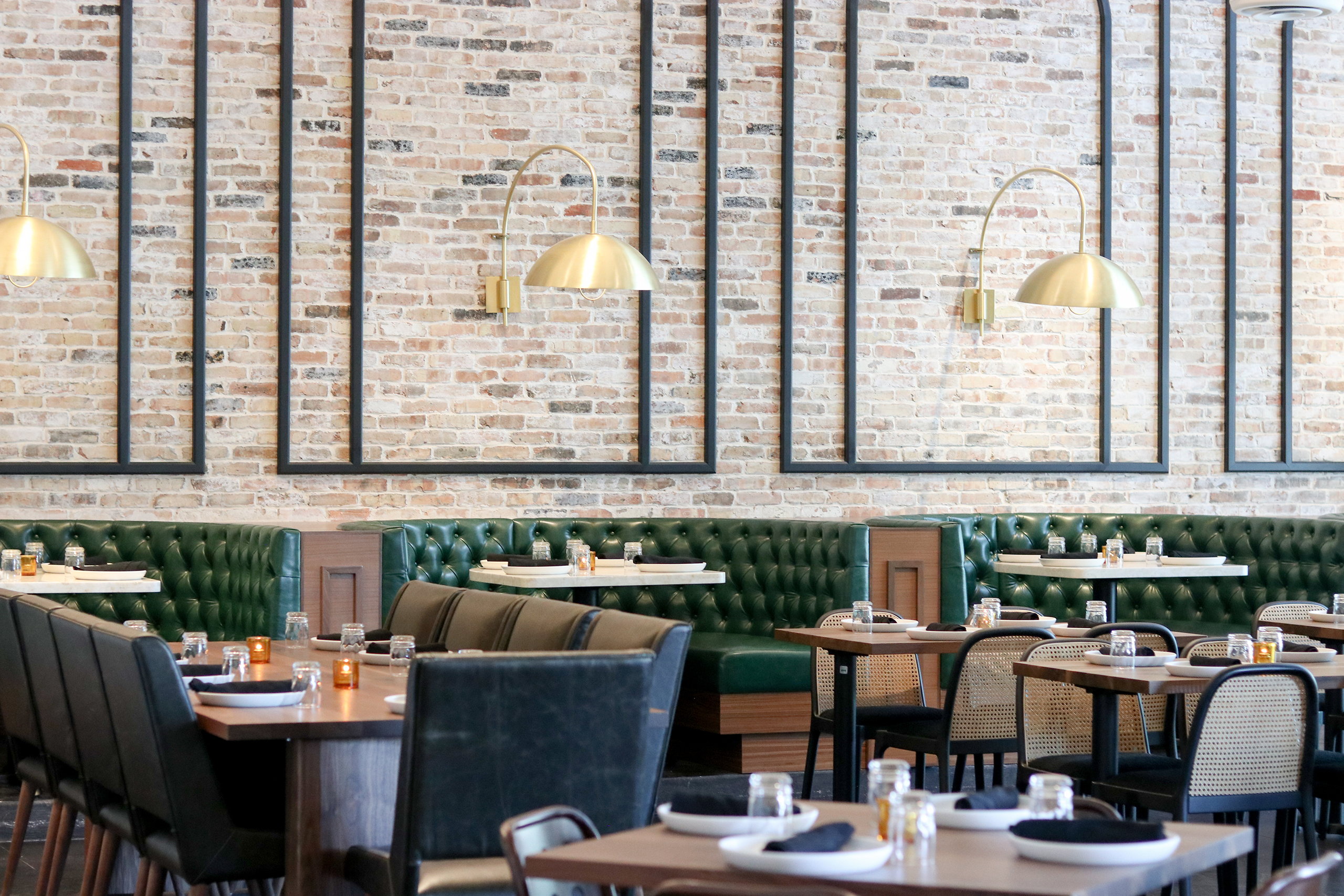 Anthony Giovanniello, Bar 25's owner, said, "We wanted to introduce something different to the area." He went on to say, "It's the type of place that a chef or restaurant owner wants to visit on their day off because the service is as friendly as it is at any of their favorite local spots, but the experience is elevated by the culinary program and design."
Anthony also has plans to open restaurant in the forthcoming Atlantic Crossing called O'ra Cucina & Bar. Stay on the edge of your seat for more details to come.